Empower The Canadian Progressive
$978
of $5,000 goal
Raised by
31
people in 36 months
Welcome to The Canadian Progressive's
GoFundMe fundraising
 initiative!
We launched this fundraising campaign a few months before Canada's historic 2015 federal election. We were concerned about Stephen Harper's determination to stay in power for more years and continue to assault our democratic institutions and fundamental rights and freedoms.
With the support of generous supporters like you, we provided hard-hitting and independent journalism on key issues such as Harper's "secret police" legislation, Bill C-51. Please visit
Obert Madondo's Column
 and
The Canadian Progressive
 to see how we provided readers with the untold story and motivation to demand an end to Harper's "negative, divisive politics". 
On October 19, change came to Canada. We did it. But we must continue to provide independent and unmuzzled journalism during this historic post-Harper era. The Canadian Progressive will build on our extensive coverage of the last few months of Harper.
That's because freedom of the press is still under attack.  We still need hard-hitting and uncompromising independent journalism. We cannot do it without your generous support. Your most
kind donation
 will:
* Enable The Canadian Progressive to continuously demand that new Prime Minister Justin Trudeau delivers on his promise of "a positive vision that brings Canadians together".
* Help The Canadian Progressive continue to photograph and share important activist–oriented moments here in Ottawa. Our are freely available for public use through
The Canadian Progressive's Flickr Page
.
* Help The Canadian Progressive introduce video journalism.
Your kind donation will empower The Canadian Progressive with the following gear:
·         A DSLR camera and accessories for better-quality photos and videos
·         Adobe Lightroom and Photoshop CC photo editing software
·         Basic audio equipment
·         Video-editing software
·         A notebook or desktop with video-editing capability
·         Online training in DSLR photography and video editing
We'll ensure than that the new Liberal majority government delivers on its promises and provides real leadership on key issues, including: climate change, democratic reform, Bill C-51, immigration and refugee policy, fossil fuel extraction, relations with indigenous peoples, health care, free trade, poverty, missing and murdered indigenous women, clean energy, rights, transparency and civil liberties. 
In the last few months, The Canadian Progressive's photography has captured the interest of established media organizations and prominent individual thinkers.
The photo above was part of a March 23 protest against the government's new "police state" Bill C-51. It now accompanies the article "
From Obama Birthers to Anti-Immigration Activists: Who the Government Turned to for Bill C-51 Support During Committee Hearings,
" published on April 1, 2015 by Dr. Michael Geist, a University of Ottawa professor and Internet law expert.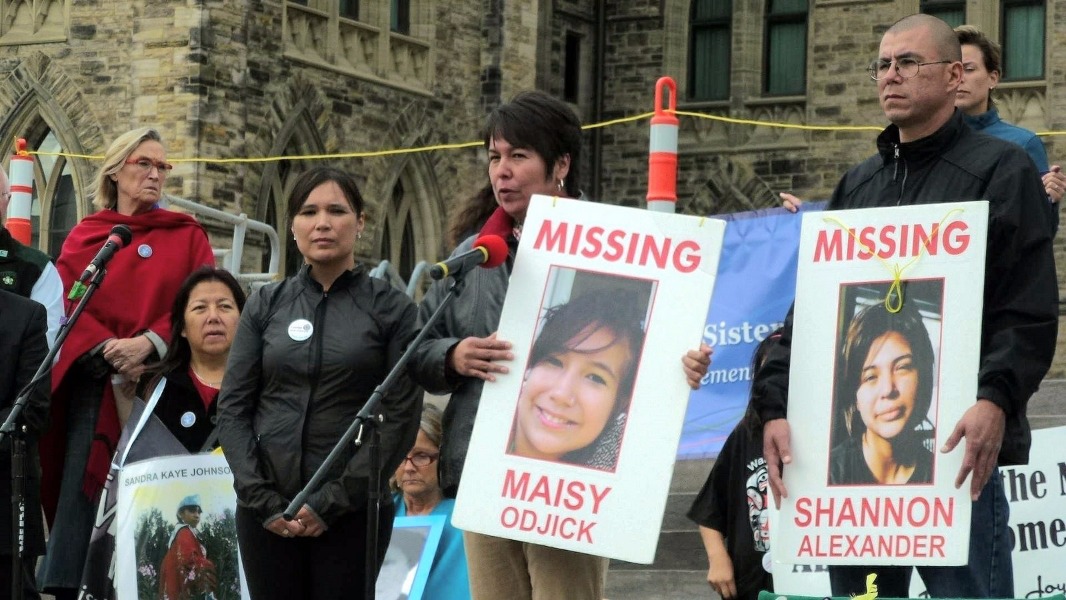 The above is my photo of a 2013 vigil for 1,200 missing and murdered aboriginal women in Canada, held in Ottawa. The photo was featured on the following articles:
·         "
Teenaged Assault Victim Calls for Inquiry into Missing and Murdered Aboriginal Women
," published on published by
Vice.com
 on December 9, 2014.
·         "
'Groundbreaking' report calls for national inquiry into missing and murdered Aboriginal women
," published by
The Vancouver Observer
on Jan 12, 2015
Once again, thank you so much for generously supporting The Canadian Progressive's independent, unmuzzled journalism!
Peace,
Obert Madondo
Founder & Editor, The Canadian Progressive
+ Read More
Be the first to leave a comment on this campaign.