#triptychjourneythroughcancer
$3,975
of $20k goal
Raised by
52
people in 13 months
TRIPTYCH: DUST, BLOOD AND WATER


Triptych: Dust, Blood and Water, is a project (created by Jennifer Faust RN, OCN) as a way for oncology nurses to express what they see through art in a way that honors those who are either going through the journey of being diagnosed with cancer, have been touched by someone with cancer, and/or in any way have been involved in the battle against this disease. Our goal is to create a trilogy of films, bringing awareness to cancer, to express all of the courage, pain, battles, and positive outcomes as well as to open discussions about life and death through music, film and dance.  All donations go towards our non-profit, Faust Productions, to create the art that goes into these films and are tax deductible.  
FAUST PRODUCTIONS
is a Non Profit 501 (c) (3) and all donations are subsequently tax deductible to you! Tax ID # available upon request.  


For information on this project, please visit the website below and/or watch the videos provided: 

www.triptychjourneythroughcancer.org
#triptychjourneythroughcancer.org

Behind the Scenes of BLOOD:


https://www.youtube.com/watch?v=ihcbXK6ugAc

____________________________________________________________

GIVING BACK TO THE COMMUNITY AND THE FIGHT AGAINST CANCER!!!


Faust Productions 501 (c) 3 has donated over $3,000 to the ACS and aims, to one day, provide a program for health care providers and those affected by cancer to express themselves through art.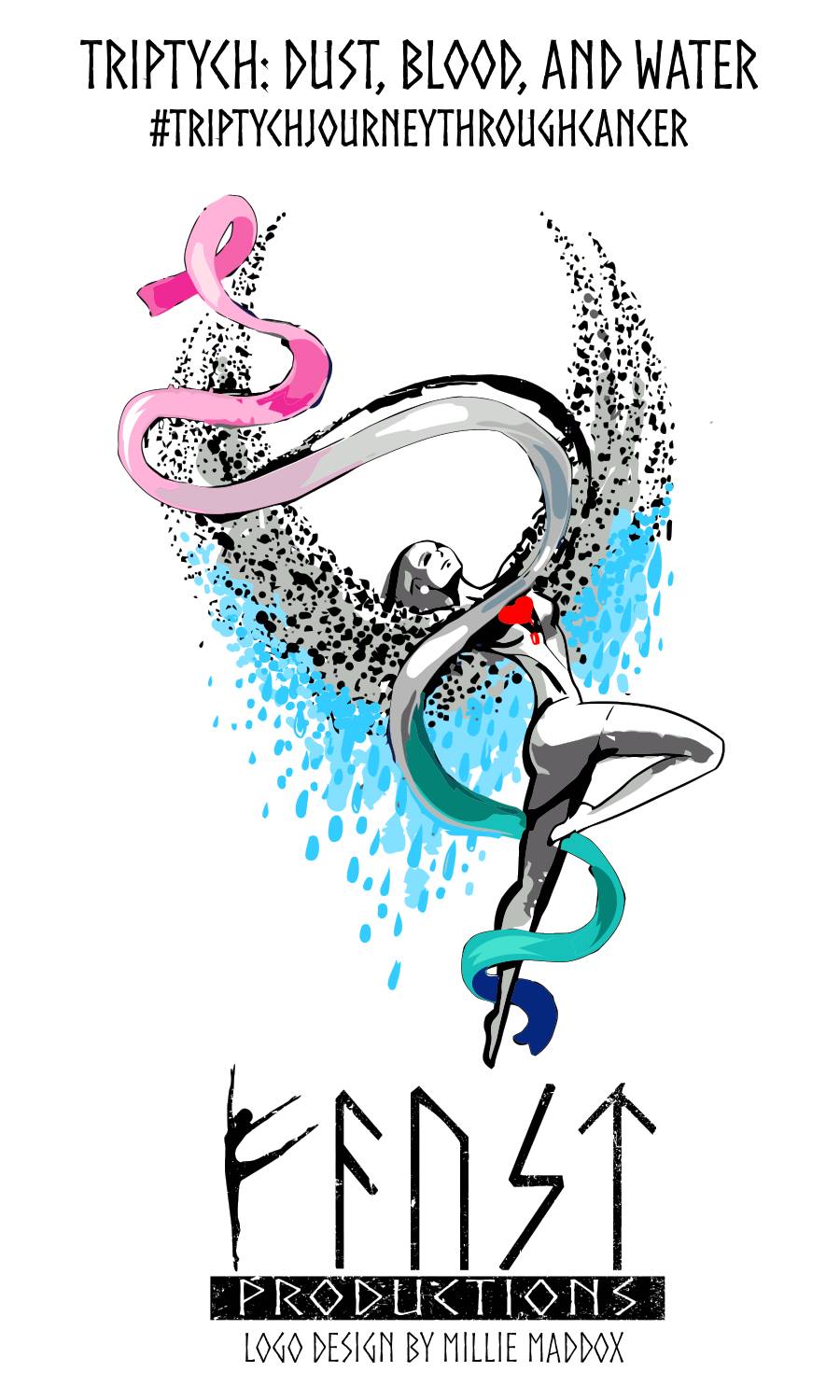 ____________________________________________________________
THE JOURNEY BEGINS: DUST...
DUST
: is the first of the three films embodying 'ashes to ashes and dust to dust' thereby creating the beginning and end of a cycle. As dust represents decay or stagnation to many, it could also be considered in the context of the phoenix rising from the ashes. This film represents life and death through this concept. 
To view DUST:  
https://www.youtube.com/watch?v=AJ4ExVWzyYg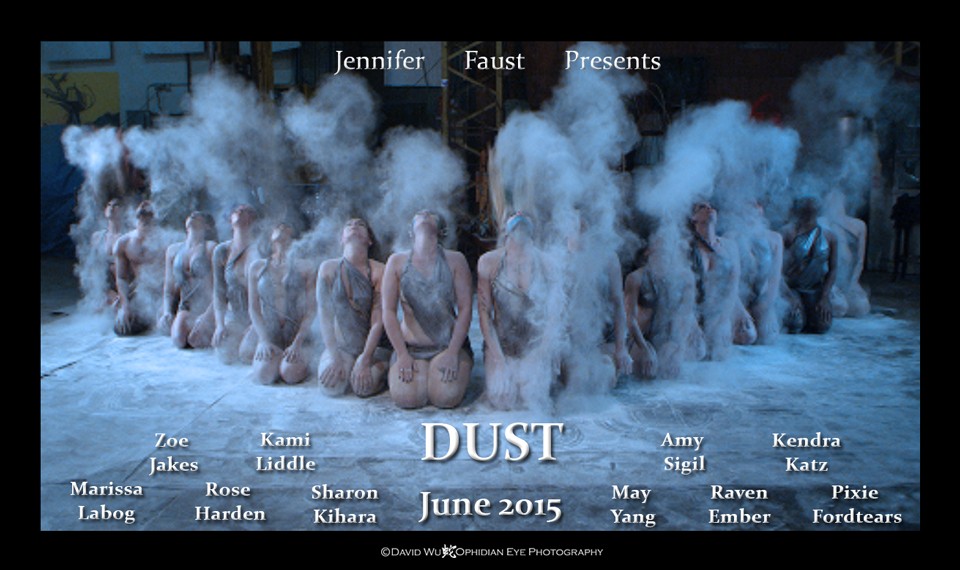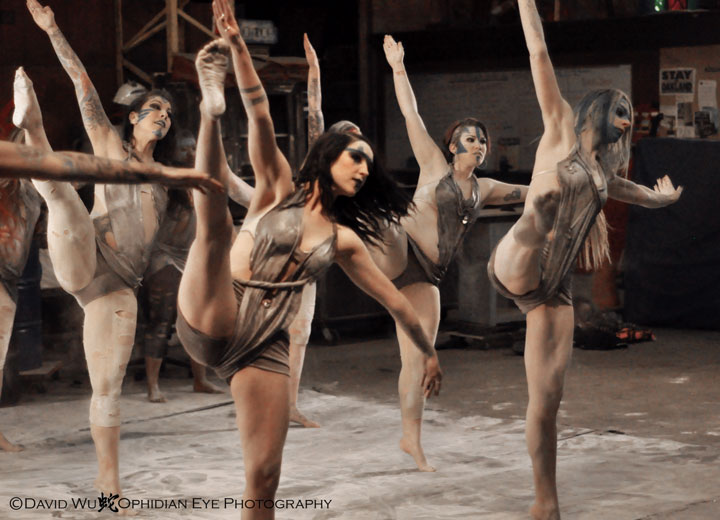 BLOOD:
(the second film in the trilogy) is currently in post-production and follows the protagonist, David Wu, as he battles between life and death.  The Angel of Life (Zoe Jakes) and the Queen of Death (Ariellah) fight over his soul with magnificent dancing armies and an all original soundtrack that will leave your heart racing.

*To be released Summer 2017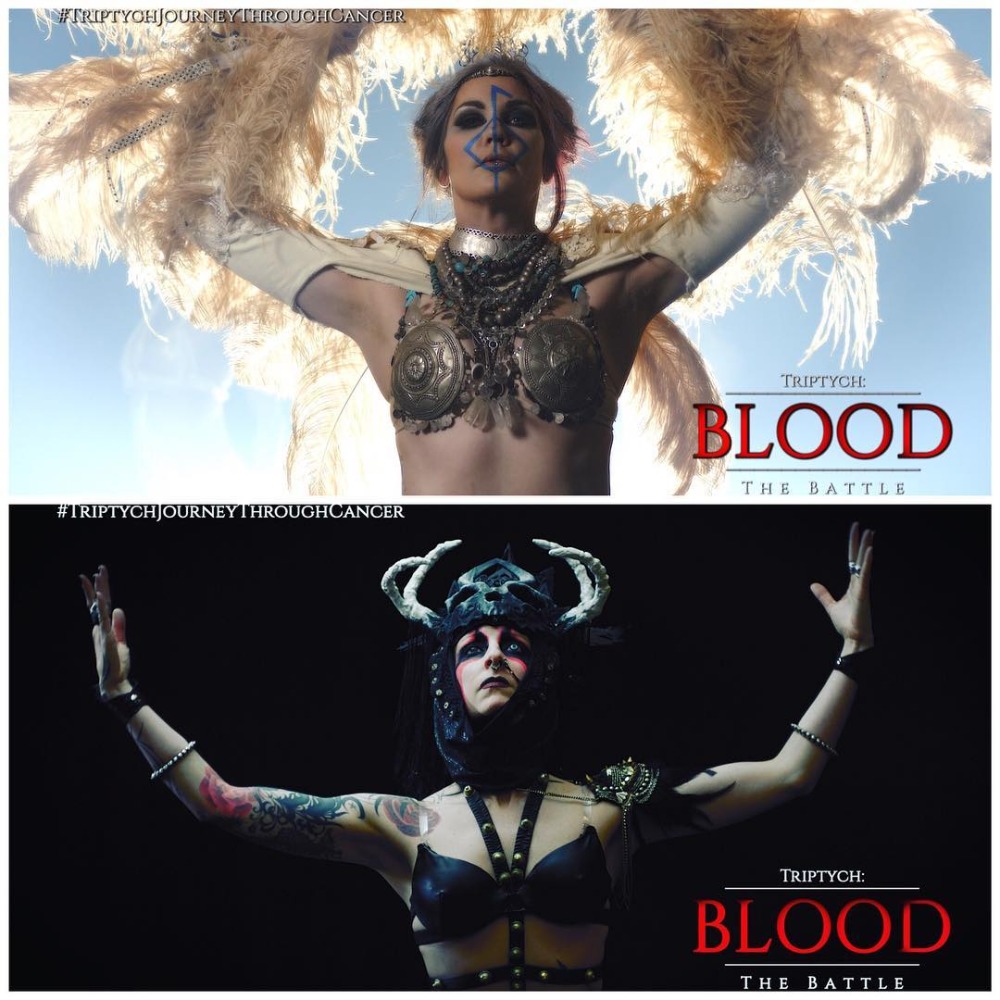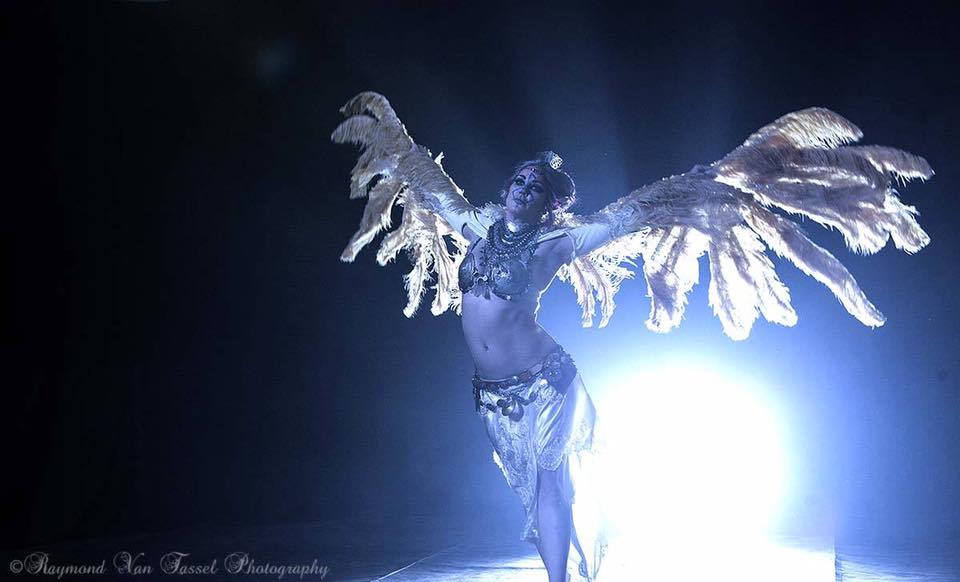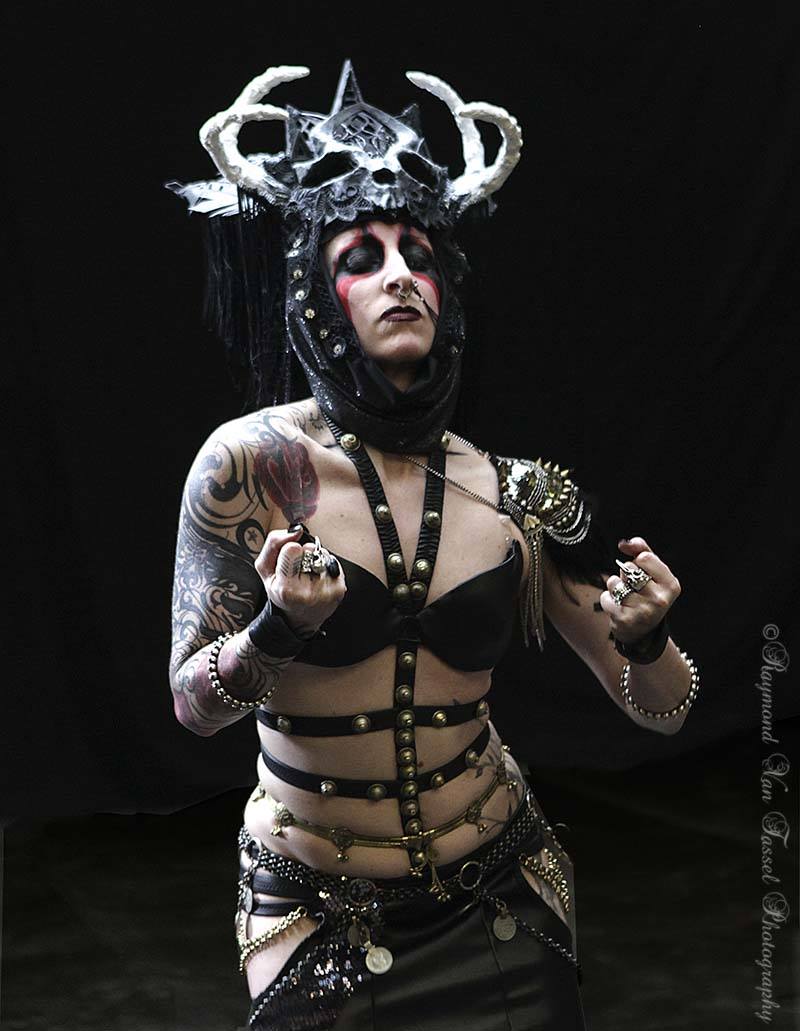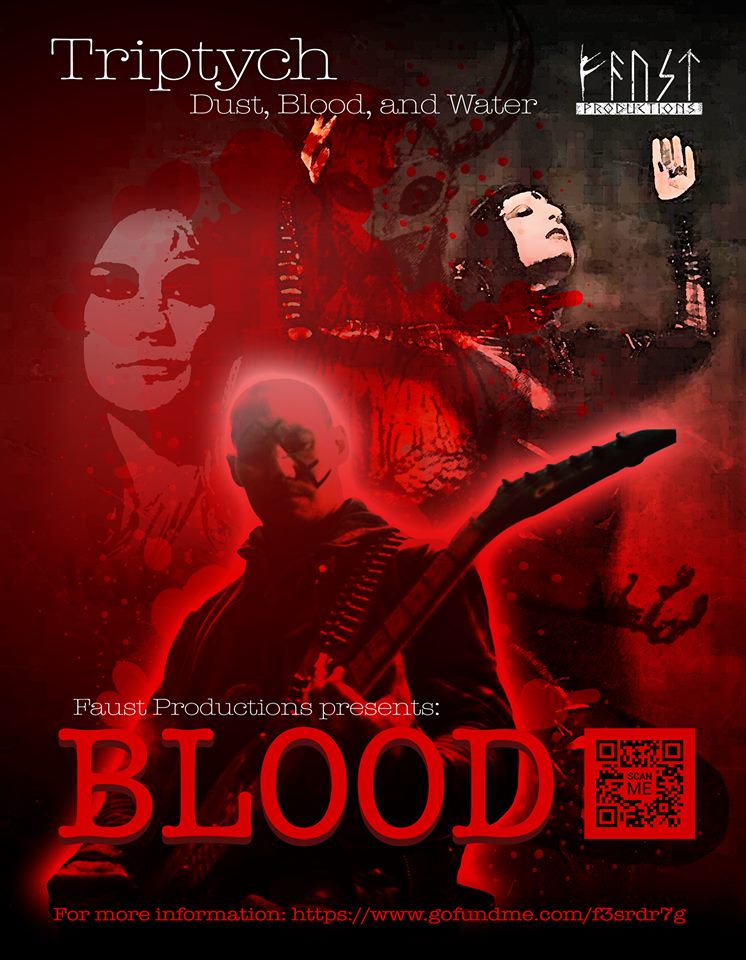 WATER:
 will be the third and final film of TRIPTYCH, and will follow the protagonist/singer from DUST (Adien Lewis) through his journey. In water he finds himself being cleansed, hydrated and perhaps discovers a resolution....
*To be shot in April, 2018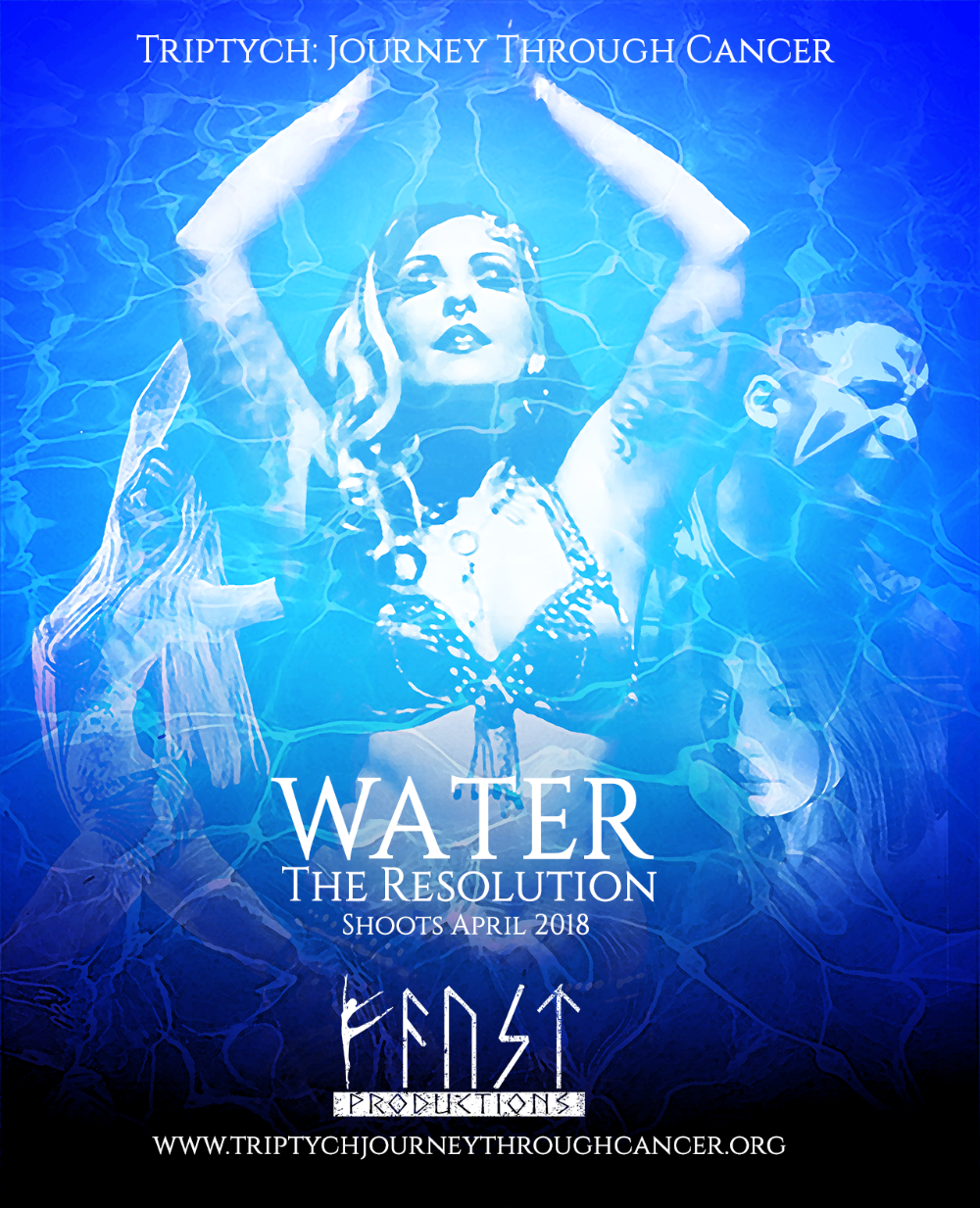 *Poster by Millie Maddox
____________________________________________________________
CAST and CREW:Jennifer Faust:
Executive-Producer/Co-Director/Writer/Choreographer/Dancer/Assistant Editor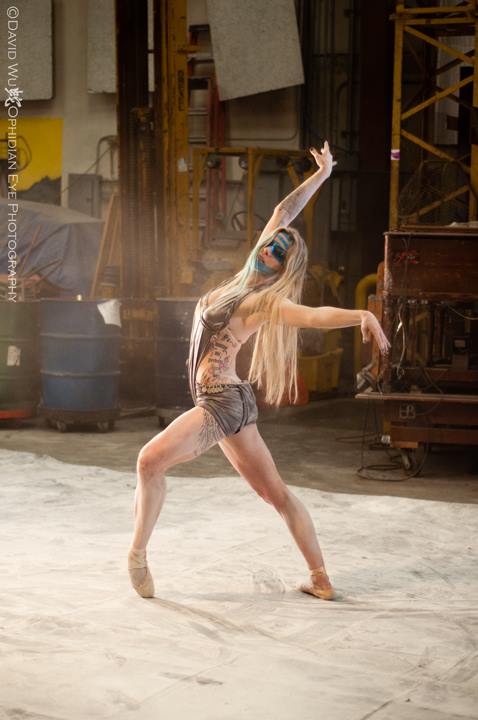 Faust began dancing at the tender age of four and was dancing professionally as a ballerina at age 17 at Marin Ballet and Dance Theatre Seven. Currently, Faust is a member of Zoe Jake's Dance Company, Coven, Arcana and more. Faust has also been a guest dancer with Kami Liddle's Gold Star Dance Company and has collaborated with many amazing bay area and international performers.
In addition to working as an oncology nurse, Faust is the executive producer and president of Faust Productions' project 'Triptych: Dust, Blood and Water' (bringing awareness to cancer patients, those that care for them and cancer research through art) starring many pioneers in the tribal fusion bellydance movement. No matter what she is doing, she is never in one place for very long as Faust is dancing, training, choreographing, and dreaming of new projects that will push the boundaries of dance and film and movement to places unexplored.

Micah Van Hove:

Director/Director of Photography:

https://vimeo.com/umuima

Cassia Sanna:

Co-Producer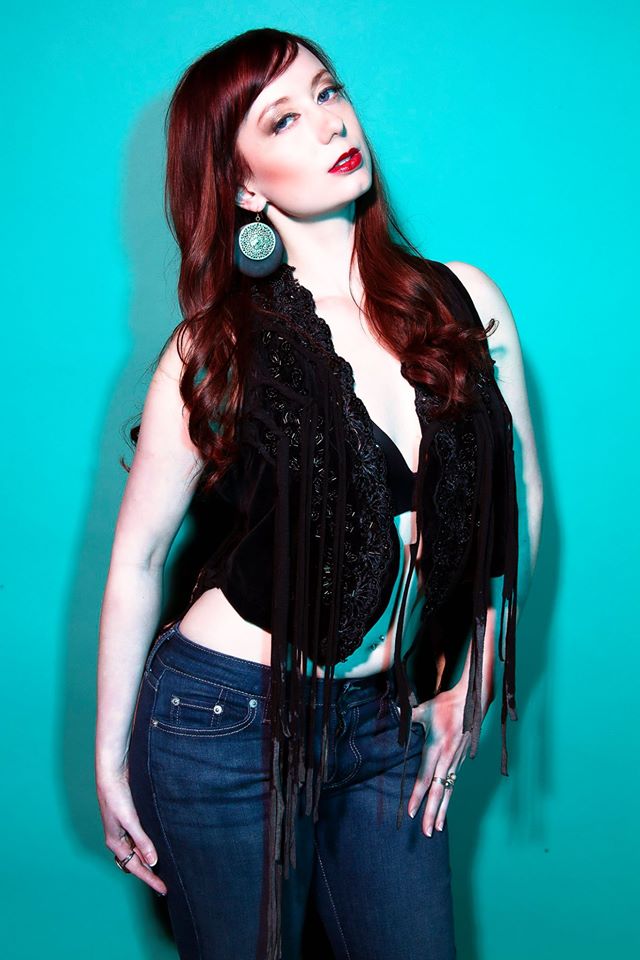 Cassia Sanna is an artist, dancer, producer, web developer, certified massage therapist and health educator based in the San Francisco Bay Area. Along with a background in health care, technology, and the arts, she brings more than ten years project management, production, and client service experience. She is currently studying cognitive and data science and loves taking dance, yoga, and music classes with many of the amazingly talented local teachers.
Her calling to belly dance came as an adult and she immediately connected with the music, rhythm, and movement of this art form. She began dancing during her brother's last battle with cancer and often performed with her cousin, a professional musician who also recently faced his own battle with cancer. Both have since passed away but the memories of this journey are still carried in every breath, every step, and with every beat of the drum.
Charlene Slimp:
Co-Producer
Charlene is one of those crazy artist types that people talk about living in California. She has done work professionally as a photographer, programmer, web designer, logo creator, fantasy artist, photo manipulator, belly dancer, and musician. Growing up, her entire family were artists and art was highly respected, but also accepted as something you could never make a decent living at. After trying her hand at corporate America (shocking how far a typing speed of 120+ words per minute can get you - thanks, AOL!), she had to leave that behind to follow her true passion - art of all varieties. Charlene usually enjoys taking the back seat in art projects, allowing her work to speak for itself or enjoying the success of the projects she's supports. She is more than thrilled to support Jennifer Faust and her Triptych team on this very important and innovative project and is excited to see what the future holds.
http://www.EducatedSavage.com
http://www.RaMagik.com
www.educatedsavage.com
Ravi Jayant: 

Assistant Director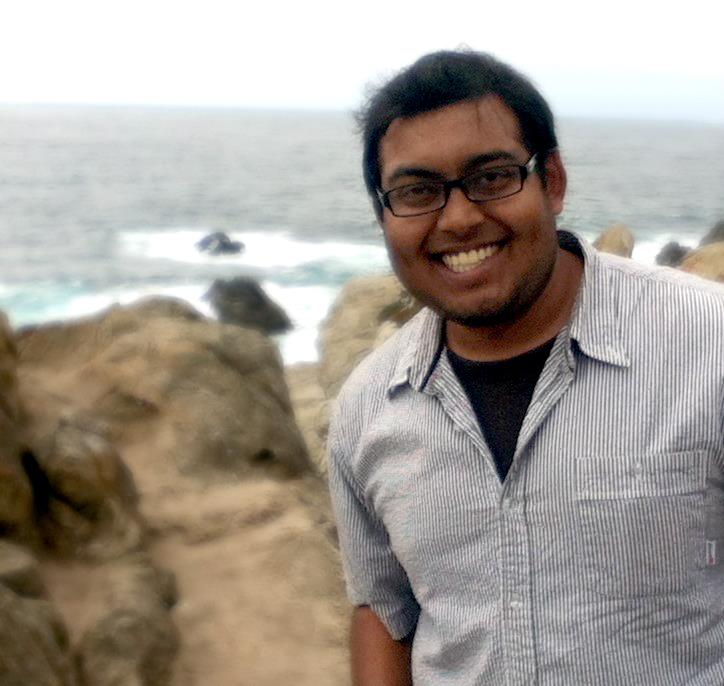 Ravi Jayant works as a producer, director, and (rarely) as an actor. He has a strong background in the creative industry and has worked on a variety of professional projects, ranging from corporate videos to video games. He enjoys the opportunity to bring creative projects to life in an organized and well-planned manner.
When not working, he enjoys playing video games and watching movies.

Frank Hernandez:

Associate Producer/Writer/Dancer/Editor: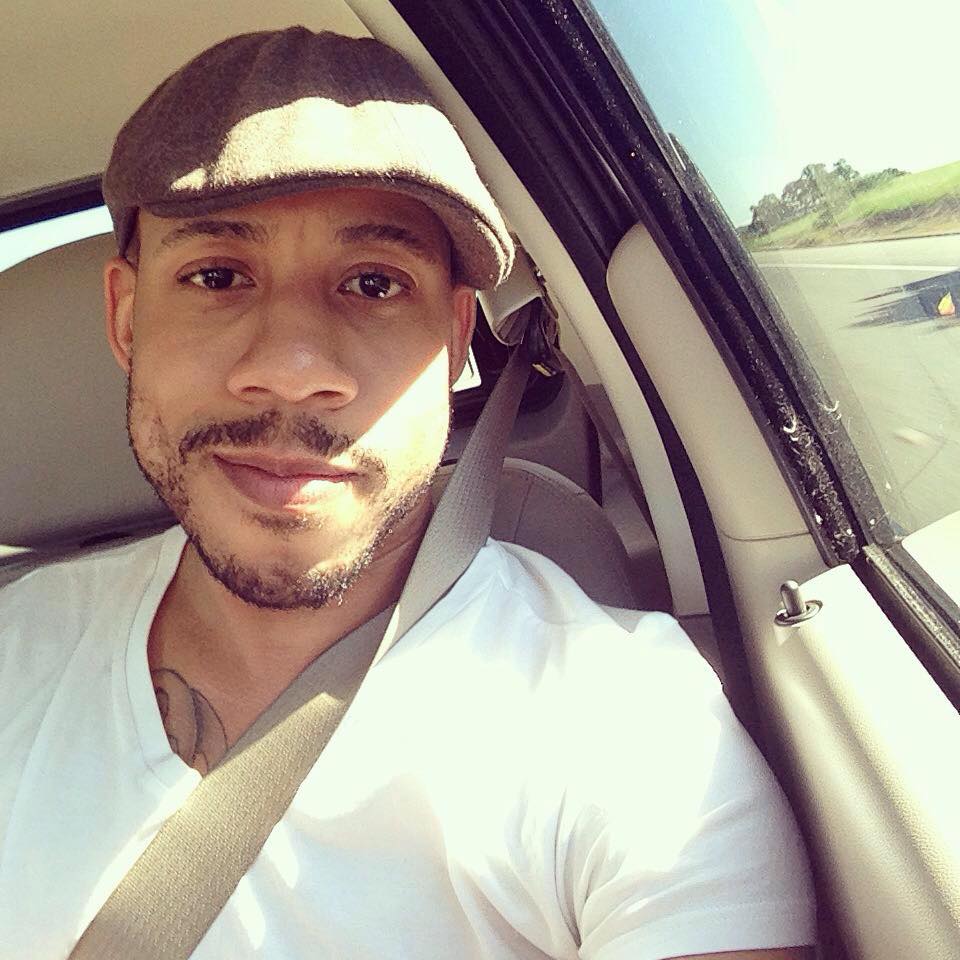 Frank Hernandez was born in The Bronx, NY, raised in Miami, FL, and is currently living in San Francisco, CA
working as a Producer, Editor, and Motion Graphics Designer. He discovered his passion for film in 2007 and has never stopped working since.
With over eight years of professional experience working on a number of varied projects including action films, documentaries, music videos, talk shows, and musicals, his videos have surpassed over 1 Million views on YouTube as well as raised over 26 thousand dollars on Kickstarter. His work has been featured at Sundance, San Diego Comic Con and the Shanghai International Film Festival, so he's ready to take on all challenges.
When not making films he loves watching films, bike riding, tweeting (@FrankAPM), nature and is an avid professional wrestling fan. When asked just how much wrestling he watches, his only reply is "too much".

David Bui: 

Key Grip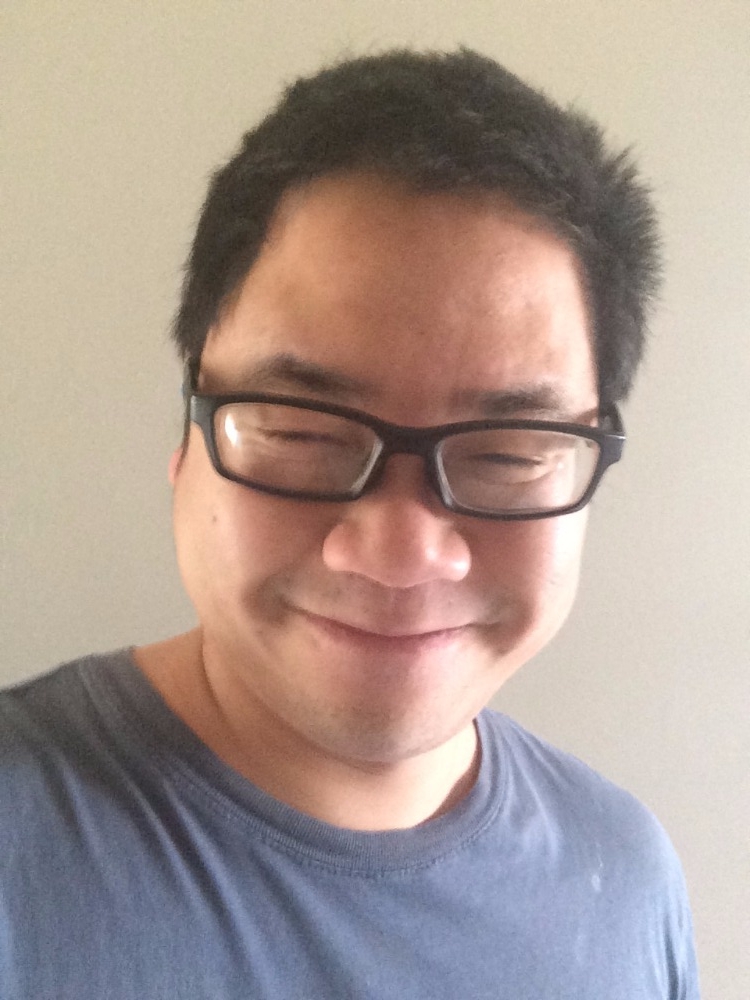 David Bui discovered his passion for film back in 2011 working on a student short feature film as an Art assistant, and for the passed four years he has worked on a number of various projects from theater, music videos, features, short films, and an indie video game. David has overall worked within the art department, but has a very strong creative sensibility in sound editing, mixing, and design.
David recently made his directorial debut this year
https://www.youtube.com/watch?v=M17AKar46FA.
When he not working on any project, he likes to catch up what's on TV, the recent movie DVD releases, and what's going today in the DC/Marvel comic book universe.

Catherine Tate:

VFX Supervisor:
www.tatefx.com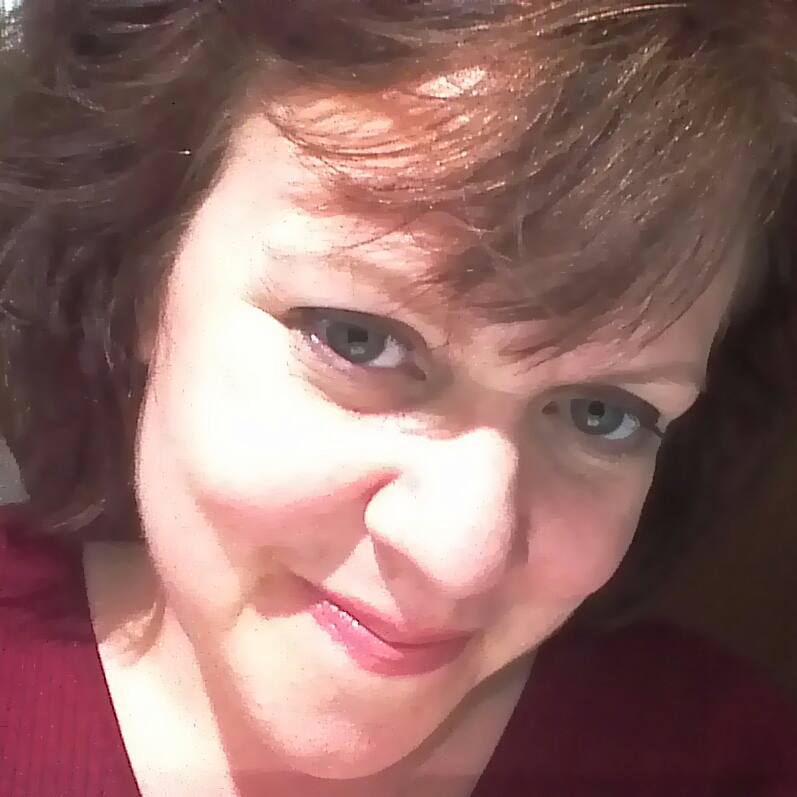 Catherine Tate is a visual effects/compositing supervisor and instructor with twenty years of experience in the motion picture industry. To date she has worked on more than thirty major films.
She started working at Industrial Light and Magic in Marin County, California in 1991, before moving to London, England where she worked at Framestore CFC as a compositor. In 1997 Catherine moved back to the United States and again worked for Industrial Light and Magic as a compositor until 2003. Since then she has also worked at The Orphanage and ESC Entertainment, as well as Photon VFX in Australia.
Catherine became a faculty member at the Academy of Art University in 2005 and has since held the position of a Visual Effects Lead and Instructor. She established a collaborative class in 2006 at AAU known as "Studio400A" which has produced visual effects on numerous independent films. Her objective is to connect visual effects students to filmmakers to create a more real world experience in the classroom. Some of Studio400A's most recent work includes Beasts of the Southern Wild (2012), which was nominated for four Academy Awards including best picture, 2013 Sundance and Festival de Cannes winner Fruitvale Station (2013), and the feature Bluebird (2013), which opened the 2013 Tribeca Film Festival. Studio400A also worked on the features Circumstance (2011) and Half-Life (2008), along with the short Crazy Beats Strong Every Time (2011), which were also official selections at the Sundance Film Festival.
Some of her studio feature film credits include: Men in Black (1997), Star Wars: Episode I - The Phantom Menace (1999), Sleepy Hollow (1999), Contact (1997), Galaxy Quest (1999), Star Wars: Episode II - Attack of the Clones (2002), Hulk (2003), and Hellboy (2004).
Catherine has also written online and on campus compositing classes using Nuke, and is a member of the Visual Effects Society.
Sawyer James:
Sound Design: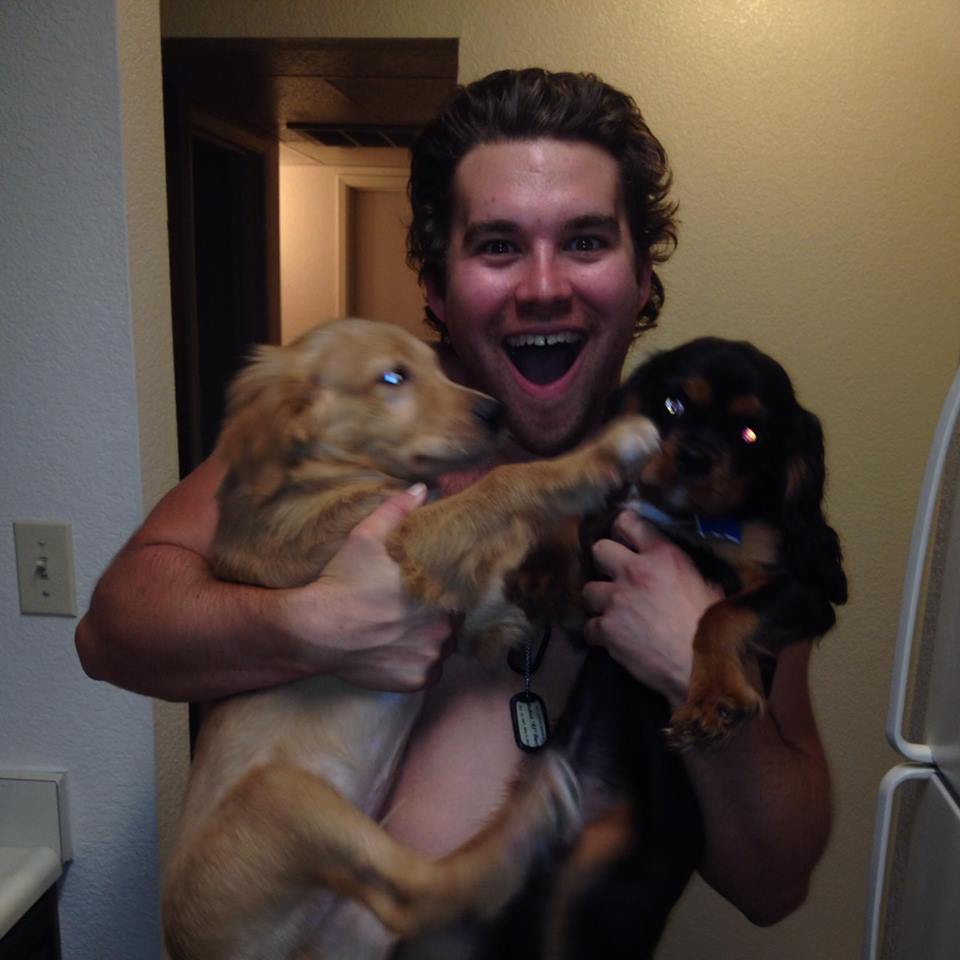 Sawyer has been a musician from an early age. Singing and playing the harmonica since he was a baby, he eventually progressed into a talented Oboe player. Since receiving his Bachelors Degree in Music Management with a minor in film from University of the Pacific his musical pursuits have grown to encompass composition and post-production sound for visual media.
He has had the pleasure of working on a number of professional and student projects while receiving his Masters degree from Academy of Art University in San Francisco in May of 2015. Sawyer James is also a vocalist and songwriter, performing under his own name, as "Her Favorite Flavor" and as part of the San Francisco based duo "Niteppl."
LO Verbatim: 

Makeup/Hair Production Manager/Dancer: 
Lorenso Silva or "Lo Verbatim" is currently a member of Verbatim Dance Company out of Hotpot Studios in Sacramento CA. LO immersed himself in various forms of dance ranging from Ballet Folklorico Mexicano under the direction of Maestro Steven Valencia I.M.B.A. (Instituto Mazatlan de Bellas Artes), from an early age. He continued his dance training with Maestra Gloria Rodriguez and the Folklorico Latino de Woodland and Danzantes del Alma de UCD. Further dance development includes Flamenco and Hula under Kumu Hula Aimee Singer. Ballet under Abelardo Cisneros formerly of Sac Ballet to UNMATA style Belly Dance & I.T.S.
LO states, "I really fell in love with dance when I grew up a lil' (early 20's) and realized Dance could be more than what it was for me at the time. I became obsessed with Belly dance when I saw Fat Chance Bellydance during a performance at the Ethnic Dance Festival in San Francisco, from there I found Amy Sigil & HotPot Studios in my hometown of Sacramento. I've been dancing at Hotpot Studios since November of 2006".
Lorenso danced in the second film of Triptych: Dust, BLOOD and Water, and was noticed by Executive Producer, Jennifer Faust, to keep a level head and to help out with makeup and over all organization on set. With 15 years of an administrative background he will be the Makeup and Hair Production Manager for the third film WATER!
Musicians: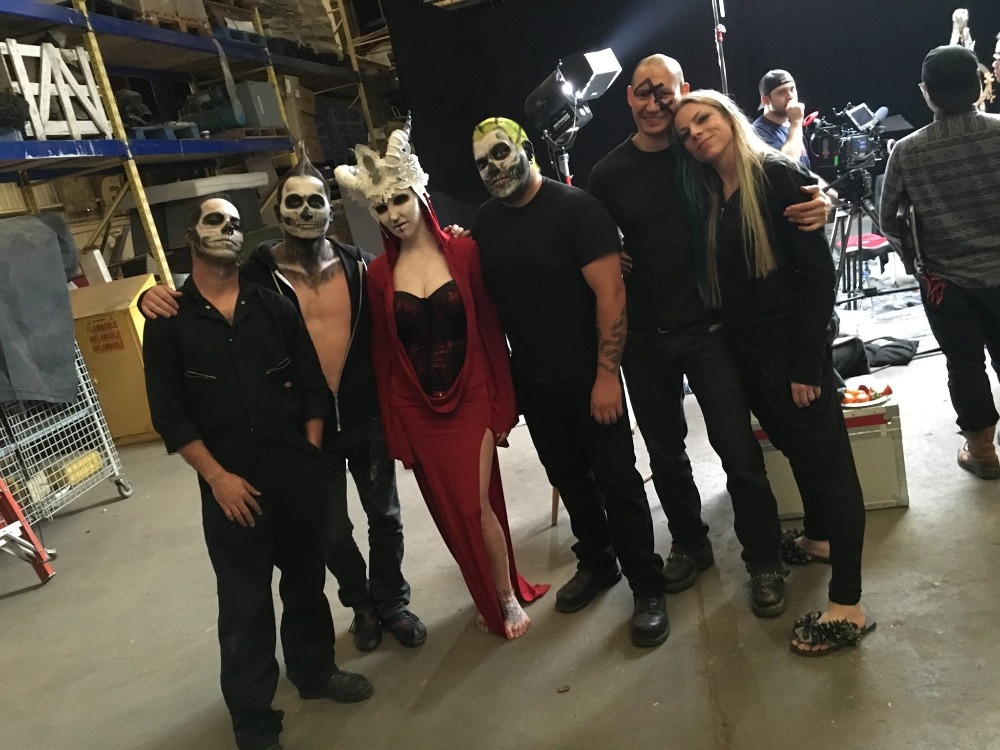 David Wu:
Music Director/ Lead Guitar: (Dust, Blood and Water)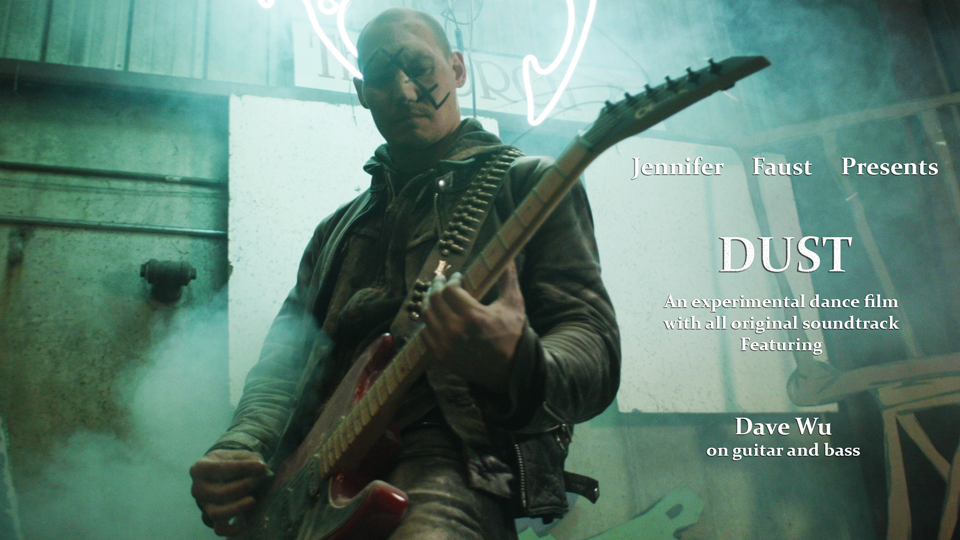 David Wu was born with a passion for music and martial arts. He began taking private guitar lessons at the age of 12 and also trained extensively in Tae Kwon Do and Muay Thai. Wu is truly a Bay Area musician and has been in several bands throughout his lifetime. He grew up listening to metal, which is where his heart is, and formed his own metal band, with Mike Falconer in 2004 called Vietus Mortuus.
Wu currently plays guitar for the horror punk band 'Plan 9', the rock band Flak Bait, and the Hellbillys. These bands have taken him on extensive tours all over the U.S., Europe, South America, Mexico and Canada. Wu also received his art degree in photography from the San Francisco Art Institute (Ophidian Eye Photography) and has captured many magical moments with his artistic eye and musical heart.
Adien Lewis: 
Musician/Composer (Dust and Water)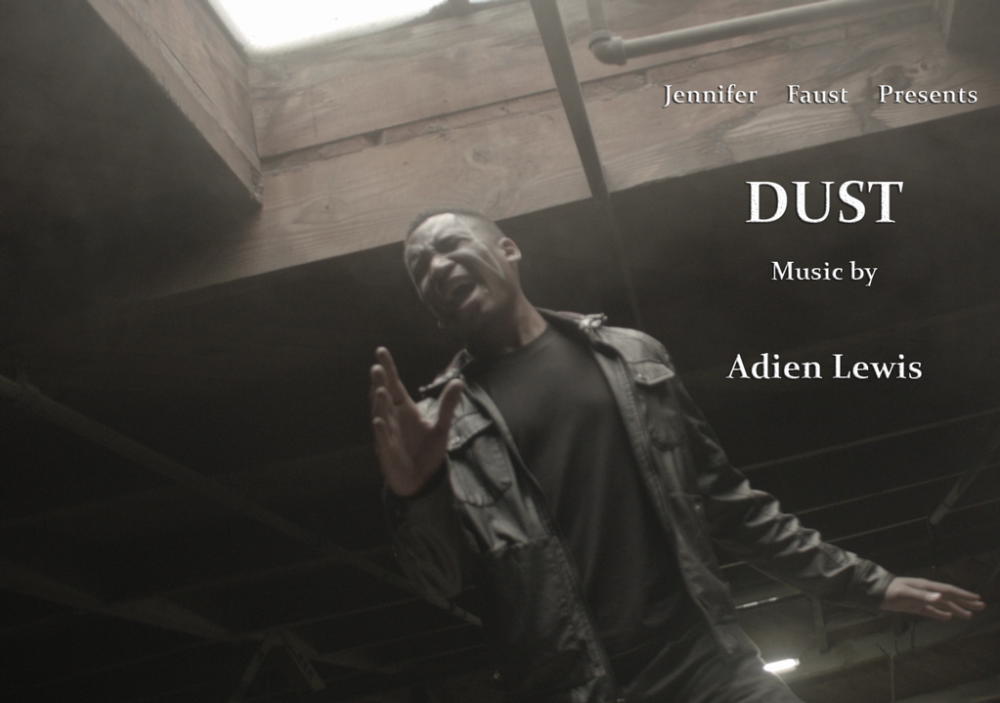 Adien Lewis is an experienced singer-songwriter and producer, making catchy electronic R&B and Pop. Adien broke into the music scene, penning Youtube star, Jason Chen's hit single, "Best Friend", currently at over 10 million hits on Youtube. He has worked with Atom Phly Media in the past, writing the main theme song to Atom Phly's 2012 film, "Keep Going". Adien has started gaining a dedicated following of his own by posting his eclectic covers and remixes of popular songs to his own Youtube channel. Adien's cover songs, remixes, and his first EP album, "Canvas" are all available for free at
http://adienlewis.com.
He is currently working with various record labels, artists and producers around the world, while finishing up his new EP album.
https://www.youtube.com/watch?v=cnCFMLg4E_0
Katherine Park: 
Singer/Actress (Water)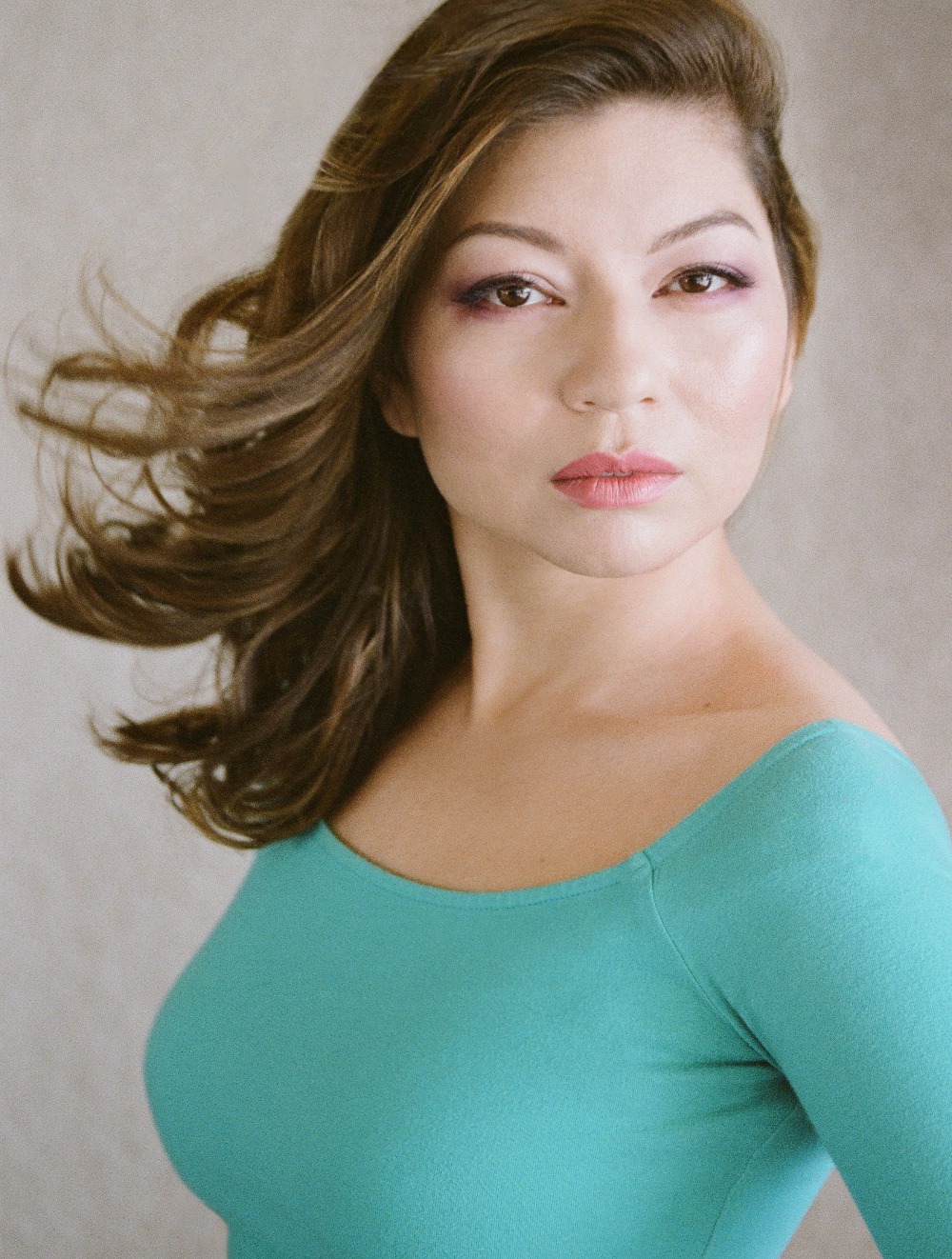 Katherine Park is an award winning Korean American actor and singer from Alameda, California. She's known for her expressive singing voice, which has been described as crystalline, angelic, haunting, powerful and spellbinding. Katherine has appeared in interviews, television roles, and music performances on MSNBC, Huffington Post, HULU, KiKU-TV, and The Biography Channel. She stars in the award winning films Red Dress by Ekmund Yong, Up in the Clouds by Ed Moy, and Warm Waves by Ashley Valenzuela for which she was awarded Best Actress at San Jose State University's Film Production Society Festival for her role as Leandra.
Raven Ebner:
Pianist/Dancer/Costumes/Headdresses: (Dust, Blood and Water)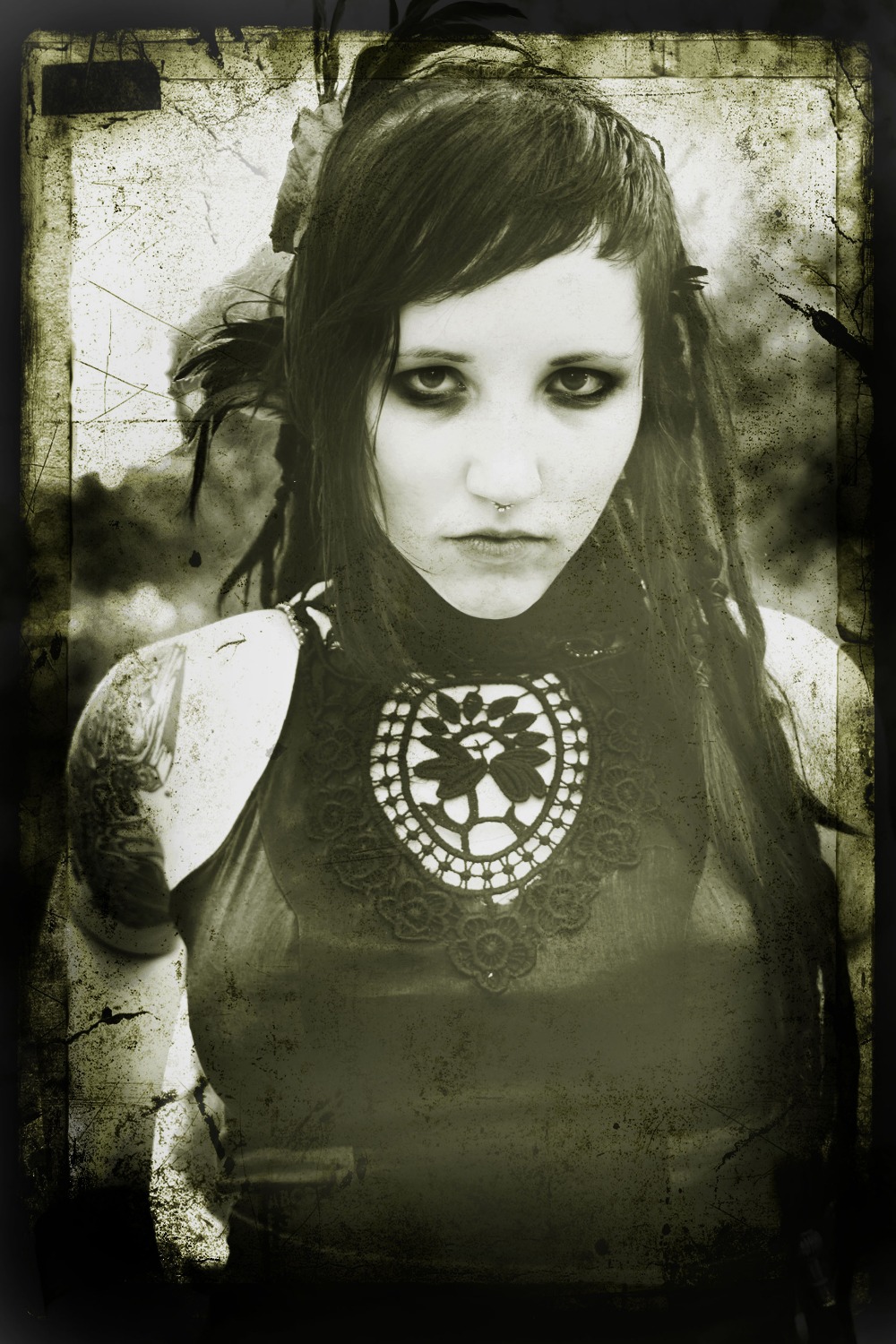 Raven Ebner, who signs her artist name 'Corviid' is a self-taught artist whose style can be described as 'surreal macabre'; containing elements of anatomy, natural history, sacred and symbolic geometry, architecture and ornamentation. With a background in philosophy, ecology and evolutionary biology, her work is influenced by natural forms, scientific illustrative styles, and the contents of the subconscious. It touches on metaphysics, existentialism, ritual, death, mathematical archetypes, duality & dialectical monism (duality as an illusion), emotion, and our relationship as humans to other organisms, nature, and the universe. In addition to fine art illustration and painting, Corviid creates original designs for books, album covers, tattoos, clothing lines, and stage productions. She also specializes in unique headdress design and construction, as well as jewelry and couture costuming. Recently she has put her painting skills to new use in creating one-of-a-kind makeup designs.
Raven is director and choreographer of the fusion dance troupe Ego Umbra, which – like her art – isn't afraid to venture into darker subjects. It fuses various dance styles from contemporary to hip-hop to bellydance, and is known for using metal music. She is a classically trained musician with 12 years of study on the piano.
Cole Andrew:
Drums: (Blood and Water)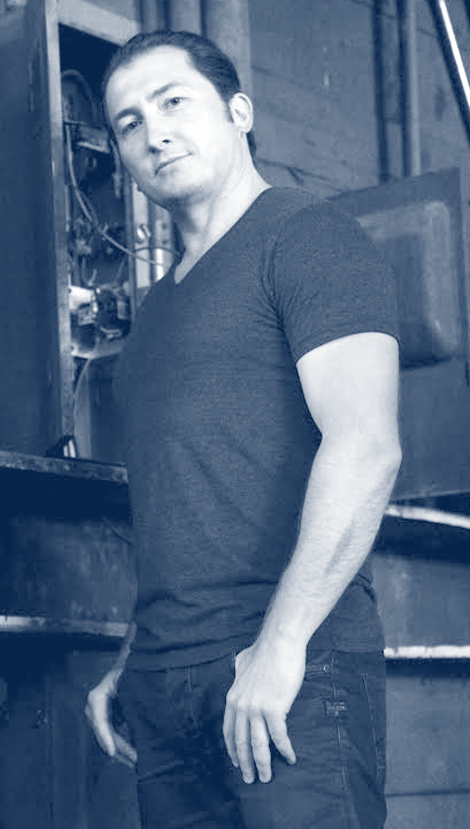 http://www.stimuliband.com/
Tim Boczanowski:
Bass/Cello: (Blood and Water)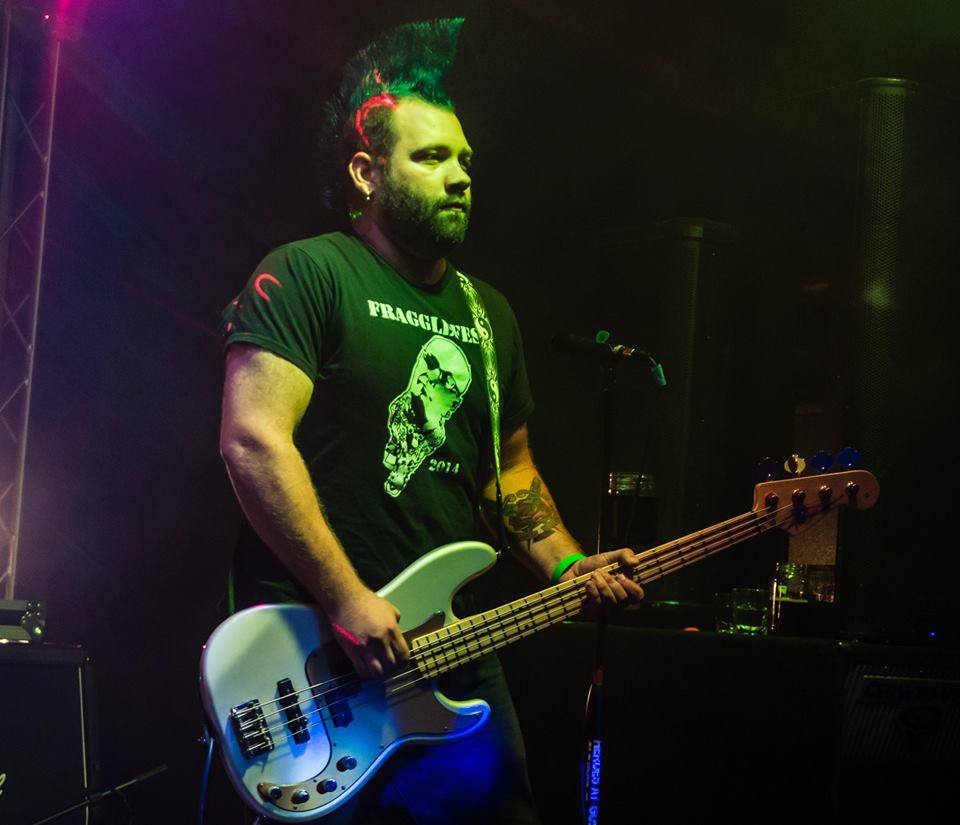 Tim Boczanowski has been a musician in the bay area for the past 13 years. Classically trained on bass, as well as cello, he found his passion for high energy, intoxicating music in his late teens and has never looked back. Punk Rock, Ska, and good ol' fashion Rock and Roll grabbed on to his psyche and never let go. With thousands of tour miles clocked, and hundreds of shows performed, his style of bass playing adds a high speed, melodic, and energy filled element to any style of music.
Currently playing bass for Flak Bait and The Lucky Eejits, two Bay Area bands. His focus on high energy music and performance has lead him into a world of collaborators, artists, and more importantly family that share his passion.
Vivianna Guzman:
Flutist Water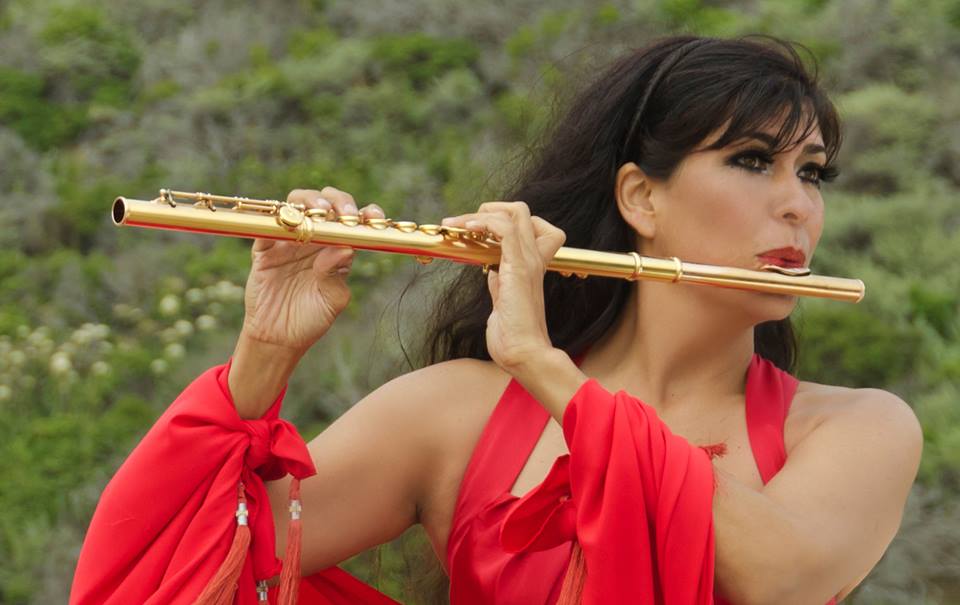 Described by the New York Times as "an imaginative artist," Chilean-born multi-instrumentalist, Viviana Guzman, performs over 50 concerts a year throughout the world. Her most recent recording "Traveling Sonata" received a GRAMMY Nomination. She gave a very successful TEDxBerkeley Talk, presenting just before Steve Wozniak, Co-Founder of Apple, Inc., and presented alongside Arun Gandhi, Mahatma Ghandi's Grandson. She has been featured on programs for PBS, ABC, CBS, NBC, FOX, Good Morning America and NPR, seen on the cover of Latina Style Magazine, and in COSMOPOLITAN en Español and has performed in 126 countries, and in all 7 continents including South Africa, Ireland, Spain, Brazil, Bali, India, Peru, Japan, China, Argentina, Greece, Antarctica often featuring flutes from her collection of over 100 gathered from concert tours. Her music video was aired on UNIVISION in 30 countries. She has performed as soloist with 265 ensembles including orchestras in Russia, Chile, Brazil, Vermont, New York, Wisconsin, California, Texas, Montana, Philippines, in such halls as in Carnegie Hall, Avery Fisher Hall in Lincoln Center, and other prominent stages with such artists as Mikhail Baryshnikov, Placido Domingo, and Glenn Close. Her YouTube channel boasts 2.4 million views.
We could not be more honored to have her donating her talents to this project! <3
Makeup/Hair Artists: 

Ian Sannicolas:

Hair/Makeup: (Blood and Water)
Ian began his career in the beauty industry at the age of 19 working for Mac Cosmetics as a Make-Up Artist in San Francisco and greater bay area regions. He was quickly scouted to take on various freelance work and excelled in what he did. This work began to open doors for Ian, as he gained more and more experience on location gigs and working with talented teams of hairdressers. In 2007 he pursued a job, working in a salon, and found a love for hair-styling. Ian began to understand how important having both makeup and hair -styling skills could be for his business. In 2009 he received his California State Board Cosmetology License and relocated to Sacramento where he took a job at Byuti Salon + Spa. He continues to work there to this day. Ian also holds and educator roll for Bumble and Bumble. He travels back to the mother ship of B&B in New York City yearly to stay current and bring back techniques and education to share with his salon team. He enjoys working behind the chair offering hair and makeup services as well as providing his skills on projects including photo/video shoots, music videos, dance festivals and much more.
Hannah  Rose: 

MUA: (Blood and Water)
Hannah Rose, an East Coast native, has been living in the Bay Area for the past two years. Her passion for makeup began as a child and grew into a 6 year freelance makeup career. Self-taught through practice and the wonders of YouTube, Hannah has become proficient in all styles of beauty makeup and has experience in horror/SFX makeup. Hannah began her career working mainly on proms and weddings, but has recently transitioned to film, working on multiple music video and short film projects. Hannah has found her true passion in makeup, learning from others and thriving off the creativity and freedom of the industry.
Choreographers: Jennifer Faust
(see bio above) 
Kendra Katz:
Dancer/Co-Choreographer (Dust and Blood) :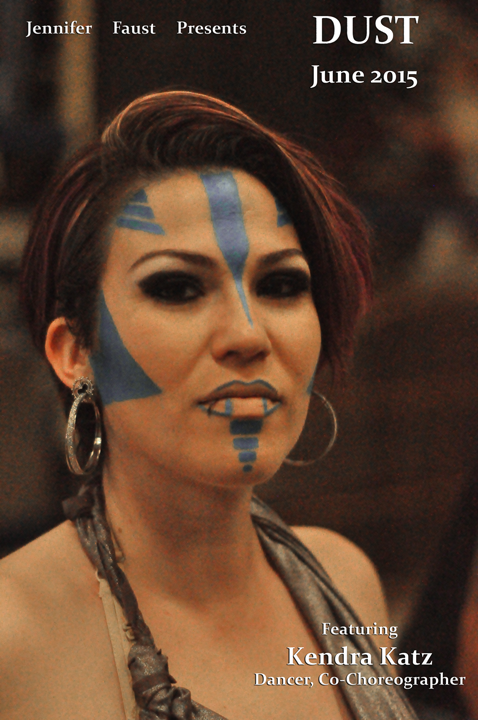 Kendra Katz was lucky enough to find her passion at the age of 8. Since that very moment she has been immersed in the dance world. She began with belly dance, but soon after studied ballet, jazz, hip-hop, classical ballroom and later salsa. Her teen years were spent as a primary dancer for Suhaila Salimpour and with Velocity Circus as a backup dancer for a whirling dervish act, contortionists, fire dancers, opera singers and menagerie of other performers. She has spent time as an Assistant Art Director, teaching and performing around the world. She has 20 years of performing under her and has been teaching her passion to others for over the last ten years.
Costumes:Rose Harden:
Dancer/Costumer/Wing Maker: (Dust, Blood and Water)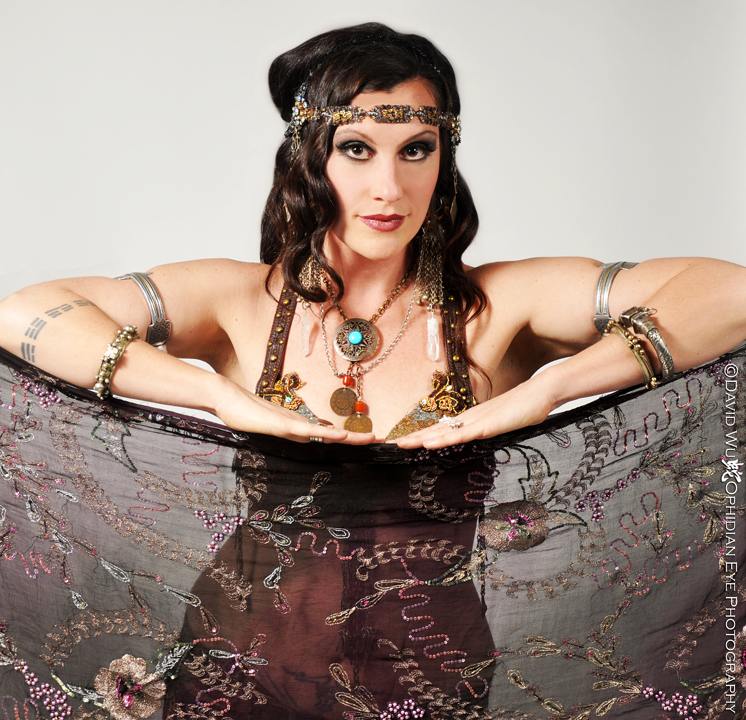 Rose Harden, multi-talented artist and Tribal Fusion belly dancer, has been a passionate member of the vibrant San Francisco  performance community since 1999.  As a graduate of the Rhode Island School of Design, Rose approaches performance as an extension of her visual arts training, crafting with intention, a unique experience for the audience. 
Rose has contributed her artistry to the innovative concepts, costuming, and choreography to influential dance companies Ultra Gypsy, which she co-directed for 3 years, the Barbary Coast Shakedown, Beats Antique and the Bhoomi Project, Goldstar Dance Company and co-directs Dangerous Beauties Belly Dance. Rose also produces a long running monthly variety show in San Francisco, Baxtalo Drom, and travels with The Life-size Mousetrap, Mark Perez' larger than life version of the classic children's board game.
Dancer Leads: Ariellah:
 Queen of Death in BLOOD (Blood)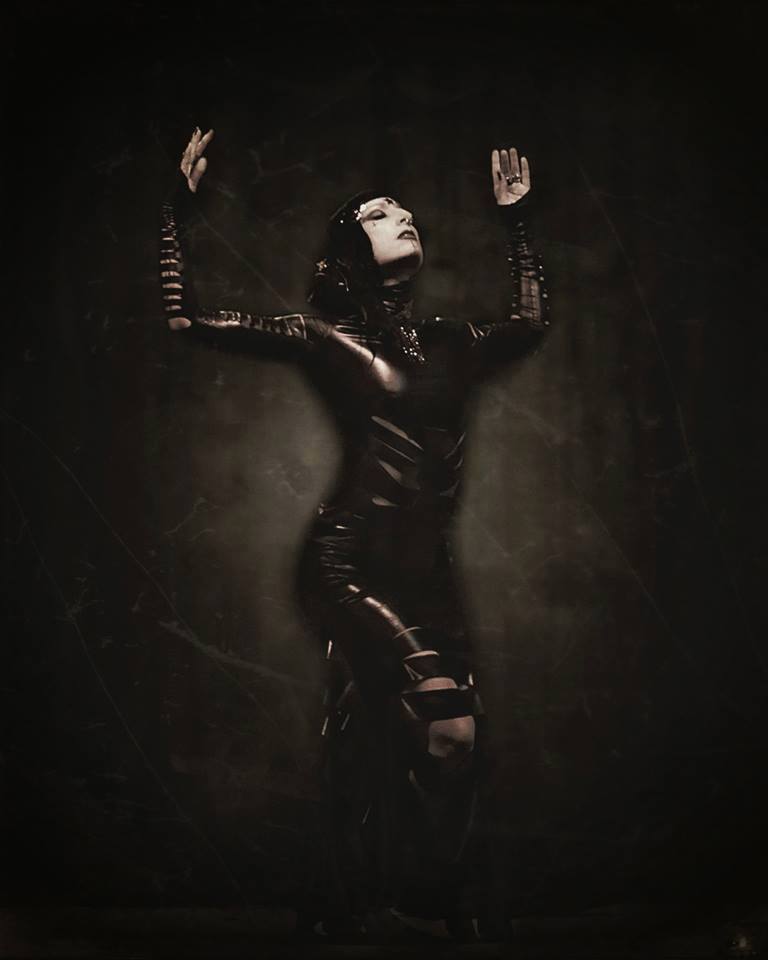 Ariellah studied classical ballet with the Royal Academy of Dance of London for twelve years, beginning at age three. After a four-year break from dance that included two years in the Peace Corps on Africa's Ivory Coast, she returned to the United States eager to learn the dance of her Moroccan ancestry.
Ariellah is an international performer and instructor of modern fusion belly dance. She has studied and performed belly dance since 2001. Ariellah began her belly dance training with Janine Ryle of Danse Mahgreb and as a founding member of The Indigo with Rachel Brice. Most recently Ariellah began training in classical Indian Odissi dance, studying in India at the Shakti School of Dance. Her style infuses many genres of belly dance, all with a modern dark flavour that is uniquely her own. She is featured on many DVDs, including the first of its kind "Gothic BellyDance" DVD and her first instructional DVD, "Contemporary BellyDance and Yoga Conditioning" and she also won first place in Siren's Insanity belly dance competition in 2004. She is considered a leader in the innovative new genre of Fusion Belly Dance and is known for her strong technique, precision of movements and her artistry.
www.ariellah.com
Zoe Jakes
: Dust and Angel of Life in BLOOD (Dust and Blood)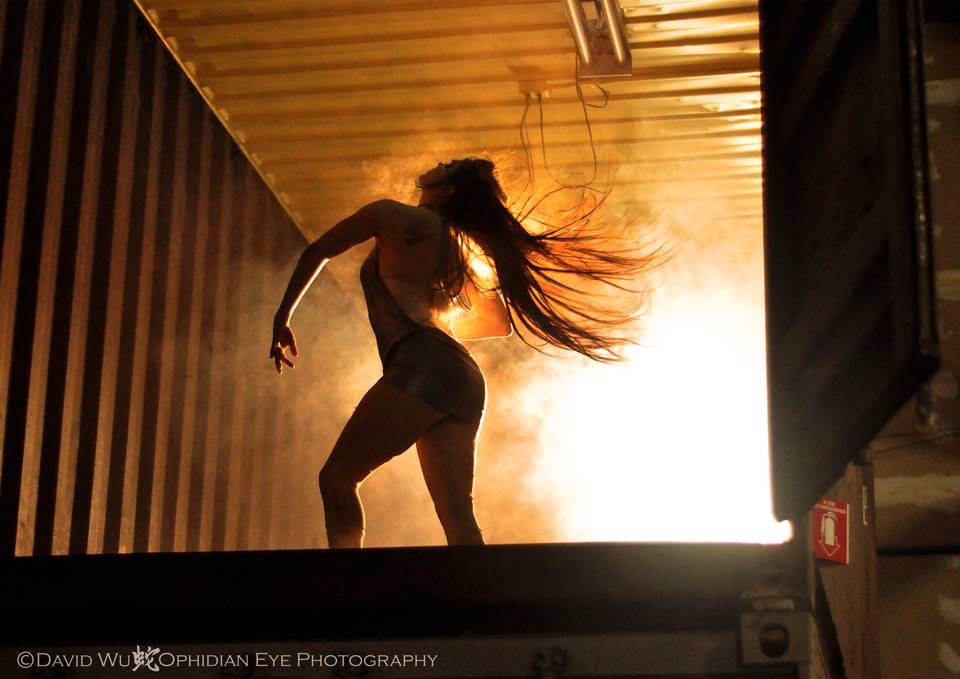 http://zoejakes.com/
Kami Liddle:
 Dust and Goddess of Water in WATER (Dust and Water)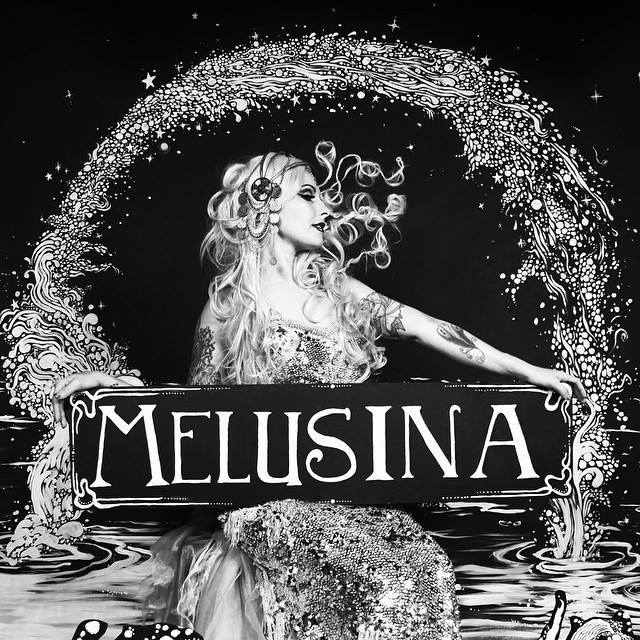 Kami Liddle has been a student of dance since she was 4 years old including ballet, tap, jazz, modern and hip hop. After a brief interlude as a musician, Kami reunited with dance when she was 18 years old when she began to study cabaret style belly dance until she found her passion in improvisational belly dance via Fat Chance Belly Dance. Kami holds a B.A. in Art with a Minor in Dance from the University of Nevada, Reno.
Kami-Taylor-Sticker copy
In 2005, Kami auditioned and was invited to join the Bellydance Superstars (BDSS), a professionally touring belly dance company produced by music industry legend Miles Copeland (manager/producer of bands such as 'The Police,' 'Billy Idol,' and "The Bangles'). Beginning as a principal dancer, Kami soon became a soloist and contributing choreographer. In 2007, she became the Director of the 'Tribal Superstars,' the tribal fusion belly dance ensemble of BDSS, while continuing to develop her solo career traveling internationally to perform and teach workshops. She toured with BDSS internationally for nearly 6 years, performing in 18 countries including performances for the Prince of Monaco and the Consul General of Morocco. 7 of Kami's internationally touring choreographies have been featured on PBS.
In 2010, Kami decided to leave BDSS in order to pursue her art as a solo artist and work collaboratively with dancer and musician Zoe Jakes and Beats Antique, a musical group that incorporates live dance and performance in their multimedia shows and music videos. Kami toured the U.S. with Beats Antique for 2 years performing at numerous well known venues including Lollapalooza in Chicago, The Staples Center in Los Angeles, Outside Lands in Golden Gate Park and the Fillmore, both in San Francisco. Her dancing is also featured in their music videos "Revival" and "Cat Skillz."
Kami decided to leave Beats Antique in 2012 to meet the continued request for additional solo performances and workshops worldwide. Since leaving the group, she has been hosted in over 20 countries as a performer and teacher.
In order to fulfill her artistic vision and use her abilities to the fullest, Kami decided to return to her love of group choreography. Selecting five colleagues from an array of the Bay Area's leading belly dance companies, Kami formed Gold Star Dance Company in early 2013. Together they set out to combine this young and constantly evolving dance style with elements of jazz, modern, hip hop and classical ballet. They have performed on for numerous events including the main stage at the festival Lightning in a Bottle, for Lucas Films at the Regency Ballroom in San Francisco, and 2 West Coast tours with Bay Area based band Junk Parlor. Gold Star Dance Company and Kami Liddle's choreography is featured in Junk Parlor's music video "Si Tu Savais" and Kami is featured on percussion on their latest album "Melusina."
Paula Plessas:
Contemporary Dancer Water
Paula Plessas-Hall has taught dance at CCSF for over 10 years. Other teaching gigs include USF Stern Grove and The Bay School of San Francisco. On the east cost she taught at Fashion Institute of Technology, South Bronx School and various schools in Manhattan. Her works have been presented and numerous venues such as The Lab (SF), Brava Theater (SF), Chashama Theater (NYC), Dixon Place (NYC), Cunningham Studio (NYC). She has received her BFA from San Francisco State University and MFA from Mills College. Paula is thrilled to be a part of Faust Productions.
Sharon Kihara: 

(Dust and Water)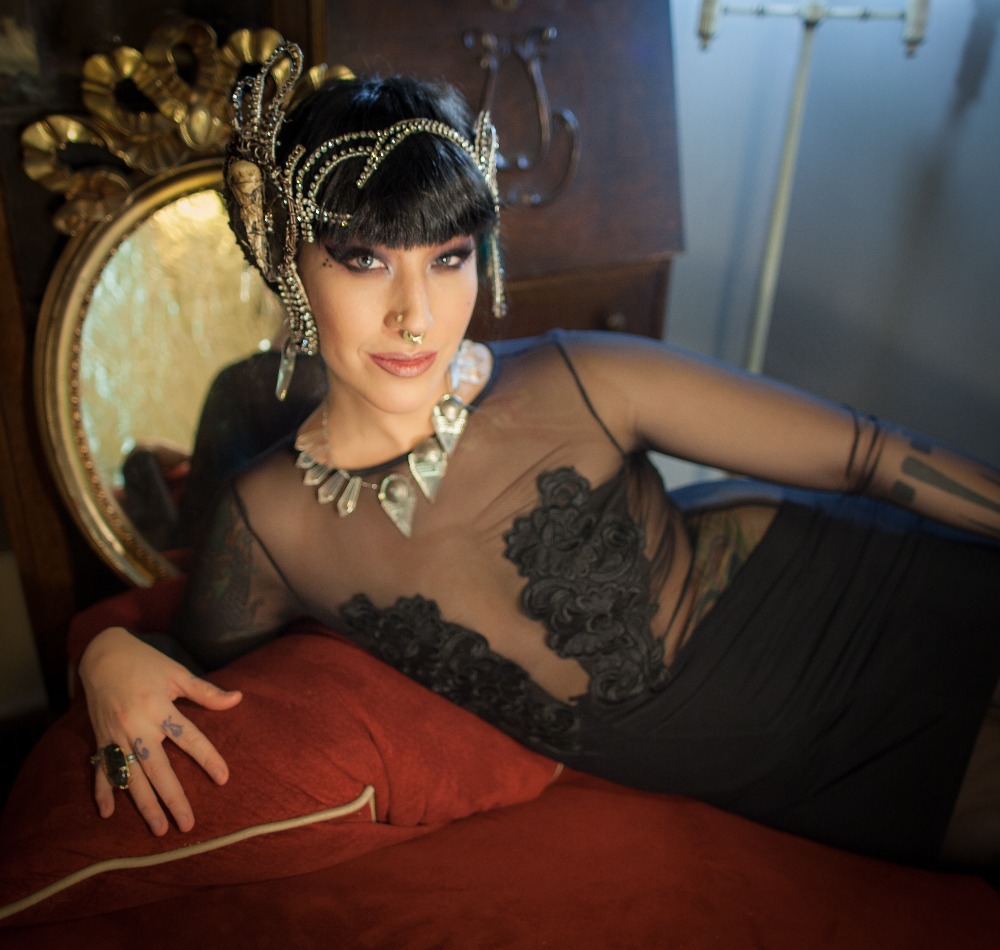 Known the world over as one of the pioneering forces in the field of Tribal Fusion belly dance, Sharon Kihara is regarded as one of the most seasoned and well-traveled artists in the genre, and is known for her avante-garde artistic sensibility that defies replication. She is both a dance and yoga therapy teacher, 200 RYT certified by Yoga Alliance.
 Sharon began her training at three, beginning the way most dancers begin, at the ballet barre.  Jazz, Tap and Congolese would follow soon after, and by the age of ten, Sharon stumbled upon a treasure- a belly dance performance featuring the world renowned dancers Aziza and Yemaya, and it was indeed life changing.  Belly dance became a life obsession, and at age 13, Sharon began performing. Later she pursued degrees in choreography and kinesiology in tandem with holistic medicine, and performed regularly with her college repertory contemporary dance company.
 Sharon's education in belly dance has been eclectic, beginning with the legendary Zamara, grand-niece of Ruth St Denis, in Oregon in 1994; later in San Francisco with Frederique David and Jill Parker as a member of Ultra Gypsy, one of the foremost innovating companies in the earliest days of Tribal Fusion.  Later Sharon studied immersively with Suhaila Salimpour as a certified dancer and member of the Salimpour school.
 In late 2003, at the behest of friend Rachel Brice, Sharon was scouted to perform with the pioneering dance company Bellydance Superstars, created by music mogul and svengali Miles Copeland.  Sharon spent over five years on tour as Tribal director, soloist, and choreographer.  After leaving the tour to pursue new dreams, she was recruited by Jillina to dance as a principal and choreographer in the unique and critically acclaimed new touring production, Bellydance Evolution.  Sharon is in the rare position of being the only Tribal dancer to have been featured as Principal dancer in two of the world's most distinct international touring belly dance companies.
 So far, Sharon has performed for countless audiences worldwide and has taught tens of thousands of students in over 60 countries.  She has appeared on numerous television shows and music videos, and has been featured in radio and media worldwide, as well as several Bellydance Superstars and Bellydance Evolution DVDs.
 In 2009 Sharon moved to Berlin, Germany, and created the first comprehensive Tribal cross-training program in Germany, focusing on Tribal Fusion belly dance, folkloric Oriental styles, Classical Ballet, Ankoku Butoh, and Yoga.  
 Sharon is happily residing in beautiful Portland, Oregon where she has recently created the Catharsis Dance Collective, a world dance studio and performance group. When not creating in the studio, or traveling the globe on tour with Bellydance Evolution and offering seminars and workshops, Sharon enjoys purveying antique tribal and fine jewelry, playing with her bulldog, and pretending that decaf is "real" coffee.
Amy Sigil:

(Dust and Water)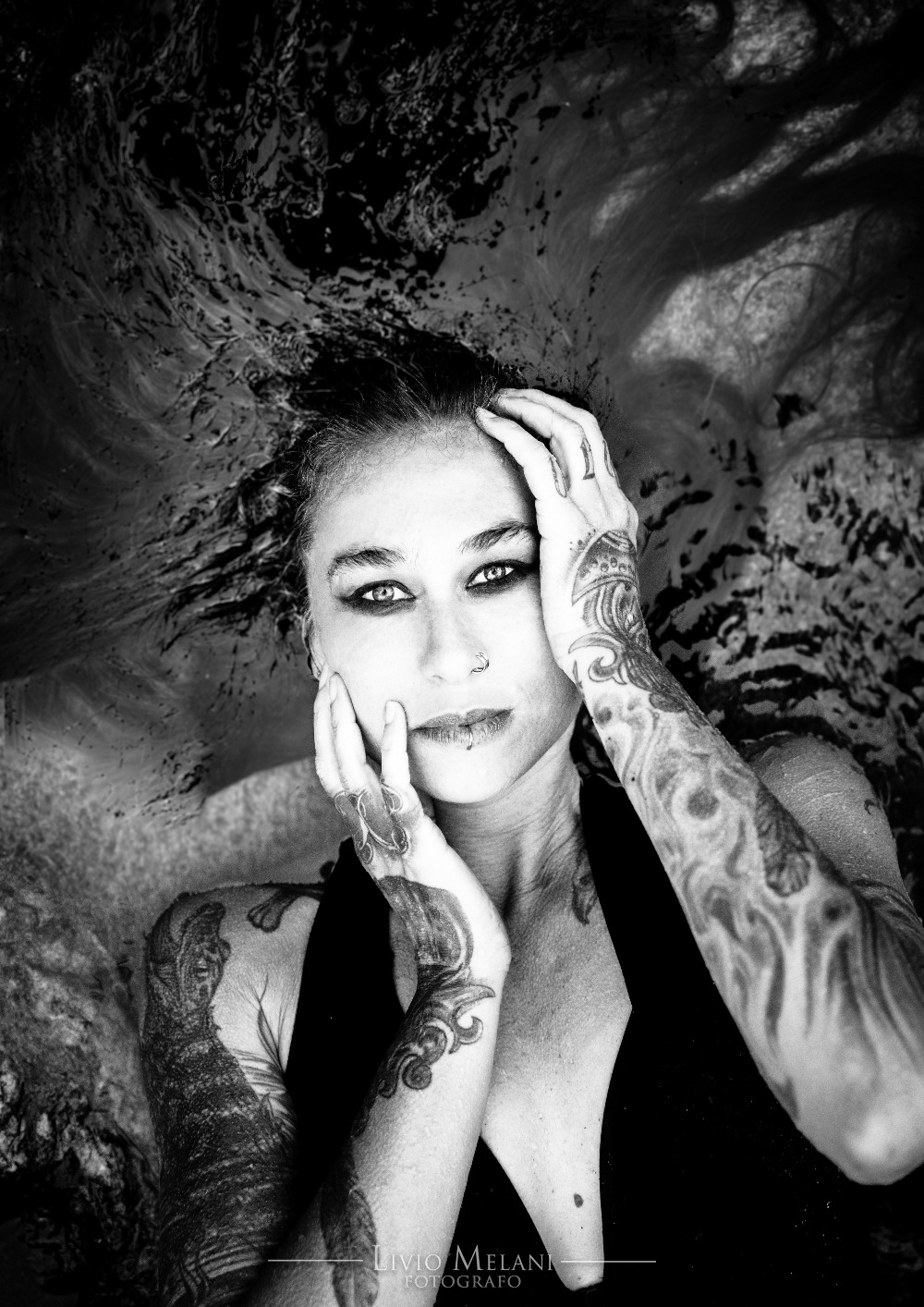 Amy Sigil is the director of UNMATA formed in 2002, owner of Hot Pot Studios since 2005, and the creator of Improvisational Tribal Style. She is a teacher, performer, sponsor and event producer. Sigil has been studying bellydance since 1997, starting with Antara Nepa from Folsom California, then continued her studies in American Tribal Style with Shawna Rai and polynesian dance with Tyra Manuarii Calero in Sacramento California. She is dedicated to group improvisation, movement exploration and the spirit of TEAM! Always bringing dedication, work ethic and 100% heart for the game. Find her at
http://www.unmata.com/
Jill Parker: 

(Water)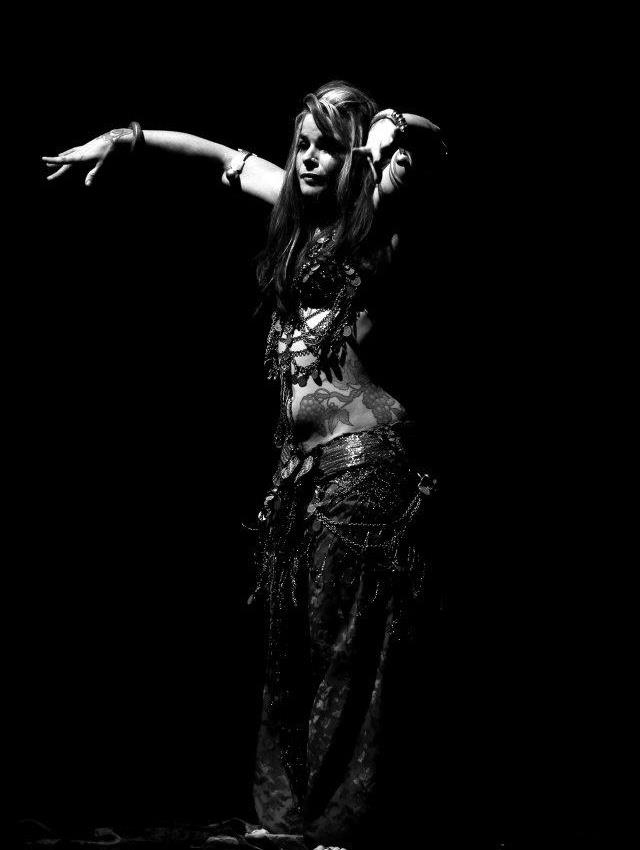 Jill Parker is the founder of the modern Tribal Fusion belly dance phenomenon, birthed out of San Francisco California in the mid-90's.
Jill was an original member of FatChanceBellyDance, and founder of Ultra Gypsy Dance Theater, the trail blazing company that birthed such great dancers as Rachel Brice, Sharon Kihara, Lady Fred, Rose Harden, and countless others.
With nearly three decades of experience, Jill has trained the top belly dancers in the genre and influenced a generation of belly dancers with her modern innovations, all the while remaining deeply rooted in her connection to the traditional, sensual, and authentic.
Jill's big heart and deep love for this intoxicating form shine through in her generous teaching as well as her knockout performances worldwide.
She's an exceptional teacher with a gift for demystifying this intricate dance, making it accessible for new dancers, and offering insights for refinements and nuance to even the most seasoned professional dancer.
Jill uses creative self-expression to promote health, encourage self-care, relieve stress, and build self-esteem.
She fosters an inclusive sense of community and wellness in her classes.
www.jillparkerbellydance.org
Ebony Qualls: 

(Water)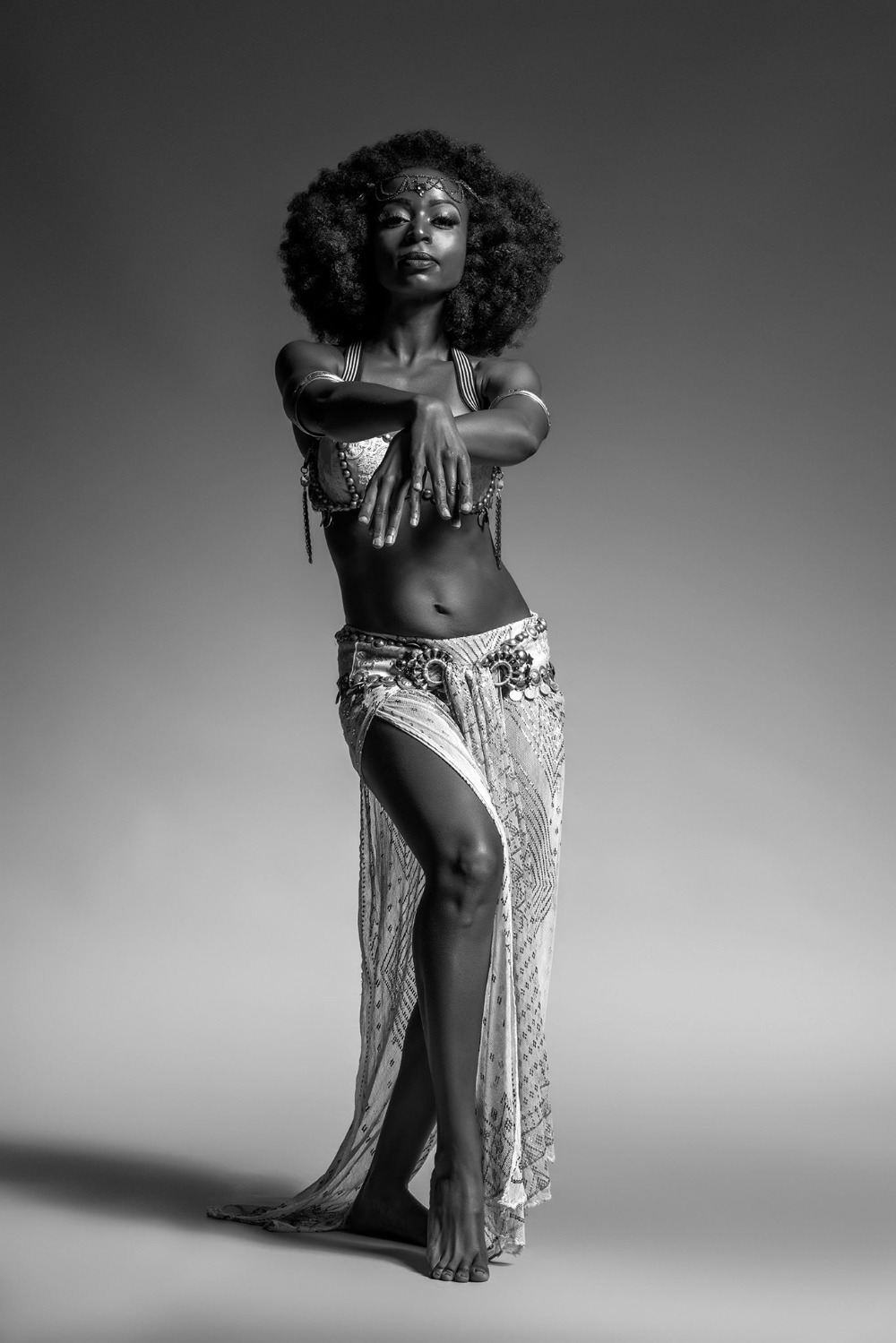 Ebony's playful and sharing spirit flavors both her performances and her approach to over 12 years of teaching belly dance. A combination of strong technique, musicality, and innovation are the foundations of her colorful dance presence. Ebony teaches and performs both traditional raqs sharqi and her own dynamic fusion belly dance style, which is fueled by her background in both oriental and urban dance genres.
Ebony has taught and performed throughout Asia, Canada, Europe and the United States. She has toured internationally with the world famous Bellydance Superstars and Bellydance Evolution and has performed in and choreographed for Zoe Jakes' House of Tarot. Ebony has performed onstage with Grammy nominated band Thievery Corporation, with electronic musician and performance artist Peaches, and with Turkish/Electronic fusion recording artist Oojami. She is a member of the award winning troupe Raqs Sahara, has guest performed with Solstice Ensemble, has directed fusion troupes Raquettes ShimmyPop and Raqs Caravan Urban, and is a soloist at a variety of engagements including restaurants, private parties, weddings, festivals, concerts and numerous theater performances. Ebony is a featured soloist in the upcoming DVD "America's History of Bellydancers of Color".
Along with her love of dance, Ebony is in love with teaching. A founding instructor of Sahara Dance - Washington DC's Center for Middle Eastern Dance, her students describe her as "approachable" and her classes as "fun" and "challenging". She teaches weekly classes in both traditional and urban fusion formats and has choreographed for Raqs Sahara, Sahara Tribal, Raqs Caravan West, Raqs Caravan East, and has directed both Raquettes ShimmyPop and Raqs Caravan Urban. Newcomers to belly dance are Ebony's favorite students, as they are a major source of inspiration to her.
Ebony continues her own regular dance studies and has trained with world-renowned master instructors from traditional raqs sharqi and tribal fusion circuits.

Heather Labonte:

(Water)
Heather Labonté's twenty year dance adventure spans belly dance, jazz, ballet, and modern dance, among others. Her comprehensive performing arts background also includes music and theatre.
She performs regularly in Toronto as a soloist, with special appearances across North America and Europe, including The Massive Spectacular (Las Vegas, US), Tribal Revolution (Chicago, US), and Infusion Emporium (Wolverhampton, UK), among others.
In six years as a member of Lavish Dance, she has co
-
choreographed over a dozen pieces, including two full length shows (The Lavish Project 2015 and harmony/discord), as well as collaborations with Heather Stants and Samantha Emanuel. Heather also danced in Lavish's 2011 Affogato tour, appeared at Tribal Fest 13, 3rd Coast Tribal Fest (2016), and The New York Theatrical Bellydance Conference (2014).
She has also appeared regularly as a cast member of Mira Betz's Mirapiece Theatre (Clickbait, Waters of Change, Massive Spectacular 2013).
Originally from St. John's, Newfoundland, Heather relocated to Toronto to continue her studies with mentor Audra Simmons at The Dark Side Studio in 2009. The Dark Side serves as Heather's dance home, where she teaches weekly classes and directs The Dark Side Student Troupe, established in 2013.
She continues her studies in belly dance at The Dark Side Studio, studies jazz, ballet, and pole. Heather holds a Bachelor of Arts degree from Memorial University of Newfoundland in History and Political Science and also works as a communications consultant.
Gina Bruno

(Water)
Gina Bruno has been teaching and performing middle eastern dance since the age of 3. With over 20 years of dance training including jazz, ballet, modern, salsa and flamenco, she integrates her extensive technique and rich background in the performing arts with a classical Arabic style. Gina is an instructor of the Suhaila Salimpour Format and is Level 5 certified. She is a performer in Kami Liddle's GoldStar Dance Company based in the San Francisco bay area.


Dancers: Rin Ajna:

(Blood and Water)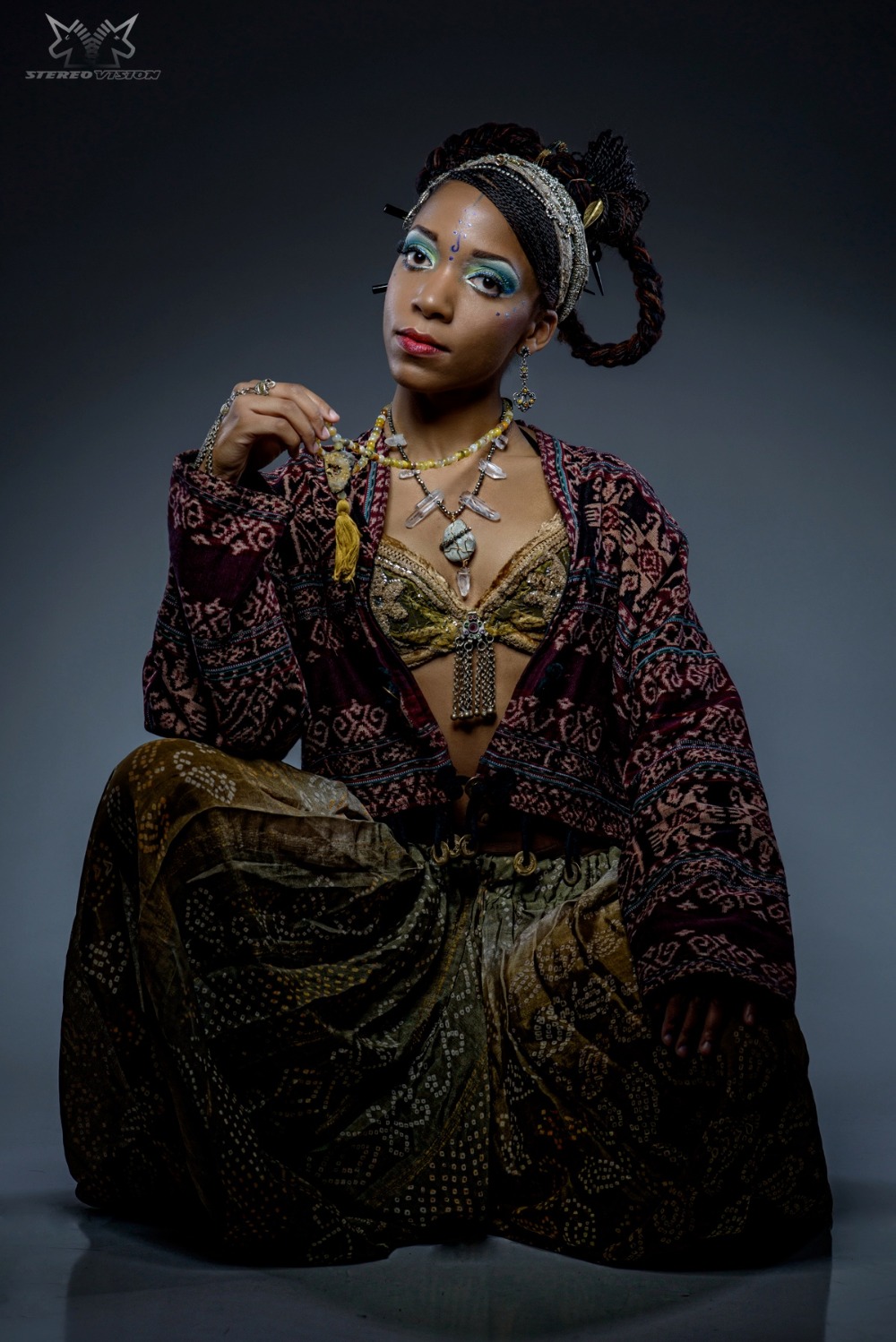 Rooted in nearly twenty years of dance training, Rin Ajna's evolving style of dance is influenced by jazz, ballet, contemporary, hip hop, and several fusion dance forms. Rin draws deep inspiration from the elements of nature and the transformational power of music. As a musician, composer, and simply an appreciator of a vastly diverse range of music, Rin is known for integrating intricate musicality and attention to nuance in her movement and expression. Her skills have brought her to tour extensively and internationally with the theatrical belly dance production, Bellydance Evolution, on four continents since 2012. She is a contributing choreographer for their most recent touring production, Alice in Wonderland.
Rin has been steeped in artistic creative expression throughout her life, and has experimented with several different media of music. Her most prominent instrument of skill is the piano. She has been enjoying the company of the piano for seventeen years, composing original works and learning existing songs by ear. Now taking her skills to the next level, Rin is working on several electronic music compositions, combining the crafts of dance and music as she delves more deeply as an artist. facebook.com/RinAjnaOfficial
Carola Apsara: 

(Water)
Over the last six years, Australian Fusion Belly Dance Artist Carola Apsara has practiced full immersion within the ancient art of Belly Dance, leaning heavily on the use of contemporary music and stylisation. She is known for creating long, sensual lines and shapes and loves the way a woman's body can paint a story.  Carola has performed around Australia, the United States and India at various music and Bellydance festivals, lifestyle gatherings and curated shows. She has also taught classes and workshops in several parts of the globe. A perpetual student, she regularly trains with her some of her Teachers around the world, including Lakita, Kami Liddle, Zoe Jakes, Rachel Brice and Colleena Shakti.
Mayra Cortez:

(Blood and Water)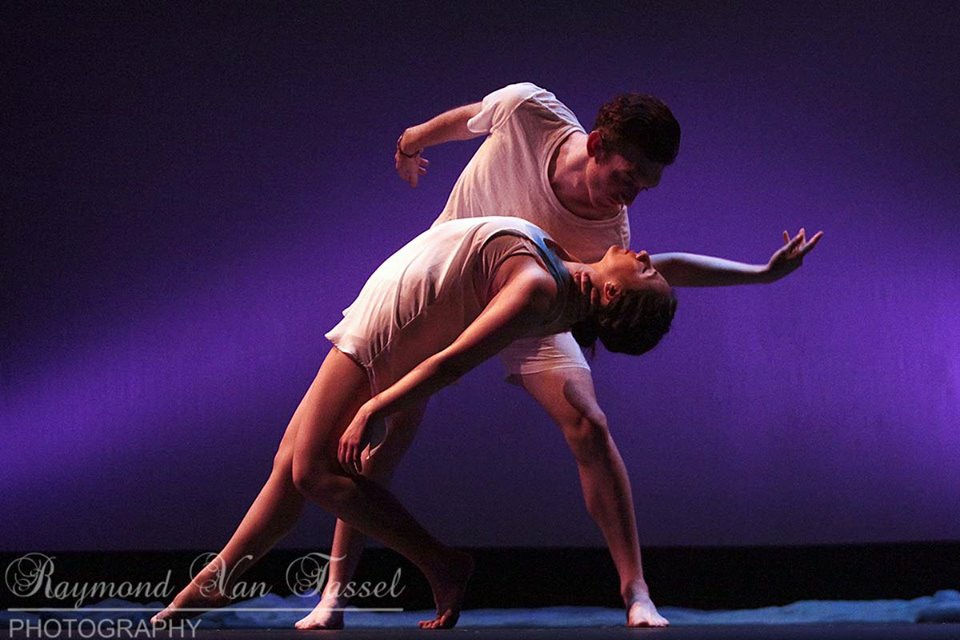 Mayra is an artist: designer, dancer, yogi. Influenced by the beauty of life, culture, and all art forms, she aspires a life that will continue to invigorate her creative spirit.
Her passion for dance led her to City College of San Francisco where she trained with Master Teacher, Valerie Watson, in African-Haitian Dance and Dunham Technique. Simultaneously, she trained in classical styles of ballet, contemporary, jazz, and modern dance; among other dance styles to supplement her movement vocabulary.
Mayra has had the honor to perform the works of choreographers, Paco Gomes, Valerie Watson, Mariella Morales, Kirstin Williams and Florencia Pierre, at events such as: the San Francisco Ethnic Dance Festival, Cuba Caribe Dance Festival, and the UCSB Haitian Festival, Dangerous Beauties: Aura, and Vision Series.
Mayra has recently moved to the Central Valley where she continues her dance training and begins her exciting new adventure in her yoga teacher training. She is excited for her new environment, and will continue her training in the San Francisco Bay Area as well.She danced for Kirstin Williams's Strong Pulse Dance Crew where she performed styles of hip-hop, jazz, contemporary, and modern dance. Performing as a member of Ms. Watson's Alafia Dance Ensemble allowed her the opportunity to train in variety of Afro-Caribbean dance styles and techniques.

Alison Faust Rasmussen:

Dancer/Valkyrie (Water) 
Alison Faust Rasmussen began dancing ballet, jazz, and tap at the age of 2 in Billings, Montana. A true lover of dance, often her beloved "teotard" was the only item of clothing she could be convinced to wear. At age 10, she moved with her family to the SF Bay Area where she was accepted into the San Francisco Ballet School. She later continued her training at Dance Theatre Seven, Marin Ballet, and UCBerkeley.
Alison is a two time recipient of the Marin Music Chest Scholarship for Ballet in 1993 and 1994.
An avid student, Alison holds a BA in Political Economy from UCBerkeley, an AA in Fashion Design from FIDM SF, a 200RYT certification with Yoga Alliance, and is also a certified Holistic Health Coach.
Alison currently resides in Sonoma County with her beautiful family and teaches ballet and yoga in Marin.
Pixie Fordtears:

Dancer/Choreography Assistant: (Dust, Blood and Water)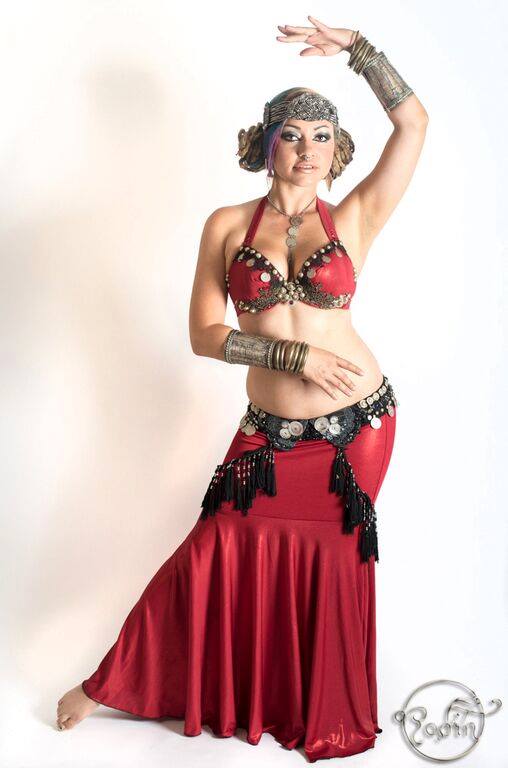 The Lady Fredrique:
(Blood)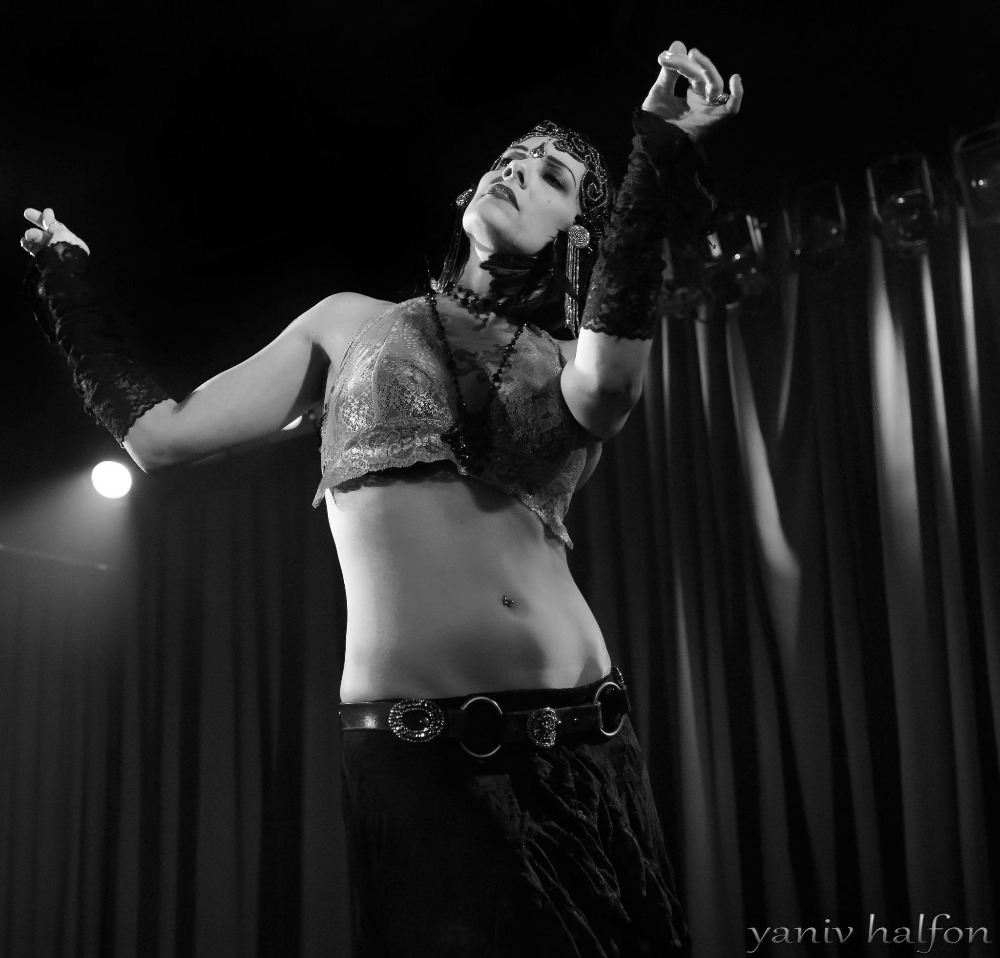 From Oakland, CA, Lady Fred is a world renowned instructor and performer known as an avant garde theatrically driven tribal fusion bellydancer, instructor, pioneer and creator/director of both: Silent Sirens Theatre and Siren Syndicate. Her Performances are theatrical vignettes based on echoes from the past, to thundering bass from the future. Inspired by the silent film era. Lady Fred shares her interpretations of the past, present and future through the metanarratives transporting viewers to a place that is timeless…
Doreet Gordon:
(Blood and Water)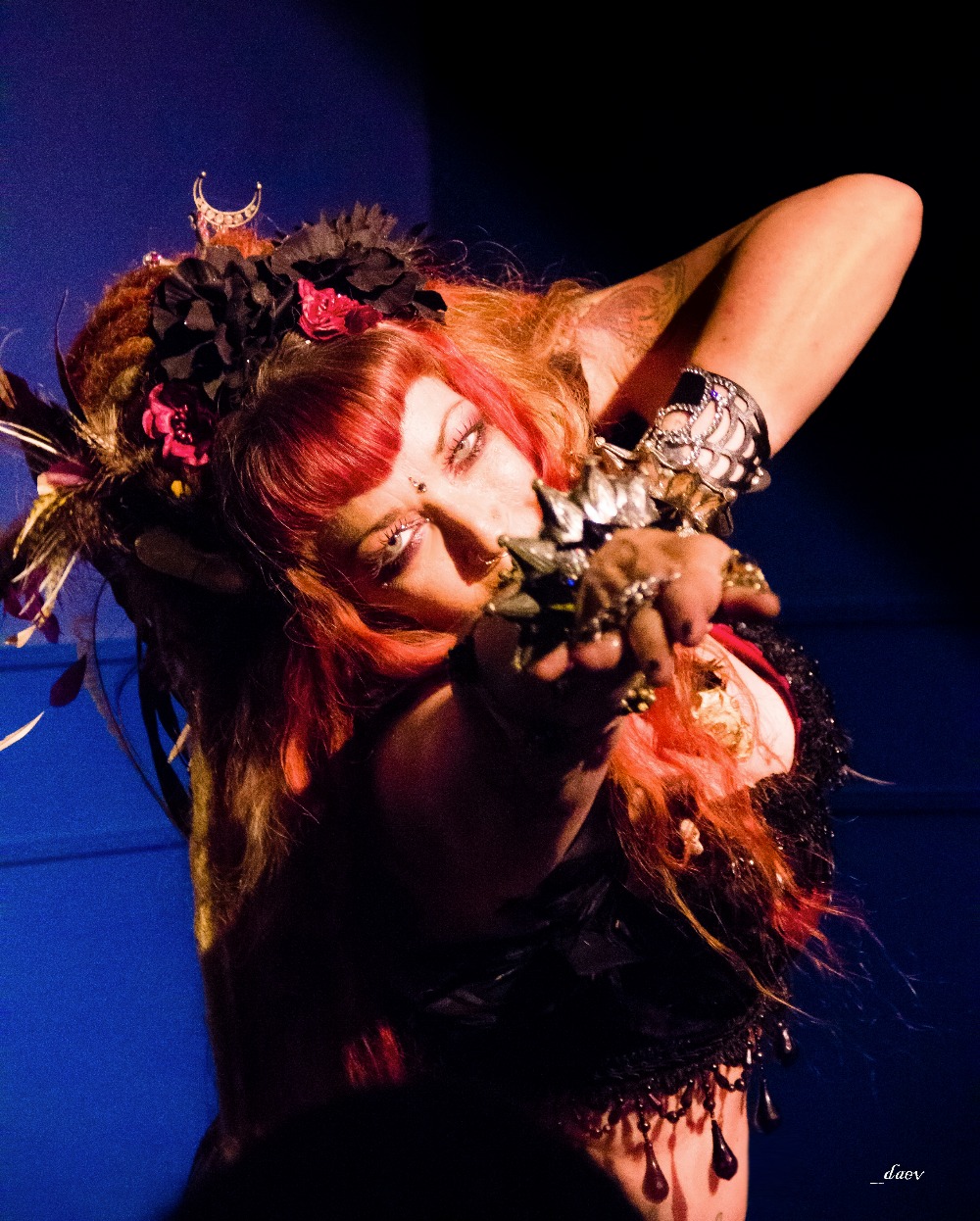 Doreet Didi Gordon has walked a spiritually Magickal path for over 25 years, sharing her knowledge and experiences as a Priestess and teacher. Having grown up with a Middle Eastern background, Doreet Didi has always loved belly dance. She began her dancing career in 2004 studying folkloric bellydance. She discovered her passion for Tribal, Tribal Fusion and Dark Fusion soon after, studying with some of the best instructors in the SF Bay Area.
Doreet Didi, currently directs the Tribal Fusion Troupe, Nahaash Raks, from Santa Cruz, CA.
She is a member of the International Dance Collective, Sisters of the Moon, and was a founding member of the Tribal Fusion troupe, Raks Hakohaveem.
Doreet Didi teaches weekly Tribal Fusion Bellydance classes at Serpent's Kiss Magick Shop and Botanica in Santa Cruz, CA and has been an instructor at Tribal Fest and Lumen Obscura.
Lisa Hyde: 

(Water)
Captivating dancer and choreographer of emotional narratives, Lisa Hyde: Challenging, confrontational, but always elegant.
Tamara Juel: 

(Water) 
Tamara Juel instructs and performs a blend of of ethnic and modern dance forms to create a performance style that can best be described as world fusion, old world, & Contemporary Belly Dance. Tamara has studied classical and modern dance since age 4, and fusion belly dance since 1998. She has a passion for Gypsy dance styles and culture, as well as vintage and modern dance forms. Tamara is currently enthralled in the study of Modern, Contemporary, Ballet, & Jazz dance & artistically fuses these styles into Belly dance. Tamara is dedicated to bringing emotional and historical reference into her pieces through personal experience as well as the historical and critical study of the feminine in dance. Tamara Juel draws on her experience as a lifelong dancer, yoga teacher, yoga/movement therapist and women's health practitioner to bring depth and passion to her classes, workshops, performances. Tamara Juel has studied with most (if not all) of the pioneers in the field. She is a founding and long-time member of Zafira Dance Company, and has collaborated and choreographed with friend and teacher Jill Parker for over 15 years. Since 2011, Tamara is the artistic director of Muse Dance Collective, a project based company that thrives on the collaboration with dancers of multiple styles to address modern social issues with a blend of ethnic and classical dance styles through the belly dance lens.

Keri Langwell:

(Blood)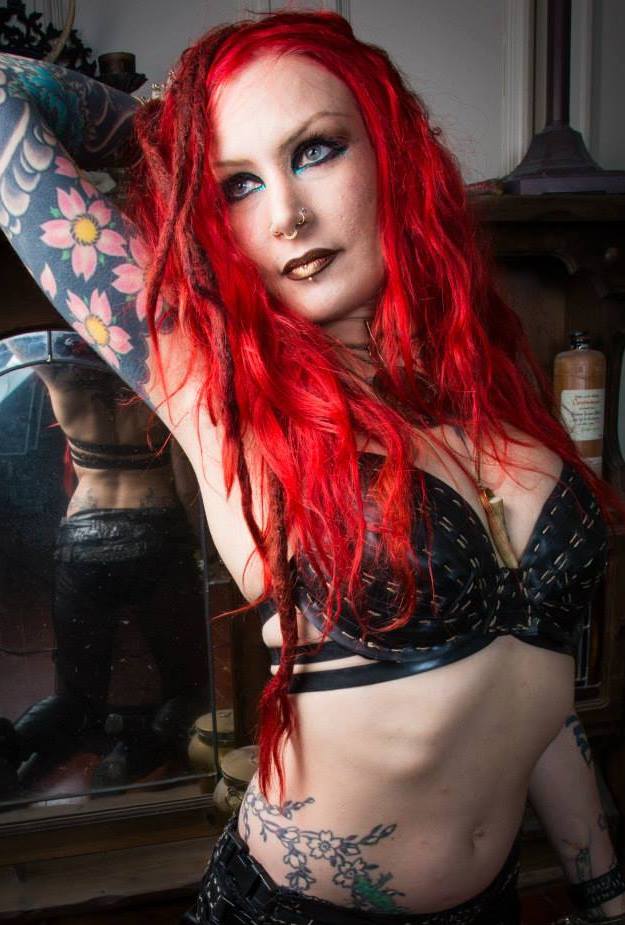 From Oakland/ San Francisco CA. Belly dance instructor and performer.
Keri started studying belly dance with Fat Chance in 1998, later moving on to study
and dance with Ultra Gypsy in 2000. Since then she's had the pleasure to study from and dance with some of the luminaries of the belly dance world.
Belly dance troupes include: Ultra Gypsy, LAPSUS (Founder artistic director), L'Anonyme, Lotus, Soloing, and Ego Umbra (current troupe).
Other performance troupes include, C.o.R.E. (theatrical body suspension troupe), AMF (ritual body suspension troupe), Apotheosis (all female body suspension troupe), Hangman Suspension (private suspension group), and MAN-A-SAURUS-REX! (drag troupe, founder and artistic director).
Other: Promotor and artistic director of the event "SIGIL". Professional makeup artist since 2005:
http://keritribalfusion-missanthrope.weebly.com/index.html
Kimberly Larkspur:

(Blood and Water)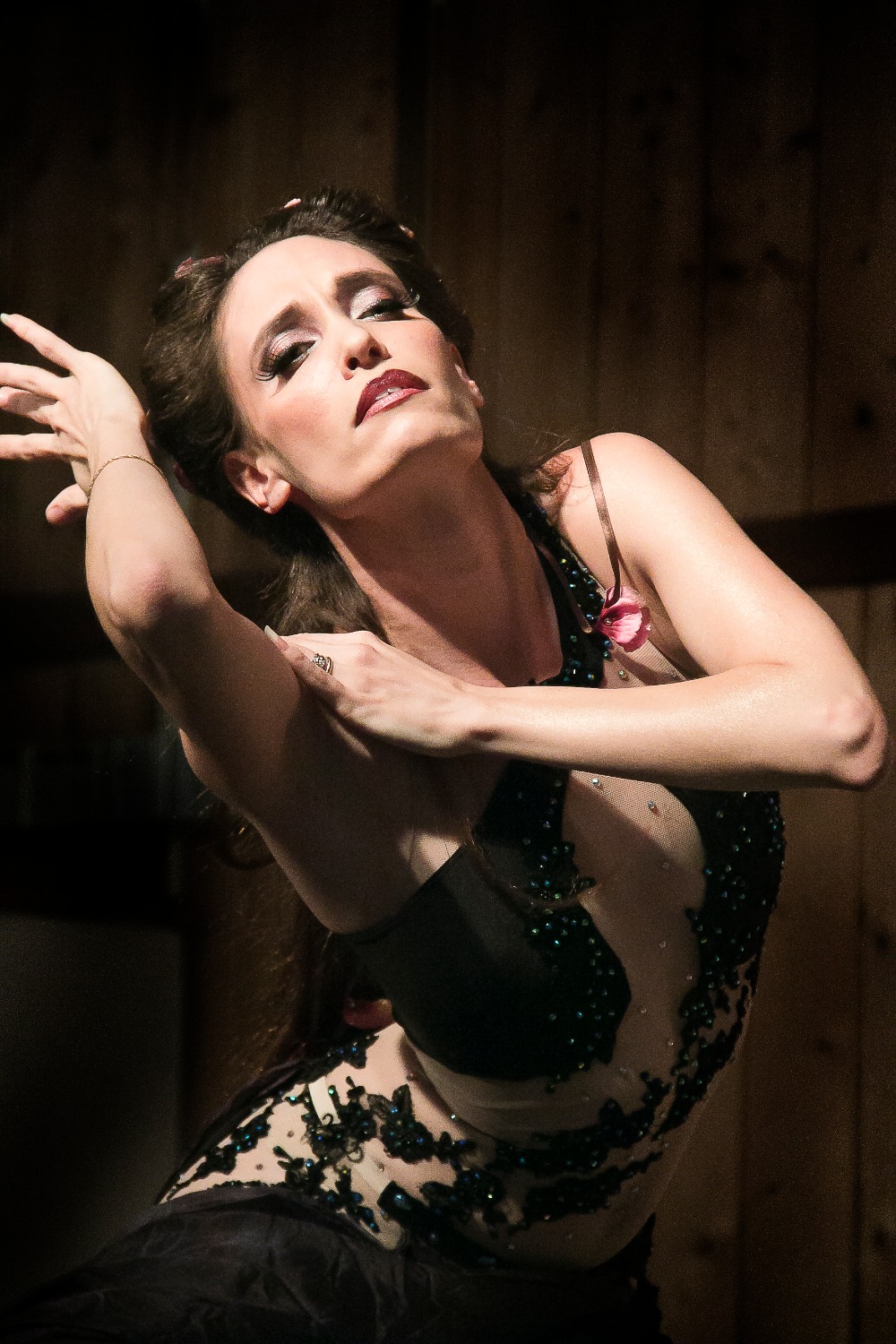 Born in Houston and raised in a rather nomadic family, Kimberly Larkspur began her exploration of formal dance training with ballroom while earning a double major in Music and History. Since her introduction to Oriental belly dance in 2008, she has pursued training in ITS, Modern, Ballet, Jazz, Tribal Fusion belly dance, and a variety of other dance styles.
Kimberly serves as the Artistic Director for Dance from the Heart (a Houston-based non-profit organization that utilizes performing and visual arts events as a means to increase global cultural awareness with an emphasis in multi-cultural dance education) and is a member of Shunyata Fusion Dance. Rare moments stolen from her dance practice are generally spent pricking fingers on sewing needles, wrastlin' recaltricant fabrics, and generally cussin' costume design projects in the Viridian Vixen studio.
www.viridianvixen.com
Kelli Li:

(Water)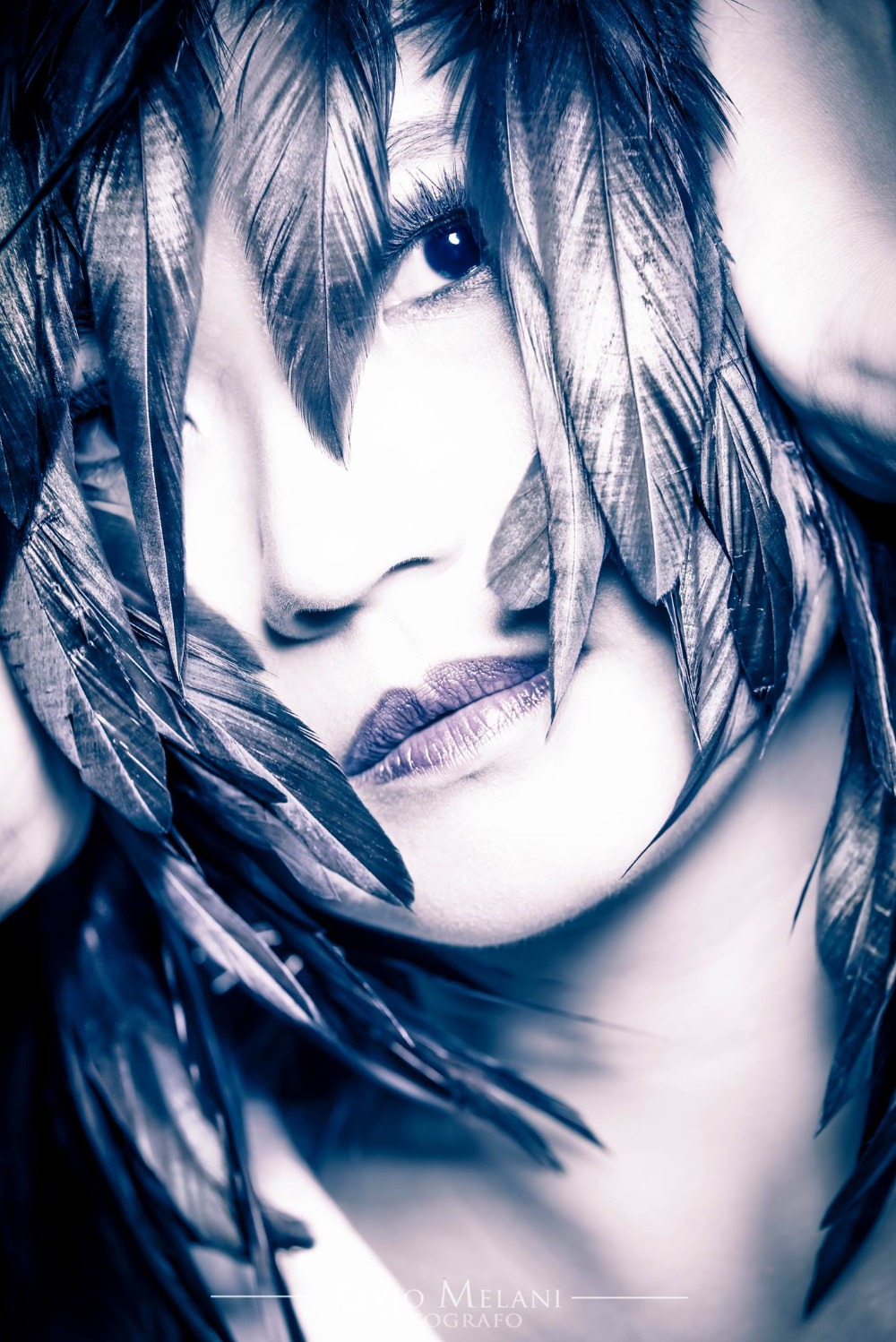 Kelli Li is from Taipei, Taiwan. She is a diverse artist and her performances are generally acknowledged for their exceptional and unique expression.  She can gorgeously & clearly emerge and execute the heart of all dance styles she has ever studied.
​
Ms. Li has been studying ballet since the age of four,  and has also trained in Jazz, HipHop, Contemporary Dance.  Due to her true love of dance, she now has a dance company "Abun Dance" based in Taipei, and an annual Bellydance Festival and theater show called "Fuse the World" founded in 2012.
For more information on this amazing performance artist:
www.KelliLiDance.com
https://www.facebook.com/KelliLiDance/
Millie Maddox:
Storyboard Artist/Dancer
(Dust, Blood and Water) 
Millie Maddox has always been driven to create. Drawing was her very first love in life and she has drawn since she can remember being able to hold a pen! Millie always dreamed of being an artist and had a passion for video games and animation. She was a completely self taught artist and animator her whole life until she went to art college in the heart of San Francisco. Millie is a proud graduate of the Academy of Art University and is a professional 2D artist, illustrator, animator and graphic designer.
Millie got to live her childhood dream of making video games when she moved to NYC to pursue a career in the mobile games industry in 2008 and has 13 published video game titles under her belt. She has worked on major mobile game titles such as Oregon Trail: American Settler for Iphone, iPad and Android phones. Millie was the only animator on the game and she gave life and personality to every human and animal character in the game, one of her biggest accomplishments in the video game world.
Millie can work in a variety of different art styles comfortably, from pixel art to vector art, cartoony to photo realistic, but she has a passion for portrait painting
Millie is honored to be a part of Jennifer Faust's Triptych: Journey through cancer crew and has designed the posters for the films Blood and Water as well as creating the Faust Productions logo. Millie created the storyboards for Blood by interpreting the written script through her own artistic lens and helped create the visual direction and flow for all of the in camera shots. Millie is excited to help continue this amazing experimental dance film trilogy by creating the storyboards for the last film in the Triptych series - Water.
As for dance, Millie discovered belly dance 10 years ago in San Francisco when she took her first class with the Mamma of Tribal Fusion, Jill Parker. During the time that Millie moved to New York City to pursue her dream job of making video games, she continued her dance studies with Sera Solstice, Danielle Hutton, and the East Coast Tribal stylization of movement. She also studied extensively with Cammi Darshan Vance. All of these women and their influence play heavily into the emotion, powerful feminine energy, and sensuality that Millie brings into her dance. Millie returned to the Bay Area in 2013 and immersed herself in the rich belly dance culture of San Francisco. She has studied with some of the Bay area's finest teachers Jill Parker, Kami Liddle, Rose Harden, and many more. Millie had the honor of being a Member of Jill Parker's Little Egypt Dance Troupe and performed extensively with them around the Bay Area in 2016. Millie is also the co-founder and co-director of Aurora Rosa (a Dance Duet with Tatyana Balte), and is also a soloist and resident dancer at Underground Nomads. Millie continuously seeks to find her own unique voice in the dance and strives to give her audience a divine gift every time she performs.
Millie has also recently started her own line of hand made jewelry called The Rebel's Garden. Her unique designs feature a variety of roses that she hand sculpts from polymer clay. Check out her Etsy shop and follow her on Facebook and Instagram to see her new creations.
Etsy:
https://www.etsy.com/shop/TheRebelsGarden
Facebook:
https://www.facebook.com/TheRebelsGarden/
Instagram:
https://www.instagram.com/therebelsgarden/
Chelsea Mulholland:
(Dust, Blood and Water)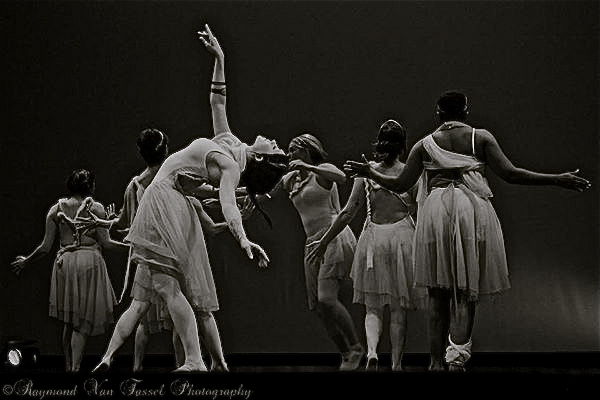 Chelsea began her journey as a dancer at age three learning Jazz, Ballet, and Tap in her small town studio of Placerville, CA until she was thirteen years old. She then took ten years of studies and lifestyles before coming full circle to rediscover the true essence of her being. She has since been training 15-20 hours a week in the Graham Technique, Jazz, Contemporary, and Ballet. Chelsea has recently returned to San Francisco after an intensive Contemporary program at the School of Toronto Dance Theatre for the summer. She believes that Dancing is a way of being in which our bodies get to marry with the art of music or sound creating a visual and audible sensation in a sphere of endless possibilities and perpetual bliss for both the dancer and the observer. Truly a treasure to be honored.
"The real reason I dance is because I want to explode" - Bill Evans
April Rose:

(Blood)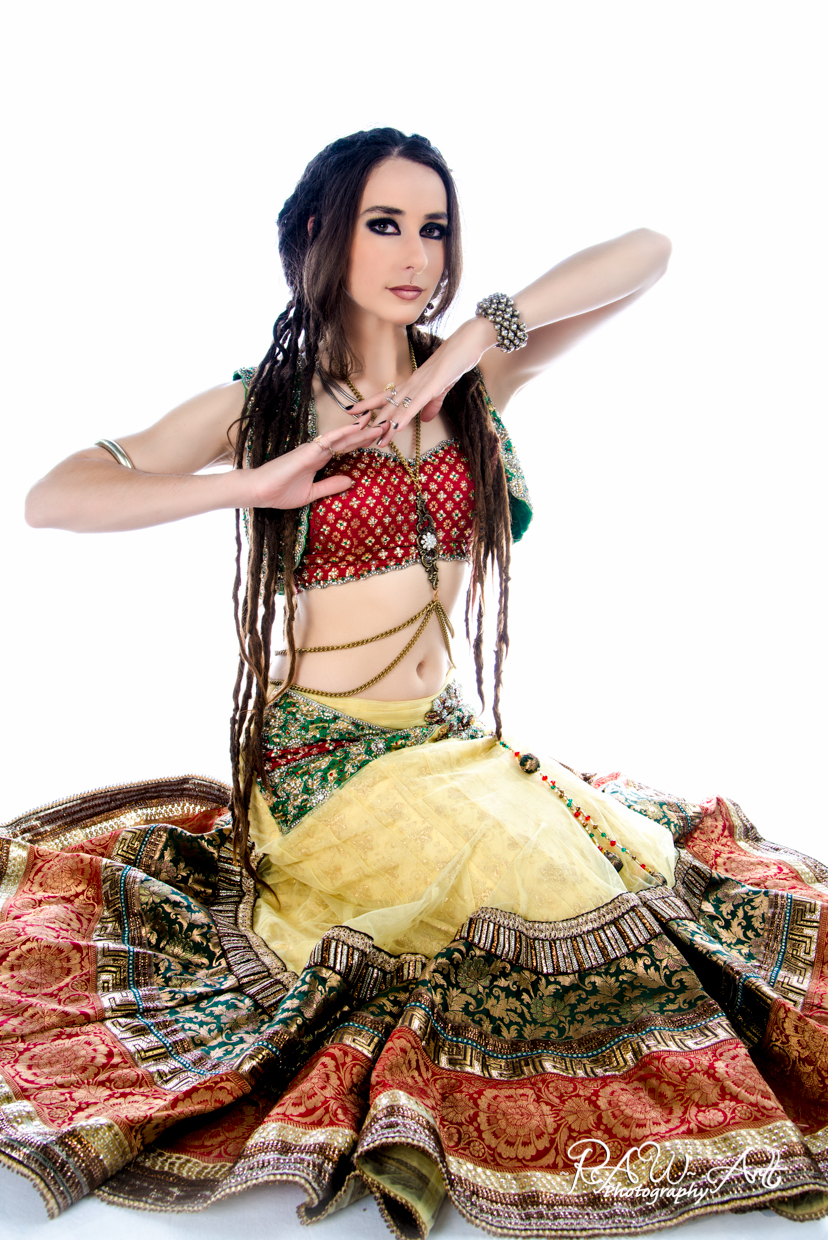 An internationally sought-after teacher and performer, April Rose's 16 year-long bellydance career includes such accomplishments as being a former principal dancer in Bellydance Superstars and UNMATA. April has a Masters degree in Dance Studies from UCLA and a BA in Dance, for which she was trained in choreographic method, multiple dance techniques, and critical dance theory. A dynamic and encouraging teacher, April uses all these skills in her thoughtful, rigorous, and playful approach to teaching bellydance. She is especially focused on the history of bellydance, its transformative potential, and its malleability for creative innovation. April Rose was the first certified teacher in Amy Sigil's ITS format, she tours internationally, and runs intensives and regular classes at her dance studio in Austin Texas, Rose Movement Studio (
www.rosemovement.com
). For more info visit:
www.aprilrosedance.com.
Chandala Snow-Shiva: 

(Blood and Water)
Chandala trains hard and dances from her heart. She loves community, walks on the beach and loud music. In art, she is a contrast junkie.
She is the director of Satinka Belly Dance based in Santa Cruz and proud member of Zoe Jakes' Coven Dance Company, Zoe & Danielle Smith's Arcana Music & Dance and plays percussion, sings and dances with the Feldthouse Family Band.
Chandala is a certified Level 3 Practitioner of Rachel Brices' 8 Elements of Bellydance. She is currently working on her Hot Pot ITS leve 1 and 2 certification. She has played a pivotal role in the development of Zoe Jakes' DanceCraft Accredited Dance Program, and is chugging away at that certification as well. She may be addicted to training.
Other random acheivements have been winning 1st and 2nd plae in local bellydance competitions and being a UCSC guest speaker on the modern era of belly dance in Santa Cruz.
But mostly, she just loves to dance.
Michelle Sorensen: 

(Blood and Water)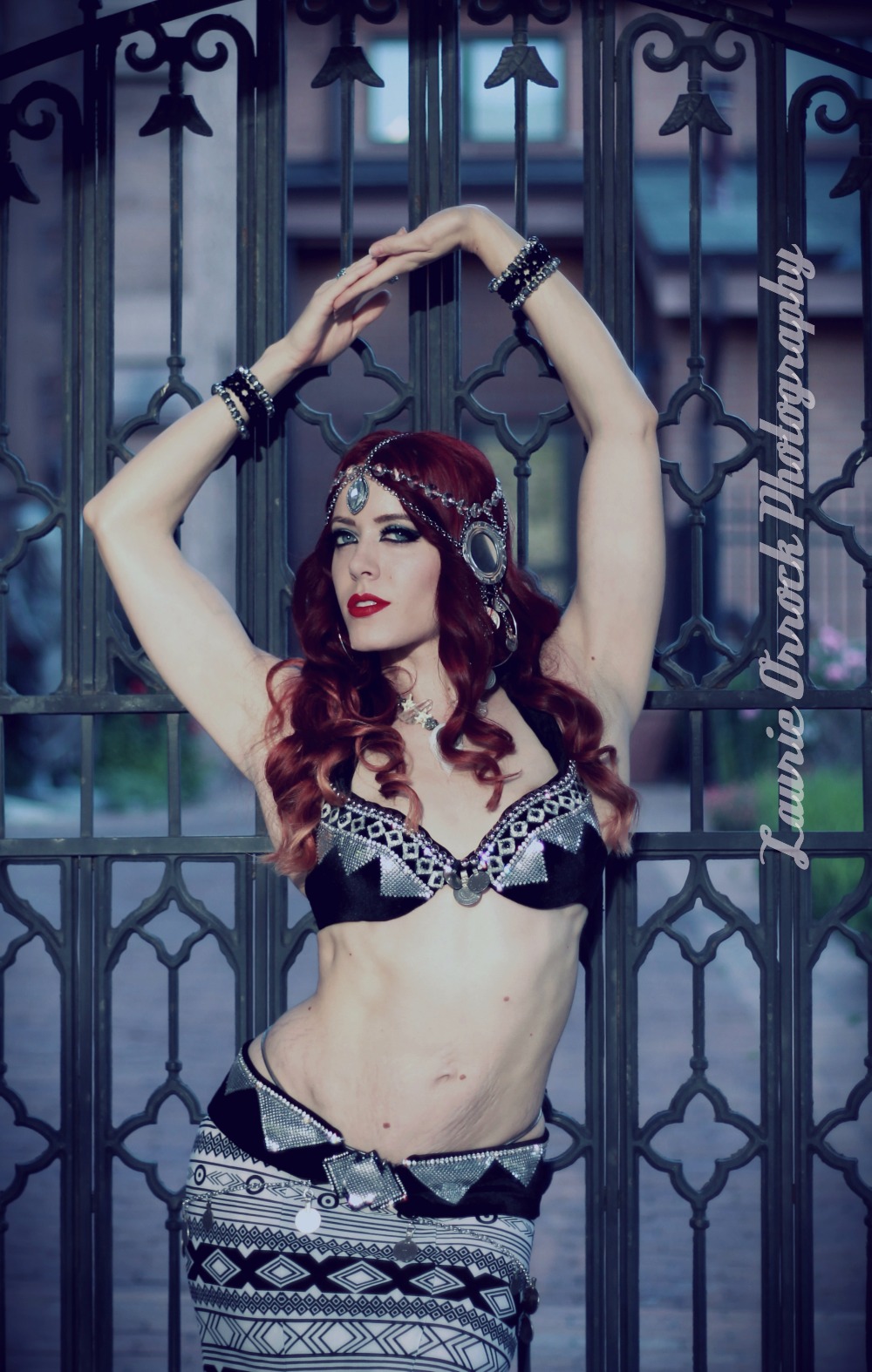 Based in Salt Lake City, UT, Michelle Sorensen is a professional Belly Dancer with nearly a decade of dedicated dance training. She began her studies under the direction of Kismet School of Dance (American), Kashmir Dance Company (ATS & Tribal Fusion), Trisha Mcbride (Tribal Fusion and Experimental) and more recently Rachel Brice (8 elements Phases 1 &2, Initiation and Cultivation Certified) and Stephanie Buranek (Cabaret/Egyptian). She has also sought continued instruction through workshops and other events from some of the most innovative dancers in and out of the belly dance scene. An award winning dancer, Michelle placed 1st at Fusion Fest in 2011, 2nd at Fusion Fest 2012, and 1st in the Ultimate Bellydancer best Fusion Solo August 2012! She joined Sketch Cabaret in the summer of 2012, and has been a member of Sepiatonic since the Spring of 2013. Occasionally she can also be seen performing with Voodoo Productions at both private and public events. Along with bellydance, she has discovered a love for the Aerial Arts, including pole, silks, lyra, contortion and various other cirque style apparatus. "Cross-training" in this form of dance has helped her with stamina, strength, flexibility and clean lines. Her life is also occupied with being a mother of 2 sweet little girls ages 5 and 3 and they are a constant inspiration to push boundaries and a reminder to explore! She is available for instruction, private lessons and workshops both locally and internationally.
Serena Spears:

(Blood and Water)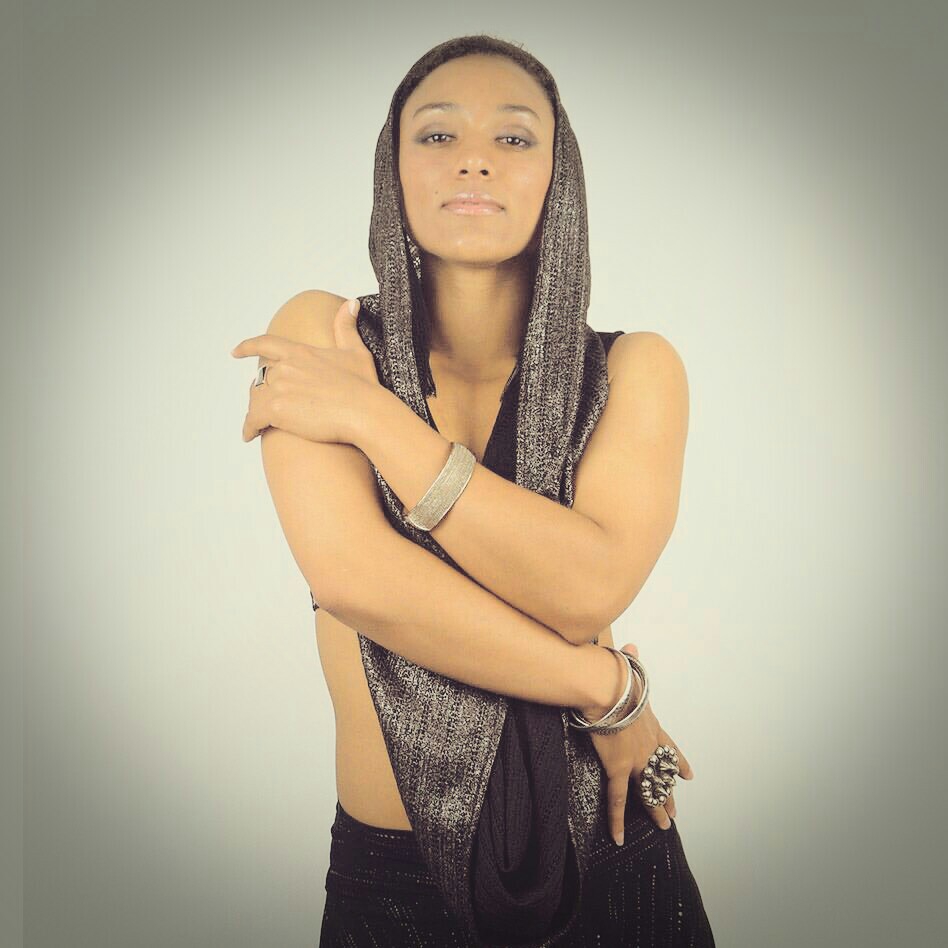 Serena is a fusion dance performer, teacher, and choreographer from Brooklyn, NY. She is known for her boundless energy, precise technique, and commanding stage presence. Pulling from her background in a wide range of dance forms, including bellydance, African, Latin, hip-hop, contemporary, and modern, she aims to bring the audience unexpected, yet seamless fusion that captivates and excites.
Serena is a core member and principal dancer of Solstice Tribe under the direction of Sera Solstice. She has performed with Sera across the country at festivals including Art of the Belly, Tribal Fest, Tribal Massive, Rakkasah, and Elevation. As she continues to travel nationally, Serena has begun to collaborate with artists outside of the NYC scene including Ebony Qualls, Sharon Kihara, and Karolina Lux. She is honored to be a member of the cast of Blood and is excited to work with this stellar cast.
Sadira: 

(Dust, Blood)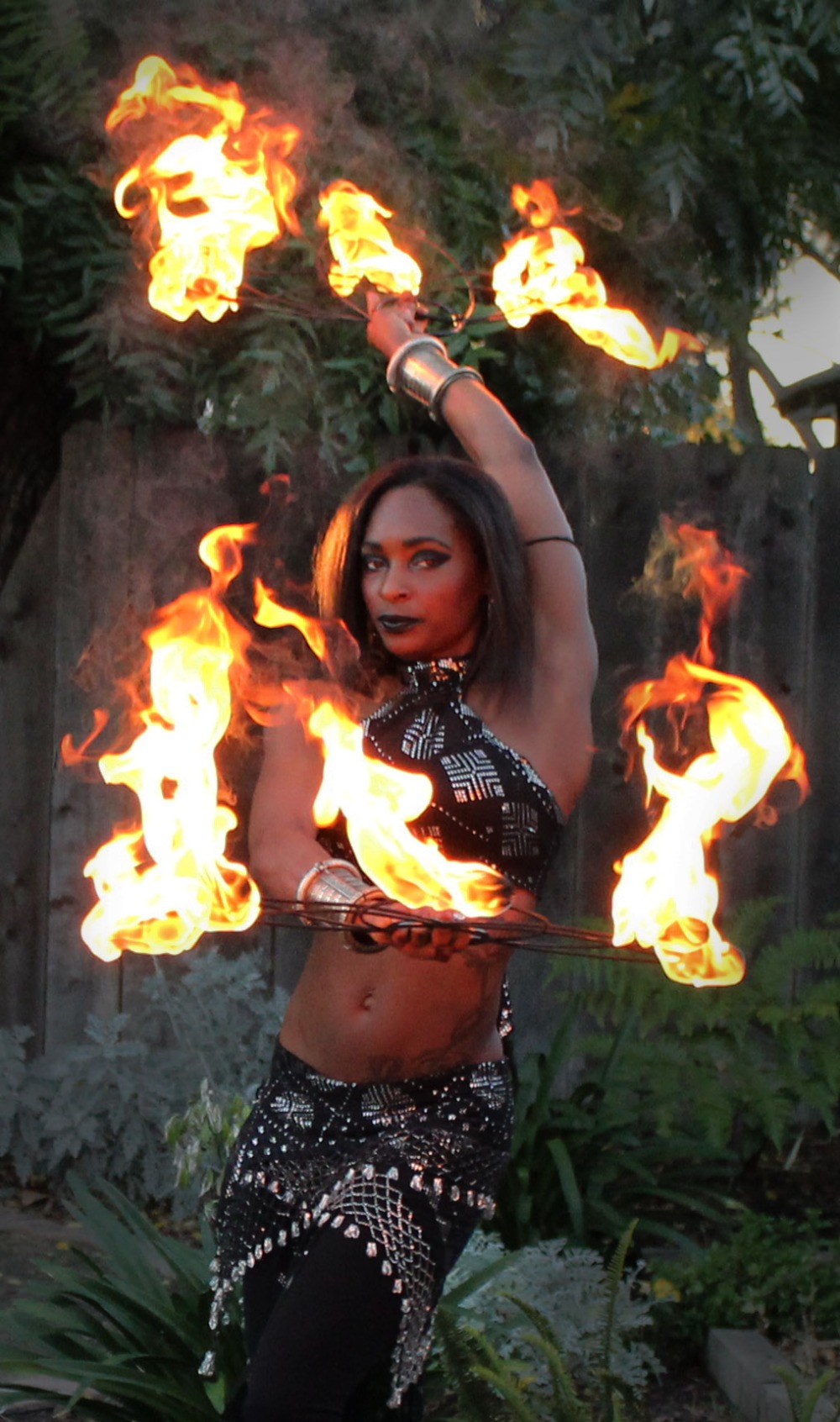 Sadira Lady Liquid is an artist trained in musical theatre since the ripe age of 12. With a bachelors in theatrical arts, work in musical theatre, modeling, commercial and story based film work; Sadira added yoga teaching to her training and in 2012 moved to California and began refocusing her creative talent on the rich culture of the San Fransisco/ Oakland Bellydance scene. Studying intensively with a lot of the creative jet setters of this art form. You can catch her in weekly classes around the bay.
Jodi Waseca: 

(Blood and Water)
Jodi Waseca is a recent Portland transplant from the glitter encrusted, squirley wilds of SF (by way of Los Angeles). She is an award winning bellydancer that has toured the country with Beats Antique as a featured dancer and crew member, and danced in and co-produced the first Zoe Jake's House of Tarot show in Oakland, Ca. She is also an integral part of San Francisco's biggest and best burlesque show, Hubba Hubba Revue, even while being ensconced in the varied performance arenas of Portland. Besides being a sought after performer, she graces both front and back of house in many productions...at last count, the amount of hats that she can wear at one time added up to...well, math isn't her strong suit, but cat wrangling and kicking ass on stage is. Jodi teaches workshops all around the country in bellydance and theatrical showgirl fusion. Find out more abut this touring artist at jodiwaseca.com
Sherri Wheatley: 

(Blood and Water)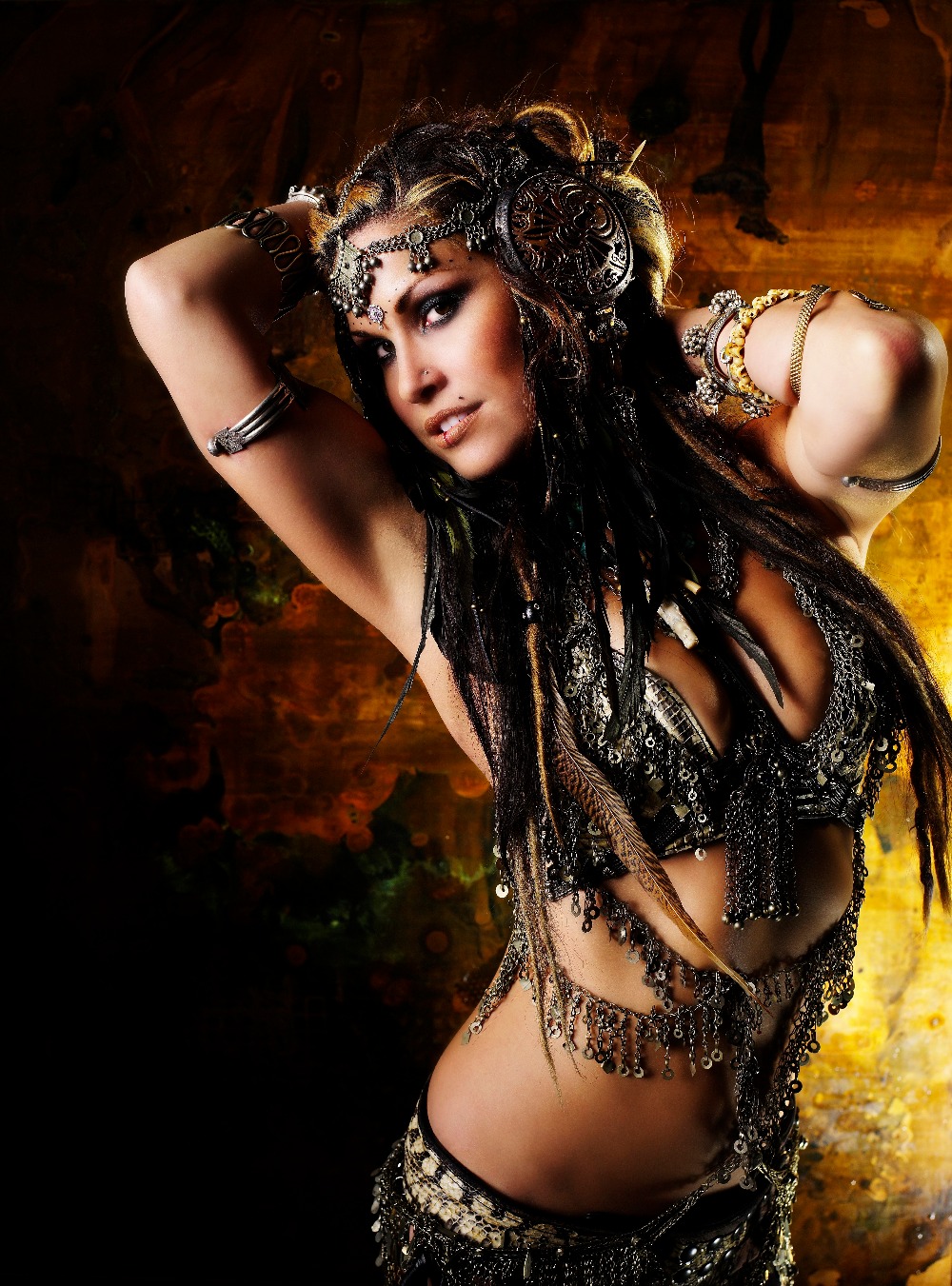 Sherri Wheatley specializes in Tribal Fusion bellydance and has had the honor of working with many innovative performance groups including Urban Tribal Dance Company, Desert Sin, Lucent Dossier Vaudville Circus, Zen Arts and Living World Entertainment. She is distinguishable in her unique serpentine stylization, an interpretation that stylistically involves extreme muscle control and articulation. She is also an extremely versatile dancer and can morph from one extreme physical state to the next in an instant. Having moved to Los Angeles from San Diego in 2005, she continues to study dance in various incarnations and teaches tribal fusion classes and workshops both locally and abroad.
May Yang: 

(Dust, Blood and Water)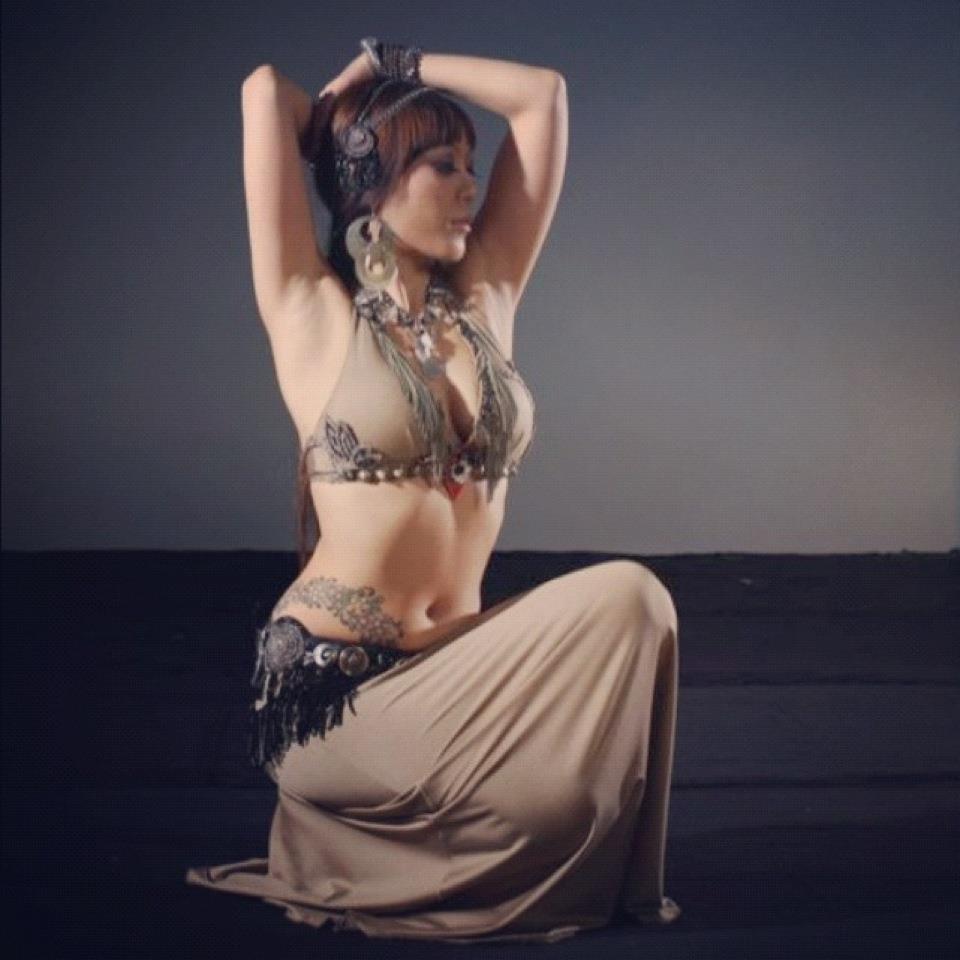 May is a Tribal Fusion belly dancer based in the San Francisco Bay Area. Growing up in Seoul, South Korea, May began her delightful journey at age 10. She started her training with traditional Korean dance and starred in many performances. May's passion for dance has inspired her study of other forms of world dance – eventually focusing on belly dancing. Traveling around the world to find a way to express herself, May found San Francisco. She then fell in love with Tribal belly dancing and began pursuing her dream. May has been developing her own style by working with great tribal dancers. Recently She joined the world famous Zoe Jake's "House of Tarot." And "Coven dance company." She thinks that her new path as a Tribal belly dancer makes her strong yet humble. Her dreams have brought her a long way, but she knows there is much more to learn and love.
Barbara Neilikka:

(Blood and Water)
Born and raised in Switzerland, Barbara has been part of the small but lively Swiss bellydance community for quite some years now. When she quit her day job as a lawyer to devote herself to the musts instead of the shoulds in her life, she didn't know that her journey would bring her to the much bigger and older community in the SF Bay Area just a few short years later. She is thrilled to live and dance in California now, and to share her love of bellydance with the wonderful people there.
Special Effects: 
Ernesto J. Kader
: 
' The Rain-maker'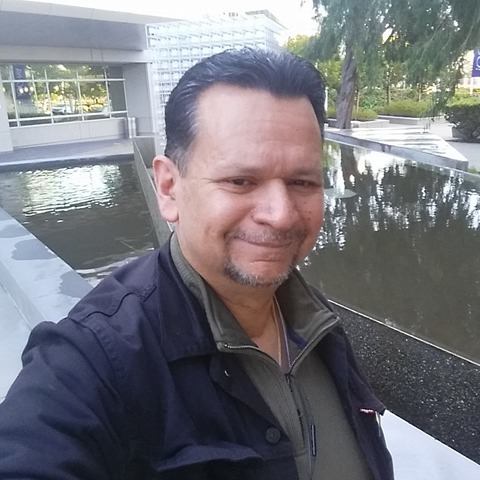 Ernesto J. Kader was born in San Francisco, but currently lives in the East Bay. Before embracing his current career in Human Resources which he loves because he gets to help people, he was a Machinist and enjoys creating things. He was inspired by the Dust Trilogy movies since he has lost two loved ones to Cancer and is currently building the Rain Making machine, hence his nickname "The Rain Maker".   Ernesto is also an Alumni from California State East Bay and enjoys the arts, including photography.
Jennifer Hapi Wright:

Production Assistant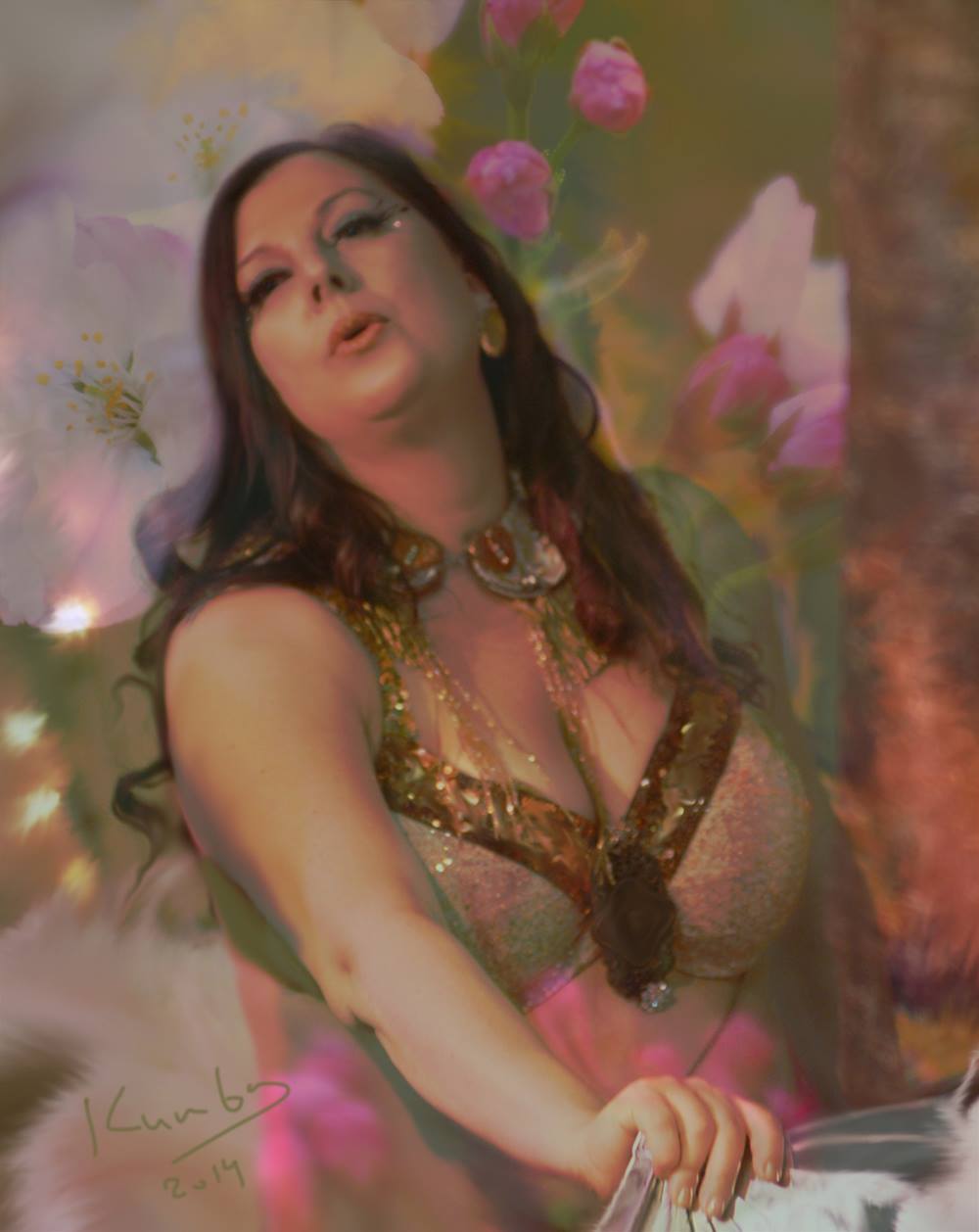 Jennifer is a Mother and a Whole Body Team leader at the Whole Body store in Sebastopol a part of Whole Foods Market. Her passion has been medicinal herbs and aromatherapy for 30 years. She is a huge supporter and lover of the arts and also likes to perform an eclectic variety of dance. Currently, she is also a clown in Circus Maximus in the North Bay and believes in the power of laughter to heal all sorts of ailments.
+ Read More
Be the first to leave a comment on this campaign.