Went-Glada Pack Healing Time
THANK YOU ALL FOR YOUR GENEROSITY!! The funds raised will go directly to Matt and Kara. This fundraiser is over. 
To donate to Sang's girls:
https://gofund.me/ee7cd6c0
I write this as one of many friends of Matt and Kara Went. On October 26th a shooter in Faro drastically changed the lives of many Faroites. While reports of two individuals murdered and one individual critically wounded made the headlines, many more were emotionally traumatized by this event.
A very brief overview: Matt and Kara had helped their friend Sang leave her abusive relationship in the past. Since then they have been harassed and threatened, ultimately resulting in a shooter attending their house on October 26th. In addition to grieving over the loss of their friends, they also are dealing with survivors guilt. In the  immediate 5 days following the shootings they put their healing on hold to care for Sang's two children. (These children are now with another family in Faro and a fundraiser for them is certainly in the works.)
Kara and Matt are the definition of "community." Their family motto is "Kindness and Kind Acts Will Change Our World" and they live by that. They have two sons and took custody of two girls after the loss of their mother. Matt is the Nurse in Charge at the Community Health Centre, working long hours and even longer hours on call. Kara is the town's unofficial Welcoming Committee, snuggle-er of new babies, the first person to call when your child needs help with their homework or you need baking to raffle off. This family donates their time, money, and energy into their community each and every day. But right now they need a break. They need to take time to heal.
I have set up this Go Fund Me so that Matt and Kara can focus on their family and not worry about the bills. Matt will be taking some time off.  Of course Matt will receive compensation during his leave, but lost overtime and lost on-call hours are not factored into that. 

Matt and Kara regularly come to the aid of their friends and community, let's come to their rescue this time. It's our turn to show them what kindness looks like.
From the bottom of my heart, and everyone that loves this family,
Thank you
Sògà Sènlà

Kristin Kulachkosky
Marsh Lake, Yukon

The "other woman" in their relationship - always on, always willing to drop everything to help out their community.
"Kindness & Kind Acts" not just words, but the way Kara has structured her life (and permanently placed on her skin.)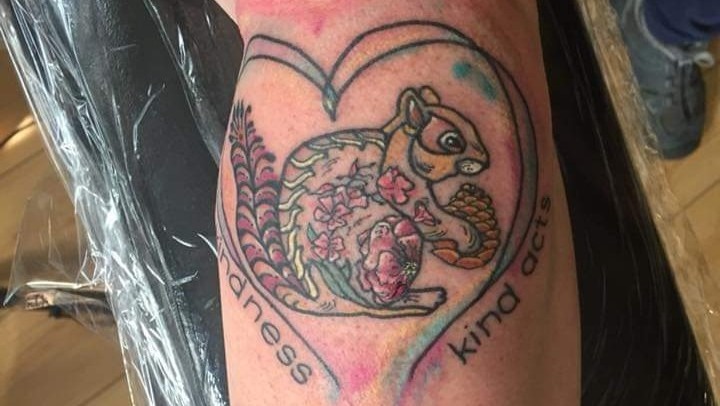 Organizer and beneficiary