Save the 2021 St. Louis Lions Soccer Season!
The St. Louis Lions need your support to make the 2021 summer season possible for top-tier amateur soccer in the U.S. and for players pursuing their goals and dreams.
For 16 years, the St. Louis Lions Men's
team
in the United Soccer League 2 (USL2) has provided a strong stepping stone for soccer players college-age and beyond to advance their soccer careers toward professional soccer. In 2018, the organization expanded with the inaugural season of the St. Louis Lions Women's
team
in the Women's Premiere Soccer League (WPSL) . The USL2 is two tiers down from Men's pro soccer, and the WPSL is one tier down from Women's pro.
To-date more than 70 men who have played for the St. Louis Lions have gone on to play pro soccer worldwide at the state and national team levels, and currently a 4th player from the Lion's women's team is closing in on her pro career - with many others sure to come.
In 2018 the St. Louis Lions were named Franchise of the Year by the WPSL.
Lions players have a special tradition each summer, hosting a soccer tournament and leading summer camps as they coach and inspire local youth athletes.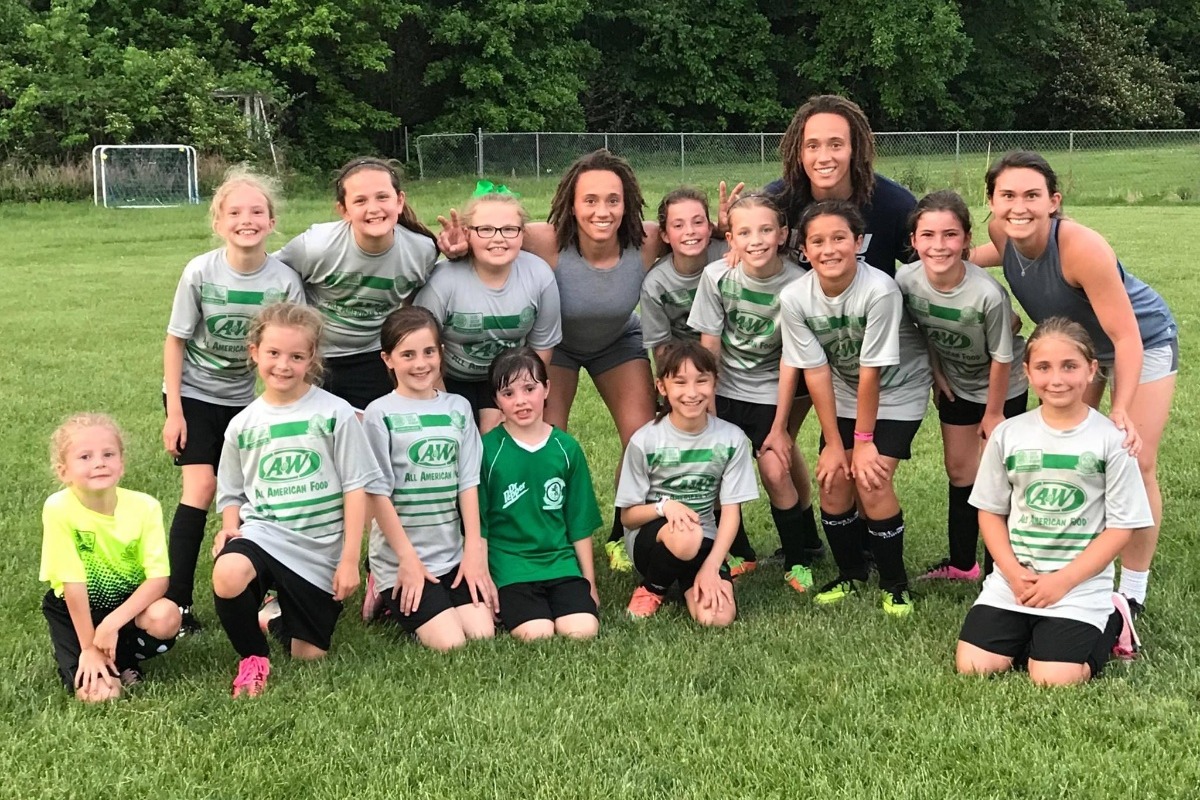 Top-tier teams and amateur sports leagues are made possible through the private support of individuals and sponsors.
This support has never been more needed than now during the pandemic to help keep the leagues and pathways for players going, following the impact and cancelation of the 2020 season.
By donating, you're helping support our communities and region. Funds will directly help the teams cover operating costs including league fees, insurance, facilities, training resources, nutrition, travel and more, should the 2021 season go forward with play.
Thank you
for helping us provide athletes with opportunity and access to national leagues and first-rate coaching from former pro soccer players and other top coaches and trainers as they pursue their path to pro.
Scroll below or click on the links above for more pics of the Lions on the pitch and out in the community.
Organizer and beneficiary
St. Louis Lions 
Organizer
City of Saint Peters, MO