S.T.E.P. Youth Center Renovation Project

We would like to send out a heartfelt thank you to all who have donated to our building project thus far. We appreciate your belief in this mission and ask that you continue to assist this effort in spreading the word about STEP and our work to re-build families and community via our youth. Thank you again for your support. 

You can also view us at  steptothefuture  

_______________________________________________


Striving Together Equals Progress (S.T.E.P.), Inc.
youth organization in Newark, New Jersey is a
Non-Profit 501(c) 3 tax-exempt organization.
It has been operating consistently for the past 20 years, working to help develop the mental, physical and spiritual well-being of Newark's youth and their families. 
Recently, 
S.T.E.P.
 was blessed to raise the necessary finances to purchase an old one-story building in the cities westward and also begin the process of renovating that structure into a thriving youth and community center.
However, due to COVID-19, the organization was forced to alter its plans, as assistance desperately needed to help fund the project, such as the Home Depot Community Impact Grant (which awards $5,000 to help fund such community projects) have now been closed. 
For many years
S.T.E.P.
has moved from location to location to utilize space to meet with youth and families. This, at times, has forced the organization to limit its much-needed services due to meeting time and space restraints imposed by each facility.
The organization finally has a building, but now struggle to find a way to fulfill the promise made to its youth and family members of their having a place they can call home.
As a result, we are reaching out to those who can appreciate and understand the importance of safe and productive spaces for our youth being available in all communities. A space such as 
S.T.E.P.
where youth and families learn about:
·   Financial literacy·   Health & Nutrition·   Healthy Cooking ·   Meditation·   Culture           ·   Violence Prevention·   Entrepreneurship ·   Decision Making·   Personal Planning·   Fitness    ·   Community Service                   ·   Environmental Awareness·   Gardening Projects       ·   CPR and so much more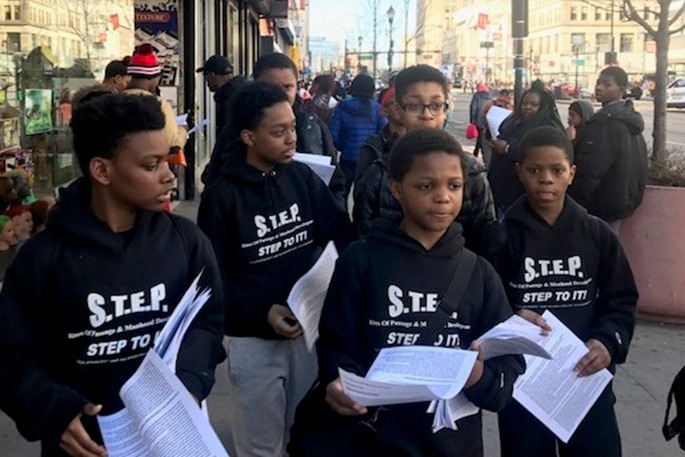 S.T.E.P.
is presently engaging youth members virtually via zoom, while COVID-19 quarantine is still in effect. Meanwhile, efforts continue in seeking to raise the funds necessary to complete the building project to begin using the facility as soon as possible. 
S.T.E.P.
members have worked diligently getting the site ready, contractors in place and all else needed to make this project a reality. Obtaining the necessary financial resources is the challenge that now lies ahead.
We know this program can have a much greater impact with the needed help to complete this project. There is much work to be done in our community and our youth need us now more than ever. With your much-needed contributions, we can indeed make it happen.
We are truly grateful and appreciative of all donations to this very worthwhile cause.
Thank you so much in advance for your consideration and support of this great community program as they work tirelessly to help create a promising future through our youth.
Organizer

Striving Together Equals Progress, Inc.
Registered nonprofit
Donations are typically 100% tax deductible in the US.