Hello, Friend!
My name is Rick Hauptman and on May 1, 2016 I was elected as a Delegate for Hillary Clinton from California's 12th Congressional District (San Francisco) to the Democratic National Convention in Philadelphia.
I am a lifelong Democrat and a passionate Hillary supporter. I am a San Francisco Bay Area grassroots leader for Hillary for America. In 2013 I founded 'Ready for Hillary San Francisco Bay Area' and have worked since then to help elect Hillary for President.
I have organized visibility for Hillary at numerous community events, neighborhood outings, fundraisers, and gatherings. I have done alot of grassroots fundraising at dozens of events and gatherings during these past 3 years.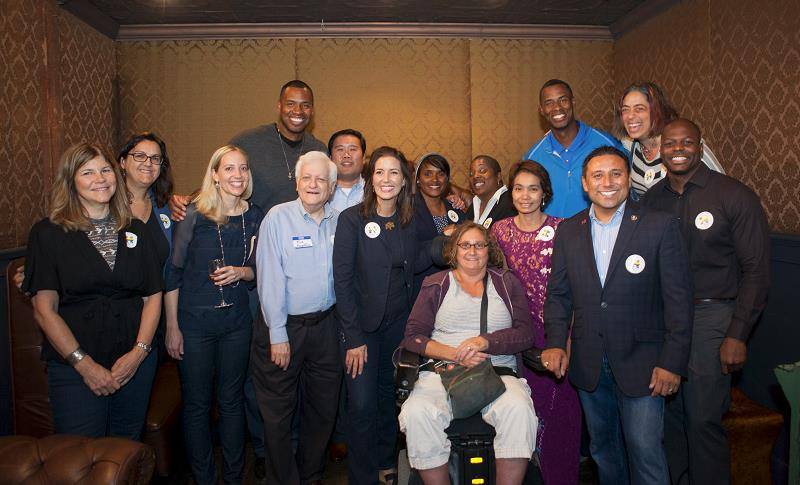 (At Oakland Pride Hillary Party in 2015 with Jason Collins of the Golden State Warriors, Oakland Mayor Libby Schaaf, and Kimberly Ellis of Emerge!)
In 2012 I was elected in as a delegate from San Francisco  and represented my district at the Democratic National Convention in Charlotte. I attended my very first Convention in 1964 as a Young Democrat for Johnson, Humphrey, and Bobby Kennedy for US Senate!
The very first Ready for Hillary event I attended was in 2013 at the Berkeley Hills home of Karen Weinstein, past Chair of the Women's Caucus of the California Democratic Party. The featured guest was former Michigan Governor Granholm. It was truly an honor to meet her!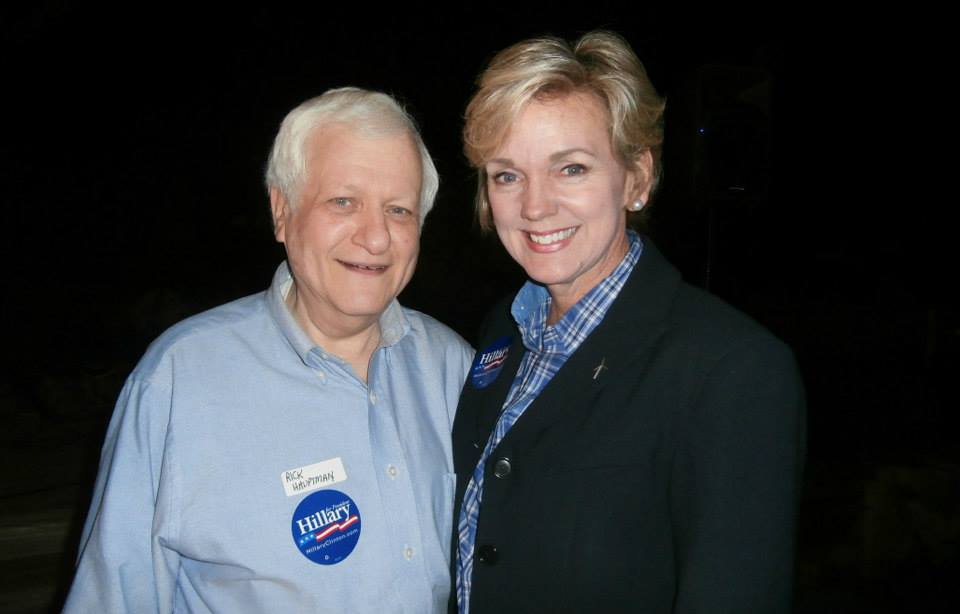 (Michigan Governor Jennifer Granholm)
I have given hundreds of volunteer hours working to elect democratic candidates at the local, state and national level. And have worked at all levels of political organizing from grassroots canvassing, phone banking, social media, and fundraising.
The money raised will help cover the cost of my trip to Philadelphia, hotel expenses, food, and transportation, which are expected to be extremely high.
Thank you for taking the time to read this, and I promise to well-represent CA's 12th Congressional District in Philadelphia.
So Please help me get there! 
#ImWithHer  #Hillary2016
@SanFran4Hillary @RickSF1
I apreciate your support.
Sincerely,
Rick Hauptman
2016 Hillary Clinton Delegate
California Congressional District 12