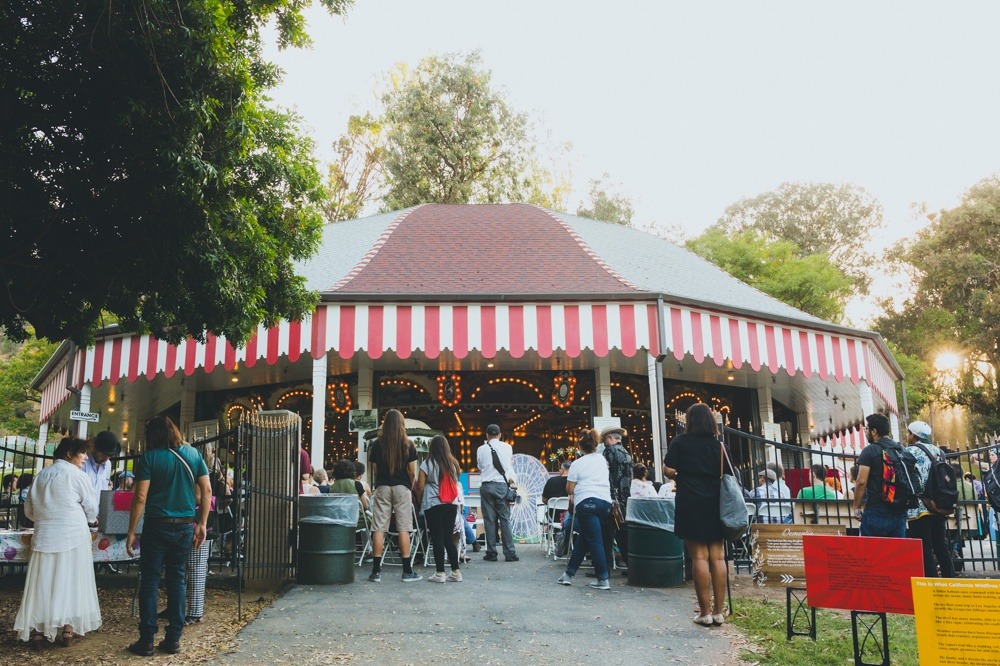 What is The Poetry Circus: 
The Poetry Circus is part workshop, community outreach, performance, ride, dance, and creation. This community event blurs the line between performer and audience to allow everyone the chance to run away and join the circus. 
This Year's Poetry Circus: 
This year's Poetry Circus will be held on July 13th at The Griffith Park Merry-go-round. Enjoy acts from  Southern California Poets, Bob Baker Marionette Theater, and Other Circus acts. There will also be booths housing many literary organizations and educational outreach programs. Free Merry-go-rides! Face-painting! And light refreshments. 
The event is from 5 PM - 10 PM--the perfect time and place to bring a picnic.
All help is helpful!
This event is free and open to all! In order to keep The Poetry Circus Free, please consider contributing. Truly, every little bit helps. This is a community event.