Pia's Breast Cancer Battle Fund
Two weeks ago, my sister and best friend, Pia Bouvia-Carlson was diagnosed with Stage 3 triple negative invasive ductal breast cancer.  Next week, Pia will start 5 months of chemotherapy treatments in effort to shrink the tumor and lymph nodes. Four to six weeks after finishing chemotherapy, Pia will undergo either a lumpectomey or mastecomy surgery, depending on the the size of the tumor at that time. After that, she will go through radiation.
WE ARE GOING TO KICK THIS CANCER'S ASS!
Pia recently had to find a new home for her and her beautiful daughters to start over and also started an amazing new job.  She's been able to use her business,
Custom Cut Shop
to supplement in times when she's come up short. She is a wonderful example to her daughters of what hard work, dedication and faith in the Lord can do when you give it your all.
When she starts the chemotherapy, she will be able to work from home which is such a blessing, but her medical bills are already pilling up. Co-pays for the past two weeks alone have already hit $5,000.  As a single parent with no outside support, these medical expenses will make it extremely difficult to make ends meet during the next several months of her treatments. She would also like some money to get a wig, head scarves and hats  in the next week or so which are also not in her budget.
Pia is a very private, faithful and strong person.  She plans on tackling this head on, like she has with the rest of things life has hrown her way. But being on chemotherapy for 5 months will be hard for her to supplement her income like she has and cover all of the extra expenses this cancer brings to the table.
Any help for Pia, Megan and Lauren is greatly appreciated. They are embarking on a long, tough and exhausting journey but the help and support of family, friends and community will make these next several months more manageable. 
If you are not able to donate right now but would like to help in another way, please contact me anytime. 
Since Pia does not use Facebook, I will post periodic updates to her treatment here.
Please keep Pia, Megan and Lauren in your daily prayers.
Thank you so much! 
Pam
Isaiah 41:10  (NLT)
Don't be afraid, for I am with you.Don't be discouraged, for I am your God.I will strengthen you and help you.I will hold you up with my victorious right hand.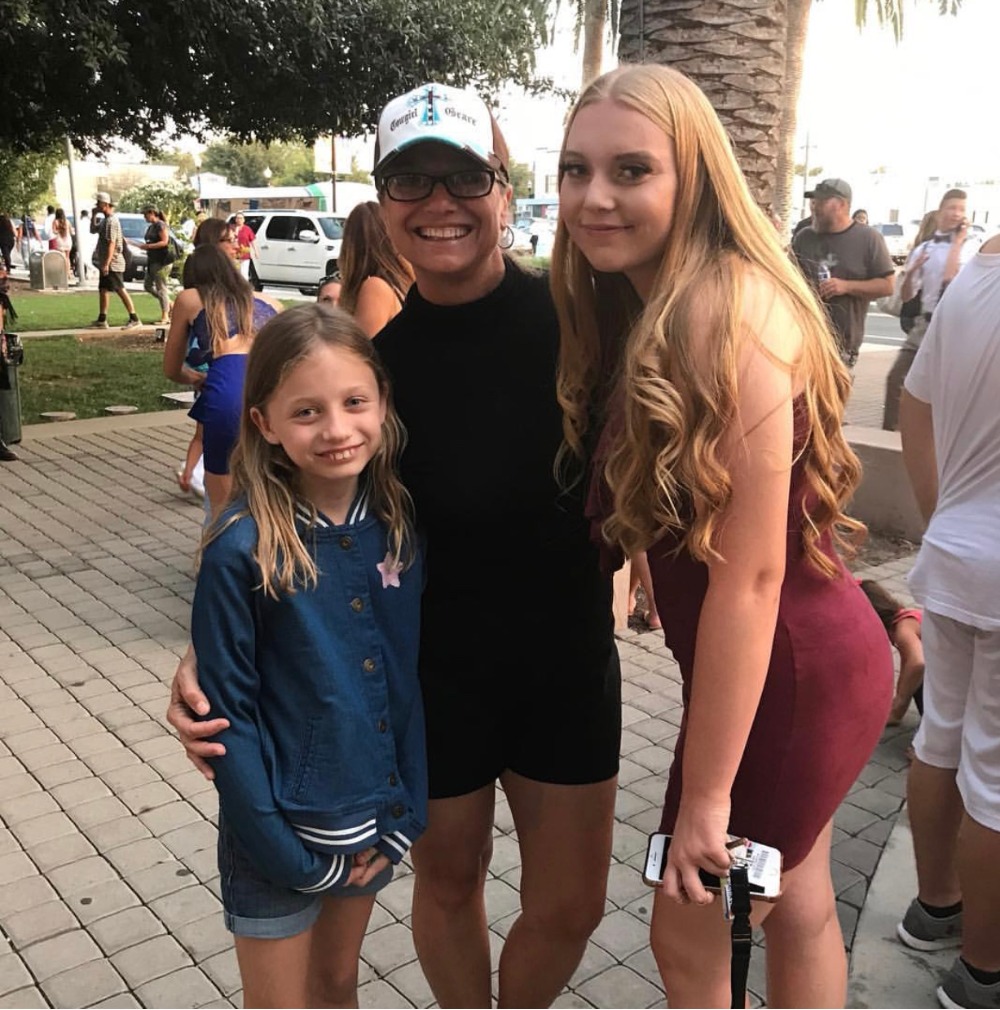 Organizer and beneficiary
Pamela Fenili
Organizer
San Mateo, CA