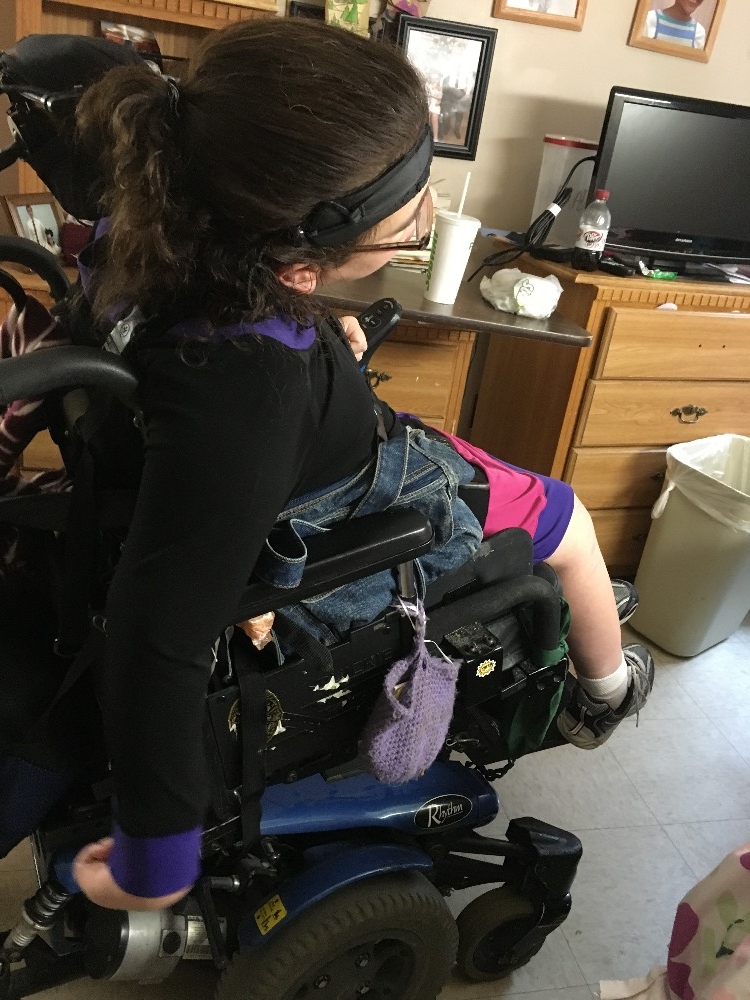 My name is Judy Bradham and I am 41 years old. When I was born I was not breathing.  It took the Doctors five minutes to get me breathing which caused me to have Cerebal Palsy.  Cerebal Palsy is a lack of oxygen to the brain.  It effects my muscles and my speech.  
I have overcome many obstacles in my life because of my parents.  They raised me to be as independent as possible.  I got treated like any other child.  I had my own chores.  I even got my butt whipped when I needed it.  
I went to regular schools.  I was an A-B student. I went to dances and was involved in after school activities.  I graduated in 1994.  I went on to college at Guilford Tech.
I have two kids, Tommy who is 18 and Kiarra who is 12. They are the light of my life.  I wasn't supposed to have kids but I have two. I call them my miracle children. 
I lived with my boyfriend. I eventually got married and then got divorced.  After that I lived on my own with Tommy.  I had some help but basically did everything on my own.
I met my second boyfriend on line. We had Kiarra 3 years later.  We broke up then I moved on my own with Kiarra.  I had a CNA come in 3 hours a day to cook meals and give me a bath. I did almost everything else on my own. I washed dishes and warmed up meals. Kiarra and I would go out into the community.  We would do our own grocery shopping. 
In 2012 my Cerebral Palsy got worse.  My neighbor found me on the floor. I could not get up. that was the scariest moment of my life. I went to Greenhaven, a nursing home.  I called it "Green-Hell".  The CNA's and the staff did not care.  In March of 2014 I moved to Heartland Living and Rehab. It's a better place to live.  The CNA's and staff really care.  
But over time my Cerebral Palsy has gotten worse.  I cannot hold my head or my body up. I wear a vest and a headband attached to my wheelchair to keep me upright. 
Now my wheelchair doesn't fit my body anymore. It's very uncomfortable. I need a new wheelchair and Medicaid will not pay for it.  The repairs on the wheelchair will be approximately $8000.00.  This only includes a new back cushion $(3560), and new seat cushion $(4100), and the labor.  A new chair would cost approximately $30,000.00.  
Because I live in a nursing home Medicaid will not cover any wheelchair costs.  If I lived on my own Medicaid would pay for a new chair every five years which they have done in the past.  
Any help you can offer in helping me either upfit my chair or purchase a new one is greatly appreciated.  Thank you from the bottom of my heart.  
Sincerely, 
Judy