Indigenous Media Coverage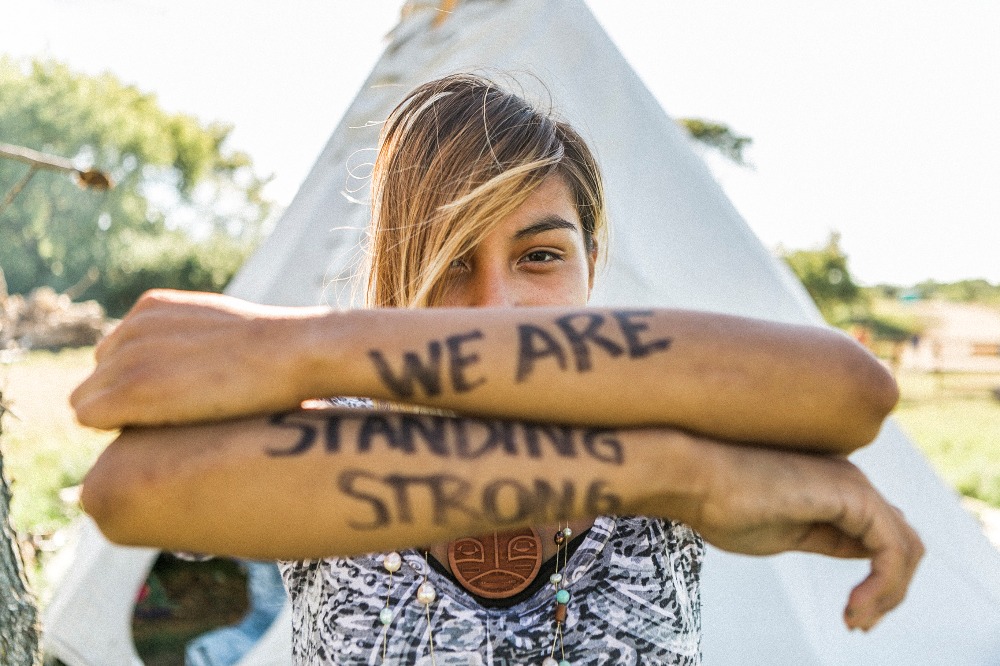 My name is Josue Rivas, I'm an indigenous photographer and film maker based in Los Angeles, CA. At the beginning of August, I was deeply moved by an urgent plea for support from friends and relatives who are showing up in solidarity with the people of the Standing Rock Sioux Tribe in North Dakota. This tribe has been fighting for months to protect their clean water from an oil pipeline that is being constructed near their sovereign land. Thousands of tribal members and allies from around the world have gathered in peaceful prayer at the multiple camps near Canonball, North Dakota to stop the construction of the Dakota Access Pipeline. This pipeline will cross through four states and carry crude oil across critical habitats, waterways, and sacred sites.
Despite numerous actions, petitions and outrage from people all over the globe, the mainstream media is still not covering this story in a way that represents and respects the native perspective. As an indigenous photojournalist and film maker, I feel it is important to let our people tell their own stories. That's why I drove 1,545 miles to connect with the water protectors of this land and report on what is happening on the ground.
As of today the videos I created for Fusion, AJ+, Buzzfeed, Upworthy, and the Indigeneous Enviromental Network, have 65,065,345 million views on Facebook all together. All these videos have been created with the intension to give a full and accurate picture of the opposition to the Dakota Access Pipeline, not just the surface stories.
The goal is to keep creating content (photos and videos) that will reflect the honesty of this prayer. These will be distributed through Indigenous Rising Media and their media allies.
The funds will be used for transporation, lodging, equipment and meals for the duration of this journey. I strongly believe that water is life and that our relatives at Standing Rock deserve solidarity and support in having their rights and treaties respected.
Thank you for your help in making this successful.
For all my relations,
Josué
Organizer and beneficiary
Josue Rivas
Organizer
Cannon Ball, ND
Dorothee Royal-Hedinger
Beneficiary