Hola, somos Sonsoles, una banda de Latin, Rock, Pop, creada en Los Angeles con miembros de distintos paises, como Estados Unidos, Mexico, España, y El Salvador. Creemos en la importancia de resaltar las cosas que nos unen y no las que nos separan. Nuestra musica refleja que añadiendo las influencias indiviuales de cada uno podemos conseguir algo mucho mas grande que cada uno por separado.
A lo largo de nuestra carrera musical nunca hemos tomado atajos. Empezamos ensayando en un garage de South Central y con nuestro trabajo llegamos a tocar Staples Center. Solo hemos contado con nuestro trabajo, estando cerca de nuestra comunidad y creciendo paso a paso hasta llegar a donde estamos.
Esta banda nos ha dado la oportunidad de apoyar las causas en las que creemos, como la igualdad para todos y todas, la lucha contra el cancer, el Sida, el apoyo a nuestra comunidad y el apoyo a nuestros amigos alli donde nos han necesitado.
Estamos muy entusiasmados porque hemos terminado de escribir 30 canciones y estamos en posición de poder grabar un gran album, aunque necesitamos tu ayuda. No estamos firmados por ninguna discografica, pero con tu donacion podremos pagar la preproducción, grabacion, mezcla y masterizacion de un nuevo album que estara en nuestras vidas para siempre.
Cada pequeña contribución significa muchisimo para nosotros. Aunque solo sea de un dólar lo apreciamos de corazon. Si eso no fuera posible, por favor comparte nuestro link y video con toda la gente que conozcas.
Si quieres ayudarnos puedes hacer una donacion, con la que puedes acceder a premios como fotos y camisetas exclusivas de la banda, shows privados o incluso puedes estar con la banda aquí en nuestro local de ensayo.
Esperamos que nos ayudes con esta causa. Muchisimas gracias por tu apoyo.
Hola, we are Sonsoles, a Latin, Rock, Pop, a band that came together in Los Angeles with members from different countries, like the US, Mexico, Spain, and El Salvador. We believe in unity and in looking at the things that we have in common. Our music reflects that by adding individual influences, we can make something much bigger than ourselves.
In our musical career we have never taken shortcuts. We started rehearsing at a garage in South Central and worked our way up to Staples Center. Playing live shows, staying close to our people, and growing step-by-step with our hard work has gotten us to where we are.
This band has given us the opportunity to support the causes that we believe in, like the fight against cancer and HIV, equality for all, supporting our communities, and being there for our friends whenever they needed us.
We are very excited because we finished writing 30 songs and we are in a position of recording a great album. Now we need your help. We are not signed to a label but with your donation we can pay for preproduction, recording, mixing, and mastering a new album that will stay with all of us forever.
Every little contribution means the whole world to us, even if you can only donate one dollar we would appreciate it. If you can't do that, please share our link and video and tell everybody to help us.
If you would like to help us you can make a donation and get access to awards like exclusive Sonsoles merchandise, private shows, or even coming and joining us at our rehearsal studio.
We hope that you will join us in this cause.
Much love and thank you for your support.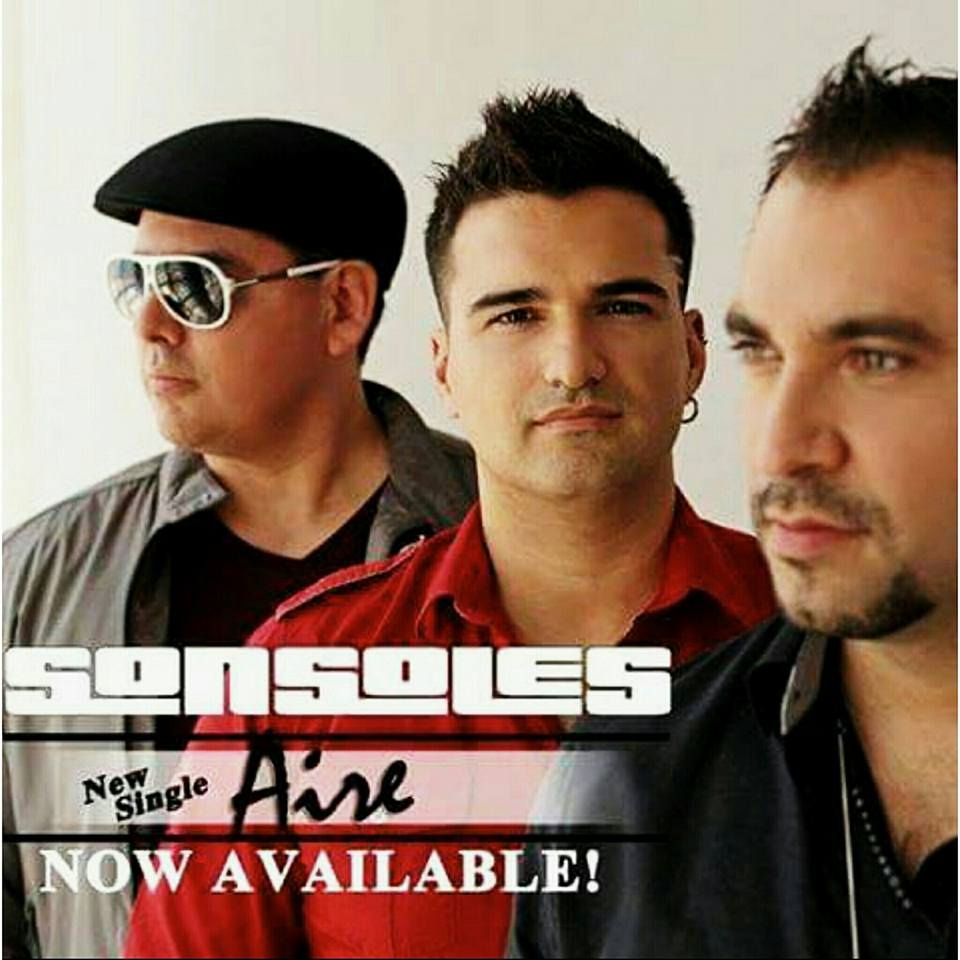 Organizer
Lonnie Moreno
Organizer
Los Angeles, CA