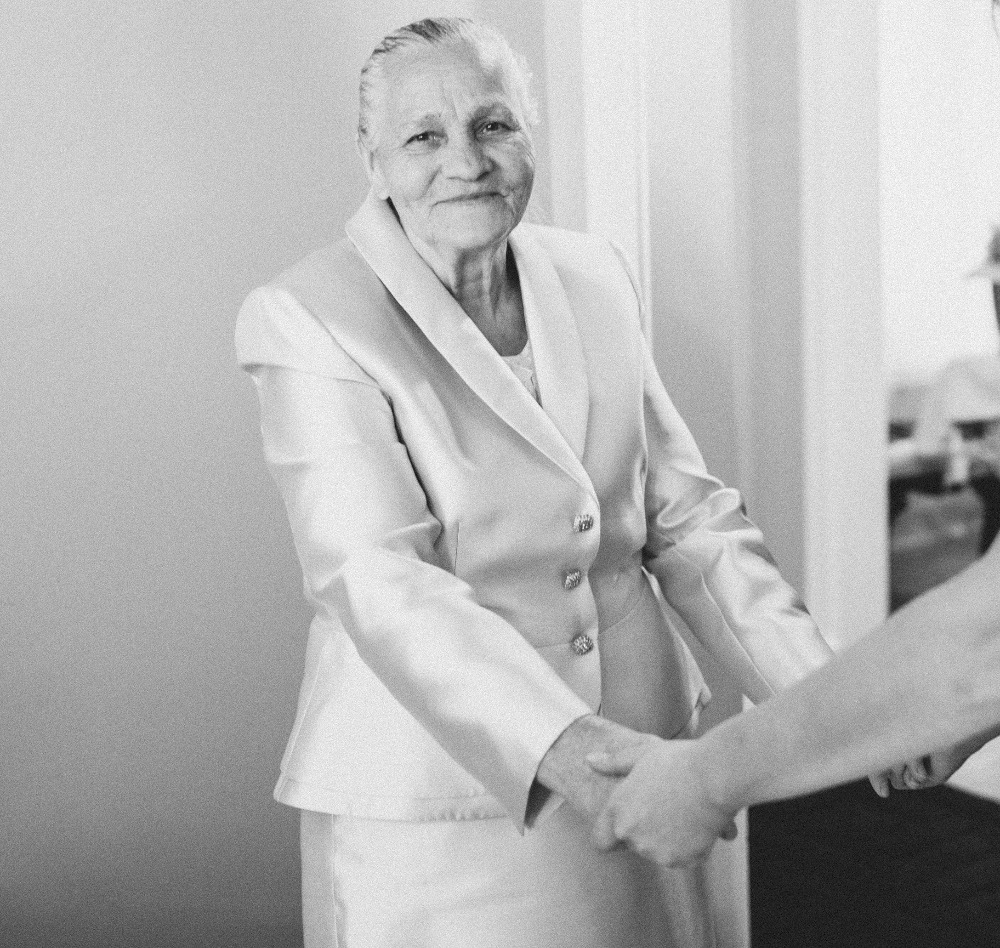 It's been more than 5 years now, and mom is cancer free. While this is to be rejoiced, and believe me, it is everyday in all of our hearts, her survival is clouded with compiled bills and debt that far surpasses mom's ability to keep up. Before her health scare which I will get into in a bit, mom was always this *independent* go and get it type of woman... and she very much still is! She worked HARD all her life. There was no labor hard enough in order for mom to provide for her ten children.

Here is a briefing of her story that goes far more than what an amazing cook she is:

Mom, a woman of faith and strength. But also a woman with so much personality. A mom of 14, grandmother of over 30, a great grandma, an aunt and Mom to many others whom have adopted her in their heart.



....oh and I should add a random fact here. With her dedication to faith she has only cut her hair ONCE in her lifetime, and it was literally a small trim imposed by a colleague. For a woman who never has worn make-up, plucked her eye brows, cut her hair, etc -- she is absolutely beautiful. Her joyous spirit radiates on her face.

Really, books should be written about her because she holds a legacy that is fascinating, hopeful and inspiring yet at times hilarious. Mom was definitely not the creative, but totally the comedienne. She is quick to crack a joke on a CTA bus with random strangers who don't know her but will laugh along with her. And while we are mentioning CTA, if you ever need directions, this woman knows the public transportation system in Chicago better than anyone else!  That is because she has NEVER driven a vehicle.  Except for that one time when Cornell (big bro) tried giving her a lesson in his large spacious Lake Forest backyard and she ended up crashing into the only tree in the yard!  
She is a nomad, constant traveler.  She knows airports like the back of her hand too! Get her in Romania, she will give you a great tour guide of that entire country too! 

She is also a tough cookie.  I often tell people, she's little, she's foreign, but she is one tough business woman and she will work you in ways you would never believe. But in her strength, is this woman who possesses pure humble compassion for those in need. She is the little old lady that sits alone on the church bench, unnoticed, but she is the woman well recognized by the unnoticed. For being such a woman of faith, she has taught me acceptance of being "different" and to pay attention to what lacks attention. To have a pure heart and pay no attention to the critics, to know your place with God, in your heart and in your faith.

Back in the old country of Romania, mom was a woman who built a home for her family literally, with her own two hands, with dad, all while being pregnant!! And it was the home that all the kids proudly grew up in.



When she migrated to the US from communist Romania with her then eight children -- she did it all alone with grandma -- while dad was in the U.S. preparing for the family's arrival.   Can you imagine, traveling to unfamiliar countries, with *eight* kids!   Though, Petru, the big bro, deserves credit here also, because he really stepped up for mom during the time that dad was gone, learning the language in Italy, and helping be a great big brother!



When she arrived in the U.S. she worked many janitorial jobs along side my dad.  They were both passionate about working hard and not taking on any financial government assistance.  They wanted to do it on their own.  So Mom became a seasoned cleaning lady at law offices in downtown Chicago.   All while dad began to slowly invest in apartment building properties.  Which eventually allowed them to build a sustainable living for the family.  A true American story, they went from nothing, in an unfamiliar place, with language barriers, to having a sustainable living for their family.  

In the midst of hard work.  Mom endured more life's hardships than most would be able to bare.  She lost four children -- two were very tragic deaths.  Fanel's death at the age of 10 which sparked mom and dad's relocation to the U.S., and Lucian's death when he was tragically murdered in the alley of our Chicago home at the age of 16.   I will never forget mom's weeping and wailing in the middle of the nights after Lucian's death. This was a very dark and hard time for our family.  That remains heavy on our hearts to this day.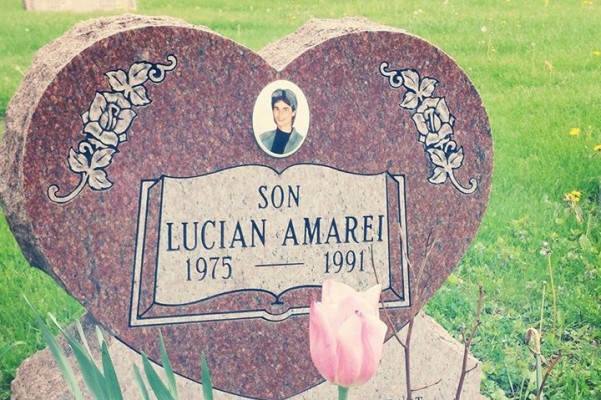 We then endured dad's declining health -- 5 strokes in his lifetime -- in which colon cancer eventually crept up and took him away 15 years ago.   During dad's decline in health,  buildings were sold  and money was no longer coming in like it used to.  Mom worked relentlessly, cleaning residential homes and then offices in the evening to keep money coming in to pay for bills.

Throughout her struggles, mom somehow mangaged to always give back.  ALWAYS.  She is constantly at nursing homes aiding the elderly.  Or sending clothes, supplies and money (that she doesn't have) to Romanian families in need.  


I recall a time when I went to visit Romania with mom.  We were set to go visit a family in need 8 hours away.  We were to bring FIVE luggage with us via train.  I was sooo mad at her during this time, because it was a massive inconvenience as you can imagine to travel with FIVE heavy and stuffed luggage on a train in unfamiliar territories.  I was pretty vocal about my disapproval with mom and begged the question, why didn't you just send money?  Mom always passionate about sending these packages to Romania, was always a hassle it felt.  It was when we arrived, safely, thank God, that I witnessed the most gracious gift my mom could have given me -- the pure joy that radiated from the people receiving her packages.  It was the first time in my life I saw such poverty.  Babies without diapers -- I didn't know that existed.  There was a purpose for lugging the large luggage around... and for the first time, I saw mom as such a selfless woman.  It was powerful.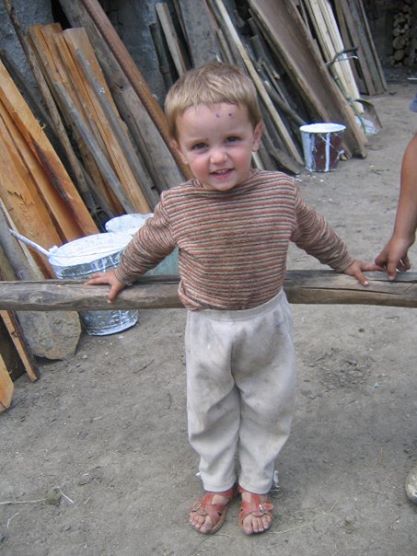 There is far more that I can describe in mom's story of selflessness and hardships she's endured... but it's her own personal health hardship she encountered that I must share.  

It was a regular Friday autumn night when I was home with Mom. She wasn't feeling well all day. She was having a hard time swallowing food, and  was eventually getting sick and not being able to hold food... when suddenly mom clasped her chest and was panting and wailing in pure agony. We rushed her to the ER to find out a day later that her esophagus had erupted, and she would have to go into an emergency life threatening surgery in order to re-attach her torn esophagus in place. This procedure we were told, was a 50% survival rate due to the inflammation post op. And many from what we were told at her age have not survived.



....it was scary for us as you can imagine.  Watching Mom in the pre op room, I have never seen fear on such a fearless woman's face, until that very unnerving moment.  It's an image, that will stick with me for a lifetime.  And it was a moment in which I looked at mom as a vulnerable human, as opposed to the ever strong independent super Mom I knew her to be... though in my heart, I knew she would beat the odds, I had faith in her.  



Her recovery was rough.  Two whole months in ICU.  We watched mom swollen faced, hooked up to more machines than one can count.  And for the first month she was on a ventilator and kept asleep.  I recall many seeing her in that state, and I can feel their lack of hope. Some believed she would see our departed loved ones soon.  I, personally, refused to believe it was her time.

But in my heart, in my prayers, I begged for her recovery.  I begged for personal reasons, but also begged for the reasons of hope.  I wanted mom to -- once again as in her life, prove people wrong.  I wanted her to show people, that with strength, with faith, you can beat the odds.  And no one can declare when it's your time, nor should people of faith be so quick to give up hope and faith.  My personal determination for her recovery, this was instilled in me from none other than Mom.  

And God listened to our prayers.  Because she not only survived, but she came back to her old joking self.  She was the most popular patient on her floor, nurses, doctors, each of them would praise how my mom helped them enjoy their respective jobs on their days of work. 

Her trail wasn't over yet though.  Upon her amazing recovery, we later found that it was cancer that caused the eruption.  Cancerous tumors that lined her esophagus and lungs.  It was so disheartening.  She survived a life threatening surgery, and here we were, fighting once again.  

And once again.  She fought it!  To this day, we pray that she has a continued bill of health.  We need our Mom!

We are sooooo beyond blessed to have been born to a mother who holds such an amazing legacy.  How lucky are we, to be able to call her "Mom"!?  



During all of this.  Mom lost her stable job of 25 years. Her previous employer had to let her go and could no longer hold her position.  This devastated Mom, the independent woman, more than anything.  

Ever since, worry and financial anxiety fills her up on a daily basis.  She has been living in month to month fear, that she will lose her home.  Being that she has nine children, we will never, ever, let mom be homeless, nor would we ever *not* take care of her and help her when we can.  But, we can only do so much as we all have our families, businesses and lives to sustain.  I often pray for financial gains just so I can wipe all my mom's debt clean.  I often beg, to just take it all away for her somehow.

Each month, she cuts it close.  She is able to pay her important bills, such as her mortgage.  But anything else, with no life savings left, are extras she simply can't afford.  

We have thought of many options for Mom.  Perhaps sell, perhaps get roommates etc.  But ultimately, her wishes and her life's determination is to cling onto the last property she owns.  She doesn't want to feel like she failed and having her last of properties gives her purpose and makes her feel that she yet again fought to succeed.  

This year on October 16th, Mom turns 70!  This is sooo HUGE for us as you can imagine, given all that she has been through.  So for her birthday this year, we really want to find a way to give back to Mom.  To gift her with a peace of mind.  To relieve that anxiety that fills her up.   So she can finally rejoice in her successes!  and to give her the opportunity to take a break from the worry.

So today, if you feel inspired by Mom, as much as she inspires us all, we ask for you to join our efforts in giving her some financial relief -- this woman deserves it more than you will ever know.  

Thank you for taking the time to read up on Mom, also known as Lucica to many.  

All the best, 

Her youngest child, Adriana, on behalf of the Amarei children.  






Organizer
#1 fundraising platform

More people start fundraisers on GoFundMe than on any other platform. Learn more

GoFundMe Guarantee

In the rare case something isn't right, we will work with you to determine if misuse occurred. Learn more

Expert advice, 24/7

Contact us with your questions and we'll answer, day or night. Learn more