So we've decided to make it official, we are getting married on March 30th, 2018!! 
Since  we've never done things the traditional way, we're mixing the order  around a bit.  We'll be going on our honeymoon first starting on March  17th, followed by a shotgun wedding at the Silver Queen in Virginia City, Nevada .   On September 23rd  (the 12th anniversary of the day we met) we will hold our big  party/reception in the Bay Area so we can all celebrate together!!   Details will follow, but please SAVE THE DATE!!! 
We  started this fundraiser instead of setting up a registry because after  11.5 years together, we have accumulated a lot of stuff...so we don't  need any more stuff!  Just a bit of quality time away from it all... 
As many of you know, we work long hours and don't get holidays off  because we are busy boarding dogs and while we love spending time with  our furry friends, it means we don't get much down time or time with our  families.  We also give a lot of our income back to the community  through foster care of homeless dogs and training for search and rescue  to help find missing and lost people.  So, taking a vacation is  typically out of the question both financially and time wise... 
We  decided to make it official next month because we already had a 2 week  vacation planned (our longest vacation together EVER!!) and it's really  hard for us to schedule/afford time off together from Derby Dogs.  So we  thought, why not tie the knot!?
Having some help from our family and friends would really help make this  a relaxing honeymoon, rather than a stressful financial time for us.         
So, if you are able and want to give us a wedding gift, this would be an awesome way to do it.  Thank  you all for all the love and support, here's some fun pics of us over  the years.  Turns out we have been camera shy for awhile ;)   New  selfies to come!!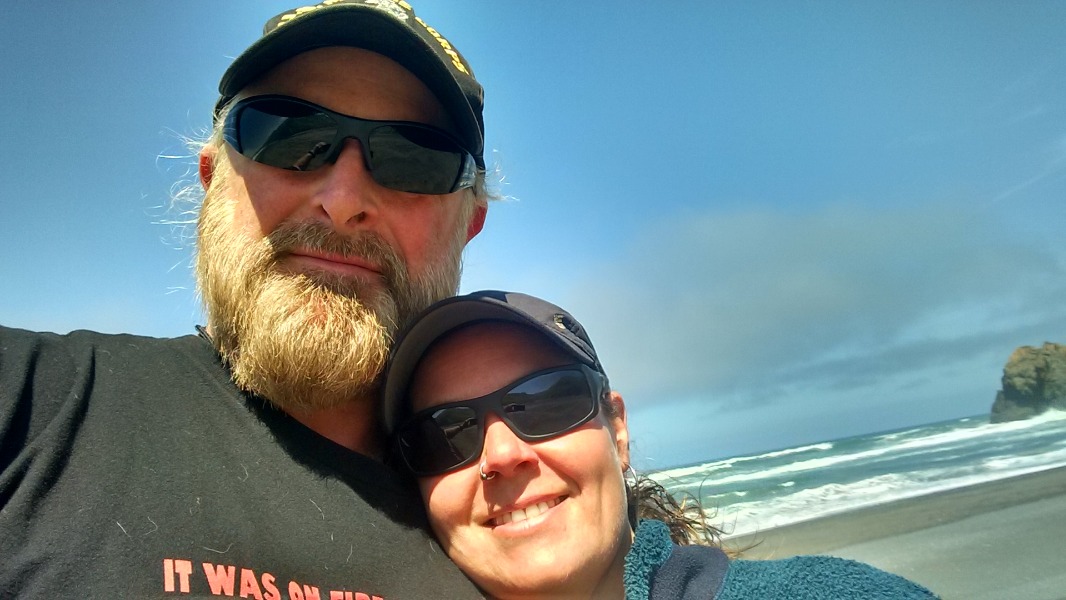 Organizer
Tanya Hurd
Organizer
Berkeley, CA