Cohen's Therapy and Autism Help
Cohen Audio Powell
is the son of Adam Powell aka 001, a musician and composer of electronic music. Cohen has been identified with being on the spectrum with Autism/ASD and ADHD. ( His official diagnosis is just Autism spectrum disorder (with anxiety being a comorbidity) and ADHD.) 
He is quite intelligent, but struggles with interpersonal relationships, behavior and knowing how to act in many situations. Cohen has been taken out of normal school rooms and has to be bussed across town to a school where they have a special "school within a school" for children with Autism. They have a good program with a good teacher/student ratio, but we are worried that he needs additional therapy.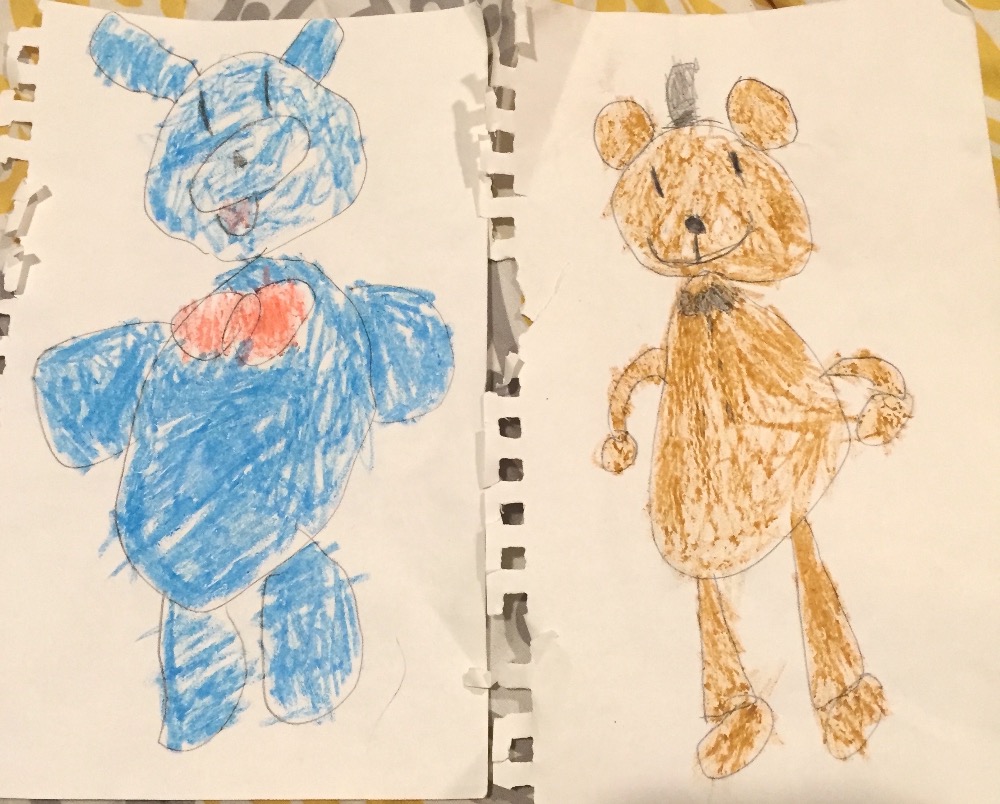 Bonnie and Freddy Fazbear by Cohen 7/5/16
In some ways, Cohen is much more intelligent than his peers. He reads like someone 5-6 years older and is talented with video games and music. But he needs help to be mainstreamed into the world around him.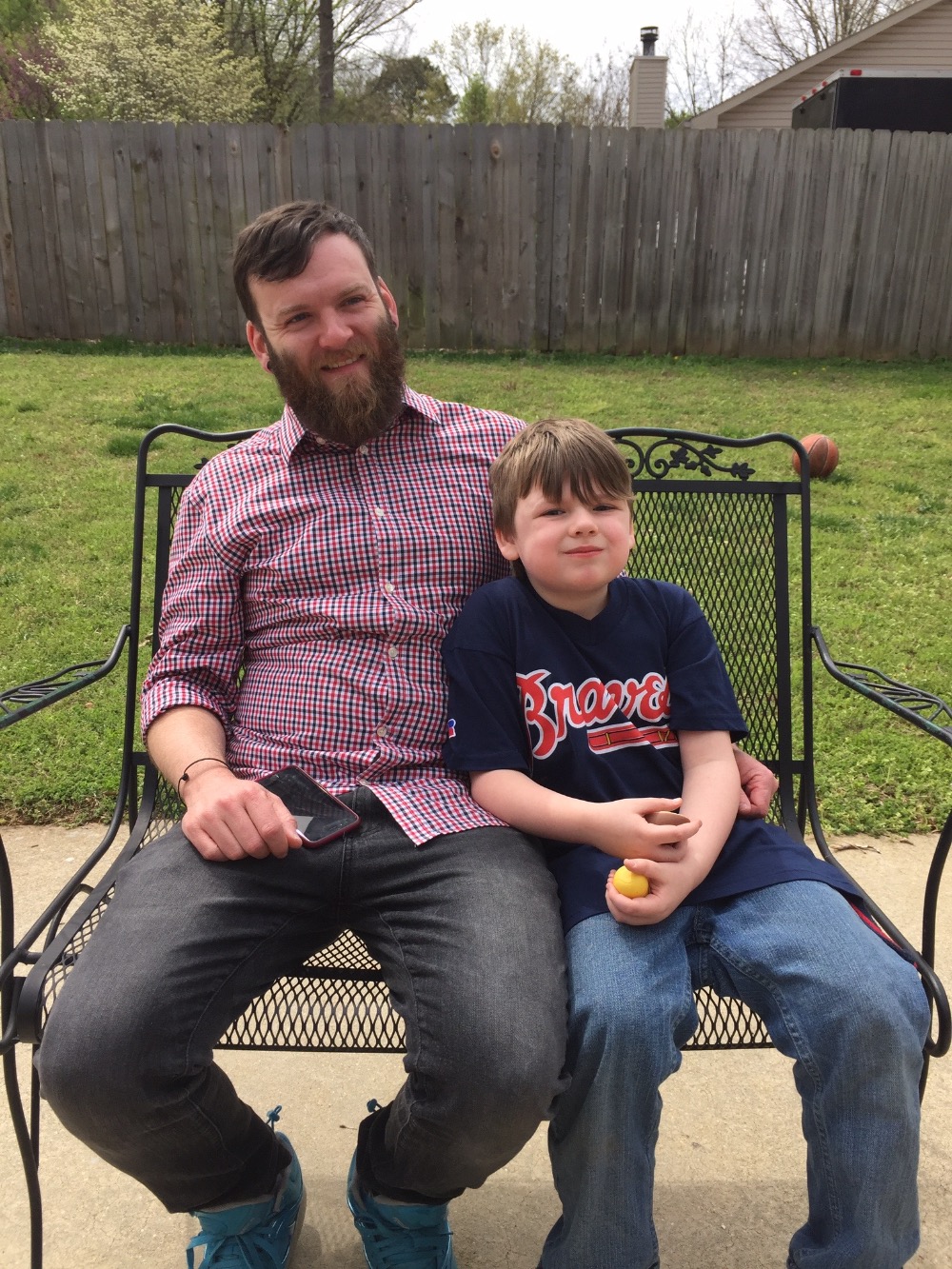 Adam Powell with his son and best buddy, Cohen.
On June 24th, Cohen's best friend and father, Adam, passed away unexpectedly.
Adam loved, loved, loved Cohen, and Cohen loved, loved, loved his daddy. As a self-employed musician, Adam had no insurance, was between jobs, and had been working on his new album that was ready to be mastered and released. We are all devastated by the events and the horrible taking of such a brilliant person too soon. But our biggest concern now, is for his son, Cohen. 
Cohen will need a lot of things following this tragic event, among them, some very serious therapy. He was already struggling and his mother is also rasing two other children, an older brother and a younger sister. Cohen is  8 years old, and is having trouble comprehending what has happened. 
We will be using the funds here to help provide for Cohen and his special needs for the future. As his grandfather, I plan to oversee the fund and make sure it is spent wisely and for things that directly help support Cohen and help him to cope with life and to get to a point where he is fully functional. 
Specialized therapy for someone with Autism/ASD will be very expensive. We are expecting rates between $100 and $200 per hour. If Cohen could see a therapist even once a week, that could be equal to $10,000 in one  year alone. And that will not include any other assistance he may need or travel to and from the therapists office. 
Cohen is one of the sweetest boys you'll ever meet. He loves video games and can tell you just about everything there is to know about Mario and Luigi, Thomas the Train, and Sonic the hedgehog. And if you want him to go on for hours, ask him about Katamari! He can pickout tunes from all the video games on a keyboard and can go to a sound page and make up a whole story using the sounds there. He's very smart, but he is not mainstream with his behavior and we are concerned that if we don't get him some therapy right away, he may retreat to a point much further back than the progress he has made.
We need the help of all those who would like to help Cohen to have a better life. We have four other grandchildren that also need assistance and are not able to take on this challenge alone. Thank you for all your support!
Everyone involved in Adam's life has expressed a concern for Cohen, but many of them are not able to help. Please help us get this fund going. If we get this amount (or more), we'll be able to setup a fund that can be partially invested so it can continue to help Cohen for many years to come. Your donation will make a difference!
Thank you, thank you, Thank you.