Aurélie Gastroschisis Fund
Hello friends.
We are a young family from Moncton, New-Brunswick who, due to unfortunate circumstances, need to be living away from home to care for our baby daughter, Aurélie who is presently in the Neonatal Intensive Care Unit in Halifax, Nova-Scotia.
On December 31st 2017, just after her mother, Nicole completed her last semester in University, baby Aurélie was born with a rare condition known as Gastroschisis, where intestines and sometimes other organs are found outside of the body in the early stages of development in the womb. So far, she has undergone one surgery to insert the intestines back into her belly, but she cannot actively digest and process food and must be fed through IV to this day. The doctors have since been running tests to see if more surgeries are required, as this is common with other babies with the same condition.
In the mean time, Aurélie's amazing mother has been with her at the hospital since her birth and I have been travelling there every Friday morning and driving back every Monday evening. Being away for 4 days of the week has been quite a challenge while running a new massage therapy practice in Moncton, especially since 1) this is our only source of income at the moment, and 2) the financial strain of travelling, food, lodgement and the unexpected in another province, for what could be a very long stay, is substantial.
We have a blog where we post updates on our daughters journey at the IWK and invite you to keep up with her recovery. Any donation will be more than appreciated in this difficult time. Please keep our baby in your thoughts and prayers as we hope we are out of the hospital in 2018.
Thank-you.
Warm Regards,
Ricki, Nicole, & Aurélie.
https://hlmgj5.wixsite.com/gastroschisisjourney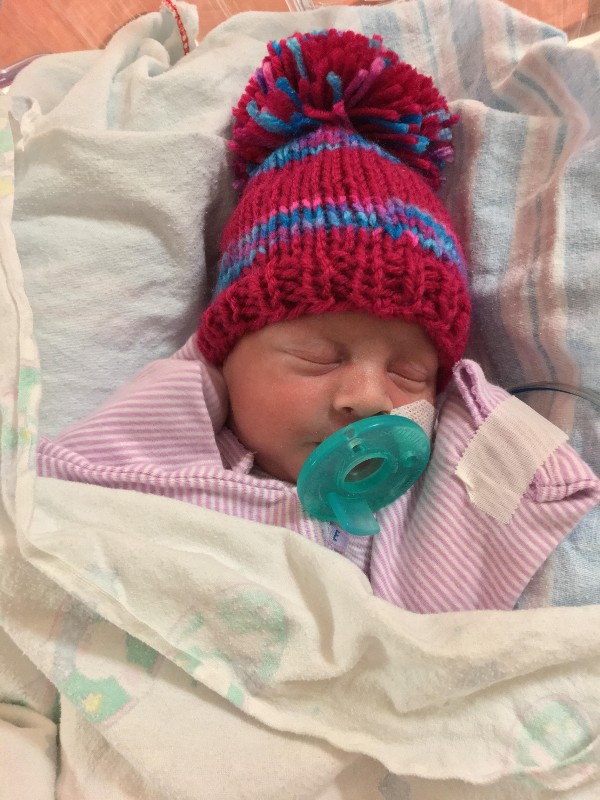 Organizer