Kelsey does the Mongol Derby
Hey there! My name is Kelsey Eliot. For those of you who don't know me, you should know I have a bit of an independent streak. I don't like to be told what to do. I'm terrible at planning and I fly by the seat of my pants. I'm a big fan of big adventures, cold beers, and I love horses.
I've been trail riding since I was about 8 and from there my passion has grown. A few years ago I took a job in Iceland for a winter and guided riding tours. I've played arena polo for the past three winters. Recently I participated in my first 25 mile endurance race, which left we wanting more. Way more.
And now...I'm going to compete in the Mongol Derby 2019.
When I applied to do this, I did so on a whim. I had seen updates on Facebook from my friends at Painted Bar Stables, cheering on local veterinarian Pam Karner as she competed in the 2018 race. Curious to know more, I checked out the
race website
. 
They got me hook, line, and sinker. Each line I read gave me chills. I decided in that moment that I HAD to do this race, and I would apply every year until my application was accepted. Mind you, I never really expected to be accepted. I thought it was a bit of a pipe dream.
So imagine my surprise when I got the call that I was accepted to participate in the upcoming Mongol Derby in August 2019—one of only about 40 people who get to participate each year.
Now, some of you may be asking, "well Kelsey, what IS the Mongol Derby?" The Mongol Derby is a 1000km (621mi) horse race through Mongolia. On semi-feral horses. With no marked trail.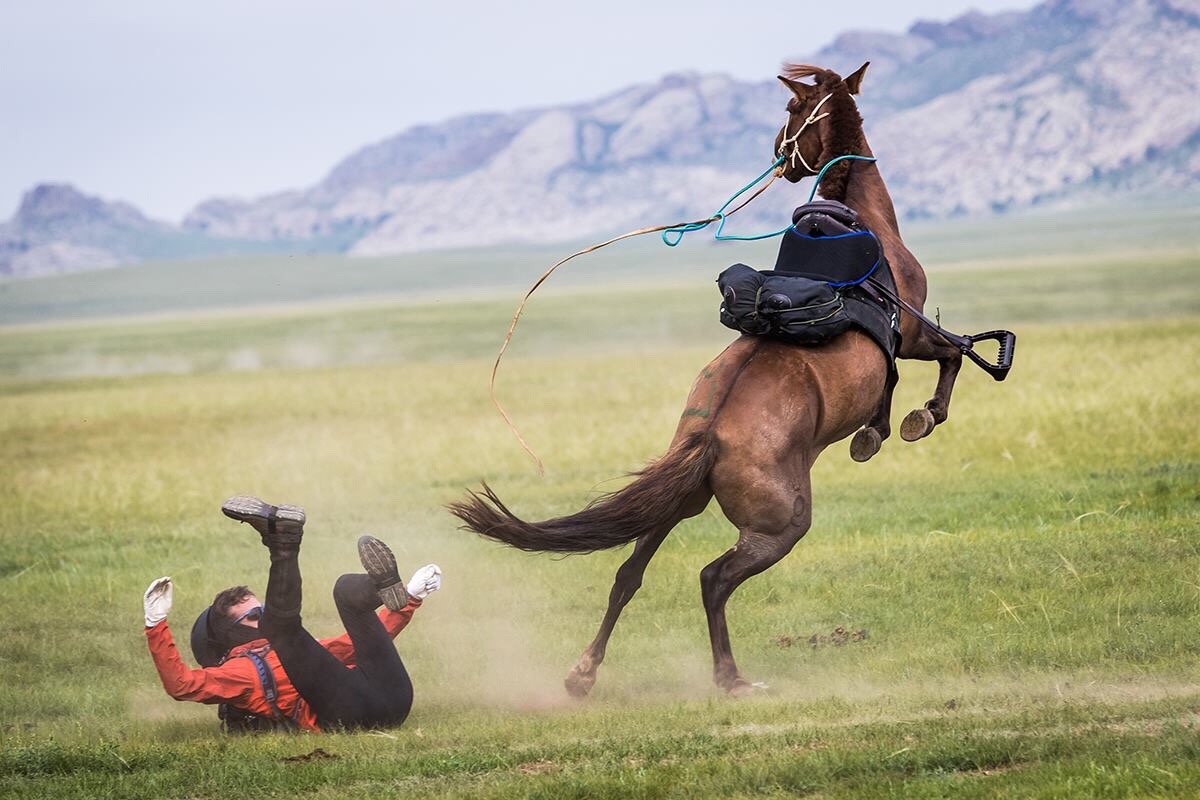 This is obviously the most ridiculous idea I've ever had. Polo and the Icelandic Winter have nothin' on this.
So, down to why I need your help: I'm actually paying to participate in this crazy, amazing, once-in-a-lifetime adventure.
I know. Like I said... this is obviously the most ridiculous idea I've ever had. 
What is the entry fee, and what does it cover?
The entry fee is $14,000, and covers a lot of important things, including horse and human medical care, a crew of nearly 200 staff to facilitate the race, a custom saddle, GPS tracking, and a few days of training. Additionally, I will need to purchase flights and gear. I've got $5,000 so far, but I need your help to make it to Mongolia!
Any funds raised in excess of my goal will be donated to Work to Ride, a Philadelphia-based program that brings polo and other equestrian sports to disadvantaged urban youth. You can learn more about their amazing program on
their website
 !
So what do you get for helping me?
Any donation: My undying gratitude & regular updates on my training and progress
$25 & Up: Above, plus a postcard from Mongolia
$100 & Up: Above, plus a Mongolian gift.
$200 & Up: Above, plus original artwork by me! 
Your support means the world to me. Thank you...let's get me to Mongolia!
Follow my path to the derby on instagram:
@kelseydoesthederby
On facebook:
Kelsey does the Derby
Organizer
Kelsey Eliot 
Organizer
Maybury Mills, NY