25 Best Charities to Donate to in the UK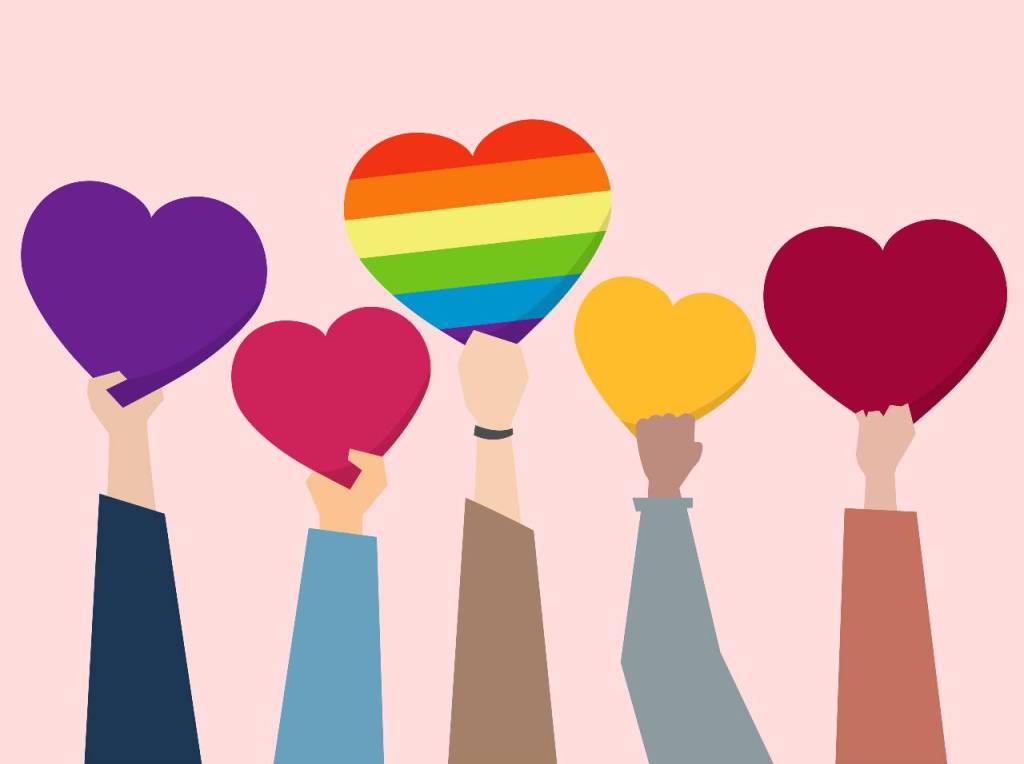 Britain is one of the most generous countries in the world when it comes to giving. We're a nation that wants to make a difference—and one of the best ways to do so in the digital era is by using crowdfunding. Whether it's a fun run, brave the shave, celebrating the memory of a lost loved one, or a birthday, one of the biggest questions people have when setting up a charity campaign is who to give to. That's where we want to help.
We've collected 25 of the most popular charities for those looking to make a difference. We chose these charities because they're well-liked, accountable, and great causes.
How to find charities
They say money can't buy you happiness—but giving some of it away just might. Research by social psychologist Liz Dunn shows spending on others makes people happier. And it's not just a grown-up thing: Studies show even toddlers feel good when they give.
Finding the right charity for you
The real question when it comes to giving isn't why, but who? Choosing a charity is a hugely personal decision. Start by thinking about the causes closest to your heart. For example, are you an animal person? Or have you experienced diseases such as dementia in your family and want to help others in the same position? Or do you want to protect the environment? To help you make a difference, we have selected 25 of the best UK charities to donate to below. Each one represents a hugely important cause.
What are the best charities to donate to in the UK
The world's largest independent cancer research charity has one aim: to reduce the number of deaths from cancer through prevention, diagnosis and treatment. Its research has saved lives, and they recently funded research that could help predict and detect kidney cancer years before people begin to show symptoms. You can get involved by volunteering or taking part in one of their many fundraising events such as a Race for Life (5 or 10k) [link to Race for Life piece] and the annual Stand Up to Cancer. Cancer Research UK also contributed £160 million to help fund the pioneering Francis Crick Institute, which studies the biology behind disease.
As the single biggest funder of cardiovascular research in the UK, the BHF pay for nearly £100 million of research annually. They are a popular choice for many GoFundMe users who are looking to support the charity's aim to help the diagnosis, treatment, and prevention of heart and circulatory diseases. The BHF say people power their life-changing research—and you can get involved today. If you're looking for inspiration to start a campaign, the charity organises a sponsored skipping challenge through schools, Jump Rope for Heart, as well as Wear Red Day and free collection of books, clothes, and more that you want to give to charity.
Cancer affects one in two Britons over their lifetime, and Macmillan looks after the needs of those affected in every sense of the word. Its goal is to improve the lives of those living with cancer in the UK through providing practical support for people affected by disease in terms of work, their finances, and their health. The charity hosts a number of notable fundraisers, including their World's Biggest Coffee Morning, and GoFundMe users have previously shaved their heads, beards and given up alcohol in aid of the charity.
Great Ormond Street Hospital, or GOSH, is a world-renowned treatment centre for children. But did you know it also has its own charity, which works to support the hospital and fund research all over the country? After merging with children's medical charity Sparks in 2017, GOSH now has the biggest fund in the UK dedicated to child health research.
Every day, around the world, children go blind from illnesses that are entirely preventable. Sightsavers is an international organisation that works with partners in more than 30 countries to try and stop this from happening. Across the world, Sightsavers say 12 million people are blind because of cataracts when an operation that costs just £30 could save their sight. Whether you fancy running the London marathon, climbing Mount Kilimanjaro, a tandem skydive, or something slightly more relaxing, you can start fundraising for them on GoFundMe today.
Did you know that two Royal National Lifeboat Institution (RNLI) crews and 19 of their boats helped to assist the evacuation of British troops during World War II at Dunkirk? The RNLI has been saving lives at sea in and around the UK since 1824, and there are hundreds of RNLI fundraising branches which support a particular station or project. It cost £176.5 million to fund their activities last year, and they're always looking for members of the public to get involved with giving. They even suggest hosting your own pirate day to raise cash.
It doesn't matter who or where you are—if you're in crisis, the British Red Cross will help you. The British Red Cross is the United Kingdom body of the International Red Cross and Red Crescent Movement. They are currently running campaigns to help refugees in Syria and refugees in Myanmar, plus an ongoing crisis fund for those in the UK. In the past, GoFundMe users have pledged to abseil down the Olympic orbit tower to help fundraise for them, and the Red Cross suggest you get involved through volunteering, donating, or organising a sponsored silence to raise money.
In Britain, 16 people end their own life every day. And every 52 seconds, someone in crisis calls the Samaritans' 24-hour phone line designed to help those feeling suicidal. As well as providing dedicated, round-the-clock support for those who need it most on the phone, the Samaritans work within communities to raise awareness of mental health issues. They are always looking for volunteers if you want to donate time, but the Samaritans encourage those looking to fundraise to get in touch and let them know about their plans.
Save the Children work in more than 50 countries around the world to fight for children's rights in some of the hardest places to be a child. They work to improve lives through education and healthcare as well as providing relief at times of crisis. Tough Mudder, an endurance event series that requires some serious preparation, is a popular choice of fundraiser promoted by the charity. But if you're looking for a slightly less rigorous challenge, you could try a 10k charity run like previous GoFundMe users.
The leading children's charity campaigns and works to protect children and prevent child abuse. They publish guides about how to keep children safe, the signs of child abuse, and have a 24-hour service to help if you're worried about a child's safety. You can support them through social events, such as galas, volunteering, getting your work to partner with the NSPCC, or traditional fundraising. The GoFundMe community has signed up to the Cardiff half marathon, entered colour runs, and held esports competitions to help do their bit.
The RSPCA is Britain's biggest animal welfare charity, and it works tirelessly to secure the safety and welfare of animals. It is the oldest and largest animal welfare organisation in the world and relies on donations from the public to make a difference. They are also looking for volunteers who can make a practical difference to the lives of animals across England and Wales. As for fundraising ideas, what about a pet photo contest or pet wash?
The official relief and development agency of 41 British and Irish churches, much of Christian Aid's fundraising work coincides with major Christian festivals such as Christmas, Lent, and Easter. The charity works globally to support sustainable development, stop poverty, support civil society, and provide disaster relief in South America, the Caribbean, Africa, and Asia, including the Middle East.
The organisation has 18,000 volunteers and more than a million members, working to promote conservation and protect birds. Much of the focus is on petitions and public awareness campaigns. Their Big Wild Sleepout, where you can spend an evening sleeping under the stars in a RSPC nature reserve to raise money for charity, comes highly recommended.
UNICEF's catchphrase, 'For Every Child In Danger', says it all: they aim to change policies and practices that are detrimental to children's rights in the UK and internationally. The organisation upholds the UN Convention on the Rights of the Child and raises funds for worldwide emergency and development work.
Marie Curie is a charity dedicated to supporting and caring for people with terminal illness as well as their families. They also run a support line to provide advice for those with terminal illnesses. You can raise money in any number of ways, from gala dinners and quizzes to bake sales and football tournaments. The organisation is a leading funder of palliative care research to find better ways of caring for people with terminal illnesses.
Whether it's preserving castles, cottages, or coastlines, the National Trust does it all. It is the largest membership organisation in the United Kingdom with more than 5 million members. The organisation works to protect the natural environment and historical heritage. If membership isn't enough for you, you can support the National Trust through dress down days, bake sales, and gift donations.
If you think of the Royal British Legion, it's likely you think of poppies. The Poppy Appeal, held annually in the weeks leading up to Remembrance Sunday, is an enormous and concerted fundraising drive. The money goes on supporting members and veterans of the British Armed Forces. If you want to support them all year round, you can get involved in one of their fundraising events in the UK and beyond. Volunteers can fundraise by taking part in the Royal British Legion's Arctic Challenge.
One of Britain's biggest dementia charities, the Alzheimer's Society helps fund groundbreaking research, support centres, advice, and campaigns to help those with dementia and their families. The Alzheimer's Society promise that every penny pledged will help them support those with dementia and their families, which may be why they are such a popular choice for GoFundMe users. Previous fundraisers include movie nights, charity skydives, and sponsored runs.
Also known as Doctors Without Borders, the UK entity of Médecins Sans Frontières (MSF) work to send medical teams where they're needed most after natural disasters and in conflict zones or epidemics. MSF are currently working in Yemen, with refugees crossing the Mediterranean sea, and with the Rohingya people.
Statistics show one in four women will lose a baby during pregnancy and childbirth. Tommy's funds vital research into miscarriage, stillbirth, and premature babies, and runs support groups to help parents who have gone through this. They also offer advice—supported by the NHS—for all pregnant women on how to have a healthy pregnancy. Popular fundraising events include the Danceathon, which is exactly what is sounds like.
Seen a Facebook friend planning to shave their hair off for sponsorship money recently? They're probably doing it in aid of the Little Princess Trust, a charity which provides real hair wigs for free to children in the UK and Ireland that have lost hair through cancer treatment. One of the best ways to get involved is to brave the shave and donate your hair yourself—like nine-year-old Mercedes did, raising £430 in the process.
Because sometimes man's best friend needs a helping hand, the Dogs Trust offers sponsoring, rehoming and advice to promote the wellbeing of dogs. They recommend getting involved by raising money through selling items on eBay, asking friends to sponsor you to stop smoking, or by going on sponsored walks and runs.
The UK's leading veterinary charity works to give free or lower cost treatment for pets who need it most. Dog shows are a popular fundraising idea, not least because the charity deals with sick animals, but more conventional tactics like hiking and biking are also options. The PDSA also award the animals' version of the Victoria Cross to animals who display their heroism on the battlefield.
One in four Britons will experience a mental health problem every year. Mind provides help to make sure anyone facing psychiatric issues doesn't have to do it alone. As well as practical support, they provide valuable advice for mentally ill people and their families. Mind also campaign to make sure doctors, local councils, and workplaces don't fail those with mental health problems.
Shelter has one basic idea at the heart of their fundraising: everyone should have a home. The charity campaigns to end homelessness and bad housing across Britain. Last year they successfully banned letting agent fees in England and Wales. If you're inspired, you can get involved today. Vertical Rush, during which runners scale London's iconic Tower 42, is an excellent and thrilling fundraising option.
Start helping your favourite cause today
Inspired? You can raise money for any charity you want using GoFundMe. The options for fundraising are limitless, from skydiving to sponsored silences to head shaving.
You can set up a page in seconds, and start fundraising immediately. The GoFundMe platform is easy to use, as well as fast – and 100% of the Gift Aid goes directly to the charity.
Our crowdfunding experts have produced fundraising resources to help you how to raise as much money for your cause as possible. We know how busy you are, which is why you can fundraise on-the-go with our app.
We're proud our service is so easy and so fun to use. And just in case you need them, our customer support operates seven days a week, across all hours.
There are so many ways to get involved to help top-rated charities – and so many reasons why GoFundMe is the best way to get involved.