Pray for Fiji
$2,808
of $10,000 goal
Raised by
28
people in 36 months
Hi, my name is Brynley King, and I have created this page to raise money for the devastation the nation of Fiji are facing with the destruction of Cyclone Winston.

Since the age of five, I have been travelling to Fiji with my stepfather who is a Banaban Islander from Rabi Island (Fiji). Half my family still residing in Rabi as well as Taveuni, Suva and Nadi. My family and I want to do as much as we can to help those in Fiji going through this terrible time and am hoping that the power of social media can help raise as much funds as possible.

100% of all proceeds will be given directly to the Fijian Red Cross to help assist families across all of Fiji devastated by this cyclone.

Please help us share this post and do what we can to help those affected by this.

Pray for Fiji x

Bryn + Stacey + Ken & the entire team at Banaban Virgin Coconut Oil.
+ Read More
Update 1
36 months ago
Share
Special Update on Cyclone Winston:

We would like to thank everyone for your kind words and prayers at this hard time for us. We have only just heard news that our families are safe on Rabi Island, they have experienced damage to homes but very importantly there are no casualties.

Ken my father is leaving the Gold Coast tomorrow for Fiji and is travelling to Suva to pick up some stranded Banabans and take them back north with him.

We have still had no contact with our farm in Southern Taveuni. The eye of the cyclone came directly to the southern part of Taveuni on the farm. Reports at this stage are looking quite bad and we are hoping that everyone on the farm is ok.

Ken is trying to rally a team of Banaban volunteers from Rabi Island to head to Taveuni to help the worst effected areas there, some villages very bad and 85-90% of homes destroyed in that area. We have attached some aerial footage of Taveuni provided by the NZ Airforce.

We are hoping to use the money raised to go directly to the villages with Ken, as he will be purchasing bulk food and canned goods to take directly to the north and very badly effected areas.

The Fijians and Banabans have proved their courage and determination and outstanding strength and resilience as a people to overcome such adversity, just like the amazing coconut tree; to survive, flourish and stand tall in the years ahead, to multiply and prosper.

Bryn xx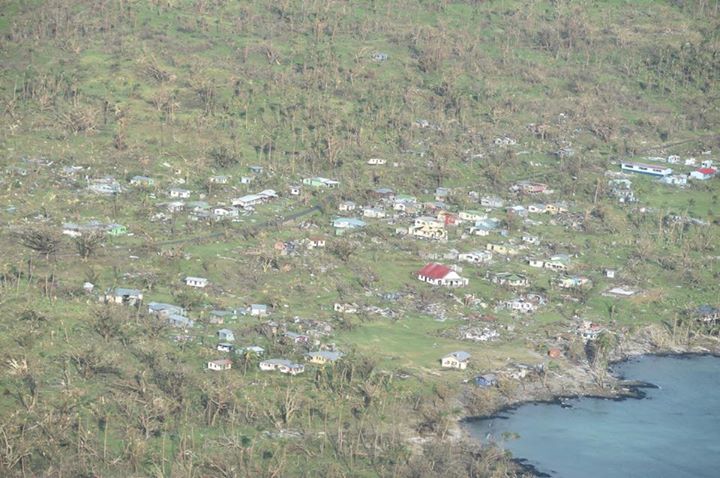 + Read More
For Ken last report from Fiji and where these funds were utilized http://www.naturepacific.com/blog/26-nature-pacific-s-ongoing-commitment-to-fiji-cyclone-to-fiji-cyclone-recovery-programme-the-rebuild
+ Read More
Ken Sigrah has been on the ground in South Taveuni since last Wednesday and through our company Nature Pacific we have already been able to purchase immediate food aid and coordinate fresh food and crops, clothing and bedding from Ken's island of Rabi just 23 km away which has miraculously avoided major damage. We have published Ken's report on the first 7 days and next week another major food drop is being planned. the main focus for food supplies will at the 3 week mark as all the damaged root cops will have rotted by then. The next major focus after food is the rebuilding and getting roofs repair ed and houses and buildings rebuilt. Today Sunday 28 Feb we have heard that international aid has finally arrived on South Taveuni. For his detailed report and photos: http://www.naturepacific.com/page/94/fiji-cyclone-recovery-efforts
+ Read More