Evin L. Fobbs Memorial& Hosp. Bills
$1,050
of $25,500 goal
Raised by
17
people in 32 months
My name is Kevin Fobbs and I am Chairman of the American Christian Civil Rights Movement . This is a tribute and a loving request for my twin brother Rev. Evin L. Fobbs who on November 21st suddenly and unexpectedly died of a massive heart attack after spending a lifetime of public and spiritual service defending, protecting and serving the defenseless.
 This charitable request is to assist the family with funeral and memorial service arrangements as well as final retirement of hospital bills.
In many ways this is a story about how God works to set the course of lives that end up serving him for the purpose of doing his will on Earth as it is done in Heaven.  Evin was more than a childhood friend, and younger by ten minutes brother.  He passionately cared about helping as if his very existence relied upon it.
In fact, it was as a City of Detroit police officer with his very life at stake, Evin, injured, got out of his patrol car which had been tossed to the side of a freeway during a tornado to help other injured pedestrians.  He did not brag about it but merely reported the details to his precinct desk Sgt and when he had healed from his injuries he was back on duty.
This is the nature of who Evin L. Fobbs is and when God called him home, he was welcoming a new warrior of the Christian faith back to the Heavenly flock.  The opportunity to assist a true warrior of truth, honor, and commitment to championing the small and forgotten, is but a small tribute to his years of hearing God's call and equally important, answering his call.
"Then I heard the voice of the Lord saying, "Whom shall I send? And who will go for us?" And I said, "Here am I. Send me!" Isaiah 6:8
For over his sixty-one years of life, first as a teen volunteer and leader and then as an adult, he kept rising to the call of service. It was his life commitment to justice for those that were often ignored or were left abandoned and helpless, that he pursed until he died suddenly of a massive heart attack.  Evin heard and answered:  "Here am I. Send me!"
Death that is sudden does not prepare one for all things and that certainly included the large and challenging costs associated with his final services. 
But God did prepare him to reach out and serve and for sixty-one years starting as a teen Evin followed the biblical lessons imparted by his parents and
he chose service as his life pathway beginning as a Southwestern High School JRROTC Lt. Colonel and Cadet Commander at a time when it was not popular in an urban city that had been rocked by the largest and deadliest riots in America. 
But Evin did not stop there.  He led by example in excelling in an organization formed to rally young people in the Detroit metro area to improve the City of Detroit. He joined Keep Detroit Beautiful Teens and became one of the best teen leaders in the organization's history and eventually he helped lead it as an adult supervisor.
What manner of man is he to place his life goal as one of service above material wealth or of fame or personal gain?  It is a man who knows that the poverty of the spirit is greater than the poverty of wealth.  Seeing seniors who were suffering economically or children whose educational achievement was being stripped away daily was why he decided to become a VISTA (Volunteer in Service to America) volunteer.  He not only helped create workable self-help solutions for residents but he also took on their burdens and helped them to see a better vision for themselves and their families. This made Evin happy.
"Where there is no vision, the people perish: but he that keeps the law, happy is he." Proverbs 29:18
Spreading the good news of self reliance and achievement through Christian directed goals may be a forgotten belief but Evin pursed it as the creator and editor of several neighborhood newspapers and newsletters.  He believed in solving challenges and he met each one with personal excellence to better his best, as an officer of the law, dedicated Michigan Parole Board Member or as a Michigan gubernatorial and presidential appointee.
He was also a person who made history by tackling a seemingly unwinnable issue when he and fellow police officers won a ground breaking historic U.S. Supreme Court case against the City of Detroit and its mayor.  Again, service and commitment to the least of those was his creed.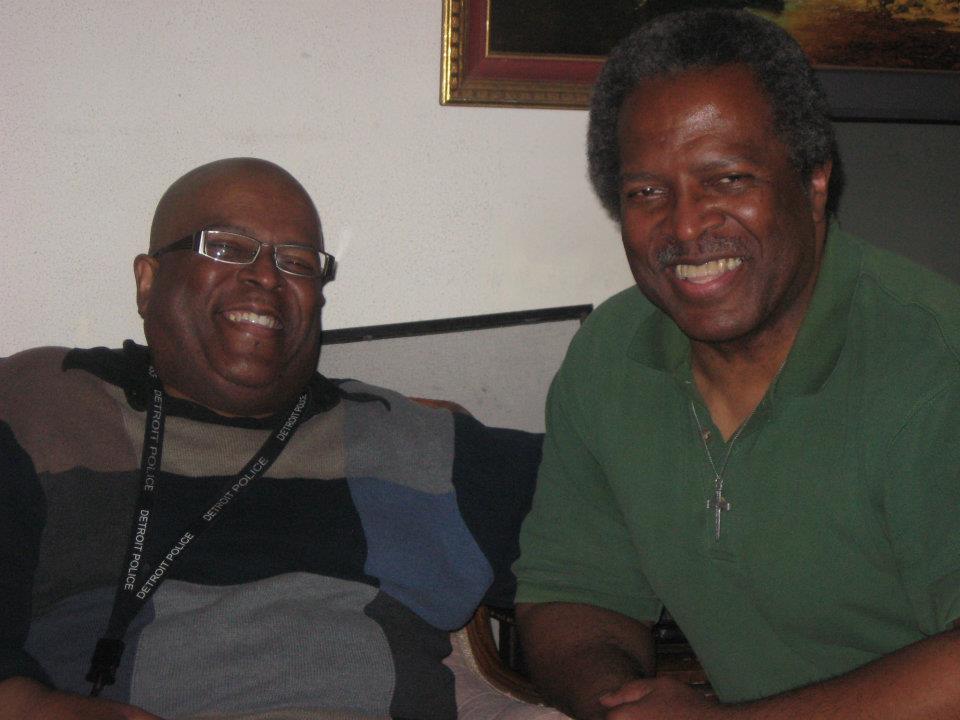 I watched Evin as others around the city, state and country did, stand up and listen, assist and when necessary fight for those who were marginalized and minimized. 
This led Evin this year to work on creating develop a program he felt would help urban juveniles, parents and families stand up for themselves by leading in their lives with Christianity.  He called it: "Urban Families Returning to God's Word."
Evin did not get the opportunity to work on his last project of service to God, but he left each of us a lot richer in spirit and love for having him a part of our lives.
His legacy and his work is still cherished and with your immediate heartfelt financial help for the family as they deal with the funeral arrangements, unexpected hospital and other financial obligations , Evin will be given the dignity and final rest with a loving God he deserves. 
"His lord said unto him, Well done, thou good and faithful servant: thou hast been faithful over a few things, I will make thee ruler over many things: enter thou into the joy of thy lord."
 Matthew 25:21
+ Read More
Update 2
32 months ago
Share
While this has been a very trying time for our family, we want to wish all of our family, friends and supporters of the Evin L.Lowery Memorial & Hospital Bills Fund a heartfelt thank you for your continued support. The love, compassion and well wishes continue to come, and they help to strengthen each and every one of us, especially over this Christmas season. Your support brings us closer to the goal. Thank you and God Bless you and your family!
+ Read More
Update 1
32 months ago
Share
God is indeed wonderful and we thank you on behalf of the family for everything you are doing to help support and share Evin's story, heroism and commitment to do God's will during his lifetime. Please take the time to say a prayer and reach out during this season of celebration to celebrate his life's work and his legacy work of "Urban Families Returning to God's Word." God Bless.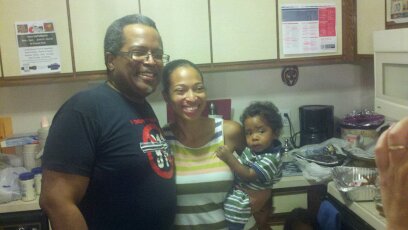 + Read More
Read a Previous Update
Be the first to leave a comment on this campaign.