Warwick Public Safety Building Fund
$1,960
of $100,000 goal
Raised by
24
people in 44 months
TV News Report: Firefighters Build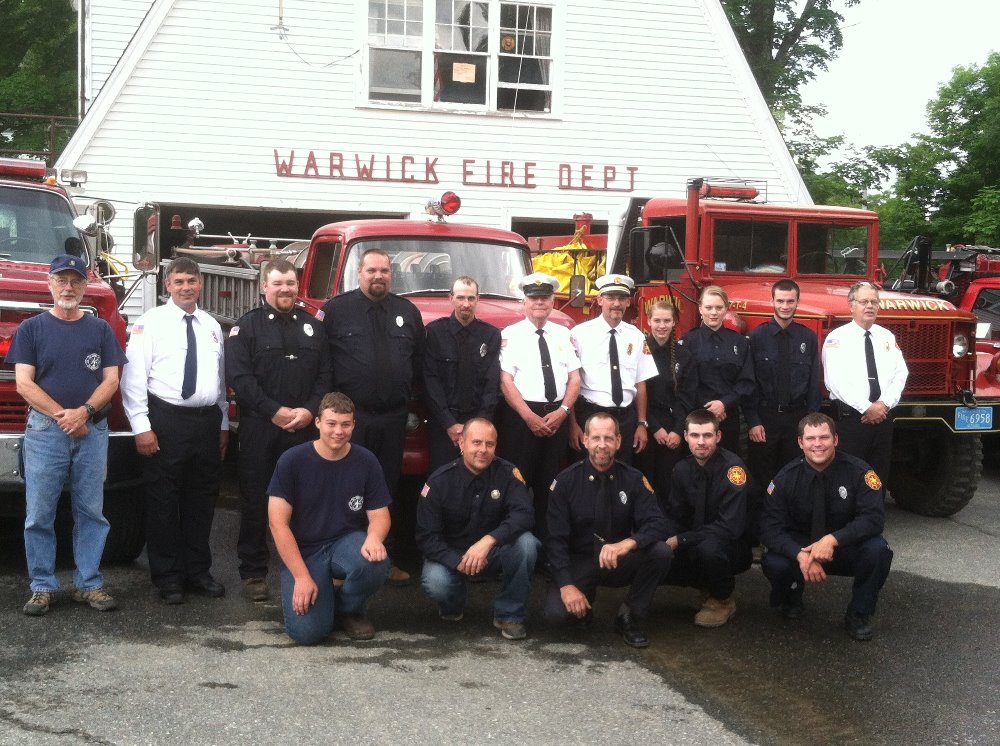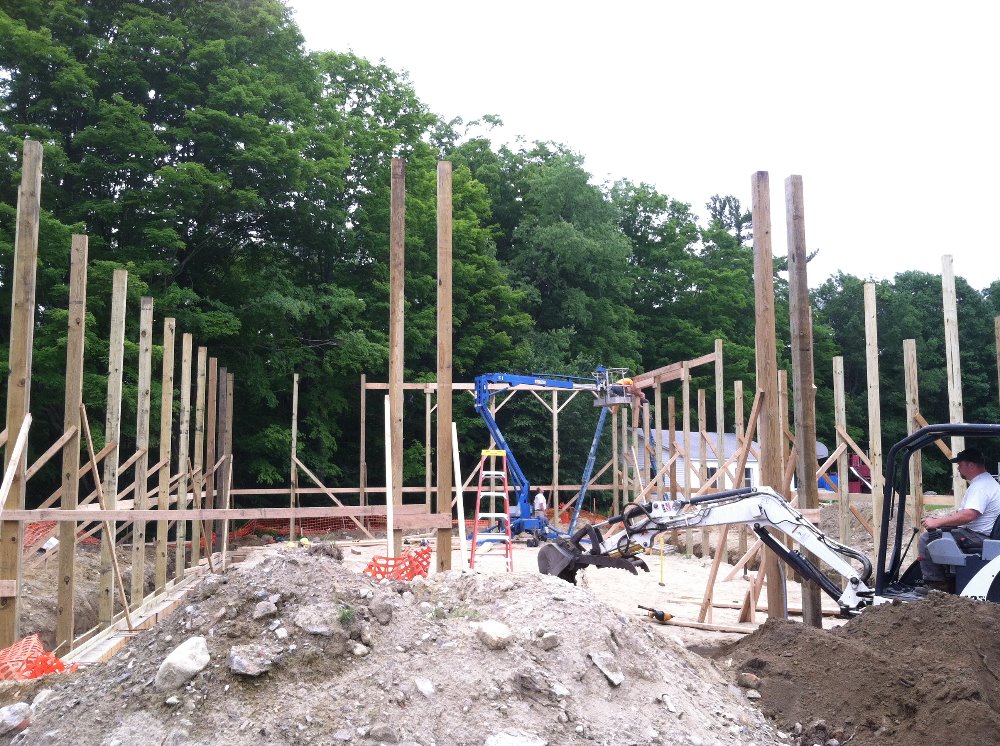 PLEASE Donate To Warwick Firemen's Association :
 Warwick Firemen's Association is the fraternal organization of firefighters and emergency responders that volunteer and train to resolve real emergencies in Warwick and surrounding towns.
We needed a new larger fire station and realized that our town's people could not afford the tax increase to have one built, so we started fundraising for a new building in the year 2000.
After 15 years of selling hotdogs and hamburgers, having spaghetti suppers and local fundraisers, we have raised $100,000- enough to begin building our new Public Safety Building
Warwick Firemen's Association has talented construction tradesmen, with connections to other tradesmen, and we are volunteering our time and tools.
We have begun construction and there's no turning back. After the first weekend work detail, we have framed up a 45 x 76 foot building with 16 foot tall sidewalls at finish-grade, and it has 3 truck bay doors framed at 12 x 14 feet high. This size building is the first phase of the Public Safety Building, and is critical for storing modern fire apparatus and supporting emergency response to Warwick and our mutual aid neighbor towns.
By the time we get this message to you, we may have the roof trusses up, or maybe even have the roof on- but Warwick Firemen's Association needs your help to finish this project.
We plan to donate the Public Safety Building to the townspeople of Warwick when it is completed, and will not ask for a single tax dollar to build it.
Warwick's current fire station was built in 1952, by the Warwick Firemen's Association, then gifted to the town. We are carrying on the tradition of our fraternal firefighters.  Similar sized buildings in other towns have cost the municipalities upwards of $3 million. Warwick could never afford it.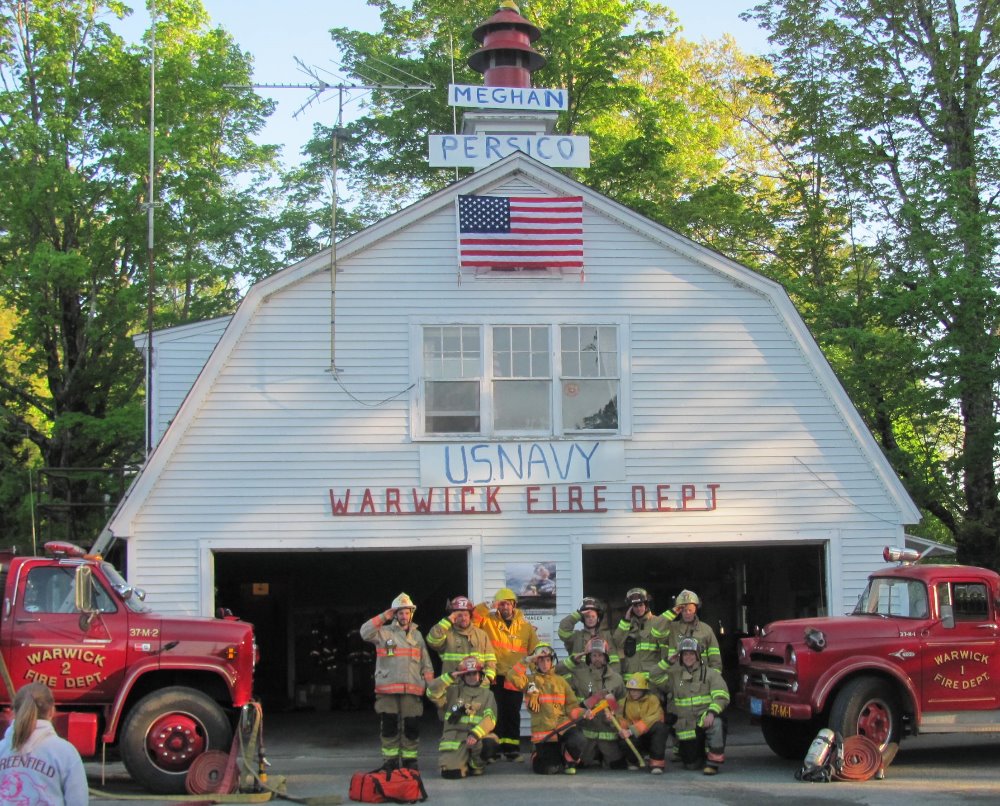 Our current station houses a small 1957 Dodge firetruck that still responds to emergencies. It barely fits into its bay. We need to house a 2800 gallon tanker and modern fire equipment to adequately respond to fires, as Warwick is a hydrant-free rural town that relies on drafting water from ponds, and through the ice in winter. It's wise to start fighting a fire with more water than we can currently house in the old station.  Warwick Firefighters are great, but without water we are set up for failure. We won't allow that- failure isn't our plan.
Warwick Firemen's Association has supported many causes- scholarships, Warwick Junior Firefighters, and quietly helped neighbors in need. We are firefighters who get up in the middle of the night to rush to your aid. We have a real record of rescues and saving people's lives, responding to accidents and injuries, and helping people who've fallen.
Our Junior Firefighter Program shows teens how to become a firefighter, and in turn, how to become a capable, confident, quality citizen. These kids inspire us, get trades, go to college, become police officers, serve their country as firefighters on aircraft carriers.  With a modern Public Safety Building, we hope to get more teens involved as Junior Firefighters.
Your support right now will go 100 percent toward our new Public Safety Building, not toward marketing or salaries or fees, like many of the charities that solicit. In fact, your money will go directly into purchasing materials. Even Jimmy Carter and Habitat For Humanity, a great cause, cannot say that.
Warwick Firemen's Association will be eternally grateful to you, for allowing our firefighters and emergency responders to move into the modern age, and to have an answer to our town's critical need for the next 50 to 100 years,  without forcing some out of their homes by taxation because of the town's need for fire protection.
We have just over $100,000 but need about $100,000 more to call it completed. Your help will get us there-  and that beats the proposed $3 million dollar alternative that would tax some out of their homes. You can be part of a better way by supporting Warwick Firemen's Association.
Warwick  is a rural hilltown in northern Massachusetts, with a disproportionate amount of elderly and fixed income residents. There are no stores, no post office, and a population of 750 people. Fire Chief Ron Gates and his officers did the math,  and couldn't even ask for a new fire truck at Town Meeting, so he found used trucks through grant programs, and Warwick Firemen's Association members repaired and refitted them. Now the Firemen's Association is building a station too. You can be a hero just by helping us complete the Public Safety Building.
+ Read More
Be the first to leave a comment on this campaign.