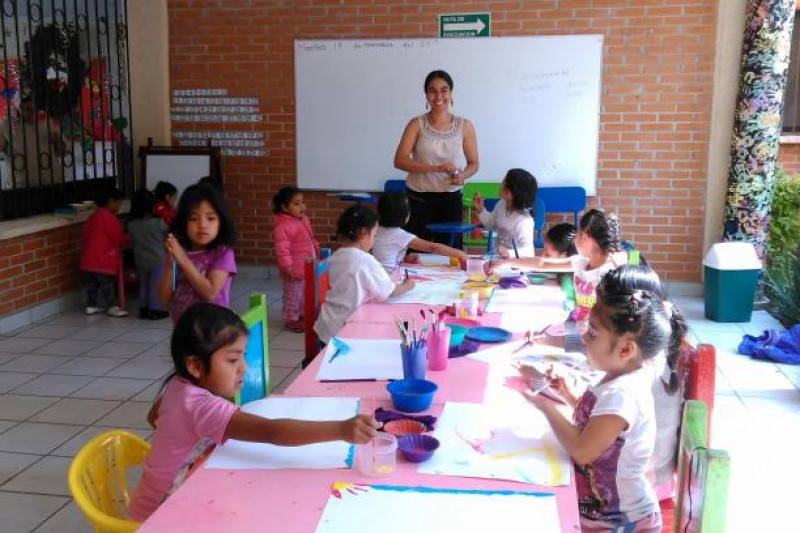 10
29
Fund Victims of Mexico's Earthquake
$935
of $10,000 goal
Raised by
10
people in 18 months
After the earthquake of Sep. 2017 in Mexico, and seeing the devastation in the communities, my sisters, other volunteers, and I started working with communities of our hometown, Morelos. We brought blankets, waters, water tanks, food, diapers, milk, tents, and more, to some of the most affected communities in Morelos. Morelos is my home town; the place where I grew up. It's known for its beautiful weather, its amazing history, indigenous culture,  Spanish schools, great food, and more.
The devastating effects of the earthquake in the area were deeply felt.  Our objective is to help alleviate some of the impact this earthquake has had in the economy of our towns and help reduce migration of workers to the U.S., at the same time that we help reduce violence, crime, unemployment, etc., which comes as a result of poverty.
Morelos has historically been a great tourist attraction where indigenous people make their living by selling their arts and crafts. Other people sell food, tours, house tourists, students,  and so on.   The earthquake has had an impact on tourism as many homes have been destroyed and the economy came to a halt for some time. The government hasn't provided enough help and corruption has made it difficult for the people in need to receive what they need to move on.
As tourism declined, people have tried to find ways to survive. Schools opened up again in January 2018, so that children continue to study.  Our fundraiser is supporting wellness programs for children and adolescents. We have offered art projects, yoga programs and are planning to offer cooking and gardening projects as well, with your support.  Our intention is for young people to continue to learn and grow and become active and productive members of society,  Our youth is the future and they rely on us to help them forge a good path for their lives.  We hope we can inspire them to grow and become conscious beings capable of transforming the world they live in.
Any contribution will help; no contribution is too small.  All donations to this fund are being handled by me and my two sisters. Your support means a lot to all of us. From our heart, thank you for your love, compassion, and support.  You will keep receiving updates on our work and progress; and I'm now ready to go to Mexico! Please see our photos and our continues updates. If you'd like to volunteer in any other way, please contact me directly. We accept volunteers.
I am in the Wellness area. I practice yoga and curanderismo.  I teach yoga and meditation at recovery centers, yoga for people with cancer, seniors, and others.  For more information about me, please visit:
www.liliaroman.com
+ Read More