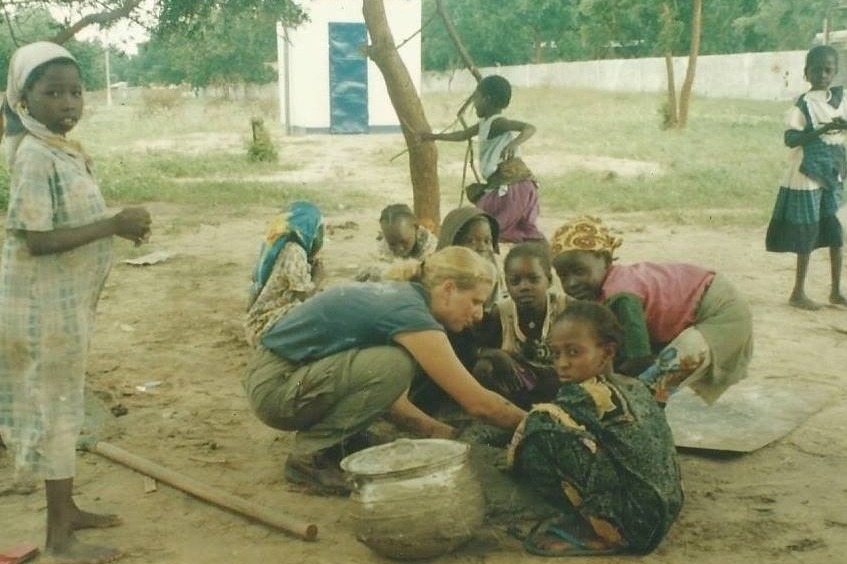 13
5
Vermont Connector
$690
of $6,000 goal
Raised by
14
people in 12 months
VT Connector – Connecting People, Place and Passion

"Volunteerism is a basic expression of human relationships. It is about people's need to participate in their societies and to feel that they matter to others."

****************************************************************************

Growing up, I spent a many a childhood days sprawled out on the floor in my grandma's bedroom, reading National Geographic.  Between those pages of wonder, discovery, travel and adventure, I innately knew that I wanted to serve as a Peace Corps Volunteer in French-speaking Africa.  I wanted to experience Africa in all of its richness, to be a change agent, and to be of service to others.

After college I fulfilled this lifelong dream when I became an agroforestry and environmental education volunteer in Sahelian Cameroon.  The experience was transformative not only for my cultural exposure, but also by instilling a profound sense of the power of community in me.  And I better understood how many people working together using their heads (intellect), hands (labor), and heart (passion) could build community, creatively problem solve, and do good.

To this day, building community and serving others are core values for me.  From first hand experience, community engagement and volunteerism has many individual benefits.  My life has been endlessly enriched by countless volunteer opportunities I've had and my communities have been positively impacted.

Volunteerism has also been shown to produce important societal benefits as well. For example, non-profits that employ volunteers can better achieve their important missions and can leverage more philanthropic and in-kind resources.  Businesses with corporate volunteer programs build community goodwill and better recruit and retain a skilled workforce. And individuals who volunteer regularly are happier, healthier and more employable. 

The ability to scale the rate of volunteerism in Vermont underscores my  Go Fund Me request.  According to the Corporation for National and Community Service Vermont ranks 8th in the nation for volunteerism and service.  Approximately one in three (33.1%) Vermonters volunteer in-state each year, yielding over 20 million hours of service collectively. This equates to over $451 million of contributed services to our communities and local non-profits.

While the rate of volunteerism in Vermont is impressive, the potential to do even more good in our communities is vast.   The ability to scale, however, is limited by  understaffed nonprofits who often lack the capacity and infrastructure to manage volunteers.  Similarly businesses rarely have a designated corporate volunteer program, so volunteer connections are underutilized.

This Go Fund Me campaign would enable me to create Vermont Connector, a small woman-owned business, that would connect people, place, and passion through a coordinated approach to community service.  The goal of this campaign is to enable me to develop a business and marketing plan, to assess the community and volunteer landscape in Vermont, to directly coordinate volunteer engagement between businesses and non-profit organizations, and to develop resources for more timely and efficient community engagement.  

Our approach is rooted in a deep understanding of the Vermont landscape and a desire to create enduring partnerships and alliances.  At its core, VT Connector amplifies business and non-profit linkages and heightens the collective impact of working together.
+ Read More