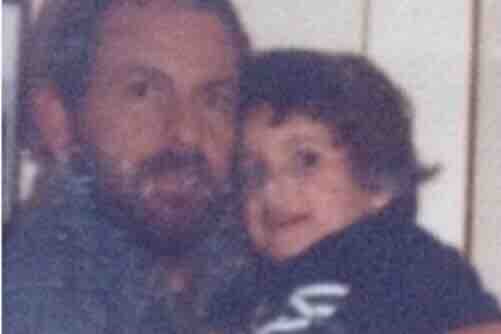 37
2
Help me say goodbye to my dad
$1,500
of $1,500 goal
Raised by
37
people in 15 months
I need help getting to Ohio to say goodbye to my father.

He called me this morning to tell me he is terminal, he only has a short time left, and asked me if I could fly out to see him one last time. 
Aside frim being completely destroyed by this news I am also freaking out because at this point I am in no financial position to take a week off work and fly to Ohio. 
I usually have emergency money but right now I just don't. 
I need money for for plane tickets, a rental car (because my dad lives in a very rural part of Ohio,) and all the other things I'll have to pay for while I'm there. 
Im guessing I'll have to talk to the hospital to make arrangements and I don't even know what else, I've never gone through this before. 
I need your help. I would be willing to trade donations for art... I don't know... 
anyways I'm planning on leaving Tuesday or Wednesday. I'm hoping I can get something together by then. 
Thank you for reading  and please hug your friends and family and tell them how much they mean to you.
-Jesi
+ Read More
Hello everyone,
I know it's been a while and I just wanted to update and thank you all from the bottom of my heart.

My father passed away on November 30 from complications from Leukemia and other things. I know it's been and week or so since it happened, but I've been having a hard time with broadcasting it. I really didint want to be approached while out and about with people bringing it up. I just can't handle that.

He fought so hard for his life, he struggled and suffered so hard because he wanted see me again before he died. Your donations made a dying man's wish and my wish come true. I got to hug him and hold his hand. I made him his favorite meal that he hadn't had since se was 16, a recipe I will now make every year in his honor. I got to take him to the doctor and on car rides to his favorite places. I got to say all the things I needed to and he did the same. My father and I didn't always have the best relationship and I am so glad we got to spend such precious time together and look into each other's eyes.

I am forever grateful for all of your help. I am so lucky I got this opportunity and I realize a lot of people don't get this chance. It's going to take me a long time to adjust to not getting his phone calls or his handmade presents in the mail.

We are planning a ceremony in the spring at a place in Ohio called Greentown, a place of historic significance to the native Americans that he fought to protect and enjoyed so much.

Thank you <3
-Jesi
+ Read More
Thank you all so much, I'm so completely overwhelmed by all of your support I can't put it into words. This means the world to me.

I just have to get my itinerary sorted out and I'll be on my way.

If you would like to send me your mailing addresses I would love to send you a hand made token of appreciation after I am back home and processing all of this.

It's really incredible to feel held by all of you at a time like this.
+ Read More
Read a Previous Update