Special Affects Films and Festival
$3,900
of $25,000 goal
Raised by
31
people in 43 months
http://UpliftingDown.com

"Special Affects" is a film series about people, families, organizations and more in the special needs community. Our dream is to create a new video each month in conjunction with short and feature documentaries and music videos. One month you may laugh, the next cry, then perhaps get angry about an injustice in the world. We want to share the countless ways in which "Special Affects" the world around us.

Filmmaker Steve Gatlin and Nationally Acclaimed Peer Mentor Michael Pritchard have worked together on numerous documentary film projects for over a decade. While the topics, people and organizations have differed wildly, one core message has always been a connection to the heart. It is from those messages of the heart that the idea for "Special Affects" was born. It is of utmost importance that positive, informative and enlightening stories about all forms of "special needs" get to be told. By telling these stories we hope they will then be shared. Through sharing, we believe we can all become kinder from the wisdom we have gained.

In the United States, special needs is a term used in clinical diagnostic and functional development to describe individuals who require assistance for disabilities that may be physical, cognitive, or psychological. For instance, the Diagnostic and Statistical Manual of Mental Disorders and the International Classification of Diseases 9th edition both give guidelines for clinical diagnosis. People with Autism, Down syndrome, dyslexia, blindness, or cystic fibrosis, for example, may be considered to have special needs.

Special Affects launched as a website in the summer of 2011 in conjunction with the birth of Gatlin's son, Adam. He and his wife learned through amniocentesis that Adam would be born with Down Syndrome, and as an experienced and passionate filmmaker it seemed only natural that the journey they were about to embark on could also be shared in hopes of enlightening and helping others along the way. Since beginning, they have created numerous short films to support the mission of Special Affects, but now it is time to take the entire project to another level.

Uplifting Down – Sharing Journeys, Enriching Lives
Do you remember the rush of emotions first felt when you found out your child was entering this world with something called Down Syndrome? How much, if any, did you know about what this would mean and how you would go about raising this little being? Were there resources readily available from the doctors who revealed the news, or were you left feeling alone and stranded on an emotional island in the middle of an information-less sea? Where did you go from there, and how? For all of the differences you may have felt about your situation along the way, the similarities you've shared with others in your same shoes are far greater than you may realize.
Sharing our individual journeys with Down Syndrome means sharing our experiences. Sharing our experiences means that we can learn from each other how to best advocate for our children when they come home from the hospital, through school life and into adulthood. Uplifting Down is real families, sharing real life, in hopes of lightening the emotional load of the next person about to embark on a similar path, because we have all been in similar shoes.
Filmmaker Steve Gatlin and Nationally Acclaimed Peer Mentor Michael Pritchard have worked together on numerous documentary film projects for over a decade. While the topics, people and organizations have differed wildly, one core message has always been a connection to the heart. It is from those messages of the heart that the idea for "Special Affects" was born. It is of utmost importance that positive, informative and enlightening stories about all forms of "special needs" get to be told. By telling these stories we hope they will then be shared. Through sharing, we believe we can all become kinder from the wisdom we have gained.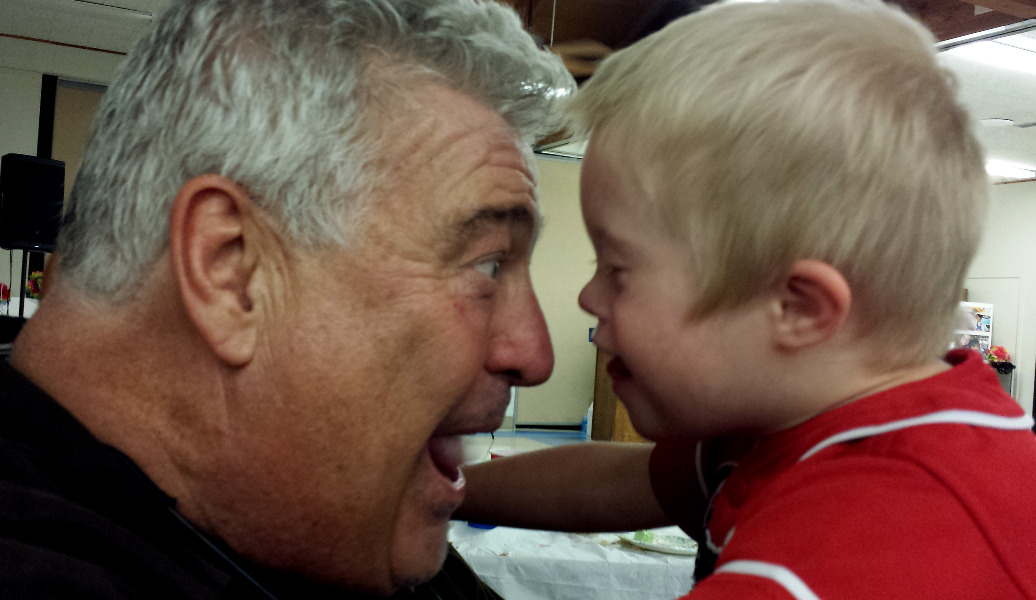 Filming officially began in June 2015 when Gatlin and his family attended the National Down Syndrome Congress Conference in Phoenix, Arizona. Over the course of three days Gatlin filmed 38 interviews with willing attendees of the largest conference about Down syndrome in North America.
One of the most compelling interviews came from Rose Mordi, founder of Down Syndrome Foundation Nigeria, as she described her daughter with Down syndrome being born 28 years ago. After being told her daughter was "a snake," and that she should "put it in the river," Rose began her own quest to educate the unknowing in her country about Down syndrome.
Gatlin was invited, and will travel with three other crew members to Nigeria to capture the story in detail this October.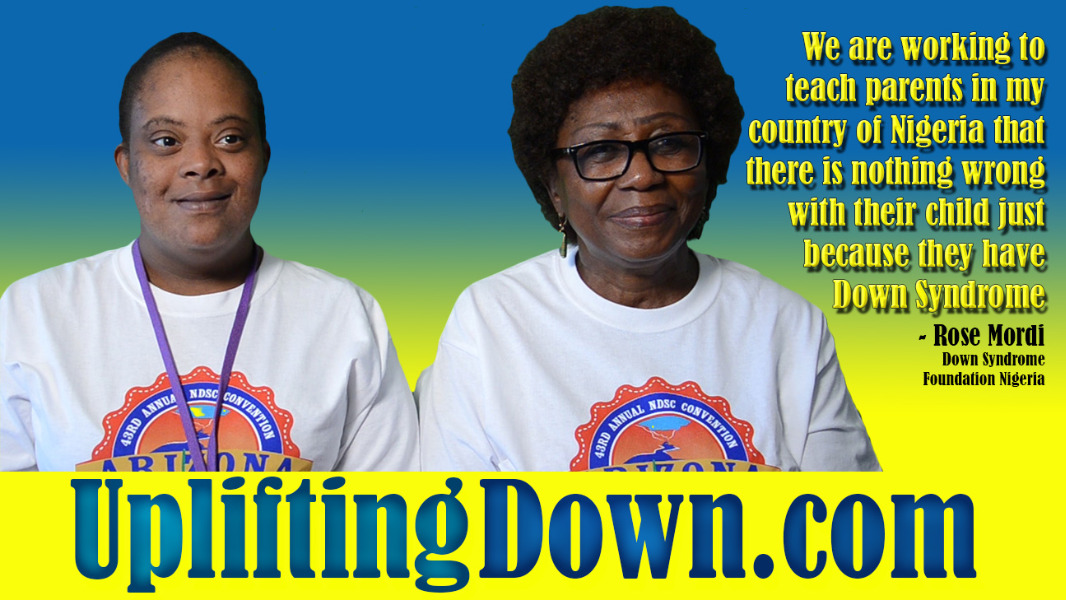 Additional plans include following up with additional interviewees from the Phoenix sessions and well as traveling to numerous countries over the next three years to create the most extensive film about Down syndrome and special needs around the globe ever conceived.
A project of this magnitude cannot happen without
YOUR
help! We are excited to have teamed up with MarinLink, Inc, a 501c3 organization to provide us with fiscal sponsorship to make this dream project a reality.
Please consider making a
tax-deductible contribution
today, and please forward this exciting project along for others to see as well!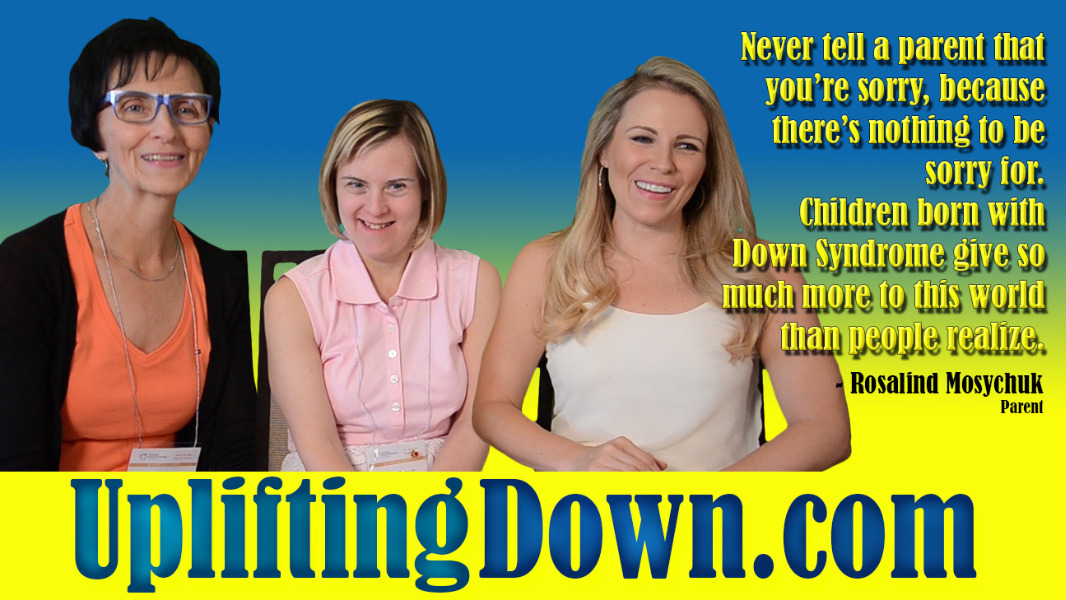 + Read More