Uganda Women's Wellness Centre Fund
$9,927
of $200,000 goal
Raised by
36
people in 41 months
Introduction
         Hello! My name is Tracey Price, and over the past 15 years I have embraced a lifestyle of fitness and wellness. In the past 5 years, I have become passionate about spreading knowledge, support and encouragement for greater wellness, especially to women. I believe when women take better care of themselves and feel better; they are more likely to find their passions, purpose and journey. Furthermore, in the past few years I have developed a love for the people and especially the women and children of Uganda. There is an elementary school in the village of Lake Bugonga in Entebbe, which educates 130 children a year for which I am currently the sole funder.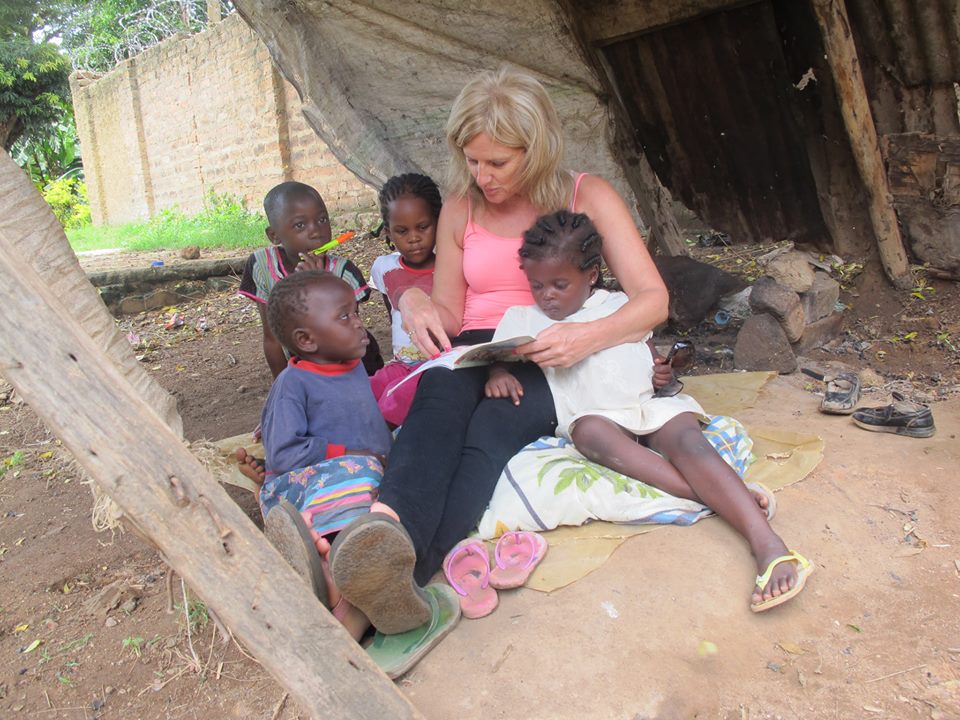 My Vision
           Our intention is that this project be within a not-for-profit organization to expose the women of this area in Uganda to some other options and alternatives to enhancing their health. In doing so, I believe the health of their immediate and extended families will be affected. The concept is to build a women's only wellness center. In many trips to this area of Uganda, I have seen the nearly complete absence of places for women to exercise, take classes and workshops in health and wellness. As a further outreach, I'd like to invite and promote programs for women with HIV/AIDS.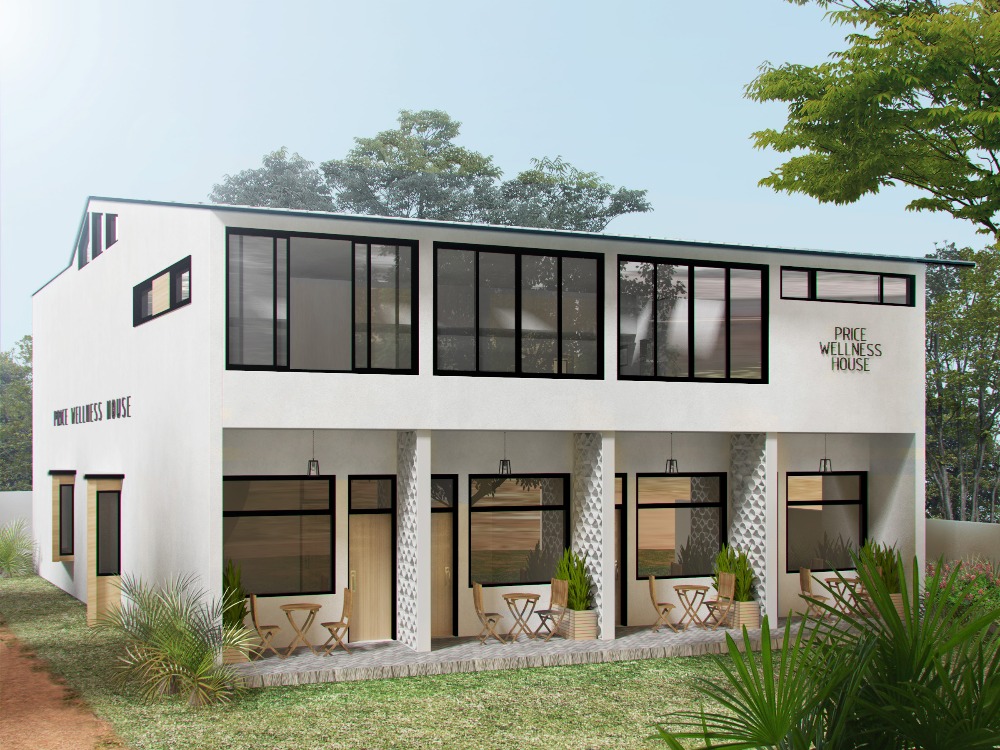 The Bricks and Mortar
            The women's wellness gathering place will generally consist of three buildings- 1) a common area or community house building; complete with a teaching kitchen, juicing/smoothies stations and adequate food storage and refrigeration with an upstairs for casual gathering, eating, tea and quiet meditation [for greater description see below]. 2) a fitness center with some aerobic and resistance exercise machines, as well as rooms for circuit, yoga, pilates type classes. Upstairs, there are meeting rooms, complete with computer connected audio visual systems; 3) a guest house building with 10 hotel style rooms, 8 for paying guest tourists and the remaining two rooms for volunteers. Between the guest house and community house building will be a central courtyard.
           A significant portion of the funds necessary to eventually make this project sustainable will come from room rental fees from the guest house. There will be 8 rooms available for rent consisting of a bed and bathroom with shower. These rooms will be attached to each other with large glass doors opening onto a center courtyard. The sales from the guest house rental will also fund the elementary school.
            Health and wellness workshops will also be held on weekly basis. Women who have reasonable disposable incomes will be charged a fee for access to the center and its workshops, which will generate additional funds. Nutrition will be a central focus of wellness education. These women will learn new ways and options to grow, prepare and cook with local foods inthe most economical way for them. They also will have access to information about fitness in the centre. Daily yoga, stretching, walking/running, weight training and meditation classes and instruction will be key to having a vibrant, collaborative and active wellness center. Those who wish to lose some weight can do so with the follow up and coaching included in our healthy weight loss programs.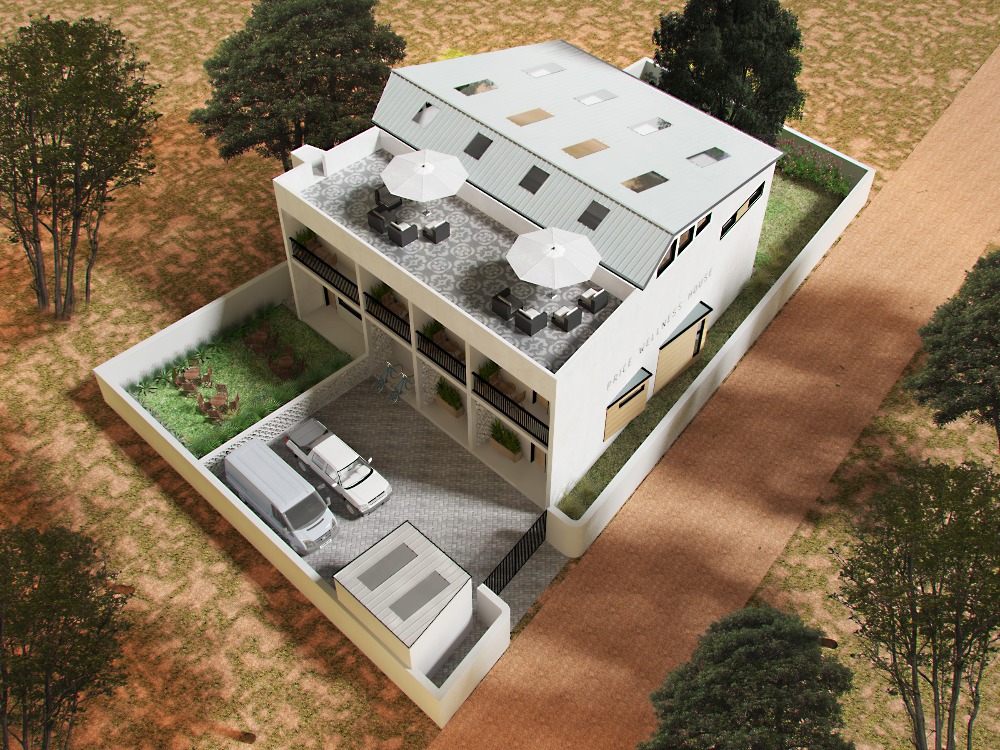 For women living with HIV/AIDS we will be offering daily and weekly classes and workshops about food preparation, cooking, safe food practices and improved nutrition. In addition having an outdoor cooking grill and oven, we envision an organic garden. Yet another way to generate some interest in funds is by having a small gift shop selling local arts. Additionally, the organization of an annual 5 and 10 km run in the village to raise funds for the elementary school and wellness centre.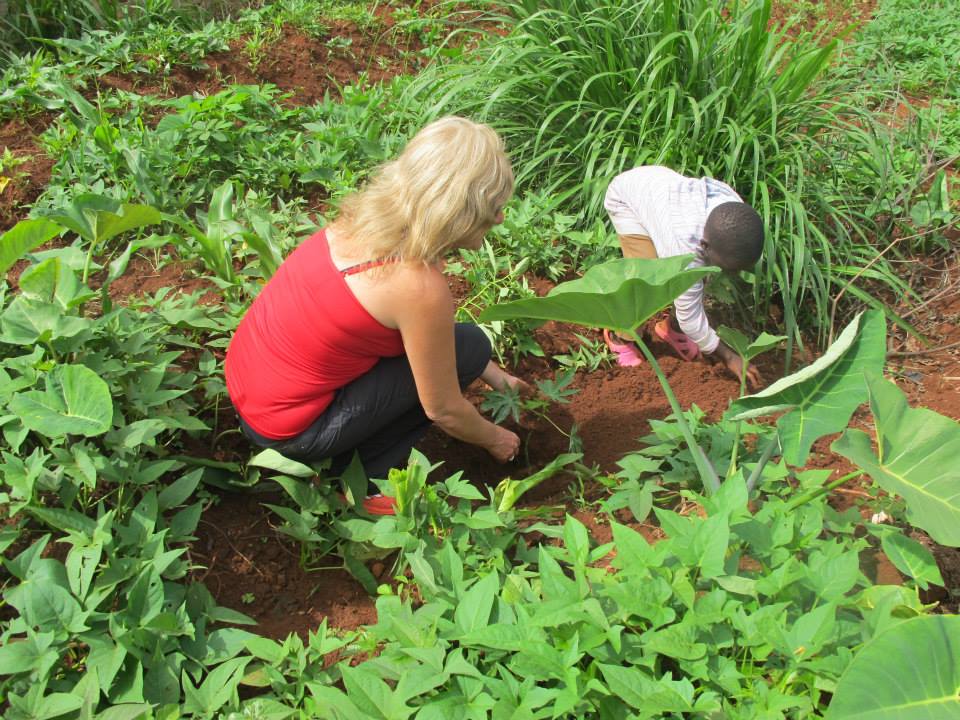 Above photos show Tracey spending the afternoon at the plot of land she purchased on her last visit to Uganda.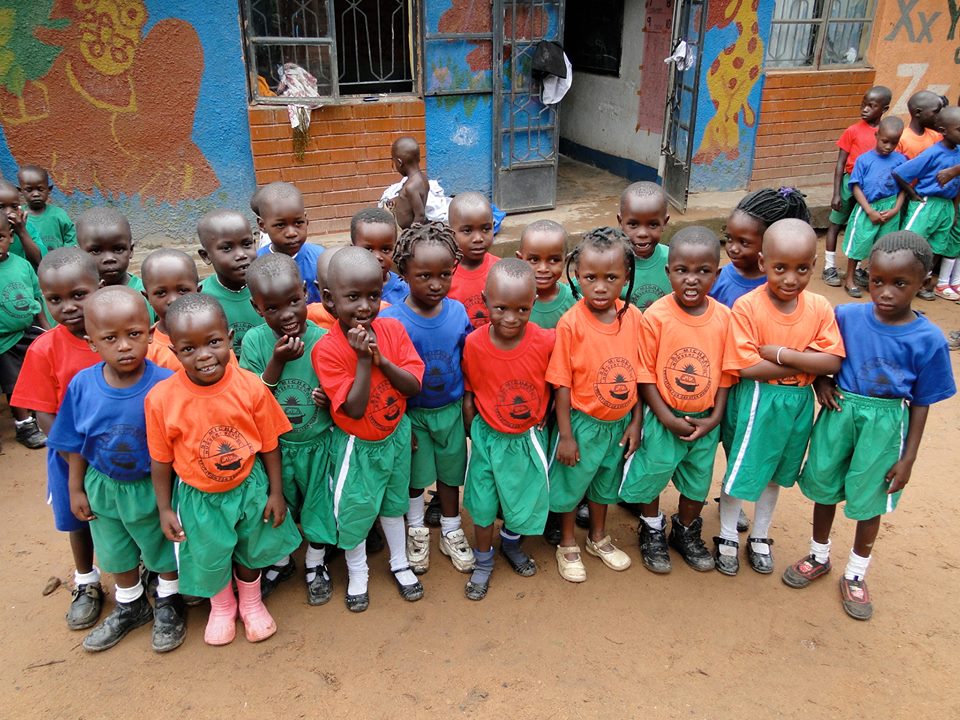 Above photos were taken at St. Michaels Elementary School in the village of Lake Bugonga in Entebbe, which educates 130 children a year.
For further information on St. Michaels Elementary School visit: 
Uganda Learns Now
 or check out the video below:
+ Read More
Tracey Price
40 months ago
Thank you to my dear friend Cecilia Kamara for sending a donation for our wellness centre.....Thank you for your kind words, you truly are a blessing to me in so many ways.....I also want to thank you for your donation to help in Sierra Leone...I have just sent some money to the village of Kateneh to pay the teacher and help out with school fees...This is so very much appreciated and I will forward on your help and support to them....All the best Cecilia....
+ Read More
Tracey Price
41 months ago
Thank you so much Almel for your donation so we can together help improve the lives of the women of Uganda..In Gratitude...
+ Read More