Syrian Refugees-The Happiness Cycle
$165
of $1,000 goal
Raised by
3
people in 45 months
My name is J.D. Harrell and I am a grad student who lives in Johnson City, Tennessee.

The fundraiser remains to simply bring awareness to the Syrian refugee crisis and accept donations. It was originally set up to help fund my friends' trip to perform for Syrian refugee children in southeastern Turkey. Learn about the Syrian refugee crisis and see photos and video of Bulut and Cihan's trip below.

Donate to help Syrian refugees:
100% that is donated here will be given to the UN Refugee Agency (UNHCR). Feel free to donate directly to UNHCR as well. Also, check out the crowdfunding campaign set up by The White House. .

My story: 
The war in Syria became more personal when I traveled to Istanbul to visit my sister in July 2013. I became friends with a young Syrian guy from a Damascus suburb who was staying on an American girl's couch... the war started before he was able to finish high school. I witnessed firsthand what was soon to become a worldwide crisis.

Who are my performer friends and how do I know them?
While visiting my sister Pam, a kindergarten teacher in Istanbul, I met Turkish guys Bulut Şahin and Cihan Ilhanli at Maçka Park (photos here ) where they organized a 'Slackline Istanbul'  meeting. They are volunteer circus performers and had the opportunity to perform at Suruç refugee camp twice in the past year. 

Suruç is a short drive from the Syrian town of Kobane that was besieged by ISIS in September 2014.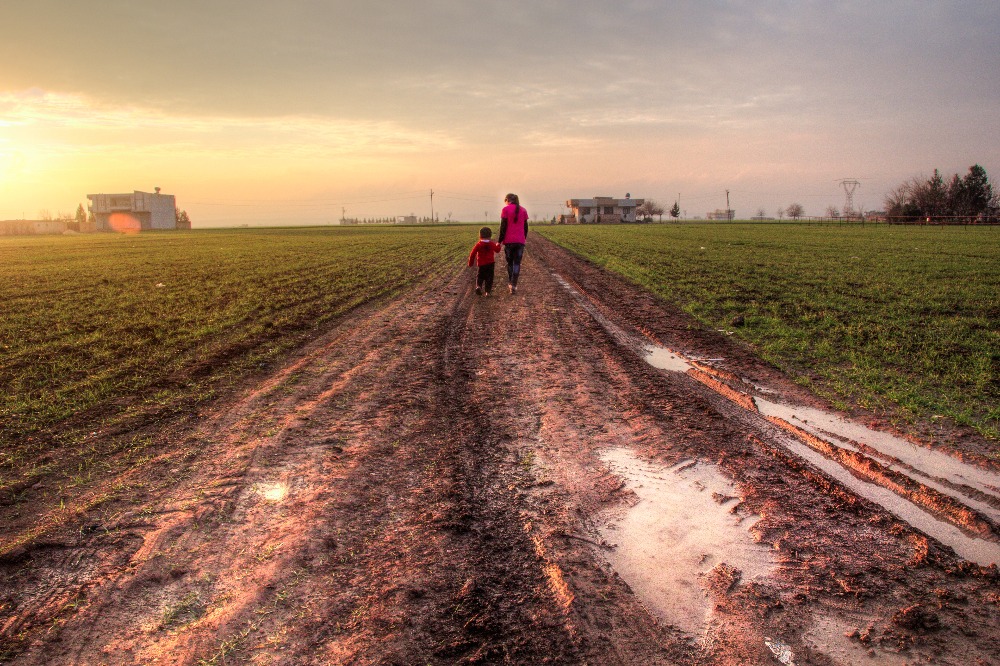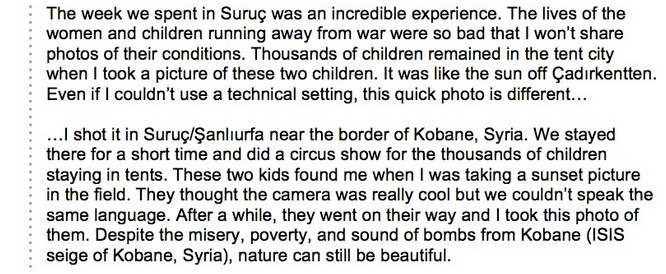 Bulut's film: "The Happiness Cycle"

How URGENT is the situation for Syrian refugee families and their children? The United Nations is pleading for the world to help. 

Millions of Syrian civilians have no home to return to and the war does not appear to be ending any time soon, unfortunately.

Mental health needs of refugee children and their parents are also tremendously important. 
CBC: Syrian children in refugee camps struggle with mental scars of war

Psychological toll of the Syrian refugee crisis

Mental health needs of refugee children

Humanitarian crisis for Syrian refugees
 1000 miles from Istanbul to Batman: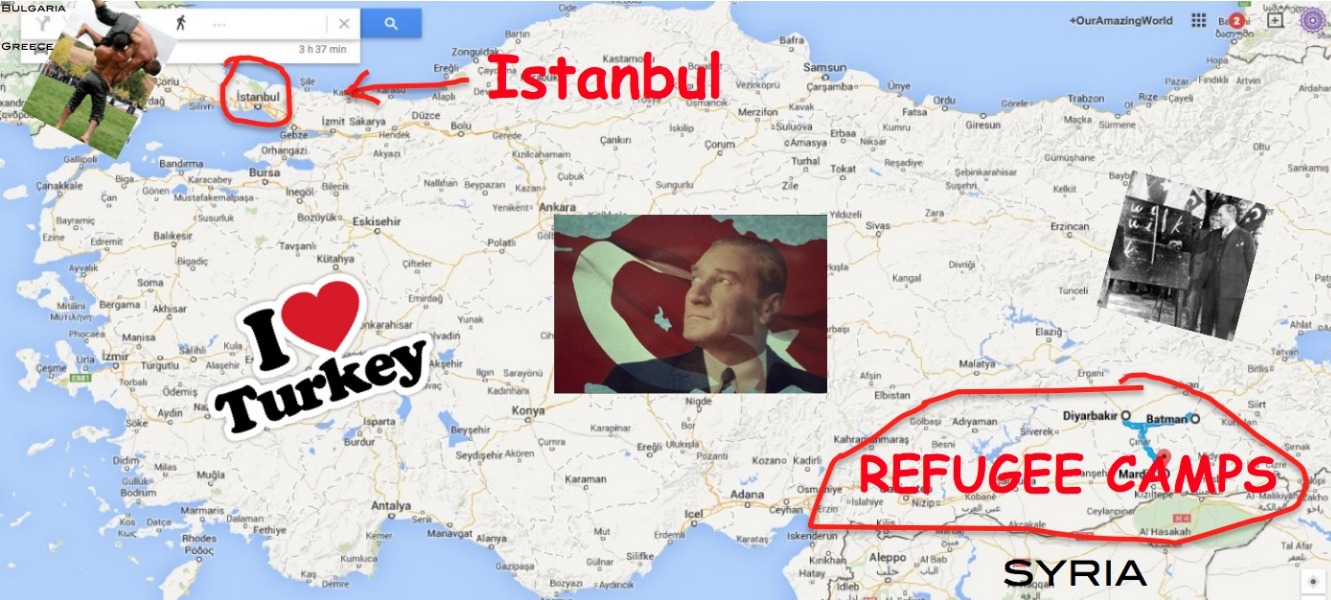 Kindness, understanding, and social connection will always be the cornerstone of humanity.

These guys better our world by bringing people of different backgrounds together in their community and raising awareness about the millions of refugees that now call Turkey and many other countries in the world their home.
The tent where they slept during the trip:



Here is Cihan having fun with the kids. Scroll down to see what he made for the kids at his woodworking shop.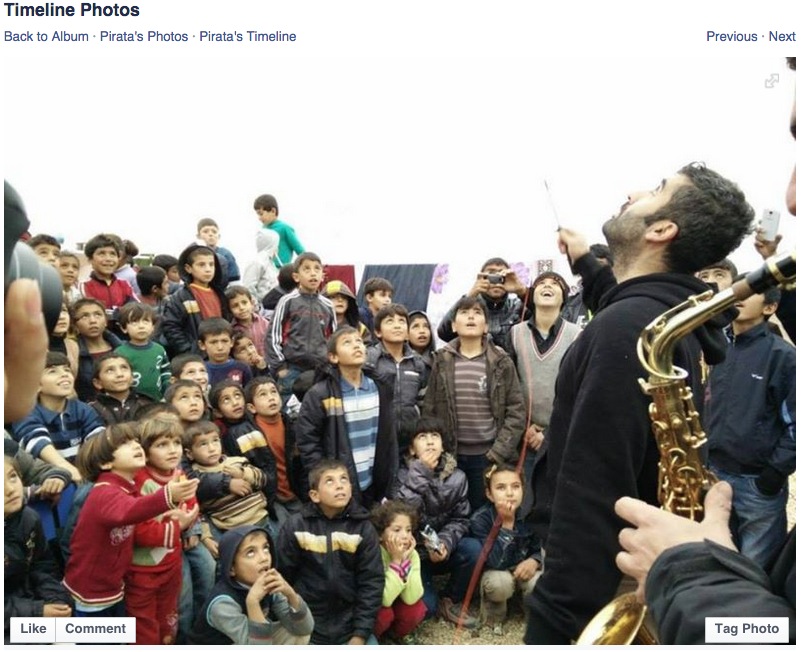 Screencaps from The Happiness Cycle:

On September 19, 2014, 50,000 people moved to Suruç to escape war. . .

. . . 30,000 were children.

. . . the music starts and you hear the sound of wheels rush by . . .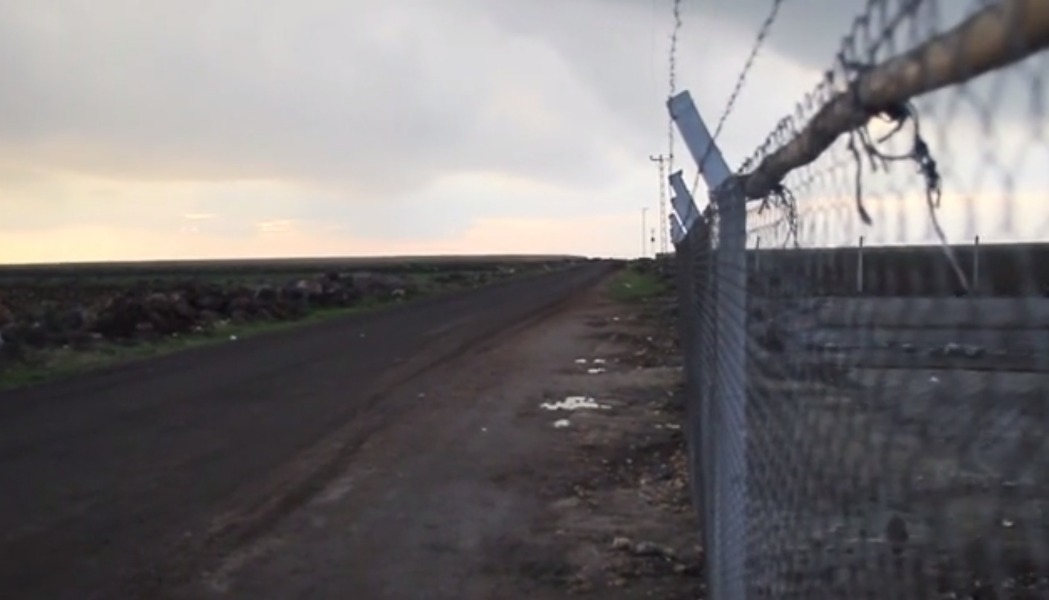 . . . actually, 1 wheel . . .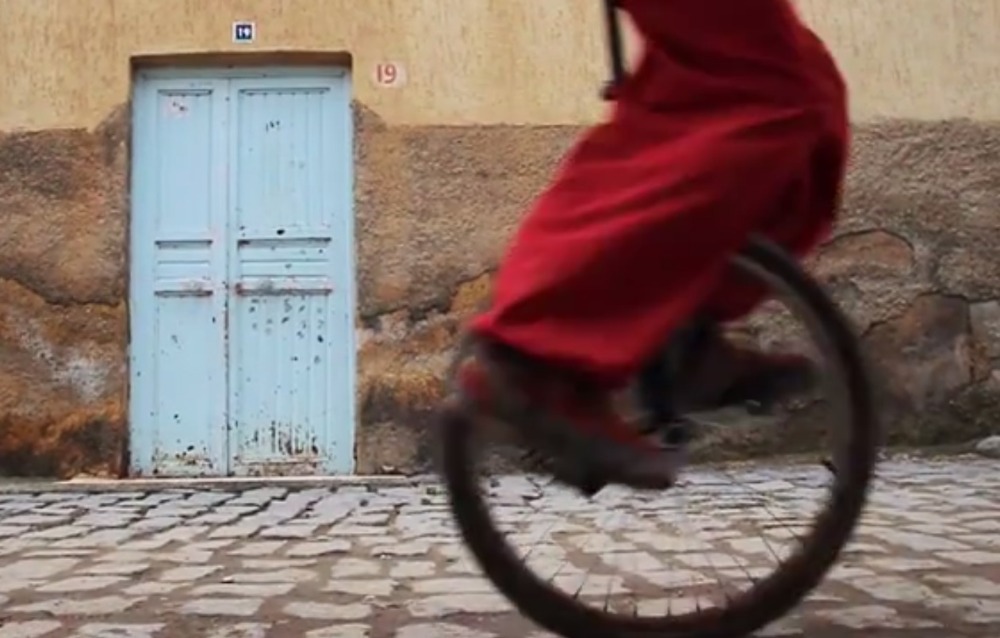 Children turn around in astonishment . . .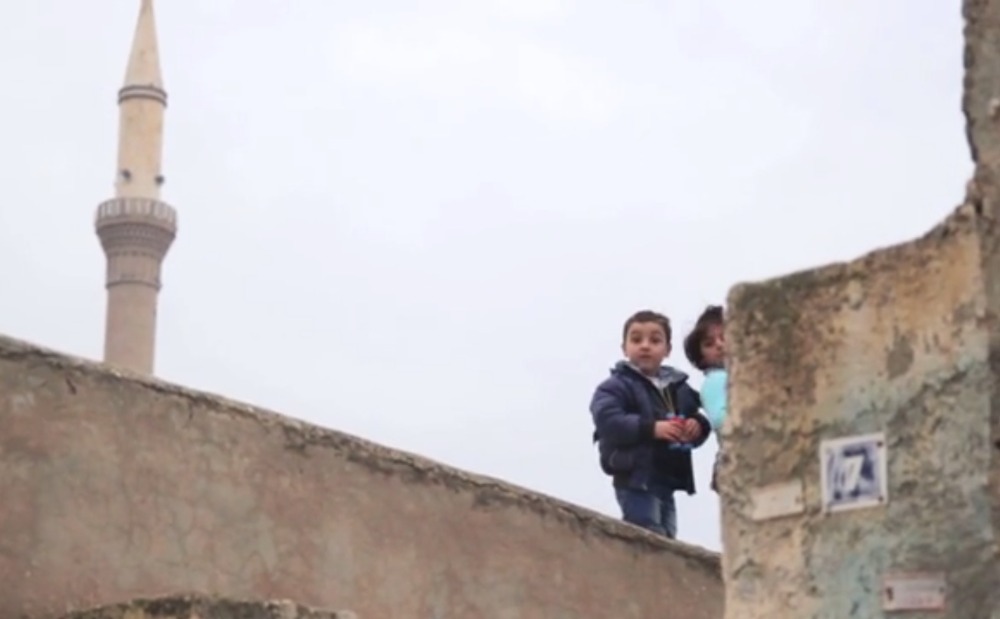 Who is it????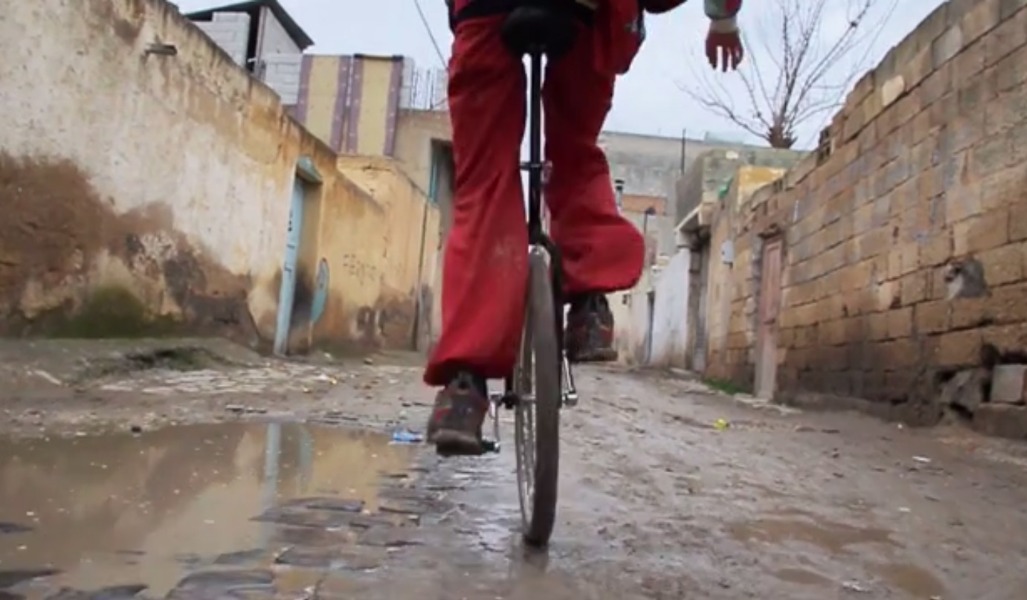 Every child runs to see . . .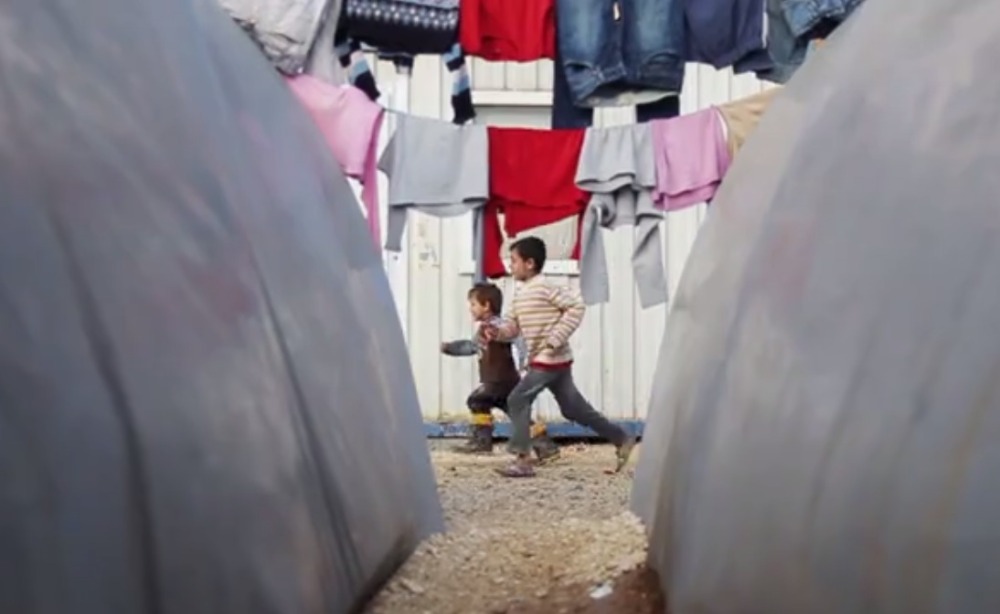 It's Neco on the Happiness Cycle!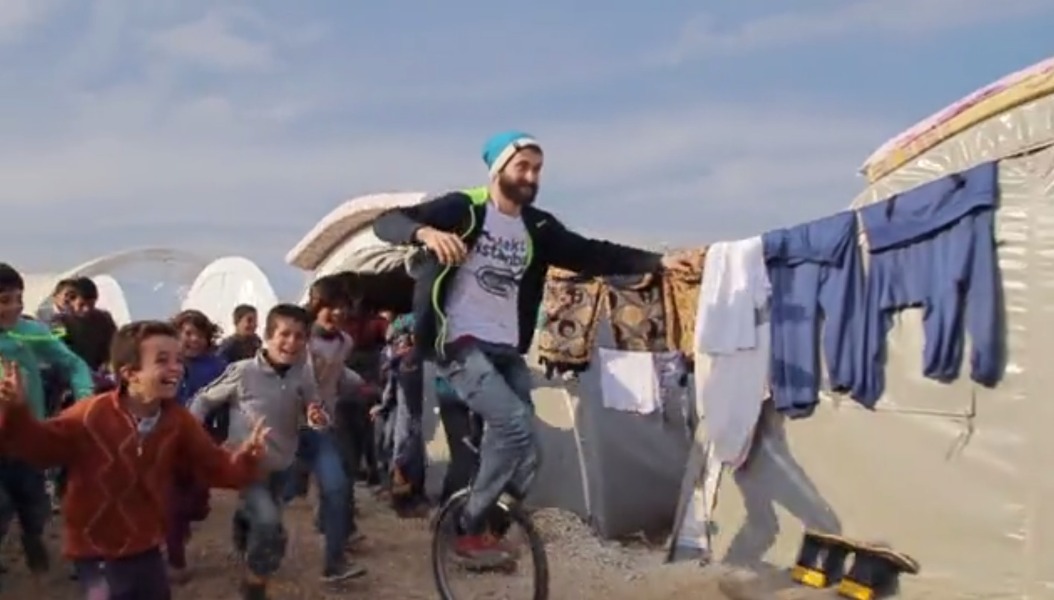 Whoa!

. . . and Cihan working his magic. . .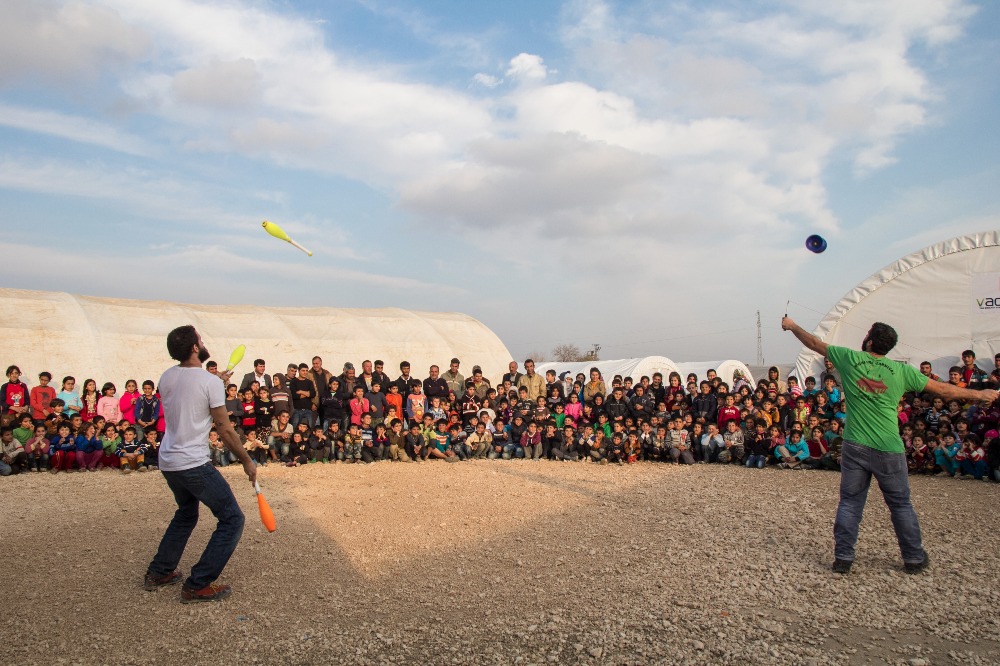 You can't forget the horn section.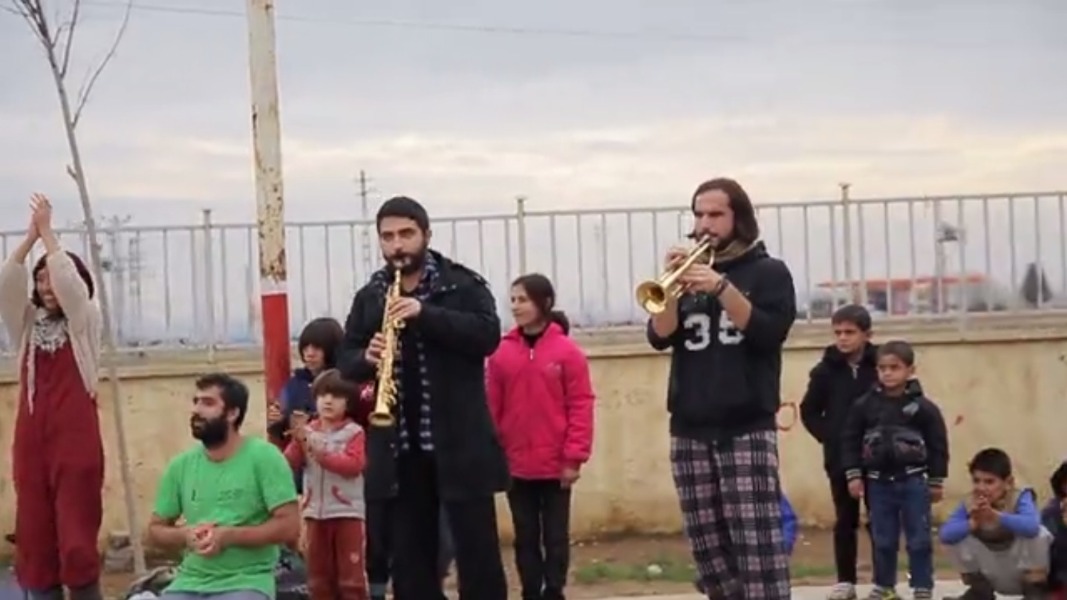 . . . Wow, Neco is good . . .
Cihan is good at this, too. . .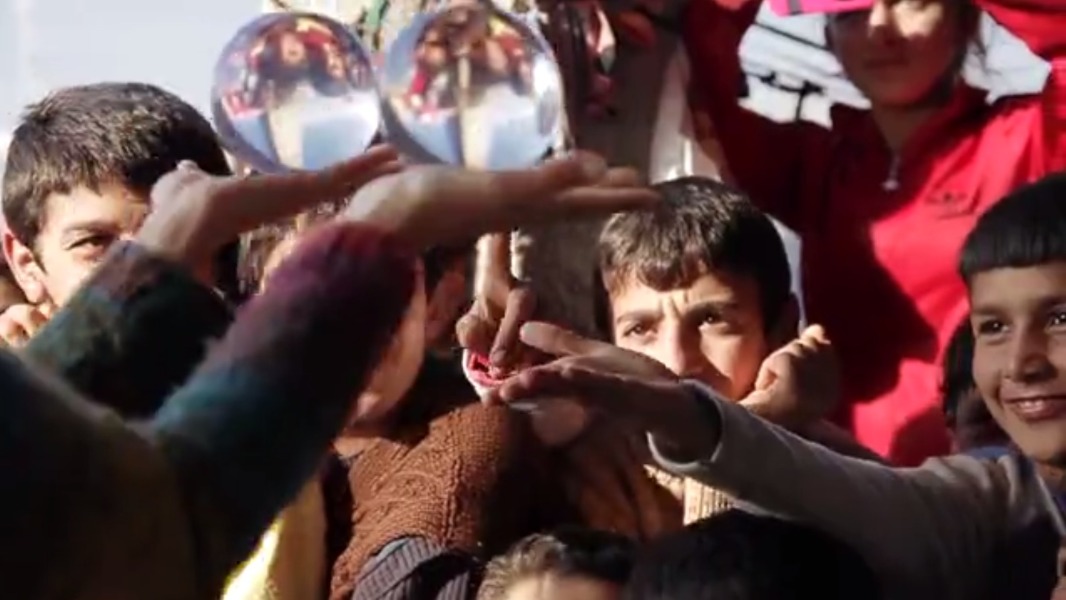 Seeing smiles on their faces meant so much.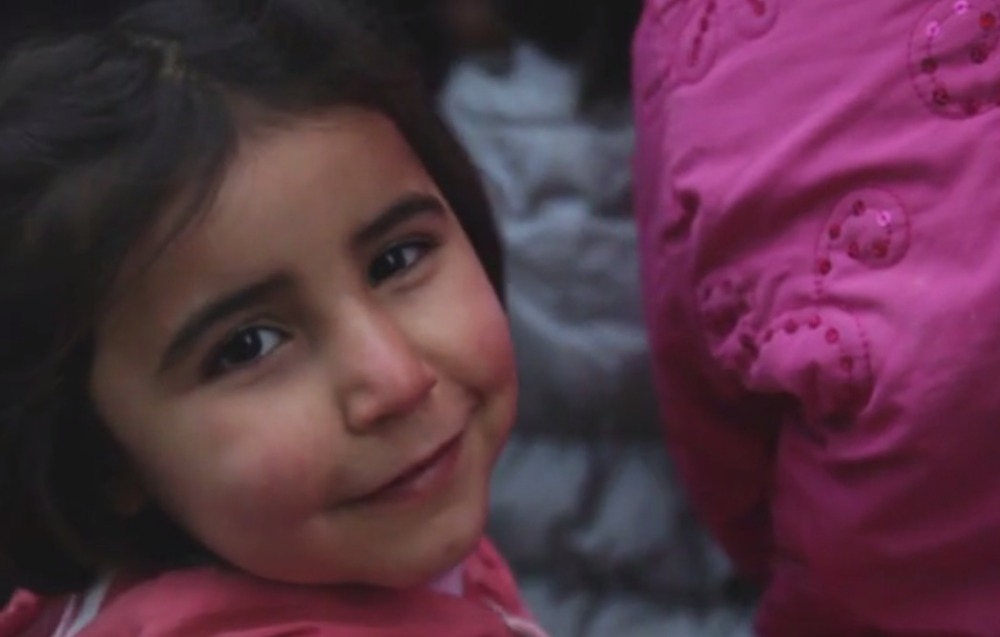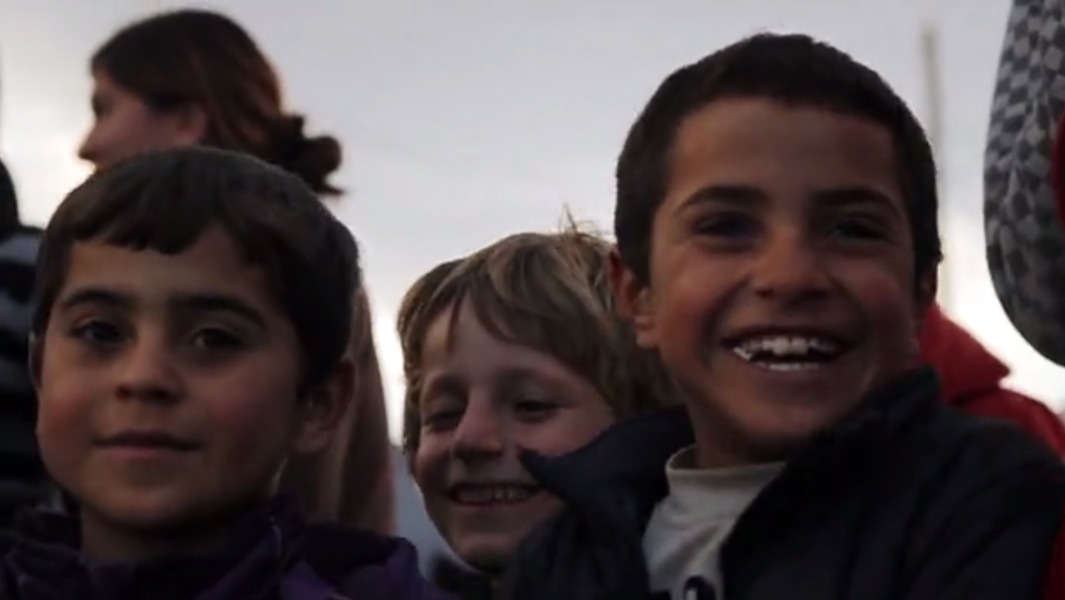 ...and this little guy.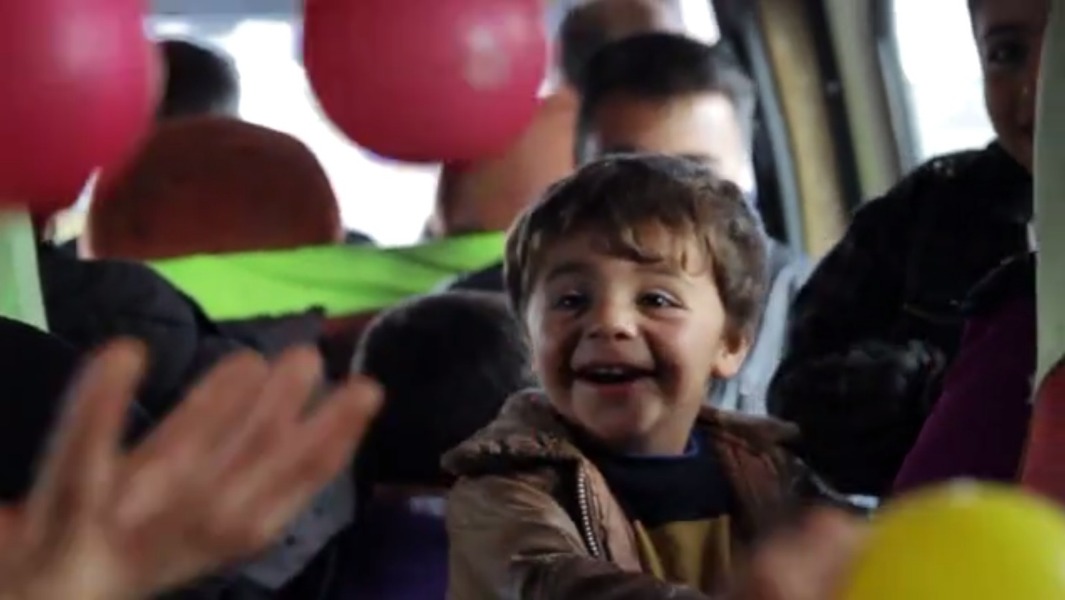 Bulut was a fan favorite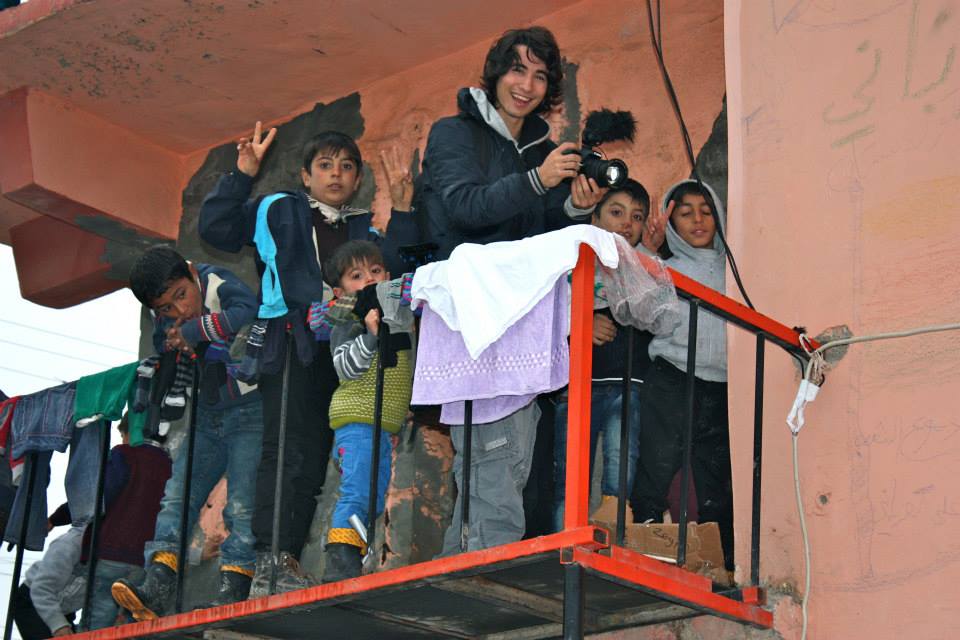 Watching Neco from above...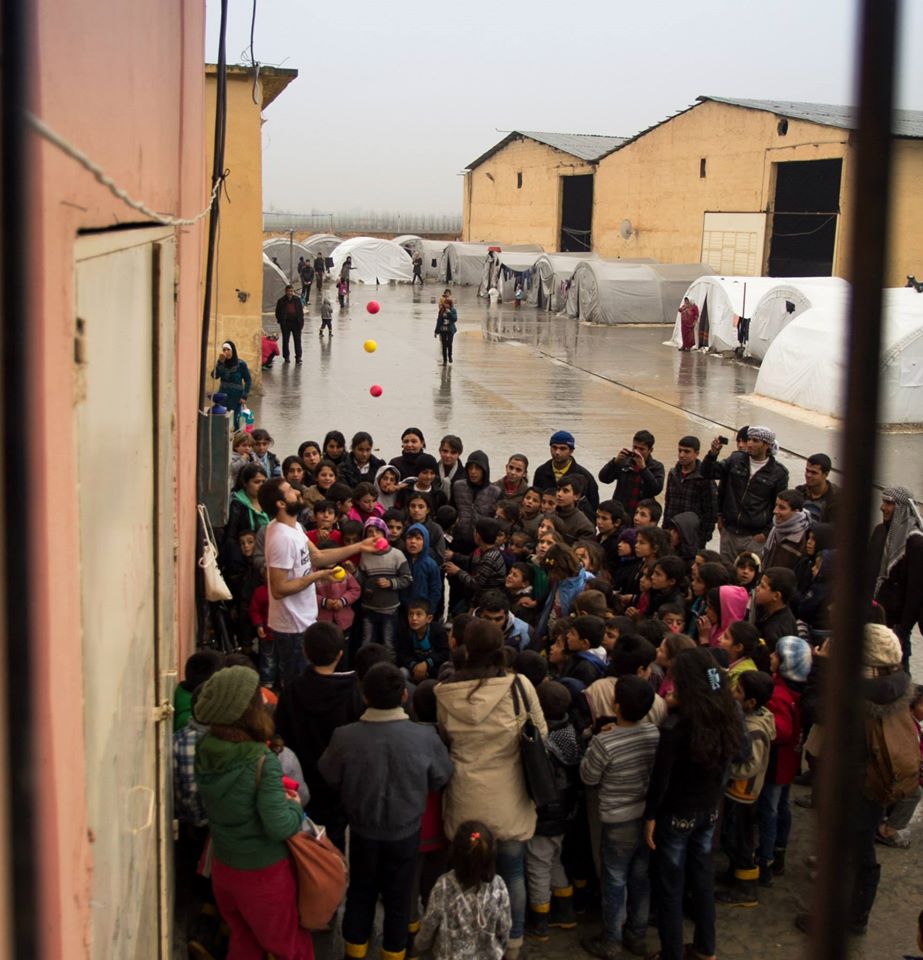 Here are toys that Cihan made out of scrap wood at his workplace.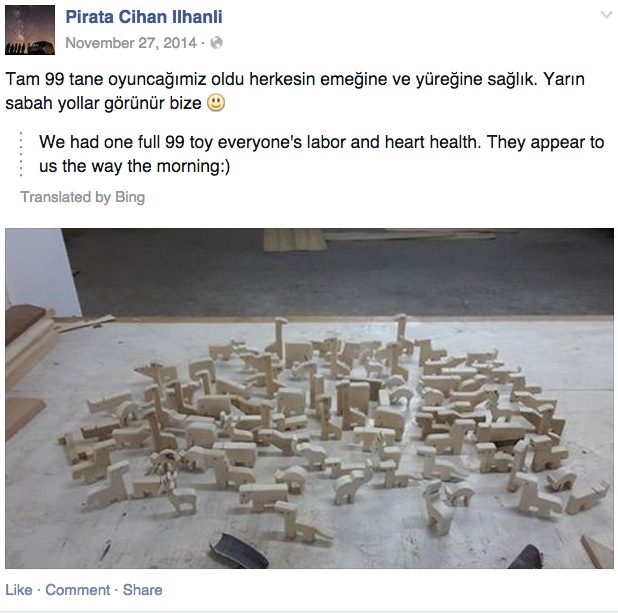 . . . and a gift from refugee children to Cihan.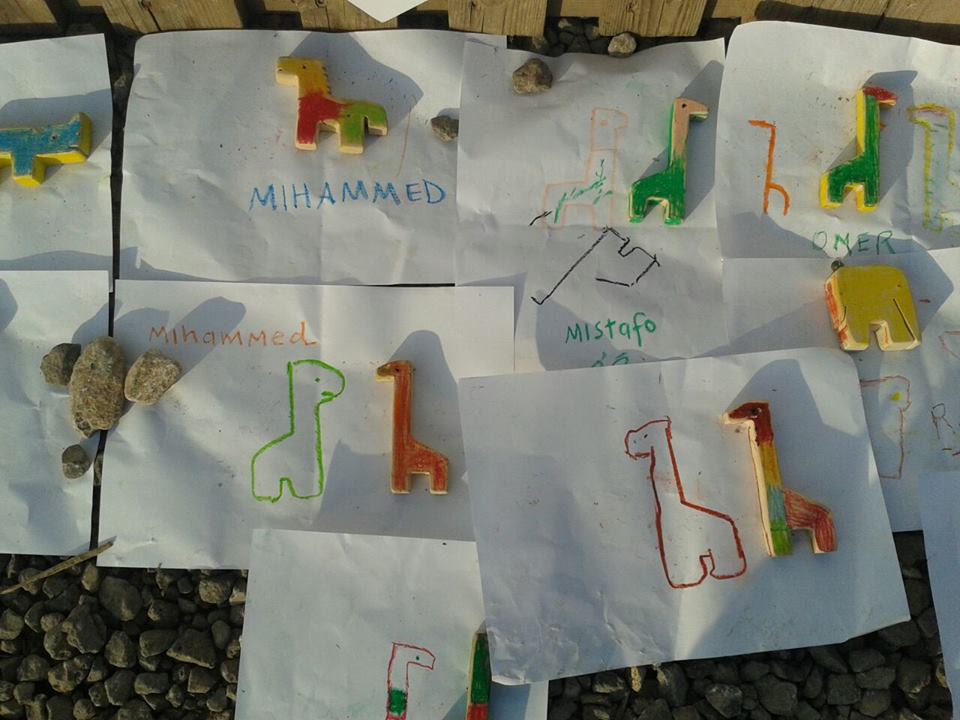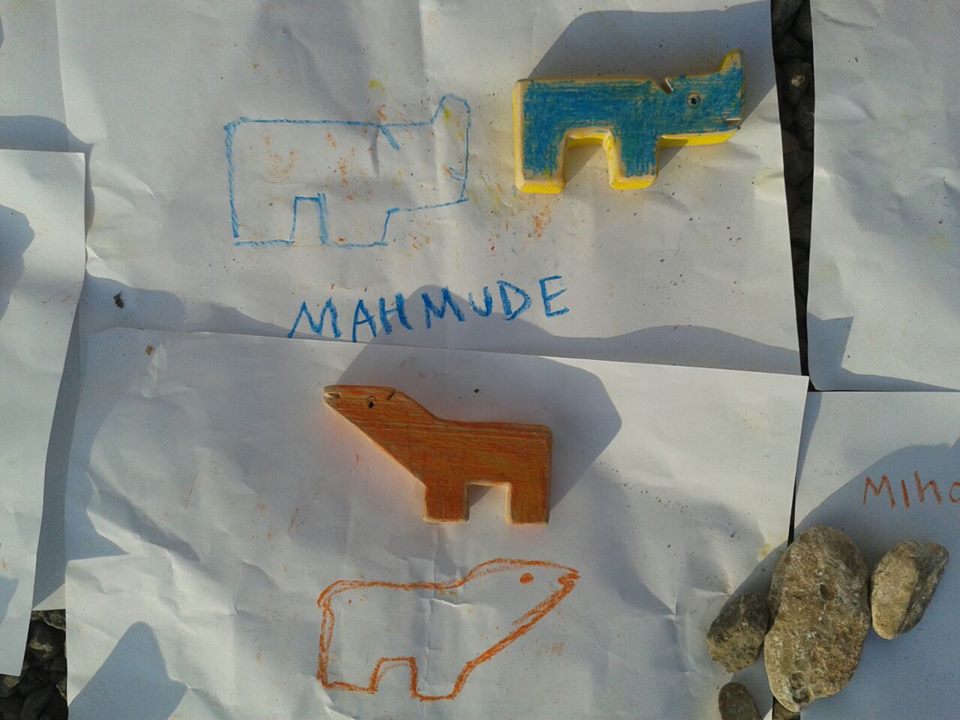 Check out more of these hand-crafted crazy creatures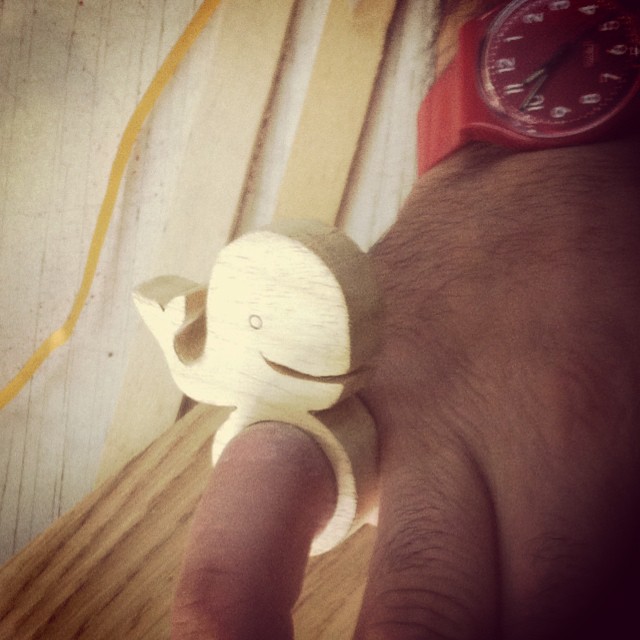 Different Perspective of Suruç and Kobane:
Photographer & Adventurer Smashes Chinese Tourist Stereotypes:  Chi Yongxin cycled the Silk Road on the way to Europe and felt obligated to spend a few extra days in Suruç and Kobane along the Turkey/Syria border in January 2015. 
Suruç Refugee Camp:

The Purpose of the Journey is Not Only to Travel:

Homeland Kobane, Syria:

Hand-Crafted Crazy Creatures for Cuddly Kids

Happiness Cycle Performers Walk the Slackline in Istanbul

Touching Moment of Happiness at a Syrian Refugee Tent City

Humanitarian Crisis for Syrian Refugees in the Balkans, Remembering the Yugoslav Wars

Turkish Dreamland, Heaven on Earth

Istanbul:  It's Just a Ride
+ Read More
Be the first to leave a comment on this campaign.