Help Rebuild Nepal
$1,910
of $50,000 goal
Raised by
26
people in 39 months
Nepal is a place that is special to me and my family like no other place on earth. I can't explain it and unless you have experienced something similar I can't even try because I don't think I can convey the depth of of love we have for that place and those people. To wake up to such devastating news and to be so far away makes you feel helpless. When I know it's nightfall there I'm wondering if our kids are afraid sleeping outside or is it an adventure to them? Have they heard from their families? Have our staff members heard from their families? What about the villages where we have brought medical care? How about all the pastors and churches across the country that we help support, are they ok? How do such poor people rebuild when they already have nothing? So many questions running through my head and I can't stop them... all day long.

Months ago I purchased tickets to take our teenagers to see Colten Dixon and Matthew West. The concert was Saturday night. I was feeling guilt all day long that I would go enjoy something like that when my brothers and sisters were suffering. The kids had been looking forward to it for so long and really what good was it going to do for me to sit home? During the concert my heart was heavy. Then midway through Matthew Wests concert he stopped to do his video about Compassion International and the child he supports in Haiti. As I'm watching this video I just began weeping. This past year I've been to 3 big Christian concerts and during each one there has been something similar. I know that all these organizations do great things but in that moment I'm thinking I'm not a big person like Matthew West or Chris Tomlin. I don't have a huge platform to raise awareness about Nepal. I'm just little ole Amy sitting out here feeling like a grain of sand on a shoreline. Who is going to help us Lord? Compassion International doesn't even do work in Nepal. Today one of our staff members in Jiri posted that her home village was destroyed and she doesn't know if her parents are alive. My heart is breaking for her. The agony that must be for her. What can I do for these people Lord? I am just one person! So many times I feel overwhelmed with the task at hand, it's to big, to hard, to much. What can I do. I don't know except that I know I can't do nothing and so I just do what I can. One step at a time, one dollar at a time, one family at a time, one child at a time. I do what I can. Are you doing what you can? I have never been one to push or beg. I don't like to ask but I'm telling you this task is to big for me. The need is to great. We have to help. Our team leaves in 31 days. We thought we were going for one thing but maybe God had something different in mind. We will do what needs done when we get there. These are our brothers and sisters, we have to help them and their families. We set up the gofundme page with a big goal. I don't know of anyone who can't do something, even if it's $5. Then if everyone shared it with a comment "hey I know these people they are friends of ours and we know of their ministry". We need to get the word out. We can't rebuild the whole country but we can help in the places where our ministry is already established. Would you be willing to join in and help us help these people?  All money that is donated will go through Ceifa Ministries and it's accountability as all other funds do. 100% of all donations go to their intended cause. No funds are taken out by us for admistrative fees.
+ Read More
Update 1
38 months ago
Share
By now most of you are probably aware that our children's home and DTS were destroyed in the second earthquake that hit on May 12th. It was devastating news and we were heartbroken for the people of Nepal who had already been through so much. We have been so overwhelmed with all the support and love from so many people that have wanted to help our brothers and sisters in Nepal. Individuals, churches, families & even children have given of their resources. If you look at the amount given here on gofundme you may get discouraged but don't be...our God is big and he has big plans! We have had much more come in through our regular way of giving, snail mail with checks or just cash given to us. Our children are in the process of moving to Kathmandu to a temporary building to get them out of the tents and the rain. Even though we have had a lot given we still have a long way to go. We need to build a good solid permanent home for these kids once rainy season is over. I have faith that God is going to do this. Will you join in being a part of this great work? If so you can give here or send us a check by mail.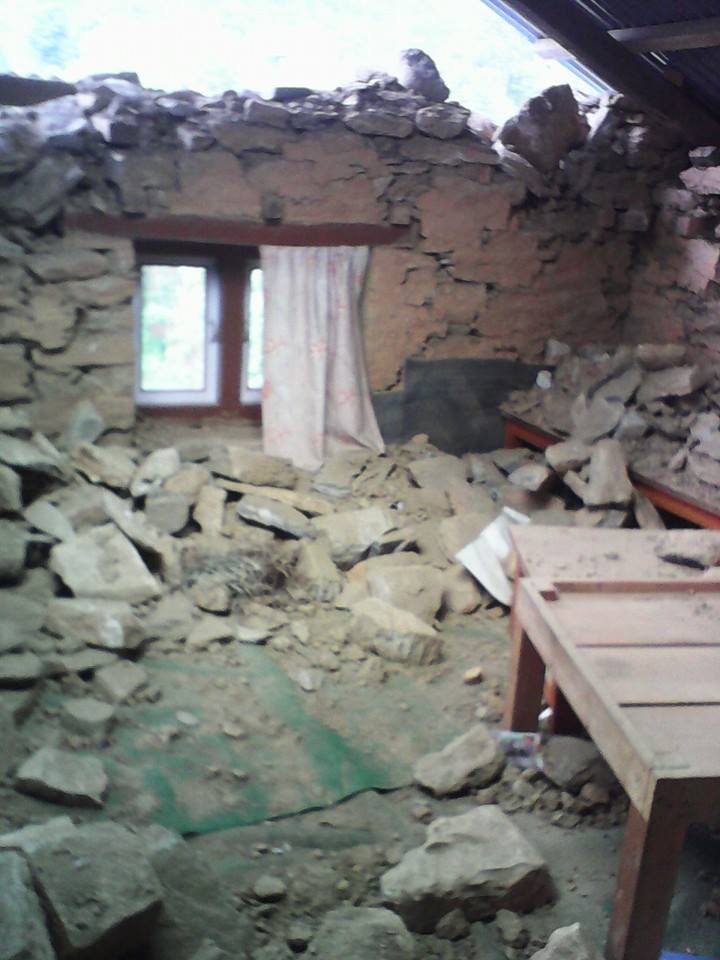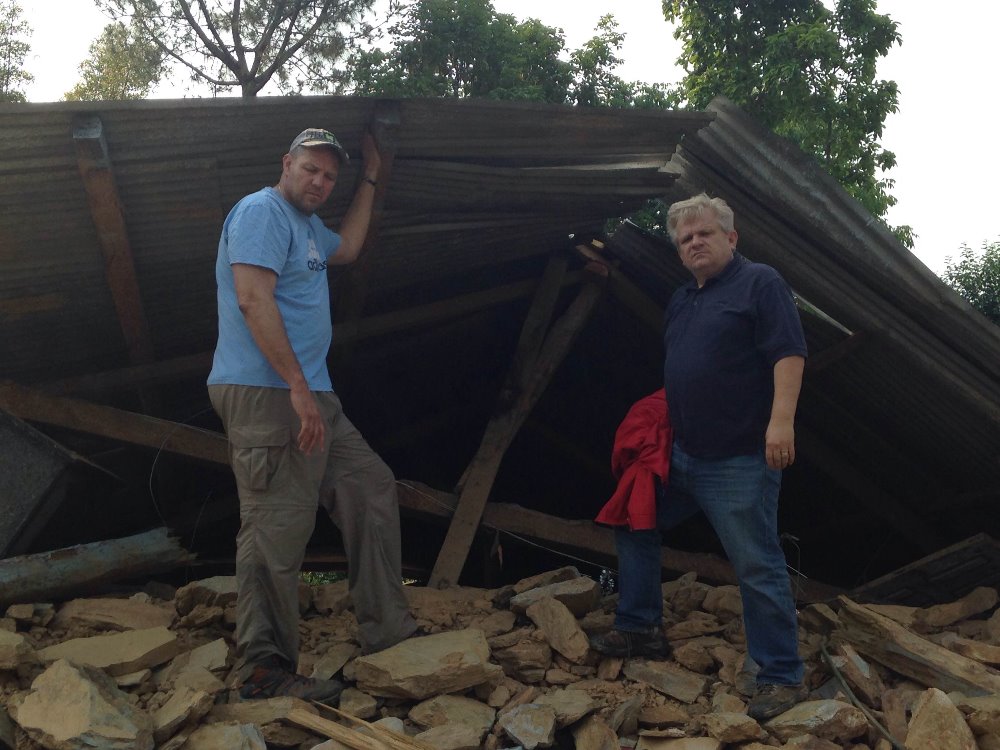 + Read More
Be the first to leave a comment on this campaign.