Spirit's Second Chance
$520
of $2,500 goal
Raised by
8
people in 26 months
This is a story about a wonderful farm that rescues horses, and in particular one severely neglected horse. You may have read this story, because we wrote about her in the local paper: (
http://www.mykawartha.com/opinion-story/6815199-woman-who-knows-nothing-about-horses-grateful-to-those-who-rescued-one-on-her-property/
) .
I am the friend of an amazing, animal friendly woman who bought a house in Cameron, Ontario, and at viewing time there was a horse in a run-in stall. She assumed, as did I, that the sellers would remove the horse, but instead they suggested the day before closing, by email, that it would be euthanized unless my friend agreed to accept it. She did accept, being the soft touch she is and we scrambled to find someone to help, because we know nothing about horses.
Through a friend we found Valentia Equine Retraining Centre and they arrived the next day to transport the horse. It took four people and three hours to get the poor thing into a horse trailer. It could barely walk and it was extremely painful to go up the ramp. It has gone from a sad, badly infected and lame animal to a wonderful, friendly, horse who loves the company of the others on the farm.
It wasn't cheap. Valentia has itemized their costs in taking in this horse. It's over $2,500 so far. We want to pay it forward. If we can raise $2,500, then Valentia can take in another horse, and so on. They all come with vet bills, problems, medication needs and so on. Valentia will use the funds to pay these costs as they arise. They are such wonderful people but they depend on others to help defray the costs. The money is needed right away to pay the vet bills for 'Spirit', the horse we are so thankful was saved from another sad story ending.
We created a website for the farm (
http://www.valentiaequestrian.com/
) to help it … and the horses.
A few weeks ago, the vet gave Spirit a clean bill of health.  He said it was a miracle.
You get that warm feeling down deep inside looking at this horse who has been practically renewed by these people, and thinking how much it would mean if they can keep on doing the same for other neglected horses.
We would be truly grateful if you could give a small amount to help this and future animals. 
Here's some of the costs and dates (and this is only for our poor horse):
Aug 03 – special feed - $45.
Aug 7 - Probiotics, poultice, vet wrap, bute, osteoaid, medicated lag wraps - $122.
Aug 15. High quality feed, minerals, vitamins, hay cubes, electrolytes - $171.
August 26. Vet visit - $573. Vet stated that Spirit has laminitis which is a painful inflammatory condition of the tissues (laminae) that bond the hoof wall to the pedal (coffin) bone in the horses hoof.
August 27. Farrier hoof trim - $30.
September 6. Farrier. Trim and front shoes (for the laminitis) - $140.
September 9. Dental Exam as Spirit was losing weight and would not eat. Chronic ulcers on both sides and sharp points on teeth - $250.
Sept 16. Vet re-visit, blood work - $250.
September 19. Blood work analysis – more medicine - $113.
September 22. Hoof support. New halter. Winter blanket - $485.
A long cold winter is coming and the cost of feed has gone up. The dry summer and resulting poor crops has doubled the price of hay and a horse can go through a lot of hay. Think of your contribution as buying a bale of hay. Or paying the farrier. Any contribution, however small, helps add up to our goal of $2,500 and another horse can be rescued.
Thank you from the farm and the horses.
+ Read More
Update 2
25 months ago
Share
If she could talk she would say that she is happy in her new home.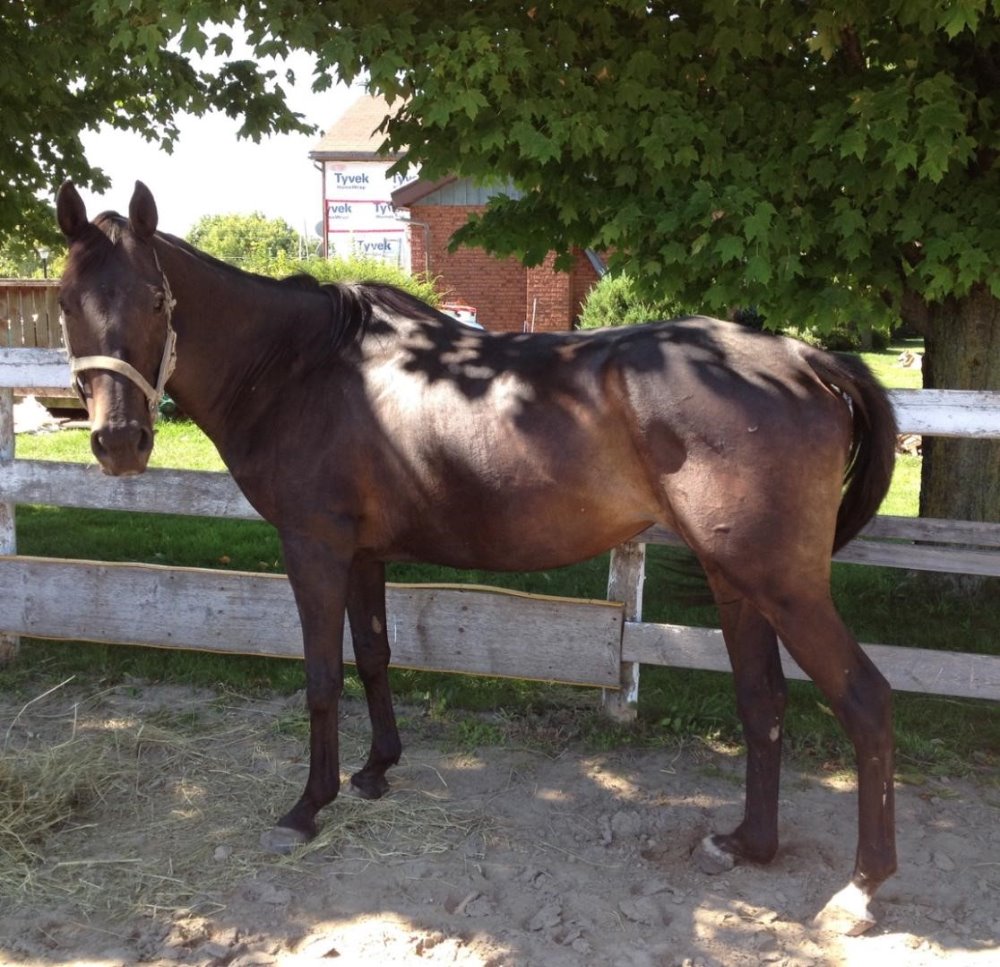 + Read More
Update 1
25 months ago
Share
Spirit getting ready for winter with her new friend Chad.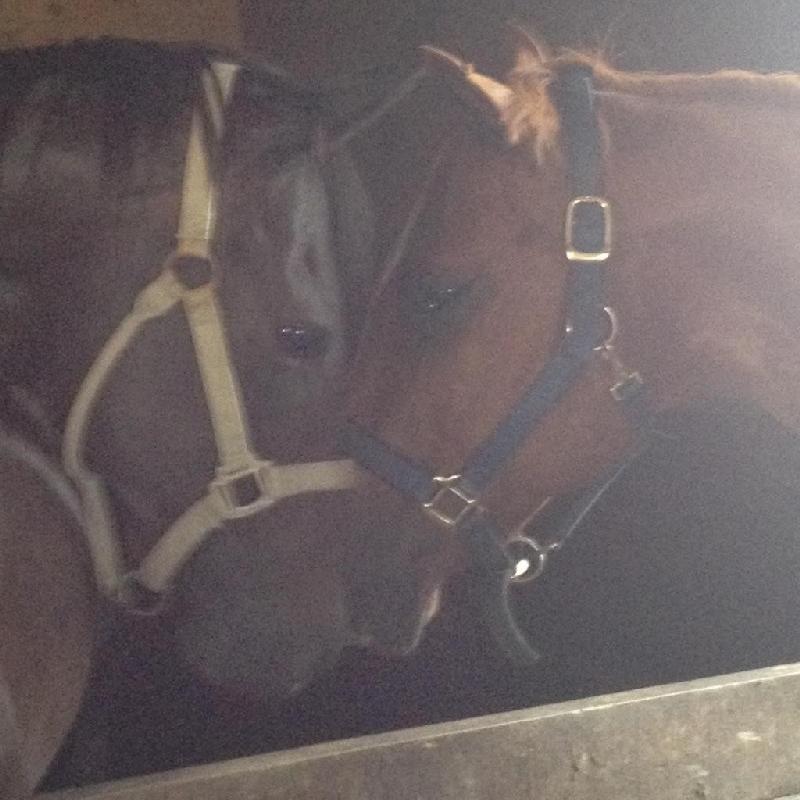 + Read More
Read a Previous Update
Be the first to leave a comment on this campaign.