Single Mother's On The Go Organization!
$60
of $5,000 goal
Raised by
3
people in 57 months
S.M.O.G.'s:"Single Mother'sOn The Go"Non Profit Organization!
Read Our Vision, and Mission, & See How "YOU" Can Help a Single Mother today!


Our Organization is a true  Basis for Helping Others. The Good Samaritan (Luke 10:25 – 37) reminds us of how Jesus calls us to an active duty and love for the poor, hurting, homeless, and single mother's especially in our communities. This ministry includes those that love to help the less fortunate, and at-risk single mothers with children. We help all in need yes, and in doing so - we are truly seeing a great need in the area of assisting Single Mothers who are one of the most vulnerable groups in America today. As a single mother myself, I understand the struggle of everyday life and many of its challenges from a personal experience. My mission is to uplift, encourage, and inspire others by offering resources and help to better one's life.


Our Mission:

This Organization was created to help others with an emphasis on single moms. Our goal is to provide resources in the areas of shelter, food, employment training/resources and other needs of a single parent. We are equipping our S.M.O.G.s team to assist with respect, and passion in the area of ministry and service. Our desire is to give others a sense of hope! Why? Because we care! Every donation regardless of the amount will help a single mom with groceries, paying her rent/mortgage, paying for her child's tuition, making a car payment, etc.... this truly helps in getting a single mom out of the economic deficit they're in by alleviating some of the financial strains and/or pressures they face each day while raising their children on their own due to extenuating circumstances that are beyond their immediate control.


Our Vision:  

S.M.O.G.S. is open to Partnering with other Organizations/ Foundations, and/ or local Missions in the Harrisburg, PA area and surrounding areas in efforts to expand its outsources and assistance programs. Why the goal of collaboration? Because we are passionate about our Mission, Vision, and Values.  We believe in engaging in mutual relationships where we can continue to grow and expand in helping vulnerable families in a way that offers dignity, respect and lasting impact. With that said, we are pleased to announce our support "to and from" the Pennsylvania Womens Conference Organization. The PA Womens Conference is the largest women's conference in the state, offering community and connection, information and inspiration, motivation and momentum support to Women! We look forward to a lasting relationship with them and new relationships as we continue to grow!


We (the S.M.O.G.'s Team) recognize the needs of a single parent, and that empowers and motivates us! We are promoting positive changes which occur in the life of the single parent - "our single mother" (who are always on the go - trying to do it ALL with little or no help)  - and with your help through donations of any amount, our team, and our outreach programs, they wont have to do it alone! Our staff, mentors, board members, and/or volunteers are eager and ready to help Change a Life, One Life at a time.


Help us to help others! Donate Today!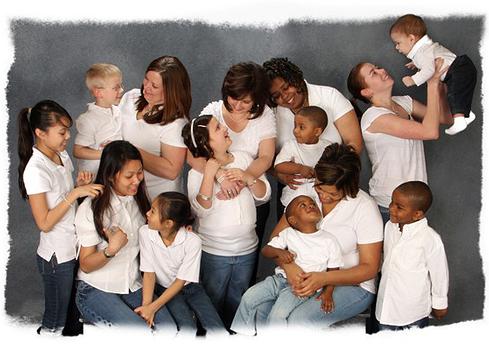 Sincerely, S.M.O.G.'s Ministry Team
+ Read More
Be the first to leave a comment on this campaign.