Help Senka Overcome Obstacles!
$1,180
of $2,200 goal
Raised by
19
people in 33 months
I met Senka in 2013 at a worship conference in Novi Sad, Serbia. I have seen first hand the challenges people with disabilities face in Serbia. Many are institutionalized. Senka has managed to live an independant life, but it's not without struggle. We can help. 
Here is Senka's story in her own words: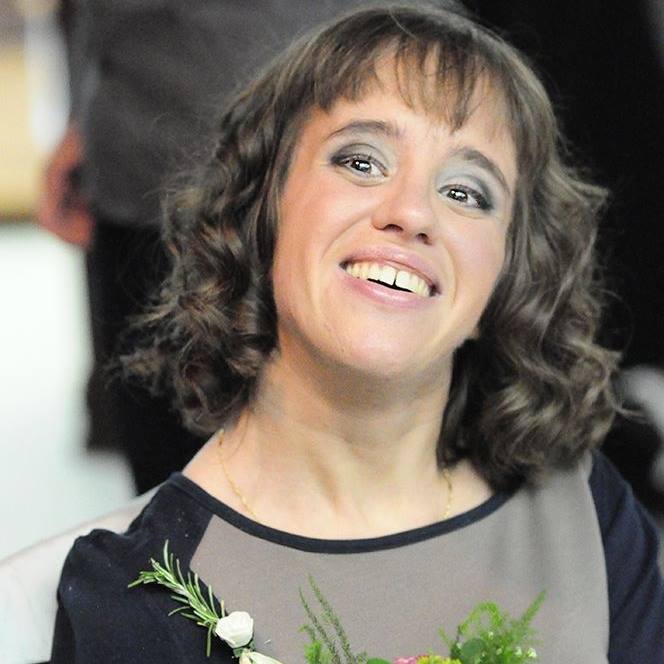 My name is Senka Nenadov. I am 25 years old and I am a graduate student at the Faculty of Philosophy attending  two courses: French Language and Literature and Studies of Philosophy.
My everyday life is not much different from any other young adult of my age in Serbia: I like going to university every day, I love attending all kinds of students' meetings, christian union meetings, parties, I enjoy going out for a cup of coffee, seeing my friends, travelling. Never in my life have I lived deprived of anything thanks to my family and friends.
However, there is another side to this story: I have lived with cerebral palsy since my birth. It was a consequence of complications at my birth. My physical disability was evaluated as 100 per cent disability back then. That is why I had to go under 6 surgeries as a little girl.  However, I was growing up attending school and living quite a normal life, up to now.
Now please let me share with you how a life of a disabled person looks like in Serbia.
If I want to go for regular daily lectures at my university I have to face many barriers: first, I cannot go anywhere without my personal assistant. Then, I face inaccessible building entrances, inaccessible public transport, difficult seats to 'climb up' even in new models of accessible buses, long way to walk from the nearest bus stop and my faculty premises. So, even if I choose not to use public transportation, I have to hire an assistant who is a driver and also who would have a very flexible daily availability since my schedule at school sometimes demands I attend classes and lectures during the whole day (in the morning, afternoon and in the evening) with longer breaks, so a personal assistant needs to be very available. To find a person like that I need to offer them a decent monthly payment.
Concerning my other needs (going to market place, going to see a doctor, going to a pharmacy) not mentioning my social life – to fullfil just those basic ones I have to face multitude barriers daily, so having a personal assistant is my urgent need.
In Serbia, there is no organised help and support for people with disabilities which means I have to find and interview and hire my own personal assistant. So far, as I mentioned, I have been managing with great support of family, friends, colleagues and part time assistants – sometimes my fellow students but now I am not in a position any more to pay for that.
I live alone with my mother since my father's death, and her  health has been deteriorating last couple of years - she is a diabetic with impaired sight and hearing which makes it even more difficult for two of us on daily basis. That is why this period of my life (until I finish my studies) is extremely hard for me since I don't work yet and cannot support myself yet.
My specific needs are following: I need an assistant for at least 6 hours daily for a period of next two years.  Minimal payment check for that in Serbia would be 150 euros ($165) per month. This sum of money is much more that me and my mother could afford on monthly basis.
This is why I am sharing my story and writing to ask for help.
Thank you in advance for you patience to read this and willingness to help! 
With best wishes and blessings to you all,
Senka Nenadov
+ Read More