Runnings Valley Fire Recovery Funds
$3,070
of $10,000 goal
Raised by
35
people in 45 months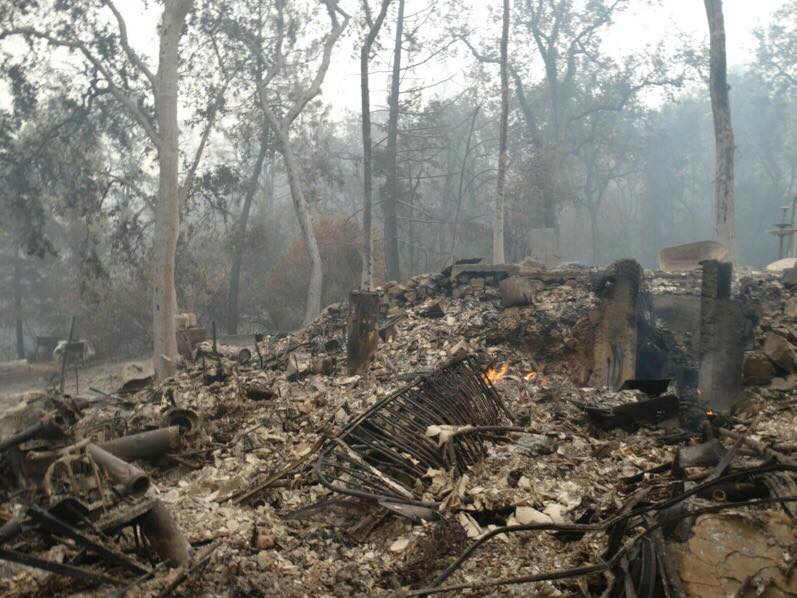 On September 12, the Valley Fire swept through my grandparents property leaving nothing but ash. The home my grandparents built when I was a young child, the home I was raised in, was completely destroyed. As you may know, this was a horrifically fast moving fire. My grandparents  had very little notice to evacuate. They did not receive evacuation orders, their orders came from the fast moving winds and flames as they engulfed the forest behind their home. They had very little time to get out before the fire came; they fled with the clothes on their back and their medications. Everything of their lives together, married 66 years next month is now ash. These last few days I sit back asking myself how at 85 and 88 years old they start over.
I know they will stand strong together and rebuild, but they will need a little help along the way. At the moment they need funds to survive. They need money for a place to stay and basic necessities. It will be many months before their property is once again inhabitable. I know so many have lost their homes during this tragic time, anything helps. If you can't donate, please share and spread the word.
Good luck to everyone who has lost their homes in this devastating fire and to the community we will rebuild.
Thank You So much.
+ Read More
Update 1
45 months ago
Share
The first few days after the fire my grandparents stayed with a local couple who were very generous and offered them a place to stay with their own room. My grandma assured me how comfortable they were there and how well they were being treated and how nice the couple was. After a few days, once things started to settle down a bit, my grandparents were offered a travel trailer to stay in. They are now staying in the travel trailer with the rest of our family who has been displaced by the fire. I visited them on Saturday, their spirits were high and they are looking forward to rebuilding. Grandpa had a mild set back and had to visit the hospital while I was there, but he never lost his sense of humor or his strength. He has since been released and is on the mend. My grandparents as well as myself and the rest of my family truly appreciate the generosity they everyone has shown.
+ Read More