Rivoli Park Labyrinth & Community Art
$420
of $700 goal
Raised by
7
people in 65 months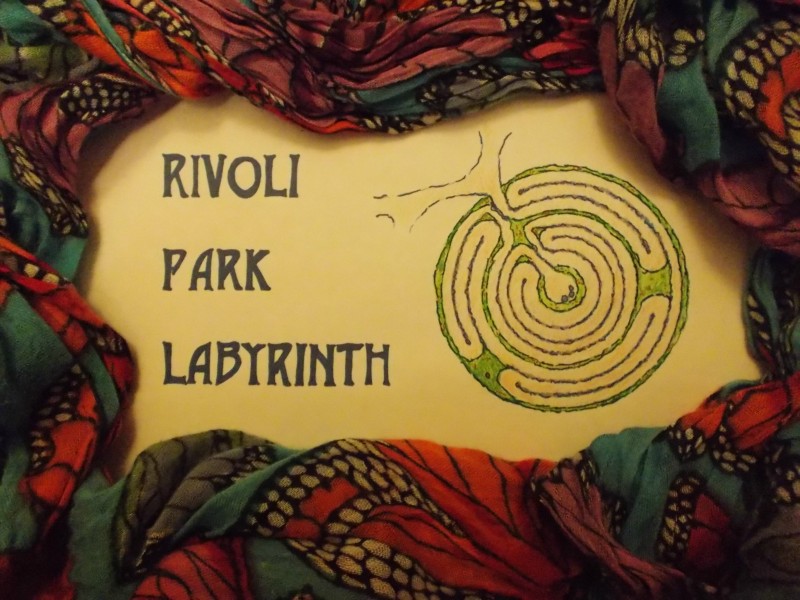 Imagine art on this green fence, created in response to the insights gained from a reflective walk on the nearby labyrinth. The Rivoli Park Labyrinth project won a grant to install a walking path and restore the soil in a vacant lot in an urban neighborhood. The labyrinth is named after the neighborhood, Rivoli Park, which is located on the Near Eastside of Indianapolis, IN. The grant did not provide enough funds for the full vision of the project, though, which includes also installing community art and a building an outdoor bulletin board where visitors can post their reflections. Your support will help that full vision become a reality.
Anyone who contributes to this fund is encouraged to send a postcard sized drawing or anything you think would be appropriate to put up on the outdoor bulletin board that you helped build. You are also encouraged to send a message with a thought or quote that you would like posted, if delivering a card is problematic. Contact me through this site for the address of the Rivoli Park Labyrinth and (soon to be) Community Art Space. Know that any amount is appreciated, but for anyone that donates at the $100-$199 level, a piece of original art will be made for you and if you give $200 or more a local labyrinth facilitator will design an experience for you here in Indianapolis. Often when people walk a labyrinth they come away with a thought they would like to share. Building an outdoor bulletin board, with special features to protect postings from the elements, will provide a way to display those reflections.
The other thing that I would like to create with the money that you contribute is a community art installation. I am partnering with groups to decorate wood panels at their sites which can then be placed on the fence, art gallery style. Three sites in the community have already said they want to participate.
A student from the neighborhood public school drew this picture to depict what peace looks like to her as part of the celebration of the International Day of Peace. Work like this will be become a part of the beautiful transformation of the lot. The labyrinth will be installed in October of 2013 as part of a city wide service challenge. We would like to start focusing on painting the art pieces later this fall and hang the panels in rows on the fence starting in the spring. The plan is to have at least three rows of seven panels to display.
When you send in your postcard, you are sending us inspiration for these more permanent and weather resistant art panels. We would like to have quotes, thoughts, or pictures from everyone touched by this project included. I will send you a thank you note that you can keep or can pass on if your gift is made in honor of someone else. If you would like to make an offline donation, please contact me directly using the button on this page. If you are in Indianapolis, know that you are invited to our yearly celebration on June 21st, 2014 at 6 pm for a picnic dinner potluck. Updates will be on our Facebook page, Rivoli Park Labyrinth Indianapolis,
www.facebook.com/rplabyrinth
. And if you would like to help in out by doing some gardening or in some other way, just let me know. You may also follow the blog of the project at
http://www.rplabyrinth.blogspot.com
. Click in the upper right hand corner of the blog to subscribe or to view the archives. Thank you so much for being a part of completing the transformation of this lot from bleak emptiness to vibrant expression.
+ Read More
Be the first to leave a comment on this campaign.