Ride for a Cause
$7,300
of $8,000 goal
Raised by
96
people in 23 months
Link to Tim's FB page where he will post updates: 
https://m.facebook.com/tim.mathew.94?ref=bookmark
Tim's email address: ttm2889@gmail.com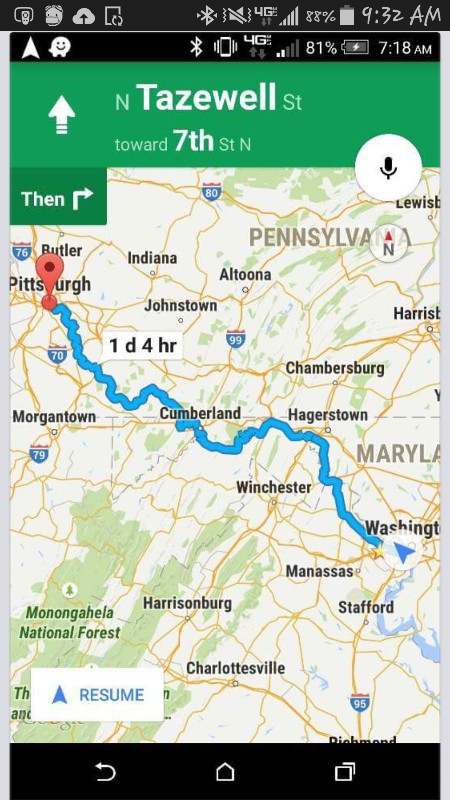 As some of you may know, my brother recently began doing humanitarian work - going to countries that are affected by war, poverty, and other traumas. He recently took a trip to the country of Turkey where he had the privilege of spending his time with Syrian refugees and worked with Project Amal ou Salam (Hope and Peace in Arabic) to run workshops for Syrian refugee kids in schools and orphanages. Many of these kids are orphans who have lost many family members, friends, homes, and basic every day necessities of life. It became a strong desire for him to want to help these children.
So ... Tim had decided to take a journey in order to raise money for Project Amal ou Salam to help these kids. He will be attempting to make a bicycle ride from his home in Virginia to Dallas, Texas (approximately 1,600 miles). Tim will be keeping you all updated through social media as he makes this journey starting in early May and ending in mid-June. Also, Tim will likely be going to Lebanon with Project Amal ou Salam in August to work with Syrian refugee kids there.
If anyone is interested in donating to Project Amal ou Salam to help run educational workshops for the Syrian refugee children, please feel free to do so. Every penny counts and will in one way or another have an impact on these children's lives. Everyone that works for Project Amal ou Salam is a volunteer and there are no overhead expenses. All the money that is donated goes directly towards helping these children (besides GoFundMe and Paypal fees).
Information about Project Amal ou Salam is below. 
 LET'S GO TIM!!! 
Project Amal ou Salam is a volunteer-run grassroots organization that works with Syrian refugee children in day-long workshops. The Syrian children are the most affected victims in the recent conflict. They have lost their homes, their friends, and their schools, and many have lost family members. Today half of all registered Syrian refugees are children; some have known nothing but war and refugee camps for their whole lives, and many have limited or no access to education, therapy or any recreational activities. To meet these needs, Project Amal ou Salam runs educational workshops that focus on education, trauma healing and healthy ways for coping with stress and grief. They make innovative use of sports, arts, and other activities not present in the camps to further benefit the mental, emotional, and physical wellbeing of the children and to give them a chance to just be kids again.
In addition to running workshops in refugee areas in Turkey, Jordan, and Lebanon, Project Amal ou Salam also sponsors schools in these countries of refuge and inside Syria, in addition to running smaller workshops with graduate students and in response to urgent needs, such as the recent influx of Syrian refugees from Kobani. They provide school supplies for the children -- pencils, books, erasers, coloring books, notebooks -- in addition to art supplies and sports equipment. They help these schools pay their rent so that the kids have a place to go every day to learn and grow. 
Project Amal ou Salam is committed to these kids and to providing them with every opportunity possible to grow up in an environment where the mere existence of a school is an anomaly. Children are the future of Syria. They are the sole hope of reviving the country, and it is important to empower them. It is important to inspire hope, to put smiles on their faces, and to remind them of what Syria once was and what it has the potential of becoming again. Project Amal ou Salam believes that every child has the right to an education, to a childhood free from trauma and violence, and to the hope of a peaceful tomorrow.
For a BBC profile of Project Amal ou Salam, refer to the following link:
http://www.bbc.com/news/magazine-31843501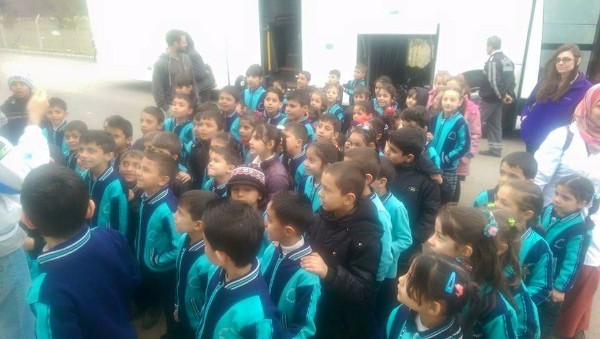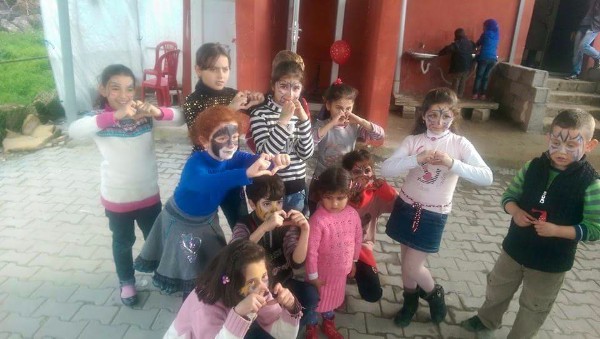 http://www.projectamalousalam.org
+ Read More
Help spread the word!
 477 total shares
Be the first to leave a comment on this campaign.