Replace Planned Parenthood
$25,380
of $25,000 goal
Raised by
68
people in 45 months


You can help us replace Planned Parenthood!
As more videos are released about Planned Parenthood and America begins to see the truth of who they really are, there is the very real possibility that they can be replaced... as Stanton Healthcare plays a key role in ensuring women have access to quality care and compassionate alternatives to abortion. 
To us, women are not a commodity and their babies only to be used for profit and gain. Instead, every woman and child is a gift to us to be treated with love, dignity and respect!
Stanton faces Planned Parenthood head on.  And we need your help.
Stanton has purchased a piece of property right next to the new Planned Parenthood mega abortion clinic in Meridian, Idaho. We are now in the process of building the first in the nation life-affirming medical clinic from the ground up! This new center will include: a baby boutique, women's wellness center, computer labs, state-of-the-art-medical care, classrooms and so much more. It will serve as a national model for establishing other clinics around the country as we replace Planned Parenthood.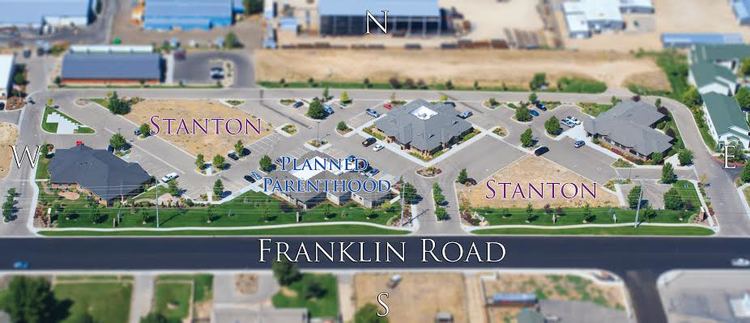 Right now, we have a pressing need. 
Our goal through this GoFundMe campaign is to raise the final $25,000 to go directly towards paying off the property so we can break ground soon! 
By the end of this month we need to pay off the Stanton property next to Planned Parenthood in Meridian and fulfill our commitment to Northwest Christian Credit Union.  Remember, this is down from the original $544,000 that we owed on the properties. We're almost there! As soon as we pay off the mortgage we can prepare to breakground! 
We are looking for:
50 people to give $25  (totals $1,250)
5 people to give $250  (totals $1,250)
3 people to give $2,500 (totals $7,500)
1 person to give  $5,000
1 person to give $10,000
That would be $25,000 to payoff the poperty! So that we can build this....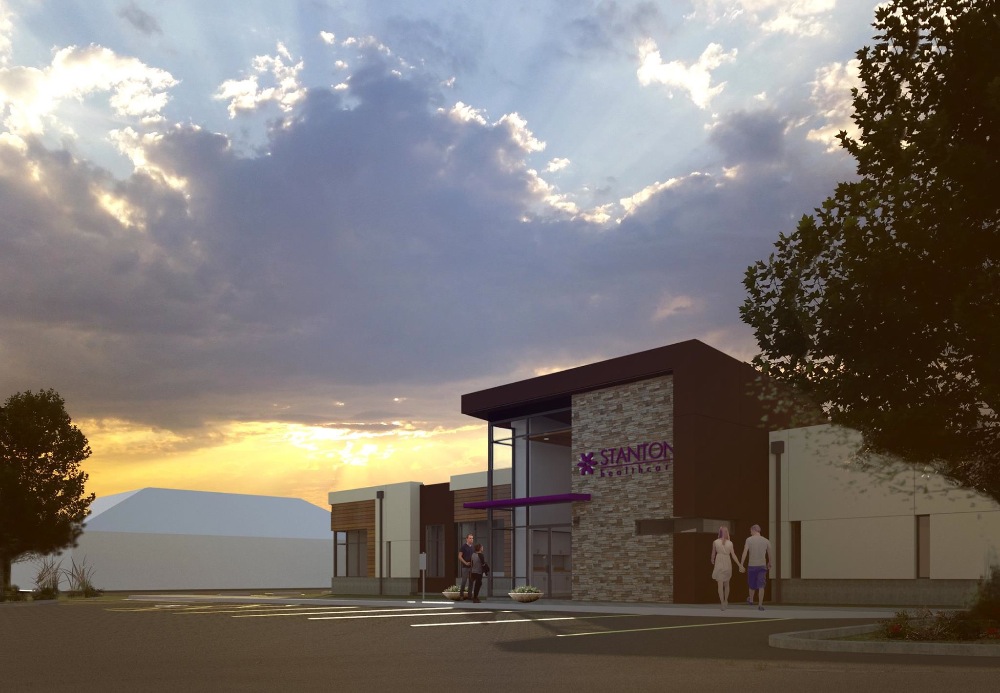 As a non-profit life-affirming women's medical clinic our team of physicians, nurses, songraphers, client advocates and other trained volunteers offer individualized and confidential services to women at no charge. We are so thankful for your support of Stanton and the women and children we serve. Your gifts will be used with integrity and purpose as we offer hope and quality care to women with unexpected pregnancies. Stanton Healthcare stands strong and we are expanding our reach. As we often say, it isn't enough to say we are pro-life or opposed to abortion. We must live our pro-life beliefs out in a real way providing positive alternatives to abortion and offering women real hope and physical care.
All of Stanton services are provided at no cost to the women seeking care.
In addition to pregnancy tests, ultrasounds will be performed to confirm a well-placed pregnancy. The ultrasound has a profound impact when a mother can see the heartbeat of the baby growing inside her after only 6 weeks.
Stanton also has an 18-month support program for women that includes options counseling, ultrasound exams, parenting classes, practical support, life coaching  and encouragement. Our clients and their babies get a chance at a brighter future. Our goal is to be the first choice for every abortion vulnerable woman in Idaho and beyond.
God is faithful and let's believe for a wonderful miracle!
#StantonRevolution
Stanton is a nonprofit 501c3 organization. Donations are tax deductable. 
THANK YOU FOR STANDING WITH US!
www.StantonMeridian.org
www.facebook.com/StantonMeridianForLIFE
+ Read More