Project Hope 4 Kids
$2,182
of $6,000 goal
Raised by
44
people in 4 months
Nicole-Freed Anspach Rob Anspach
on behalf of danielle freed
CORNWALL, PA
     I think that no matter what side of the political debate we are on in reguard to the refugee situation here in the United States...we can ALL agree that hungry, cold and unsheltered children are not okay.  

     Baby Sister is volunteering with an AMAZING organization called Project Hope 4 Kids  https://www.facebook.com/projecthope4kids/?fref=ts  She is in Greece volunteering for this amazing organization that is helping refugee children. Baby Sister is teaching and helping to develope educational plans for children who have had little to no education due to their lives being disrupted by war. Please take a moment to read this heart felt letter from her describing her experience and PLEASE consider donating to her cause....a cause that has touched my heart.  Winter is coming and these children could use all the help they can get.  I DARE you to follow the organization link posted above....look at the pictures...and NOT fall a little bit in love with the beautiful children who need our help.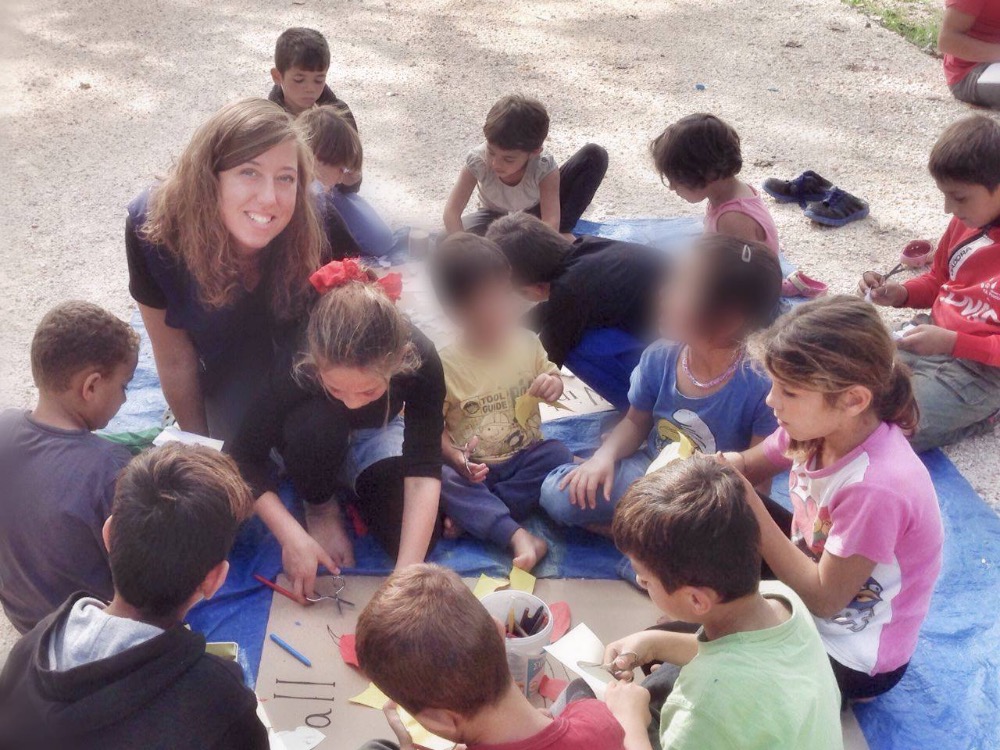 Words from Baby sister....
My students draw me pictures. It's a perk of primary school teaching, heaps of princesses, pirates and the odd unicorn. Lots of love hearts, plenty of football heros and of course a fair share of race cars and mermaids. My students here in Greece are different, you can see it in their pictures...

I am slowly starting to realize the full extent to which my students here are different. Under their bright smiles, gigantic hugs, sticky kisses and eager jumps of excitement they are not the same as my previous students.

You see, my students are late to class, but not because they have been playing too long in the garden, there is no garden here. Someone needs to give breakfast to little brothers and sisters if mom is sick, even if that someone is just 7 years old. My students have trouble waiting their turn, not because they are spoiled. It's hard to wait your turn if you've had to shout and push for a life vest on a cold dark night. Our classroom discussions are different too. My students can't tell me their favorite subject in school, many have never been. It's not easy to go to school when there has been a war raging outside your door for the entire time you have been alive. We don't draw family trees either, too many of my students don't know where their fathers, uncles and brothers have been taken. There are of course boo-boos to kiss and tears to wipe away, but I don't ask about the scars on their arms and their legs, I don't think I'm strong enough to hear the answers.

And of course, they draw me pictures and it's always the same. My students live in tents and winter is coming. They draw me houses

+ Read More
Update 1
Posted by Nicole-Freed Anspach Rob Anspach
4 months ago
Share
We reached our first $1000!!!!
Only $5000 to go!!!!
We can do this!!!
Thank you to everyone who has donated so far!!!

Why is $6000 our goal????
Well, we are trying to buy a class room pod that will double as shelter when the weather turns bad. Right now these families are living in tents....and Winters is coming fast!!!
+ Read More
Be the first to leave a comment on this campaign.