3
15
Puppy UVB Sun Mask
$1,025
of $70,000 goal
Raised by
2
people in 14 months
                                                                                                      KIDS     INFANTS     PUPPIES
                                                                                                                       ( age 2-4 )    

                                                                                              UVB Climate Change Sun Protection   


Who would ever think after 30 years in All phases of the Optical industry, starting in Ophthalmology, Optometry, Contact Lens Manufacturing and retail Sunglasses, I would end up with todays much needed Climate Change UVB Sun protection for... Dogs! Having raised 6 litters of Boston Terrier pups, and, one day came across the Encyclopedia of Dog Breeds...Health Concerns  by Dr. D. Colie  Phd.,  illustrating todays 'early Cataracts' in so many breeds ! This, was a new calling for myself . We wear Sunglasses... now,  "they" can wear them also because Puppy develops the same "anomalies" as us.                                                                                                
                                                                                                   ENCYCLOPEDIA OF DOG 
                                                                                                                     Breeds
                                                                                                           Dr. C. Coile Ph.D.
                                                                                                            Health Concerns  
TERRIERS(Small) 
FOX - cataracts
IRISH - cataracts
KERRY BLUE - cataracts
WELSH - cataracts
WEST HIGHLAND WHITE - cataracts
STAFFORD BULL - cataracts
BOSTON - cataracts
TIBETAN - cataracts
RUSSELL TERRIER - cataracts
BULL TERRIER - cataracts
DANDI  TERRIER - cataracts
CAIRN TERRIER - cataracts 
SMALL ( Sporting/Toy )
MINATURE SCHNAUZER - cataracts
BRUSSELS GRIFFON - cataracts
JAPANESE CHIN - cataracts
TOY POODLE - cataracts
BICHON - cataracts 
CHOW CHOW - cataracts
LOWCHEN - cataracts
STANDARD POODLE - cataracts
SHIBU INU - cataracts
TIBETIAN SPANIEL - cataracts        
ENGLISH TOP SPANIEL - cataracts    
KING CHARLES SPANIEL - cataracts 
BOYKIN SPANIEL - cataracts 
HERDING DOGS 
AUSTRALIAN CATTLE - cataracts
AUSTRALIAN SHEPHERD - cataracts
GERMAN SHEPHERD - cataracts 
OLD ENGLISH SHEEP - cataracts
SHETLAND SHEEP -cataracts  
                                                                                                             KIDS  " INFANTS"  Puppies 
                                                                                                                                  UVB
                                                                                                      Climate Change Sun Protection                                                                                                                                                                                         
FAQ's   
Q.  Every Dog owner asks " how will the Mask " stay on the Face? Does it hurt the Pup?
a.   Do you remember your Puppy's first Collar, and, putting it on? They either tugged and pulled and then settled down…but was more concerned with…let's go out!! 
Because so much time was invested in this area and 4 different Prototypes, we placed flexibility and gentle side-face pressure, the #1 priority. A special V-Groove acts like a " gate action" that swings open and gently closes, adhering to the puppy's face. Absolutely no pressure.
 If need be; "put your own Sunglasses on" then the Mask….Puppies luv to imitate us to please us.
Q.  Does it need to be taken off once in the Park?
a.   Yes, other dogs will be more aggressive at times and will dislodge the Mask(sniffing you know where will also  dislodge it)
Q.  What about in the car with the face out-the-window?
a.   See included Neoprene strap
Q.  Is Mask hypoallergenic?
a.   Yes, will not irritate skin
Q.  How strong is the Mask?
a.   Very strong and flexible; actually the material is made from TR90, is presently used in today's childrens Eyeglass frames(for obvious reasons)
Q.  Can Mask be worn all year around?
a.   Absolutely, see the range of minus(-) and plus(+) temperature ranges on web site.  For rescue Dogs in the Arctic, we're going to work on that.
Q.  Why are the ORANGE Photochromic lenses the most desired for the best UVB protection?
a.   For high altitude skiiers, Orange is the choice of Lens color(since the 1950's) for Ozone UVB radiation. Research Ophthalmologists like UK's A. Fletcher, has recommended Orange tinted lenses for the same UVB radiation. Even, giant Pharmaceutical companies now market UVB protection for-your-Dog in the form of…Supplements( Ocu-Glo and Ocuvite )
      Even your Eyeglasses (Driving and Progressives ) now have UVB coating protection from your UVB " electronic devices
Q.  What is the difference and cost of regular Orange tints and our Orange Photochromic Lens?
a.   An Orange tint is a simple thin, vacuum spray of $8.
      Today's Transitions Photochromic Green tint is $300 ( not available in Orange )
       Nikon, Essilor, Zeiss, Hoya do not offer Orange UVB Tints, but rather their own competitive Products.
        Vacum spray Tints of $80-100. The majority of Optometrists use these company Tints.
        Any Transition Photochromic an Optometrist dispenses is +/- $300 (Single Vision Lens only) 
               *  Complete Dog Mask $299 
           (Orange Photochromic Lens + Mask)
Q.  Warranty?
a.  Yes. The best
       Pets - Mask + Lenses 
                     (Life)      ( 2 years) 
       Kids -         Complete
                                 ( 3 years)
  INFANTS    Complete
                                 ( 3 years)
Q.    Can the Kids really wear the same Photochromic Orange tint and Mask as their Puppy?
a.    Absolutely, as mentioned earlier, the Mask material (TR90) is presently in the market for all childrens Frames; however the real difference is the…Orange Photochromic Lens  protection. This unique Lens is not in the market. The rollout for our PUPPIES(and Kids) will be a first.    
     Children can wear the same Mask for virtually all their Sport activities…Biking, Running ,Jogging, Tennis, Golf,   
     Volleyball etc.   
Q. The "Infant Mask " is it the very same as the 6 year old Kids and...Puppy's ?
a. Yes, identical.
Q. Why a Mask for them?
a. The Stroller cover hardley protects from UVB today. Reflections are everywhere in the Stroller.
Supplements (D) are not enough.
b. All Child Opthalmologists and Oculoplasty surgeons disallow any Optical appliance such as glasses to " touch" or rest on infant's soft, tender, growing nasal bones(until after age 2).
  Our Mask "floats" on Infant's face!
     ....See our live video of the 2 year old
Q.    Can the Orange Photochromic lens be placed in my son's own Frames, my husbands as well as mine?
a.     Yes…with the exception, non prescription. Currently these Lenses are only available in Plano, non prescription  So….also great for the Kid's Computer, Video Gamer etc.            
Q.     Is the warranty for the Puppy the same as my Optometrist's Eyeglass warranty?
a.      Better….we are so confident in the Mask material, durability and overall performance our warranty is 5 years for the Mask and 2 years for the Photochromic Lens.
Q.    After the campaign, how will the Puppy Mask be sold?
a.      Online and all Dog Trade Shows ,Exhibitions, SPCA Centers everywhere(Adopt a Puppy and          receive a Free Puppy Mask)  
Q.    In Demand, will it continue to offer discounts?
a.     Yes. Welcome late comers all.
                                                                                       OPTICAL  MANUFACTURERS 
All Optical Manufacturers now produce UVB "blue-light" protection 'coatings' on your Eyeglasses (Nikon,Essilor,Zeiss,Hoya).   Has anyone taken care of our...Best Friends.....I have!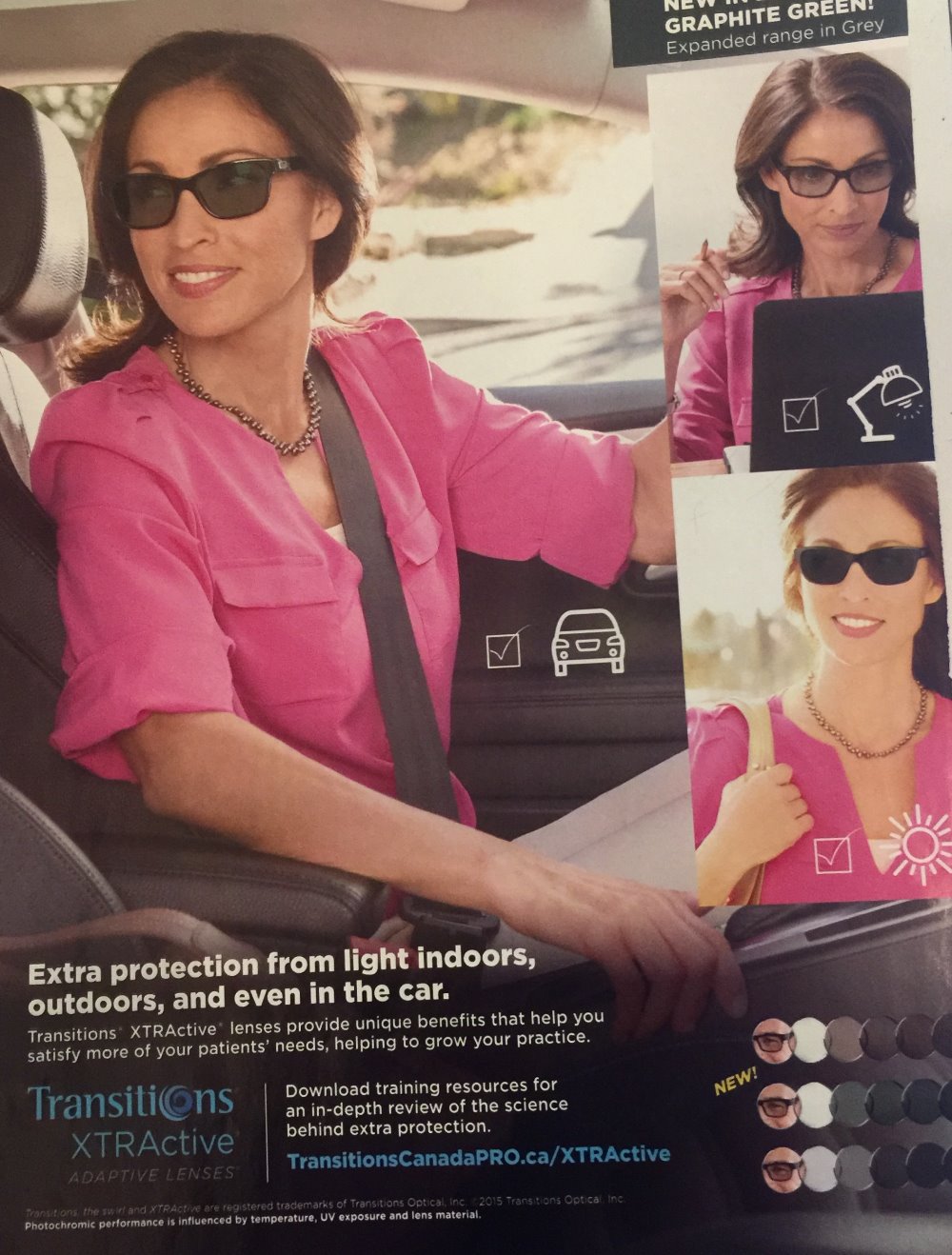 Now, They have Protection too!
                                                                                     KIDS & PUPPIES HAVE THE SAME EYES
                                                                                       ANATOMICALLY & STRUCTURALLY
So, why are the major Optical Manufacturers protecting  Children's Glasses with today's . ..." BLUE LIGHT"  UVB  Lens coatings ?    

What ' protection' does the PUPPY have ....none ! 
PUPPY can now have even superior UVB protection with the .....Pet UVB Sun Mask.

     
SPECIFICATIONS 

Mask                                                      Lenses

* flexible with.                             Photochromic/
memory.V-groove                    Transitions
technology                                     CR-39 Resin
*FDA                                                   FDA                                                                            
* ISO standard.                             ISO standard
* Non hair binding.                      Shatter proof
* hypoallergenic                           1.2mm CT 
* -35 C to +40C                              UVB Protection                         

                                                                       PLEDGES.....   
 

Donate $25  or more and receive 2 T-Shirts with logo..." I Protect my Dog from todays UVB Sun " 

Free shipping North America

Donate $299. and receive 1 Pet UVB  Mask; and 50% OFF 1 Child's UVB Mask. 

Free shipping most destinations

Estimated delivery time...pending donations for Manufacturing.   

Donate  $600.  EARLY BIRD, and receive 1 Pet UVB Mask and 1 Child UVB  Mask; plus...50% OFF a second Pet & Child UVB  Mask( saving You $300)!  

Free shipping most destinations

Estimated delivery time...pending donatins for Manufacturing. 

Free shipping most destinations

Estimated delivery time...pending donations for Manufacturing.

Donate $1000 and receive 2 Pet UVB Masks and 2  Kids UVB  Masks; plus (4)  FREE  UVB Masks for... friends'  Kids & Puppies.     

Free shipping most destinaions  

Estimated delivery time...pending donations for Manufacturing.  

                                        TIMELINE   

March 2015     Concept
               Market Research

January 2016   Design
               Market Research 
               Usability

June 2016      Tooling
           Market Research

September 2016    Trials
           Marketing Development

February  2017      Tooling

March 2017              Trials
May       2017              Tooling
June       2017          Production  
                                              Videos
 

The Small Pet Mask will also comfortably fit most 6 year old Kids
Mix " match" & color coordinate the Puppy Mask with your Kids Mask...so Cool, Trendy and Edgy.
 
                     The talk of the neighbourhood!  


WHY ARE YOUR ...PLEDGES...IMPORTANT?


               Help Me to Help Dogs Everywhere
                                            from ...
                        Today's Climate Change UVB

MY PLEDGE TO YOU....
1.  To Attend 5 International  Pet Trade Shows:
       Italy,Greece,UK, USA, CAD
        (Travel & Display booths)

2. Attend Best of Show Competitions:
    #1 NYC Westminster Dog Show
        (Travel & Display booth)
      Best in Field Show
      Hound at a Trial
      Best in Speciality...best Speciality
      Best in Puppy Show...the best in
      Puppy at a Conformation Show
      High in Trial...the best Performer
      at an Obedience Trial 

 3. Manufacturing costs 
 4. Influencers/Celebs
  5. TV guest appearances


MEASURING YOUR DOG... 

Initially, there will be only one production size:
                                                  (88mm)
                                               Small Dogs 
           Medium & Large Dog sizes pending donations
                                        (108mm & 128mm) 

                                _____________________________

                  Please visit our WEB SITE for an initial 
                                              " Virtual View "
                            of our Sun Mask on your Puppy  
                    //ozoneuvb.com/yourpetvirtualview

        ....send Photos to your Puppy Friends
                                           
        


+ Read More