Provide 4000 meals
$560
of $1,000 goal
Raised by
13
people in 39 months
We all have a passion for giving back and making our difference.  One of the core values in our mission statement for G.R.A.B. Tomorrow is "Give to Get" in order to make a powerful impact in our community. Whether it's reaching out to young professionals and preparing them for life outside of the classroom or supporting and encouraging one another to pursue personal growth, we are always striving to maintain a culture of connecting on a deeper level and giving back.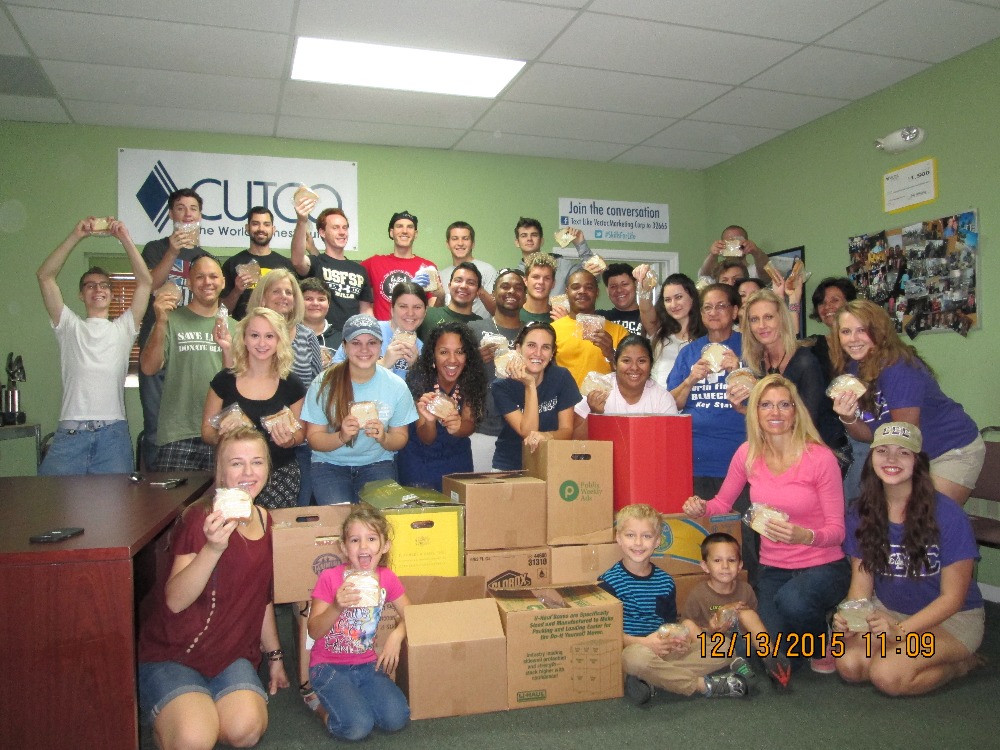 "PB&J for Tampa Bay" is an effort to feed 25,000 homeless people this year in the Tampa Bay area. We recognize that those less fortunate, who find themselves upon hard times, should never be overlooked or given up on. Life is unpredictable and at any moment the tragedy of an unforeseen circumstance or disaster could leave even the most stable person in a similar situation.
Our heart is to reach out and remind those people that they DO matter and that there are still people who care.
Everyone deserves to eat.. 
Every $1 donated provides 4 meals!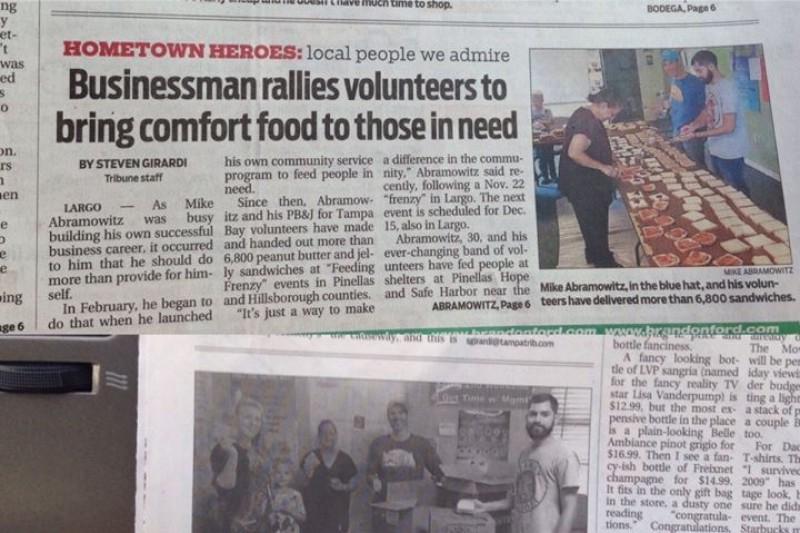 We are always seeking jars of peanut butter and jelly, loaves of bread, plastic baggies, or cash donations to purchase supplies prior to our monthly "Feeding Frenzy." 
Our upcoming monthly Feeding Frenzy  is posted on our Facebook page and website.
My goal is to raise 4000 meals ($0.25 per meal) which is $1000.  Again ...
Every $1 provides 4 meals
... and every little bit will add up to help achieve this goal!
We are always seeking community leaders to "spread" the word about this movement in order to find more facilities in need that we can donate to, as well as other organizations who would like to expand our movement and host their own "Feeding Frenzy".
We would love your help making these sandwiches monthly!  Please check out the "PB&J for Tampa Bay" Facebook page for the upcoming events and to get involved in the dialogue or on our website:
www.GRABtomorrow.org
.
+ Read More