Kikoy Clothes for Ugandan Orphans
$1,802
of $1,800 goal
Raised by
54
people in 28 months
THE "KIKOY CLOTHES FOR ORPHANS" CAMPAIGN IS FULLY FUNDED!

Thank You Very Generous Donors!

If you still want to help our orphans - just leave your email address at brighterbrainsinstitute@gmail.com
and we will notify you with any orphan necessities - Probably FOOD! )


Charitable kindness - from people like you - has provided 160 orphan boys and girls with lovely shorts, shirts and dresses. 

Uganda has 3.5 million orphans
- almost 10% of the population. Children are parentless due to AIDS, civil wars, violence, accidents, and abandonment.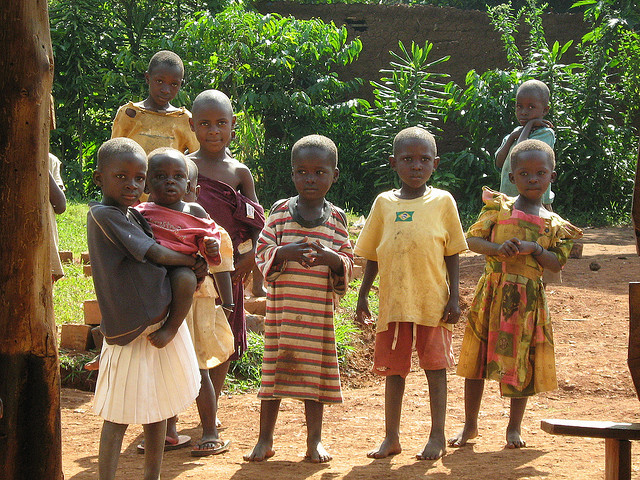 An orphan life in this impoverished nation is difficult.
Uganda's per capita income is $567 per year
; rural income is half that. Education  for orphans is limited. When they "age out" of orphanages, many become "
street kids
" sniffing glue, stealing, scavenging in garbage dumps, begging.  
Among girls, 60% end up in prostitution, where the HIV/AIDS rate is 37%.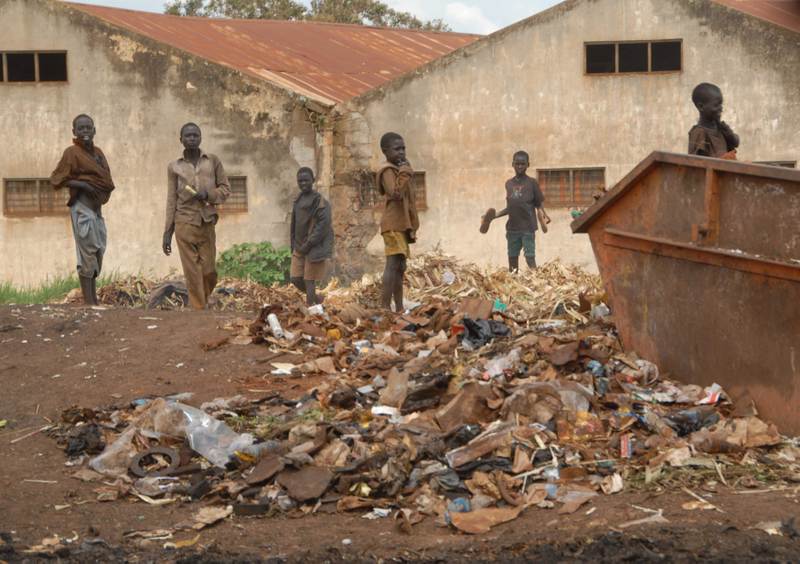 There are hundreds of orphanages in Uganda - the majority are poor facilities where children receive inadequate care with meager supplies. Many are subjected to illness, filth, malnutrition, sexual abuse, and child trafficking (slavery).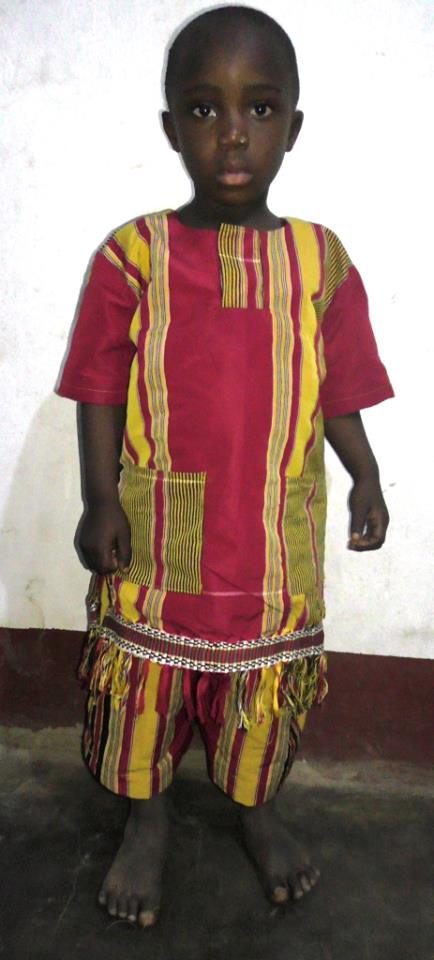 Kikoy Shorts and Shirt worn by Kasese orphan boy
Small Ugandan orphans are often naked; girls' dresses are frequently old pillowcases.
We work to improve their lives in Kasese district, near the Congo border, where the orphan and HIV/AIDS rate is highest.
What are we doing?
We pay our tailors - Mr. Safari (above) and Ms. Nyasubiri - to sew shorts, shirts, and dresses of East African Kikoy cloth. We give these lovely, well-made garments to orphan boys and girls in western Uganda.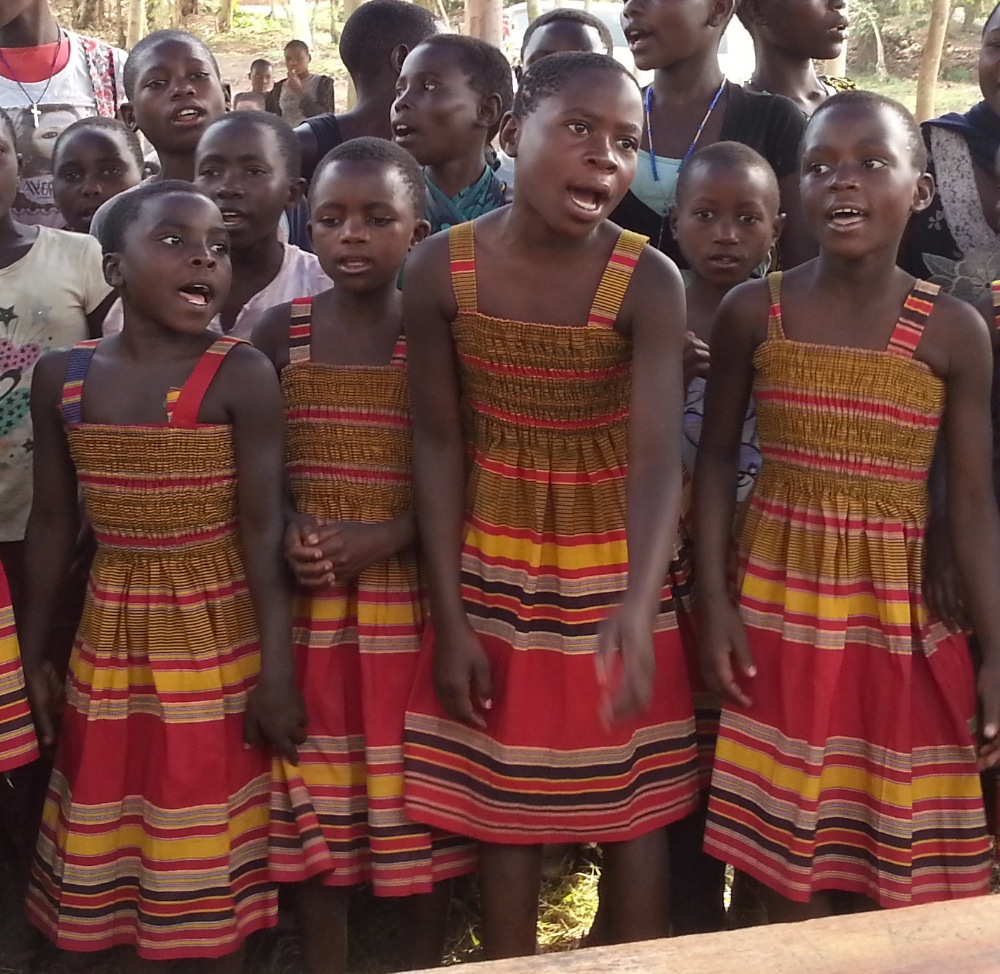 Nyakiyumbu Widow Orphanage School girls in their new kikoy dresses, singing an "Appreciation Song"
Donate just $10 and you will receive:
1. Thank You note from one of the directors
2. Photograph of an orphan boy or girl wearing a shirt, short, or dress - holding  a Thank You poster addressed to you. 
The orphans recieving clothes are from Nyakiyumbu Widows Orphanage School and Kasese Humanist Primary School.
3. HTML copies of the upcoming book authored by one of the directors of this campaign.
Kikoy shorts and shirts cost us $2.50 each in materials and labor.  Kikoy dresses cost us $6.50 in materials and labor.  Another $1.50 per item is spent on GoFundMe and wiring fees. Delivering garments to Nyakiyumbu orphans costs about $1 per item in transportation fees. 
The remaining $3.00-$3.75 per garment cost is donated to orphans at Kasese Humanist Primary School,
to pay for their tuition, meals and rooming.
(orphans at Kasese Humanist Primary School)Thanks for your warm and generous assistance!
Orphans at Nyakiyumbu Widow Orphanage School

--------
Hank Pellissier
- director of Brighter Brains Institute. 
Bwambale Robert Musubaho
— director of Kasese Humanist Primary School, author of the upcoming book "Orphans of Rwenzori - a humanist perspective."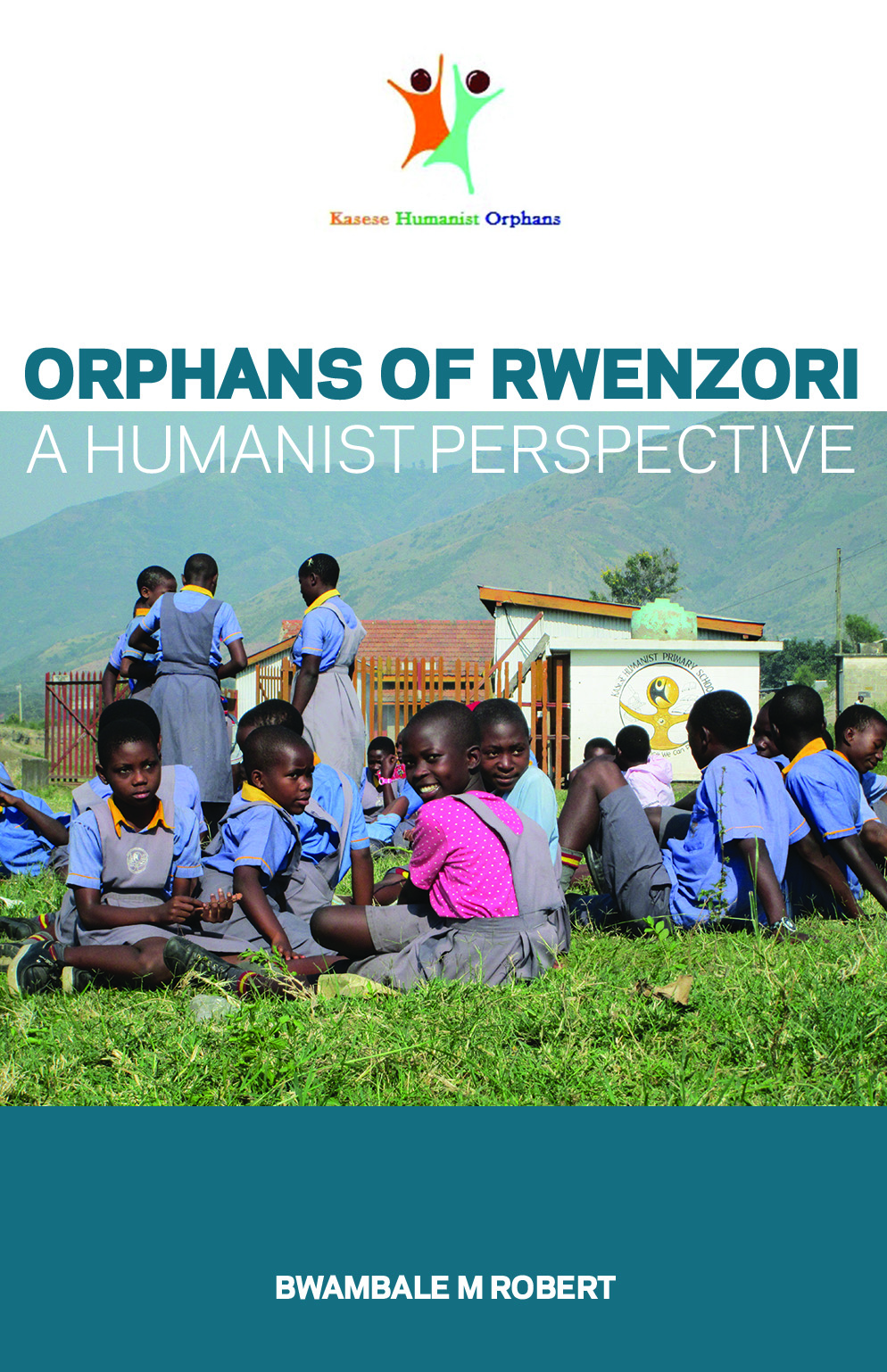 (The girls pictured in the top-most photo are: Eve, Dopio, Karen and Kayesu at Kasese Humanist Primary School)
+ Read More
Help spread the word!
 137 total shares
Be the first to leave a comment on this campaign.