The OPHELIA Foundation
$6,565
of $10,000 goal
Raised by
121
people in 43 months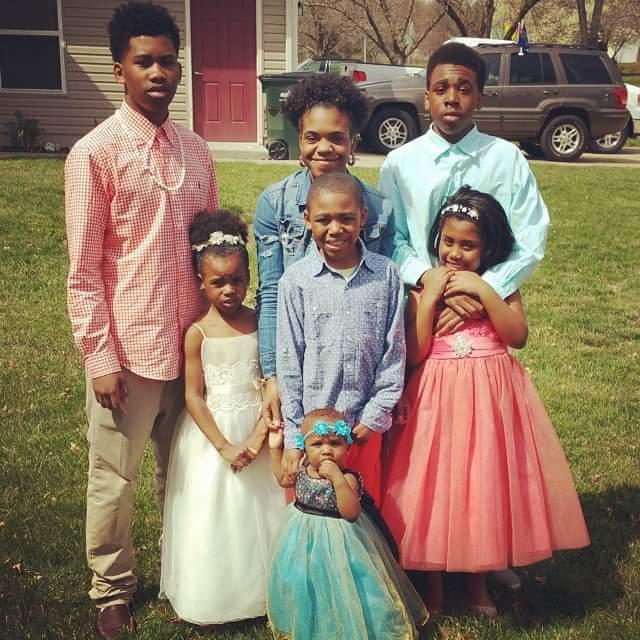 These are the great grandchildren and great-great grandchildren of Ophelia Comfort.  Charlie, Jasmine, Kolby, Kylie, Rylan, Angel, Abigail (not pictured), and Ariana...

Our youth are worth investing in....They are our future leaders of tomorrow!!! 
Our signature annual fundraising event - is the 40+40+40 "White Party with a Purpose" summer event supporting our youth.  
This is an educational component of the Foundation and we are asking more than 40 family, friends, and supporters of the Foundation to 1) give $40 or more to help us provide 40+ kids with back packs, school supplies, and reading material throughout the 2015-2016 school year, and 2) give in support of other PHEAST initiatives of the Foundation. 
The target group for our youth consist of 3rd and 4th graders because we believe and statistics show that the path to success is ensuring our kids are learning in the early grades.   We want to be proactive and diligent by joining the campaign for early learning and reading and partnering with schools and supporting parents and families to ensure that students are equipped with tools that will enable them to engage in school and learn everyday in the early years.  
We work with some awesome educators.  Schools we have supported are in the DC, Maryland, and Virginia (DMV) areas and include Weems Elementary (Manassas, VA), Garfield Elementary (Springfield, VA), Haydon Elementary  (Manassas, VA), John Adams Elementary (Alexandria, VA), and Cardoza High (Washington, DC) to name a few.  Your support in these endeavors is greatly appreciated.  Thank you in advance for your donation!
____________________________________________________________
About the OPHELIA Foundation
The OPHELIA Foundation is an organization based on the principles of Helping Others. 
The current mission is focusing on OPHELIA's PHEAST.  Through the OPHELIA Foundation, our goal is to lead efforts that support our youth and serve our communities by focusing on and addressing issues in the following areas:
•Poverty
•Health
•Education
•Arts
•Sports
•Technology
IMPACT:

The OPHELIA Foundation will support local youth initiatives in the communities.
The OPHELIA Foundation will provide grants that focus on needs that impact communities in the areas of PHEAST.
The OPHELIA Foundation leadership will utilize its skills to manage programming, develop partnerships, and maximize its time and efforts representing the Foundation while advancing the causes of the organization.                             
  - The Ophelia Foundation -
O
pportunities to
P
rovide
H
ope,              
E
mpower
L
ives &
I
nfluence
A
dvancement
Board of Directors: 
Jameece Pinckney, Chairman & Founder
Gil Pinckney, Vice Chairman
Dana Latimer, Secretary
Ray Robertson, Treasurer
Darryl Peek, Financial Secretary
Fawn Coleman
The Foundation was established in 2014 in honor and in memory of Ophelia Comfort (Jameece's Grandmother) and Ophelia Pinckney (Gil's Mother).  Both of these women were strong and the backbone of their families.   Neither completed their secondary educations.  Both succumbed to diabetes.    
This Foundation will focus not only on educational and health components but also other areas of PHEAST as a way to bring recognition and exposure to issues that our mothers and grandmothers battled and were unable to champion during their lifetime.   Unfortunately, these issues are still relevant today for many within our community.  Both Ophelia's would be proud of the establishment of this Foundation and its initiatives that seek to advance and empower our communities.
Thank you so much for giving in support of our  organization.  The seed you sow today will benefit multitudes within our communities and our future leaders of tomorrow.
+ Read More
Be the first to leave a comment on this campaign.