Operación Daniel Andre Huertas
$3,573
of $6,000 goal
Raised by
63
people in 5 months
My name is
Daniel Huertas
. I live in Guatemala, in a city called Quetzaltenango. I'm 11 years old and I suffer from a chest deformity called
Pectus Excavatum
. My sternum is caved-in and it's compressing my heart and lungs. I have low breathing capacity and my heart is beating twice it's normal rate. It causes me to be exhaust all the time and to have arrhythmias constantly. Therefore, I can't play and act like a normal child.
But there is a solution to my ailment: corrective surgery. It costs
US$11,000
. The only problem is that I don't have that kind of money to pay for it and neither my family. That's why today I'm asking you for your help. My parents and I found and met
Dr. César Cuevas
, a well known surgeon and the only one in my country that can do the surgery I need.
Dr. Cuevas made arrangements so I can be able to get operated on
october 15th
. It's so last minute but he says I'm in the ideal age to have it and it's recommended to have it now. I need to gather money by then so I can get operated.
I'm very happy to have this opportunity to get better and to become a normal boy. It's important for me to have this surgery, because it would help me to not feel ashamed of my chest deformity and I would be able to play soccer and running games.
I will be eternally grateful for any donation that comes from your heart. I will become the best of me and never forget about this great help you are giving me today. 
God bless you and your family, and thank you thank you for your help.
My doctor's information:
Dr. César Cuevas
Phone: +(502) 22697013
E-mail:
cpcirugiapediatrica@yahoo.es
F
B: 
https://www.facebook.com/PectusGuatemala/
Pictures of my chest: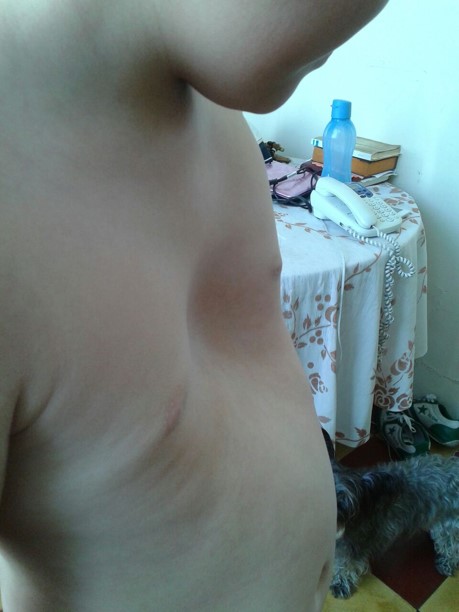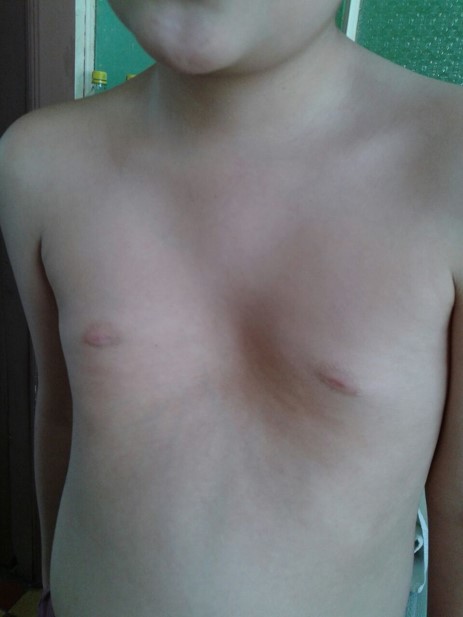 + Read More
Update 1
Posted by Daniel Solórzano
5 months ago
Share
Hi everybody. I would like to share to you some news from my nephew Daniel André Huertas.

"I want to thank from the bottom of my heart to each one of the donors of my campaign. I want to share some news to you about my surgery.

My surgery has been rescheduled due to delays on the imports of my surgery materials (the titanium bars and screws that has to be implanted in my chest). Hurricane Mathew is the responsible on such delays. So, Dr. Cuevas says that my new date of surgery is around october 24th or 25th. I'm feeling anxious already.

Also, I want to give you some great news! My family and I, have been making efforts outside GoFundMe to reach our goal of US$11,000. I've been blessed as many people have given me their donations there too. We've organizaed garage sales, petitions in my school and church, donations from random but very important people and of course donations from my relatives.

That is why our goal here at GoFundMe has changed from US$11,000 to US$6,000. I'm very close to my goal now! Thanks to all of your very very important donations. You've already changed my life with such love demontrations. I'll be in touch to let you know about my procedures. Thank you all from the bottom of my heart!"
+ Read More
Be the first to leave a comment on this campaign.