LCS: Co-Creating the New Earth
£

14,367
of £15k goal
Raised by
204
people in 44 months
Dear Soul Family!

My name is Vaz and I run the London College of Spirituality. Back in 2007, I wished to meet other spiritually open people and set up a meetup group in a London cafe. A few people turned up. A month later 60 people arrived, just showing that something phenomenal is happening on the planet. 8 years on, there are now over 11,000 people in our group and we've become the largest spiritual Meetup group in the world!

I work with amazing lightworkers. We are former cityworkers who have worked at LCS voluntarily for years, 7 days a week, without any funding yet creating hundreds of events a year, co-creating humanitarian projects and working with national charities (See our work here). Imagine what we can achieve together with funding!

We are calling on the People for the first time since we began to take our movement to a whole new level, turn LCS into a Charity - for people and planet - and work towards creating the first grassroots University of Spirituality in London. We are here to inspire, empower and elevate the next generation of spiritual leaders - to co-create the new earth. Together we can Be the change, as we bring you closer to the work that is being carried out. Please Donate whatever you can! Every pound brings us closer to our goal :)

£5, £10 or more. This is about all our energy being involved. Each person's energy amplifying the message to Group Consciousness - showing the world that each person can make a difference!

We are all living in incredible times. There is a huge awakening occurring on the planet, you are all part of it, being beacons of light for the shift in consciousness. This is a time where humanity is ready to choose a new path, of Peace, Unity and Higher Love.

This is a call out to anyone who is inspired by these times and wants to be a part of the change. If you resonate with what we do, with our visions for humanity/planet, have ever benefited from our group or have created your own group inspired from ours. Let's show the world that People Power can create something out of nothing, and inspire a million others to do the same!

Thank you so much for your time. Please read our Visions & Goals below and on our Main Fundraising Page Here, ranging from Campaigning to LightWork retreats, and our immediate goal of making all events free. And please pass this around so we can make a powerful difference together!

Thank you for your support!
Blessings on your sacred journey,
Vaz

_______________________

~ WHAT WE DO TODAY ~

2013: LCS is the largest spiritual meetup group in the world with over 11,000 members, growing at 83% per year - holding Hundreds of spiritual Events a year, having supported National Charities (St. Mungo's, Kids Company, MIND), co-creating Humanitarian and Environmental projects, facilitating Retreats and initiating Spiritual Projects to raise consciousness.

We work through principles of Heart Centredness, offering Transformative events, establishing a Conscious Community and encouraging Social Action and Collaboration for positive societal/planetary change.


~ OUR NEXT STEP ~

LCS has the potential to transform the lives of millions as a charity with your help. Our charity projects include:

* Being a major platform for our homegrown Spiritual Leaders
* Free Spiritual & Personal Development Events
* Humanitarian and Environmental LightWork
* Projects with Children/Youth
* Expanding our Collaboration with National Charities
* Spiritual Training Programme
* Community Spiritual Support
* Campaigning on Key Issues
* Peace Projects: Home and Worldwide
* Funding Spiritual Projects inspired by our Members
* First University of Spirituality in London

~ FUNDING BREAKDOWN ~

£15,000 = Settlement of previous Loans, Hall Hires over 6 yrs leading us to this point
£100,000 = Charity Setup and Expand to other Cities (already occurring): Spiritual Talks, Workshops, Daily Humanitarian and Environmental Service Work
£300,000 = Have a Location to work from, Ability to Hire Team of 5 extra staff to Expand all Projects, Daily Events, Room capacity of 600 for Talks, Media Interaction of Vital Issues facing Society
£500,000
= LCS funding Key projects within our Community
£1 million
= Establish a London University of Spirituality, Central London Location for Events (capacity 1,000), Expand the College to Other Cities, Establish Retreat Centres in various Locations, Global Humanitarian and Peace Work, International Media Presence on Key Issues.
~ WHY WE NEED YOUR SUPPORT! ~LCS has been run by volunteers for 8 years without any funding
, and we have reached a limit of what we can achieve with our current resources. Our members are expanding exponentially. For us to continue the work we do, meet the growing demands of our events and audience, and achieve our greater visions making a
huge difference to society and planet
, we need to make the next step and transform LCS into a Charity
.
Thank you for contributing towards our incredible goal of establishing the world's first grassroots University of Spirituality, and being a major influence in the shift towards humanity's destined era of Peace.
Namaste, Love & Blessings â¤
~ TESTIMONIALS ~
"LCS rocks. It is a wonderful group of truly nice people on a path of enlightenment through friendship and offers brilliant, inexpensive access to top speakers and authors in a variety of spiritual fields. This is without question the best spiritual group in the UK and the finest opportunity to advance spiritually through friendship, love and knowledge."
-
Mercedes, Facilitator
"Wonderful! A dream come true; something I've wanted to be involved with for ages but didn't know was out there until last year. Truly relieved and thankful for the opportunities and gatherings you guys make available for us. I can honestly say it's changed the quality of my life for the better."
-
Viki, Member
"I remember how the London College of Spirituality began as an idea in the mind of Vaz its founder some years ago. I have watched with admiration and gratitude as it has flowered into its present incarnation. LCS currently offers a wonderfully diverse selection of events to spiritual explorers based in and around London. I highly recommended LCS to anyone who wants to expand their spiritual knowledge and boundaries."
- Steve Nobel, former Director of Alternatives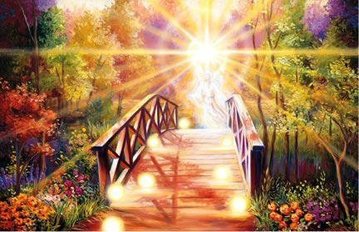 + Read More
Help spread the word!
 288 total shares
Update 1
Posted by Vaz Sriharan
40 months ago
Hello everyone! Thank you all so, so much for your wonderful support and donations. It has literally allowed us to continue our work in London. And we are coming back with even more! We have brand new events and community focused work to spread these crucial messages of love, hope, peace and harmony to as many as possible.

We have managed to raise over 50% of our required funds from this summer!

We have now created a model to become sustainable ourselves, once we can repay our outstanding loans as all our current funds are going out towards this. We require just £7,000 to repay all our hall hires and be able to move out. We are busy training as many lightworkers as possible as we are hearing the call, as always our main message is empowerment to all.

It has been an incredible journey as we lead a spiritual organisation in the heart of a major city, and whilst being the largest spiritual meetup in the world we are very passionate about staying true to our core philosophies of ensuring we are heart centred and accessible.

Any help you can offer would be gratefully appreciated!!

With love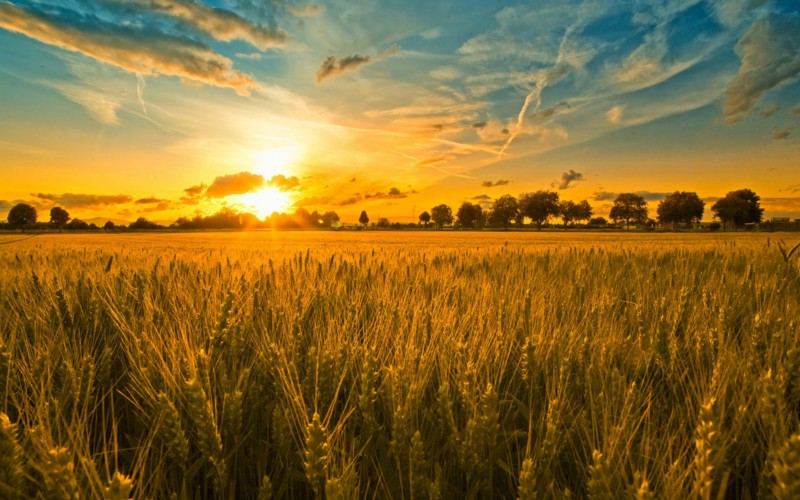 + Read More
Help spread the word!
 288 total shares