Nathan's Medical Fund
$19,368
of $75,000 goal
Raised by
166
people in 36 months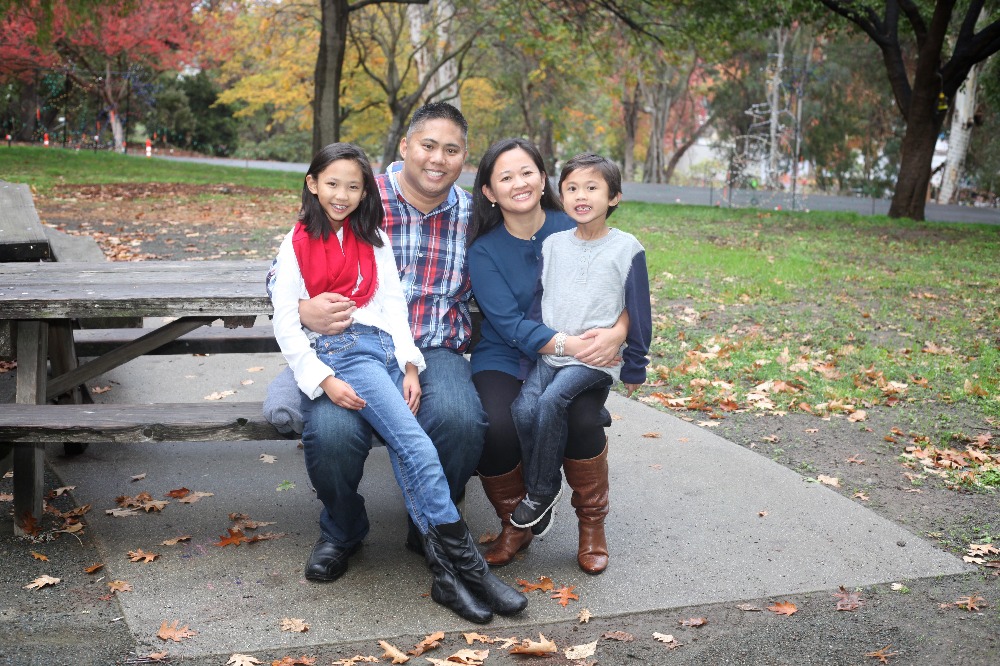 About Nathan
Nathan Baquiran is a 7-year-old boy who loves Minecraft, playing video games, reading and playing with his cousins and friends. He enjoys going to school and learning new things. He has a big stuffed animal collection and loves to watch movies such as Star Wars. His new interest is learning all about Marvel characters such as Iron Man and Thor. He also loves spending time with his big sister Hailey and his parents Mark & Ruth. He has an infectious smile and a sweet spirit.
The Story
Nathan was diagnosed with Duchenne Muscular Dystrophy (DMD) in August of 2013, at the age of 5.
Those affected by Duchenne have a progressive loss of strength, which is caused by a mutation in the gene that encodes for the protein dystrophin. Because dystrophin is absent, the muscle cells are easily damaged. Every single muscle in the body is affected. As the muscles continue to weaken, serious medical problems in the heart and lungs can and will occur. Young men with Duchenne typically live only into their late twenties. Sadly, at this time, there is no cure or treatment for this devastating disease.
During the summer of 2015, Nathan stopped walking completely and now uses a power wheelchair full time. His muscles have weakened to the point where he requires assistance with activities of daily living such as dressing, grooming, toileting and feeding. Things like being able to change your clothes, turn in bed or hold a cup. Everyday activities we often take for granted.
Despite the struggles, Nathan's family continues to fight courageously. They also participate in multiple fundraisers to help spread awareness and fund research for a cure. Their goal is to find a cure for their son Nathan and ALL boys and young men with DMD.
The Financial Burden
Sadly, there are many out of pocket expenses that their medical insurance does not cover:
• $700 monthly payment for Nathan's wheelchair accessible van
(Van converted to include a ramp cost $38,000 and the handicap ramp was $27,000)
• $1,800 for Nathan's power wheelchair
• $2,000 for leg splints
• $1200 for a Bi-pap (breathing) machine
• $500 Bathtub transfer chair
• $300 to update his manual wheelchair
• Co-payments for doctor's appointments to see different specialists and also for any medical procedures such as an MRI or X-ray.
• Prescription medications, vitamins and supplements
To understand the example of the costs – please see MDA's total cost of illness study:
http://quest.mda.org/news/mda-study-reveals-cost-illness-als-dmd-mmd
Unfortunately, in the past 2 years Nathan's disease has progressed more rapidly than expected and the family has been unprepared to pay for the increased medical costs. The family has depleted their savings in order to pay for these much-needed expenses. (Both Mark and Ruth have jobs but Ruth has reduced her work hours in order to care for Nathan. Reduced hours means reduced income.) By starting this fund, we hope to help minimize the financial stress and burden on the family as they focus on the daily needs of Nathan.
How can you help?
First and foremost, the Baquiran family asks for your prayers for Nathan, that he be given a chance to fight DMD and that a cure will be found during his lifetime. Pray for the entire family that they may have comfort, hope, and courage through the ups and downs. Pray for physical and emotional strength to care for Nathan and help him in his fight against DMD.
Second, donate if you can. The medical expenses continue to grow exponentially as more medical equipment is needed to meet Nathan's physical needs. 100% of your financial gift goes toward paying down Nathan's medical bills. Please donate whatever is in your comfort level.
Lastly, encourage others in Social Media or in your community to give and to share Nathan's story. Whether you give or not, we are thankful for you taking the time to read about Nathan and learning about Duchenne Muscular Dystrophy.
Thank you for your prayers and gifts.
Myla and Matt (Mark's sister and brother)
Rachel (Ruth's sister)
+ Read More
Be the first to leave a comment on this campaign.