Moo View Farm - Pay the Fine
$11,325
of $20k goal
Raised by
169
people in 7 months
In May 2016, Mark and Helen Tyler were convicted of selling raw milk by the South Australian government. The prosecution maintained that running a cow share program was really a way to sell raw milk. The cow share scheme established by Mark and Helen in 2008 was set up so that consumers could purchase shares in a cow from which they could access fresh, raw milk. Each cow has many shareholders and the raw milk is available from the cow for the shareholders.
Prior to the conviction, no-one from the government would even talk to them about an alternative system because of the outstanding legal charge.  Mark and Helen chose to plead guilty to the charge in order to open up the conversation with politicians and government officials about how we might implement a system for informed consumers to legally purchase raw milk in South Australia.
Now with that out of the way, the conversation can get serious and consumers and producers alike can ramp up the lobbying for a fair, legal supply of raw milk.
The charge attracted a fine of $18,500.  The Moo View Shareholders Committee are now seeking donations to help pay Mark and Helen's fine, so that we can get on and talk about putting a fair, regulated system in place so that consumers can access the foods they choose to consume – healthy, fresh and direct from family farms.
Imagine a world where consumers could choose the food they knew was good for them - without fear of recrimination or loss of their supply. Imagine a world where small family farmers could provide clean, ethically grown food in an economically viable way without fear of recrimination or bank-busting fines.
Many countries around the world have a regulated raw milk industry. In fact, Australia is one of only three countries in the world where raw milk is not readily available to those who choose to drink it. We don't have to be one of those countries!
In every other country, consumers can choose raw, clean, nutritious raw milk for themselves and their families. They can purchase it from their local farmer, from a vending machine or have it delivered to their door.
Without family farms, we will lose the opportunity to know where our food comes from and know the people who grow our food - we lose control over our food!
You can help!
Cow share programs do not sell milk - we share milk from our cows with other shareholders who make the choice to consume fresh, nutritious, raw milk.
Please spread the word – share the campaign through social media and other networks using the links on this page. 
Please give what you can to help pay the fine – any additional funds raised, together with funds from the Australian Food Sovereignty Alliance's Legal Defence Fund, will be put towards the lobbying activities to get the fair food discussion onto political agendas, as well as to help Mark and Helen pay outstanding costs related to farming which are difficult to pay without a regular income.
Help us be the voice for legislation which needs to change. Help us to start the journey towards raw milk regulation.
The raw milk issue exists throughout Australia and farmers need support to protect their livelihoods, their right to provide healthy food and their right to farm in health-giving ways. Consumers need support for protecting their freedom of choice. Help us now to
moooove
forward into a healthy future!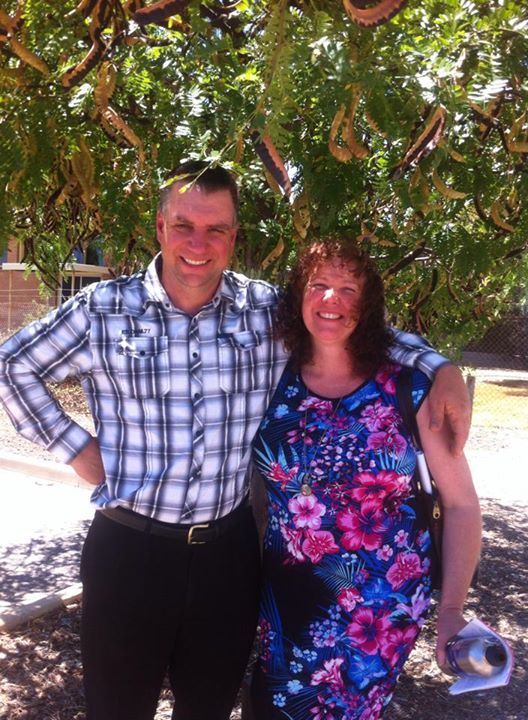 For more information about Moo View Farm, click
here
.
+ Read More