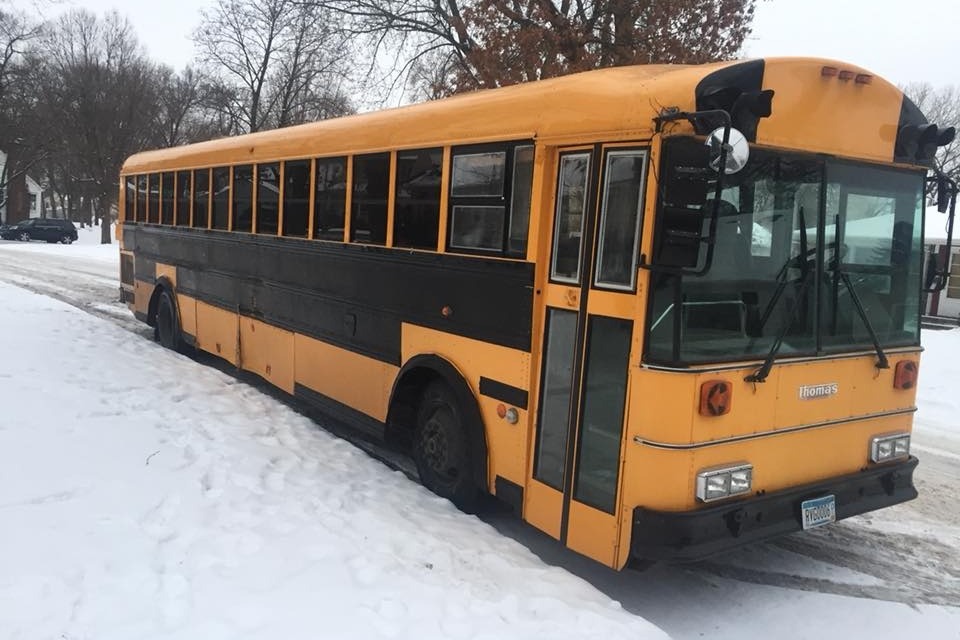 18
6
Mobile Homeless Shelter
$725
of $5,000 goal
Raised by
18
people in 9 months
Imagine a scenario:
You are homeless right now, on the street with your kids. Tonight though, instead of staying in filled-to-capacity shelter downtown, you are on the bus. The kids are watching a movie, the grown-ups are playing cards, there's popcorn and board games. Best of all, you can make yourself at home and sleep with both eyes closed. You are treated with dignity and respect, and in the morning there's hot breakfast. 
This is our dream, our plan and our project.
Any help you can provide, even just $1, means the world to us. We are looking for donations to help get this mobile homeless shelter up an running! Our goal is to have a true mobile HOME, not just a shelter, for people to sleep in. 
We do understand that the local shelters are doing the best they can, but we have a serious problem with homelessness in the Twin Cities. Shelters often, if not every night, have to turn away people because they don't have the resources to help everyone. We'd like to offer an alternative.
Our goal is to work with existing shelters and organizations to be a resource to them and take some of the burden off of their overstretched budgets and overworked staff. We don't want to be in competition with anyone. We want to partner with those places and work together to provide the best experience for everyone involved.
Your donation would go toward supplies to renovate the inside of this bus to make it more livable. It has already been turned into a living space (a former tour bus), but it certainly needs some TLC. Your donations will also go toward food, supplies and gas so it can travel to where it is needed.
This bus will sleep 8-10 people at a time. If it can help one family, it will be worth it, but it has the potential to help so many people. We are extremely grateful for your help, whatever the contribution. 
(If you are in the Twin Cities, we are also looking for volunteers!)
This page was set up for my friend Jack. This is his project from beginning to end. Thank you so much Jack!
+ Read More