428
11
Marsh Family Support Fund
$28,340
of $10,000 goal
Raised by
428
people in 15 months
First of all, I would like to give a massive thank you to those who visit our  GoFundMe page. Your contribution would mean the world for my sister, Helen, her husband Russell and their nine year-old son, Ronan.
I have started this GoFundMe page in the hope of helping my beautiful sister Helen with medical and general expenses while her husband lays in hospital on life support.
On Monday 12th February 2018, my brother-in-law, Russell, a hard working and extremely dedicated Emergency Registered Nurse was on duty, when a sickly patient coughed on him. Two days later, Russell started suffering from chills, vigorous coughing and a fever.
Four days later, Russell took time off work as he was experiencing shortness of breath and difficulties breathing. Russell then presented him to the Emergency  Department for assessment. Upon the assessment, Russell was not getting enough oxygen to his brain and body and was placed on non-invasive ventilation and admitted to the High Dependency Unit.
Less than 24 hours later, Russell was placed on life support, where he remains today, due to acute respiratory failure, caused by possible pneumonia.
Russell was quickly transferred to a tertiary hospital and connected up to an ECMO (Extracorporeal Membrane Oxygenation) - otherwise known as Extroporeal Life Support, a technique of providing prolonged respiratory and cardiac support to a person whose heart and lungs are unable to provide to sustain life).
Russell currently requires and is dependent on medications to help support his blood pressure. He has developed acute kidney failure and is currently on dialysis. He still remains on life support and is in critical condition.
Russell is married to my sister of 20 years and both went through a hard arduous journey to conceive their now healthy 9 year-old son Ronan through IVF. Russell has always been a happy and cheerful young man who recently celebrated his 39th birthday last month.
We are praying he makes it through this, and although he may suffer ongoing neurological issues and require ongoing  mobility rehabilitation, we all want him to  recover and be able to spend many more precious years with his wife and son who mean the world to him.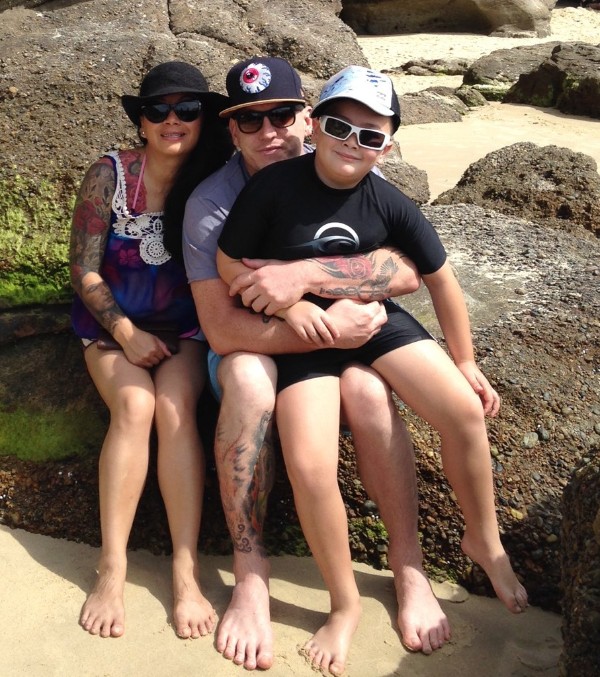 + Read More
Update 2
15 months ago
Share
With a heavy heart I would like to tell everyone Russell passed away early this morning with his family by his side. He fought a hard battle over the past 4 weeks but unfortunately it was a battle he did not win. We would to thank everyone for their support, prays, donation and love.
+ Read More
Update 1
15 months ago
Share
On behalf of the Marsh family, we just wanted to say a massive THANK YOU for getting behind and supporting this campaign.

Upon starting this campaign, we honestly did not think we would raise even close to $5000 let alone over our target goal and over 800 shares! Whilst this amazing generosity will go a long way to helping with the ongoing medical and general costs, we know that we need to band together and continue with the donations and sharing.

After one week in ICU, there has been very little  improvement to Russell's critical condition.

We were all praying we would receive some news considering he has been on a ECMO machine acting as his artificial lungs. He has been on this machine since Wednesday to give his lungs time to recover, unfortunately to date, there has been no change or improvement.

Please keep sharing and donating to this campaign. We are all extremely overwhelmed and humbled by the growing success of this campaign.

Once again, we thank you from the bottom of our hearts for the amazing love and generosity you have shown.
+ Read More
Read a Previous Update