Make me Young Again
$490
of $50k goal
Raised by
9
people in 27 months
We are all getting older and yet, what if there was a way to reverse your age by 10 to 30 years?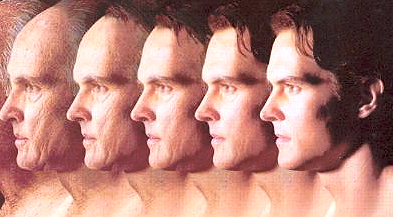 Imagine a panacea (universal cure) for health? No more pills, medicines, doctors, hospitals and everyone living in young healthy bodies for as many centuries as they choose.

You can keep spending thousands a year on pills and medical costs in an ever more feeble, decrepit body until you die, or you can spend a little on this project and perhaps have a chance to live again in a healthy, young body.

Insane? Read on and you will realize this is possible and I'm willing to test it.  If you can read data from the body, you can write data into the body to induce physical changes.
If you take some sand or powder, put it on a metal plate and vibrate that plate, the sand will show the pattern of the sound.
This is call 'cymatics.'
Everything is composed of matter which has unique frequencies, so the DNA amino acids and their unique position in the DNA strand are unique to the individual person.
So you can represent the DNA with a custom musical chord and play it back cymatically as an MP3 or WAV file to reproduce the original DNA pattern.
By mapping the unique DNA patterns of a human, we should be able to play a source pattern into another human and the sonic patterns should cause the forming DNA to partially copy the source.  Partial cloning.
The idea being to cymatically copy the DNA patterns of an 18 year old onto the DNA patterns of a 60 year old which should reverse aging by about half, approximately 30 years.
Watch this video to see how we can convert DNA to music  that would let us cymatically rewrite it.
I'm willing to risk losing my pure genetic identity by hybridizing it  for the privilege of restoring some degree of youth and possibly achieve something that will benefit people all over the world.

Here is a description of the new science of 'Wave Genetics' which describes how tissue and organs can be regenerated from a healthy template;


There are still many things I wish to do in my life and feel my time is waning, so I'll take the chance and am asking you to donate to help me make it so.
Who needs to be immortal with a one shot drink when you can just refresh every few years and even change your body in the process!

For purists who want to retain their unique DNA, we would have to scan them early enough to have a map to use over and over again. That age range could be 18-30 or so.

Another possibility is to place this into a bracelet you wear all the time. It would continually influence your forming DNA to keep you at that age as long as the unit is worn and has sufficient power.  Though I would prefer the reprogramming to occur while I sleep to wake up refreshed and younger.  See;
The Immortality Loop WristBand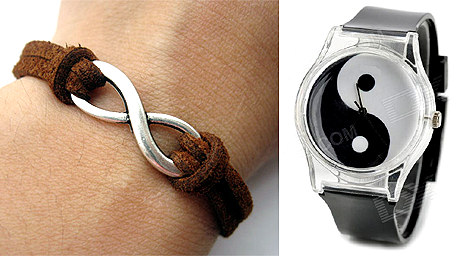 We wind up with a novel way to rejuvenate that could also help repair many physical issues and even diseases.  You could be a contributor and a participant to change all health and aging issues using partial cloning.
So, I'm the one taking the risk, all you have to do is pony up some money, the more you contribute, the faster we can get this show on the road and I'll be reversing my  years and documenting it all.
+ Read More