Mahahual Mx Turtle Conservation
$1,625
of $2,500 goal
Raised by
27
people in 34 months
Buenos Dias, 
I am raising money to support conservation projects along the undisturbed coastline of Quintanna Roo Mexico. The initiatives being addressed by this fundraiser is to complete beach surveys along 160km of beach from Lagoon Mosquitero to Rio Huach and possibly Xcalak. These surveys will allow us to identify turtle nesting beaches allowing hatcheries to be introduced in future years, the goal is for implementation next year.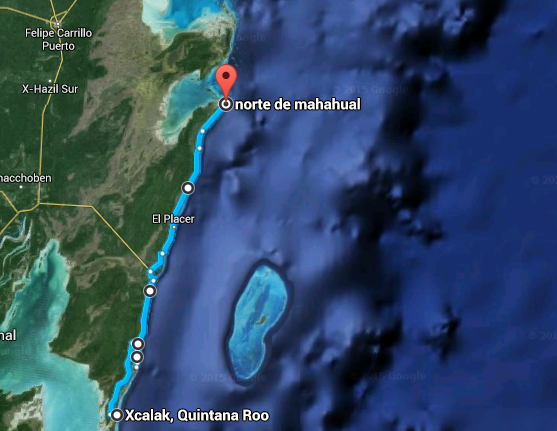 This will not only help conserve the endangered sea turtle species of the region, but lends the opportunity to educate the community and enhance their ecotourism.
The importance of sea turtles is often easy to forget. Some key points:
-Turtles are a keystone species to ocean ecosystems, maintaining fragile coral reefs and healthy seagrass beds. Their presence helps balance marine food webs and assists in butrient cycling. 
- 5 of the 7 marine turtle species are either endangered or critically endangered (Loggerhead, Green, Kemps Ridley, Leatherbacks and flatbacks).
- It is believed that 4 of these species have been found along the coast being monitored. 
-Many female turtles only nest every 2-4 years, laying a few nests per season, the average survival of hatchlings is 1 in 1000. 
-Threats are still posed once reaching maturity, with long line fishing in the area, in front of nesting beaches, many turtles become colateral damage and discarded when caught in nets. 
- Many nests are scavenged for eating, as some locals will eat turtle eggs, as well as the turtle itself, or feed them to their dogs. 
Though it may sound like a lost cause, there are many residents interested in conserving these magnificent creatures. By getting the community together to assist with surveying, bringing the topic to the surface and reminding the community of the intrinsic value of these species, there is great hope that with your help we can have a detrimental impact. 
All contributions will go towards surveying initiatives in Mahahual on behalf of Littlefeet Environmental. 
+ Read More