Tiny bit of hope for a better 2016
£1,605
of £5,000 goal
Raised by
69
people in 42 months
Hi guys! my name is Meesh, along  with my friend Bec we have decided to tell our friends story in the hope that we can raise some money to help a family that's very close to our hearts. Jess isn't just our friend but our colleague Nu Tatu tattoo studio in Neath, South Wales. This may be a bit of a long story but please please  Have a read and if you can.....help us make 2016 a happy year full of things to look forward to instead of heartache and tears!!! 
We sincerely thank you You all for taking the time xx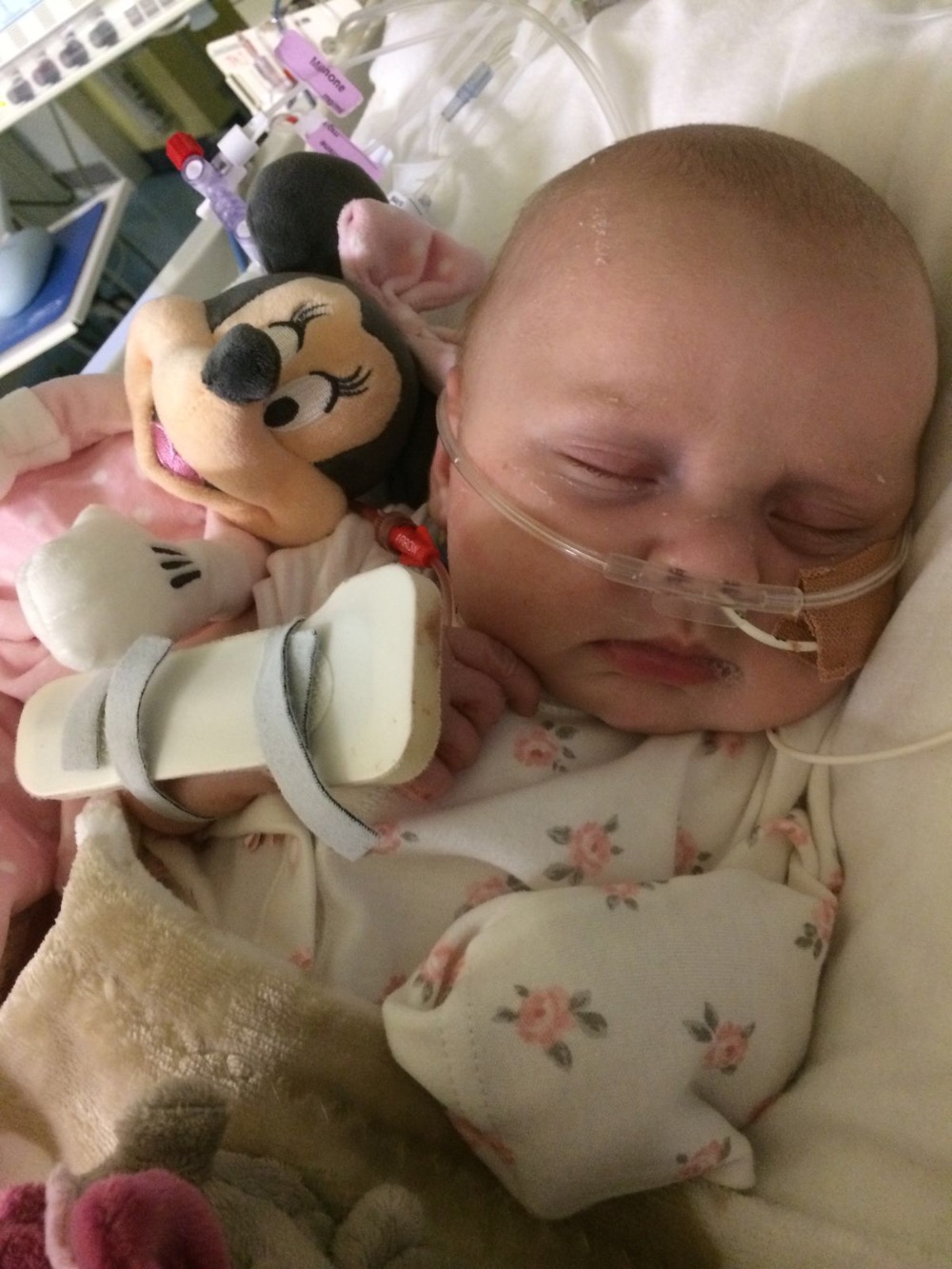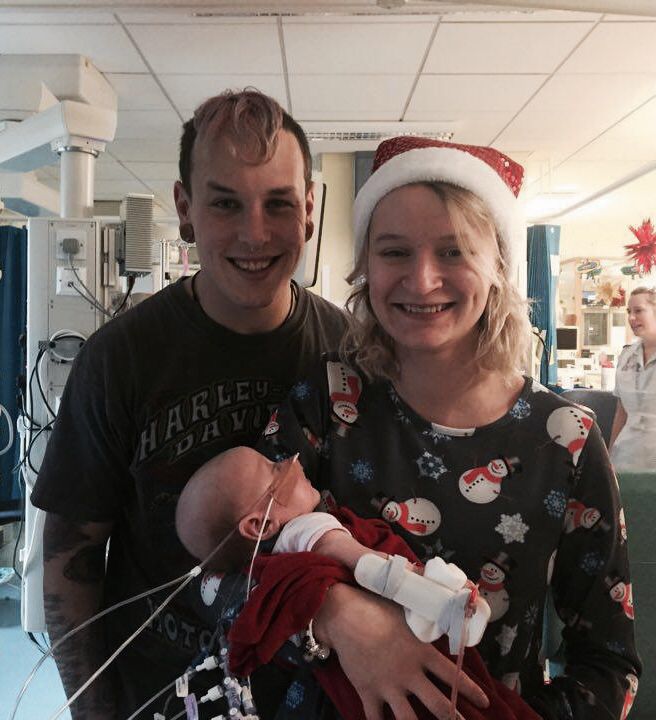 This is a story about our friends Jess, Sion and their beautiful baby Esther. It all started about two years ago when Sion was in a horrendous car accident that left him in a coma with a serious head injury needing over 50 stitches!  And other injuries that eventually needed surgery. For weeks Sion was in hospital and Jess never left his side willing him to get better, her faith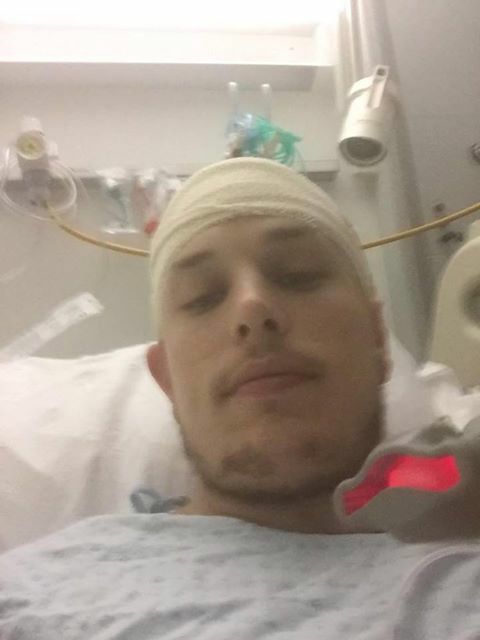 was unshakeable and in the coming months Sion did recover. For a while all seemed to good and life was moving along just great with both of them making plans for the future. Jess found out she was expecting their first baby and everything seemed perfect.
a few months later Jess had the heartbreaking news that her uncle, a man she idolised had died and it broke her heart. She was utterly devastated by the news as he had been a great support in her life until he became ill and it was Jess's turn to look after him. Whilst waiting for news on the funeral they had more and the most devastating news they could get, the hospital called regarding an MRI scan that Sion had recently .............he had a brain tumour.
So, baby on the way and still grieving for her uncle they had to endure the fear and devastation that the latest news brought with it! We were all devastated and couldn't believe what they were going through but one thing we all admired was their resilience and their will to carry on as normal. As Jess's due grew closer so did Sion's date for his operation to remove the tumour! 
Beautiful baby Esther was born by c-section on October 26th 2015 , a happy, healthy beautiful baby girl who gave her parents another reason to fight on!! And what better way to start...........Sion proposed when Jess went into labour!!!!! Amazing timing I have to say. They came out to a new house they had rented. They had worked so hard to redecorate and move in, in time to bring home their little bundle of joy.
Sion's operation was due two weeks after Esther's birth which would leave Jess who had just had a c-section to care for a new baby and her fiancé recovering from brain surgery. But the date was moved to December.
at the beginning of December Esther developed a cough and was taken in to hospital, Jess and Sion were told that she developed serious broncalitus and needed to be hospitalised . Esther was released from hospital a few days later but still wasn't 100%.  Then the second week of December comes and it's time for Sion to have his operation to remove the tumour on his brain.  He's in Cardiff hospital being taken in to theatre for his lengthy op and suddenly baby Esther stoped breathing!!!!!! Luckily, they were still in the hospital and Esther was rushed into intensive care where she is sedated at only just over a month old!!!! No one could imagine what Jess must have been going through at this moment - her fiancé having major surgery on his brain and her newborn daughter in intensive care. I can't imagine how Sion must have felt coming around from anaesthesia  to find out his daughter had stopped breathing.
Esther was transferred to Bristol hospital where she had open heart surgery a week before Christmas. She was brought out of sedation on Christmas Day only to need to be put back under on Boxing Day following her heart rate reaching 300bpm. Sion had been released from hospital only to spend the next 3weeks in Bristol hospital willing his baby girl to survive! Esther had a heart condition that meant one of her arteries was coming from the wrong part of her heart and was preventing her heart chambers getting enough oxygen and this had to be corrected. She has since been released from hospital but after spending so much time sedated she's forgotten how to feed from a bottle and now needs to be tube fed until she learns to to bottle feed again. 
Its been only only a few days now that they have been home and we all honestly thought "that's it they are home nothing else can go wrong"...............  Well, on returning home they were met with an eviction notice.  Not because they were bad tennants or didn't pay their rent, but because the landlord rented them a property that was in probait and wasn't actually allowed to be rented!!!! All the effort to get it decorated and ready to move in to, all the stress and heartache, when all u need after being away for so long in such horrendous circumstances  is to curl up in your own bed knowing your family are safe and all in the same place, your place. You have to face another uphill challenge.
jess is an amazing woman, one of the strongest that I know but how much can one family go through, I don't know. 
I am hoping that this story will touch your hearts and that you will donate just something, we don't have  a huge amount as our target just enough for them to put a bond and first months rent and maybe a little to put away so that Sion doesn't have to go back to work in the next couple of weeks because he hasn't had time to recover from his own ordeal, so that Jess doesn't have to rush back either and leave Esther all day. They need time as a family in a place that's safe and secure, somewhere they can call home and finally have their first Christmas.
we would be sooooo thankfull to even raise anything, even if we don't get to our target. We just want them to smile, to feel like something's going right for a change, that people care and they can have a future to look forward to. Please help us to make that happen.
thanks for taking the time to read this story and for caring.
+ Read More