LancasterNepal Earthquake Fund
$41,194
of $100,000 goal
Raised by
96
people in 41 months
This fund was started as a response to the devastating original Earthquake in Nepal on April 25, 2015.  To date more than 8,000 are confirmed dead and over 6,500 injured.  The death toll continues to rise and many remote villages affected by landslides have not yet been reached.

Following numerous aftershocks, a second 7.4 earthquake occurred on May 12 with an epicenter 50 miles northeast of Kathmandu.  As a result, the Himalaya from the Annapurnas in the west to the Everest area in the east have seen extensive damage from collapsed houses and giant landslides.  In light of the ongoing destruction in Nepal, we are redoubling our fundraising efforts and will continue our campaign for some time.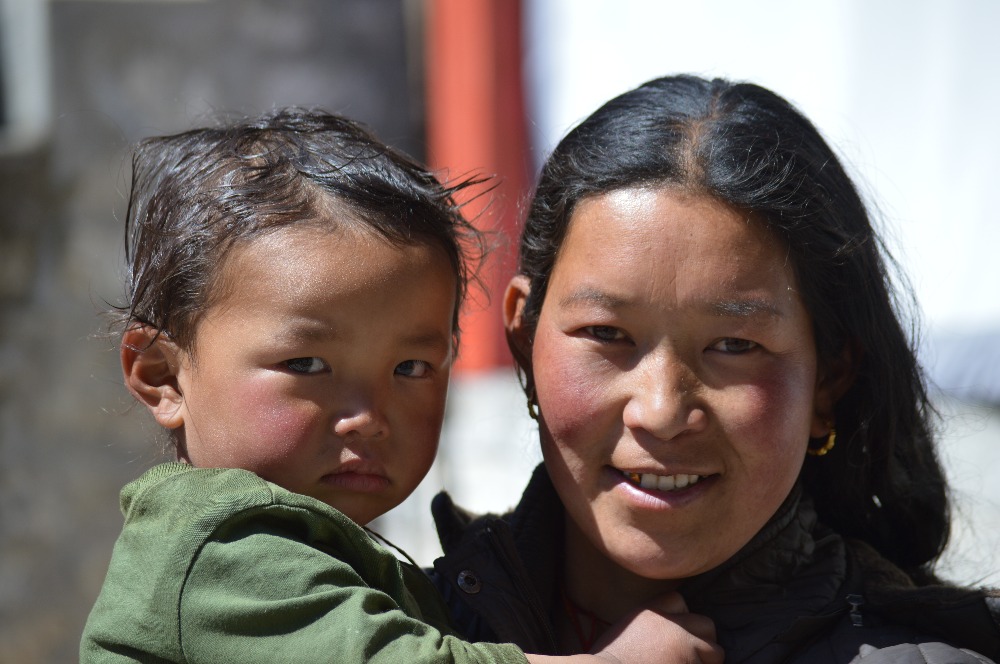 Sherpa mother and son from Thame Valley
Everest Region

We are a community of people in Lancaster, PA who have either lived in Nepal or traveled there and been touched deeply by the  kind people of Nepal, inspired by the amazing Nepali culture and challenged and rewarded by the Himalayan mountains.  Because Nepal has given us so many gifts over and over again, we are committed to giving back to Nepal in her time of greatest need.

The needs will continue to unfold over the coming months.  Our goal is to get all funds raised into the direct hands of Nepali people in need.  Because we have many long term friends and family in country, you can feel confident that your money will not be spent in overhead and salaries.  Three areas we already know the funds will go to include:  hospitals in Kathmandu that are overwhelmed with patients and not enough supplies, to a village called Archale north of Kathmandu that was heavily damaged, and to specific families in Kathmandu who have lost their homes.  Please be generous to assist Nepal on the road to healing and recovery.

Deepest thanks!

Mary Ellen Francescani, Jerry Lapp, Joe Devoy, Cynthia Kilbourn, Linda Berger, Laurel Etter, Rick Seavey, Vicki Reed, Merv Stoltzfus, Lori Orihuel and a wonderful community of Nepal-loving Lancasterians!!!

Check out our LancasterNepal Facebook Page for results of our large fundraiser on May 9th @ Tellus360.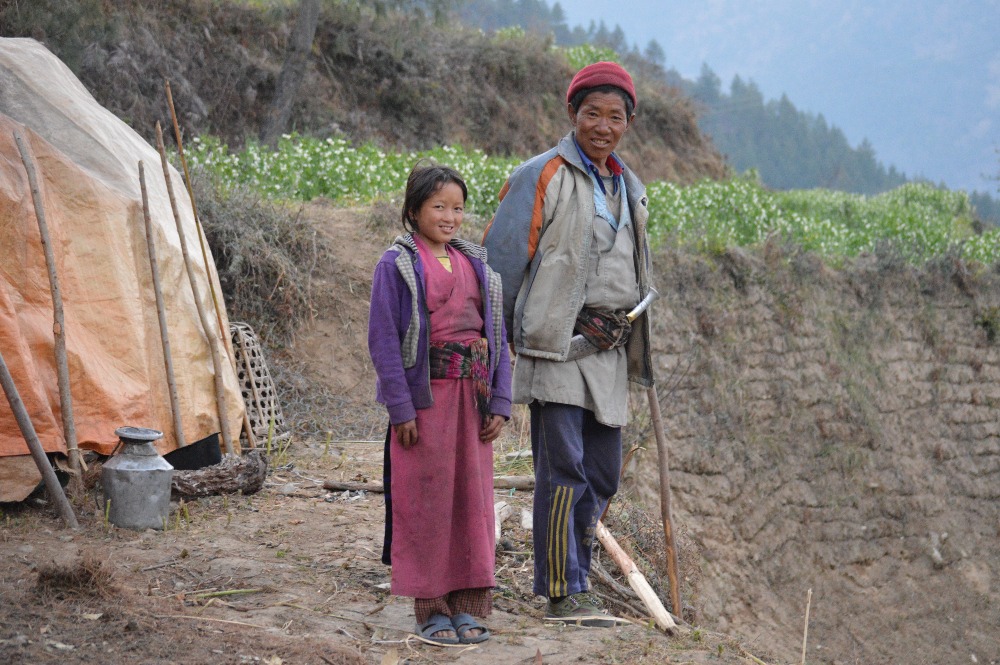 Tamang father and daughter from Goljung
Greater Langtang area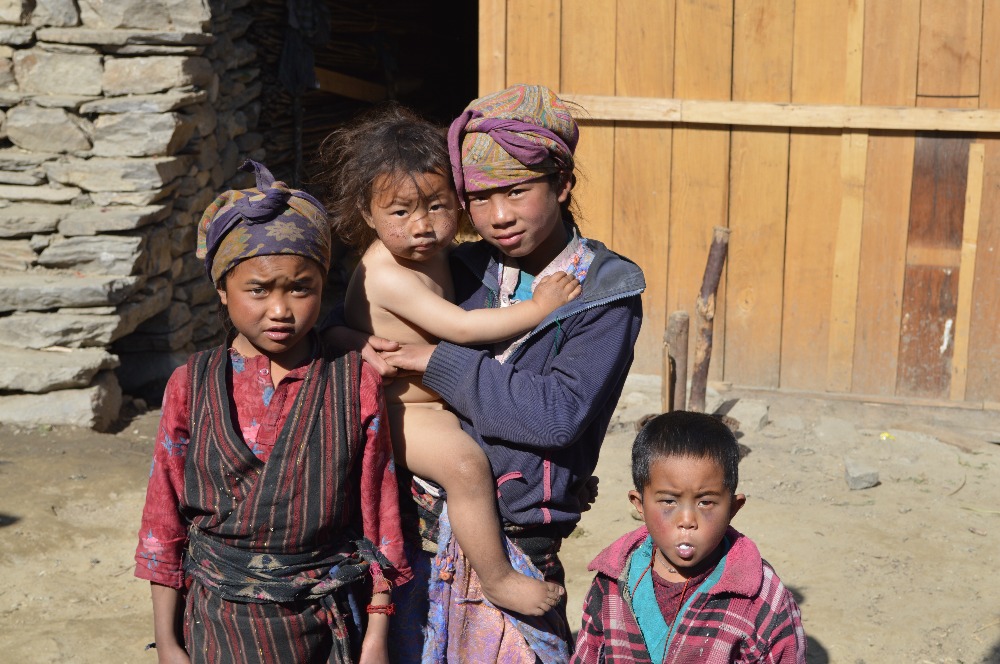 The Gangs of Gatlang
Greater Langtang area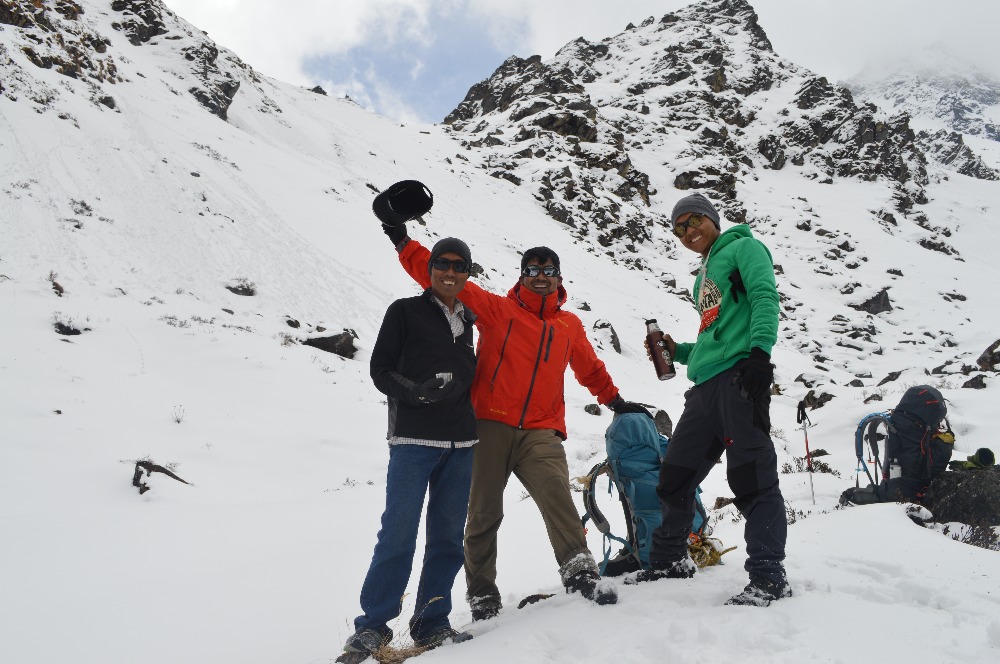 Ang Dendi Sherpa and his crew on the Ganja La trail
Langtang Valley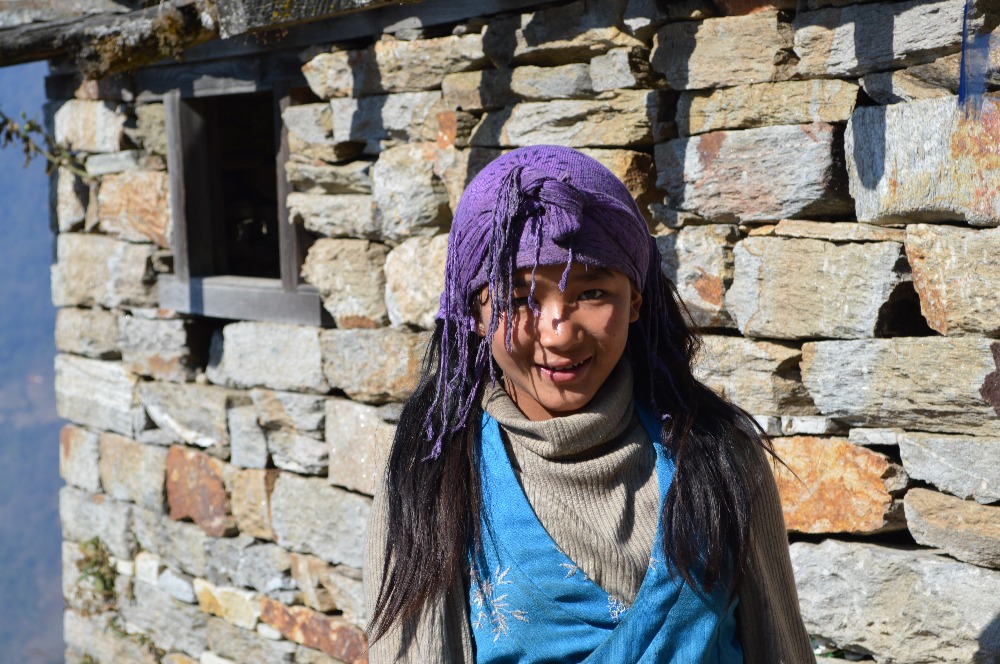 The beautiful laundress of Brimdang
Greater Langtang area


Clare walking the Langtang Valley between
Langtang Village and Kyanjin Gompa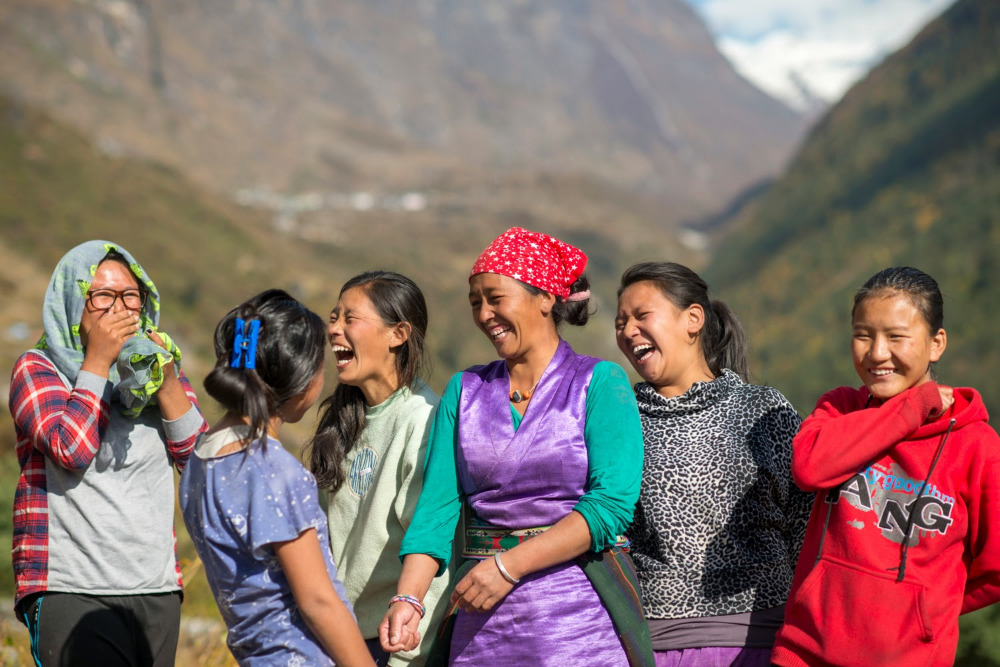 Precocious innkeepers of the Hill-Top Guest House
Langtang Valley


The peep herder of Tatopani
Greater Langtang area


+ Read More
Update 1
28 months ago
Share
It has been a long time since and update but sooo much has happened...we just got back from and amazing 3 week visit to Nepal with the whole family.

1. In 2015- we raised approximately $40,000! for Nepal Earthquake relief through various different events. We continue to raise funds through our non-profit Skychasers Charitable Foundation.
2. This money has been put to direct and great use. Jerry Lapp, and a group of Skychasers trekkers tore down a damaged school in Hille (a remote village in Nepal) and we were able to provide funds to rebuild it..pictures to follow! Wonderful, lifelong friendships were formed between Lancaster folks and the folks in Hille.
3. Funds were also distributed to Rasuwa Relief who has done a majority of the work in the Langtang area just North of Kathmandu that was devastated by the earthquake.
4. Funds also went to Archale (a village with strong ties in Lancaster), We Help Nepal (a grassroots organization) and other small-on the ground- projects.
5. Jerry Lapp and Mary Ellen Francescani started a non-profit in July of 2015 in response to the Earthquake and to continue to provide support to Nepal over time. It is called Skychasers Charitable Foundation and they are excited to continue to deepen connections with the people of Nepal.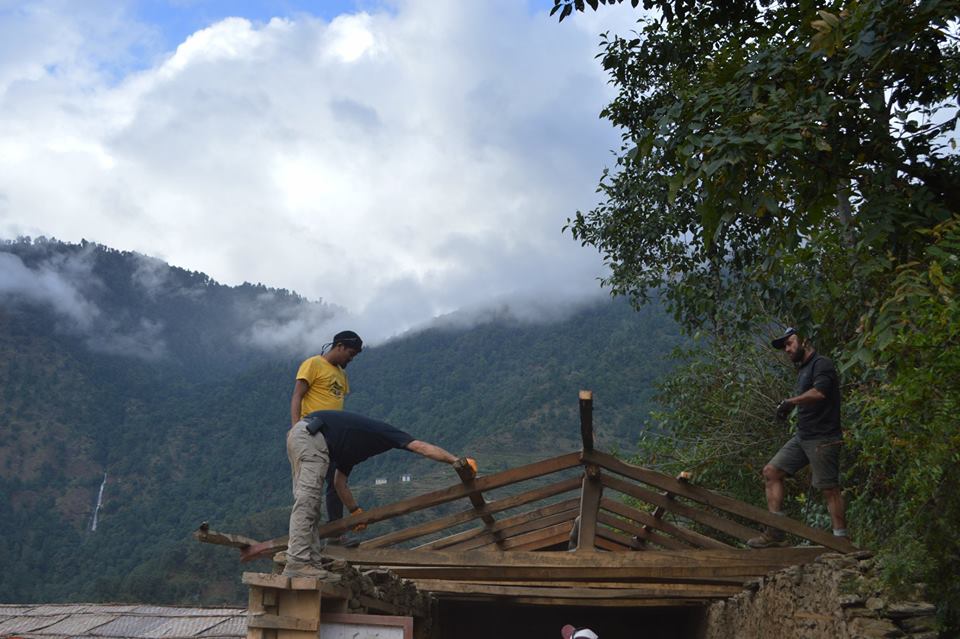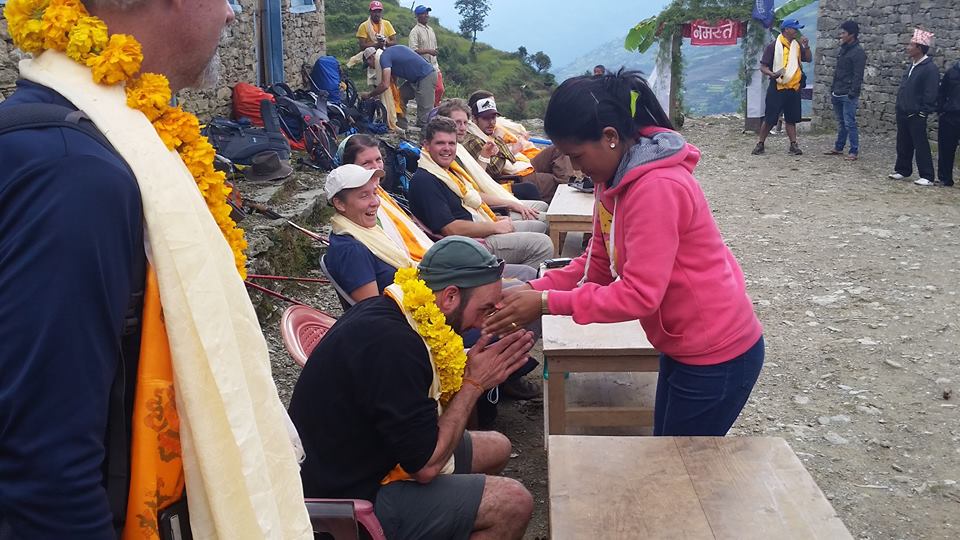 + Read More
Dawa Tamang Dear,Friends, Namaste!!!we are from Tamang heritage trail from Pema Homestay at Briddim Village So we really need your help.Silvia,Neema,Unika,,me and Pema are save now.now all my family are very sad how to rebuild house again and we have big problem this time earthquake in Briddim and all Rasuwa district .hope you can kind help me again you can fundraising donation and send to me.now we have big problem no house and land slide way also so few days ago no internet and not light so now I would like to easy to contact you now I am at internet place today I will be Kathmandu then write you more information and you rally need to help our village Pelko ,Lingling,Bridim and Thulo Syabru etc..now we family are very sad for my wife sister is not life and also my sister Pema father also not life and all total Langtang village have 184 people are not life now etc..you can possible to fund collect to help our family and regionwww.helprasuwanepal.org.np and I will give you more information to you again etc..please keep in touch with me.hope to here from you again and your sincerely ,Dawa Tamang
+ Read More
Great work you guys are doing for a cause so worthy of support! Thank you for providing a trustworthy conduit to get donations to those in need -- without administrative waste. God bless you for your compassion and your efforts!! XO
+ Read More