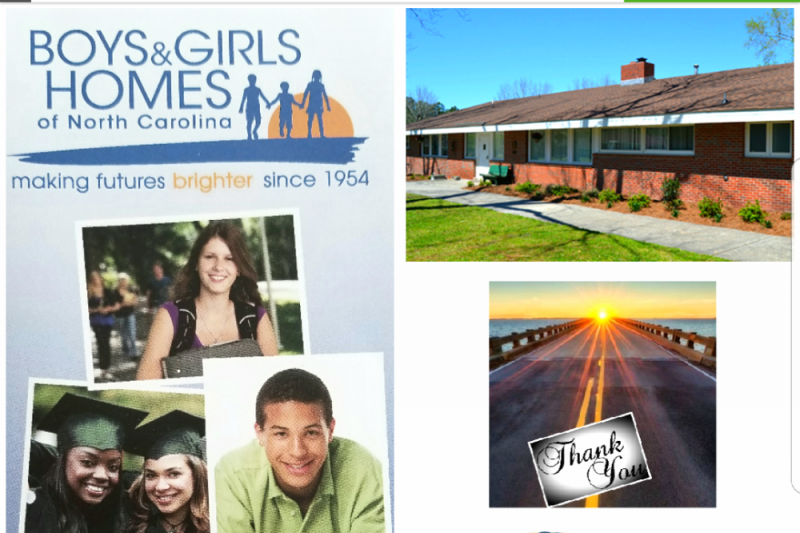 12
3
Kiwanis Cottage Legacy Fund
$1,230
of $50,000 goal
Raised by
17
people in 12 months
Children do not get to choose their parents or place of birth.  Then, if and when things go terribly wrong in their home, it is normally not the childrens' fault., it is not their doing, it is not fair... 

 Just imagine...

You are thirteen years old.
Everyone around you is dysfunctional.
Your life becomes desperate, you have slim chance of survival, and no chance of success.

Then, miraculously, you are taken to a place where you can be healthy, happy, safe, successful and loved!  You are taken to the Boys and Girls Home of North Carolina, Lake Waccamaw, North Carolina.  It is just such a place for children in serious need.

How fortunate are most of us to have been spared their need.  This Go Fund Me request is for you to step up to make a life saving, life changing difference for the children living there today, and tomorrow.   

For over fifty years now, children in need have been taken to the Kiwanis Cottage on the campus of the Boys and Girls Home.  The Cottage was financed and built through funds raised by volunteer members of Kiwanis International, an organization determined to improve our world one child, one community at a time. 

Now, more than fifty years later, a fund has been established to provide for the ongoing needs of the Kiwanis Cottage.  The Kiwanis Cottage Legacy Fund, as it is known, will help provide for the ongoing maintenance and upkeep of the Cottage, assuring children that this special refuge will always be there.   You can become part in this life sustaining effort. 

YOU can personally become part of maintaining this safe haven for children by contributing to the Legacy Fund.  As both the Boys and Girls Home, and the Carolinas District of Kiwanis Foundation are IRS approved charities, your donation (less 8% charges and fees associated with the Go Fund Me site) should be tax deductible. Contributors are advised to consult with their tax accountants to verify eligibility.

Please step up and help by contributing today. 

Thank you so much!
+ Read More
Special thanks to all who contributed to the Kiwanis Cottage Legacy Fund this week. Your generosity will help give the children residing there a very good chance to succeed. Thank you for caring, thank you for doing something about it! "♡"
+ Read More
+ Read More
Read a Previous Update